Fade into Green: Mount Adams
One photographer's mission to ski—and document—the remote glaciers of Washington before they disappear. Stop Three: Mount Adams.
Heading out the door? Read this article on the new Outside+ app available now on iOS devices for members! Download the app.
Mount Adams hasn't erupted in over 1,000 years, but the 12,281-foot stratovolcano isn't considered extinct. Rising asymmetrically from the floor of the Cascade Mountains, Adams has an almost mythical quality to it, perhaps because it towers nearly 10,000 feet over the surrounding countryside, a lone, majestic peak rising seemingly out of nowhere. 
Partly inside the Yakama Indian Reservation, Adams is steeped in Native American lore. One legend has it that Adams and Oregon's Mount Hood were the sons of the Great Spirit. The two contended for the love of Mount St. Helens, who chose Adams, causing a slighted Mount Hood to flatten his brother's summit. However it came about, Adams' flat top, reminiscent of nearby Rainier, causes people flying overhead to often confuse the two.
During this portion of the trip, Hummel again joined the parents of his perished friend, Adam Roberts, as this was one of Roberts' favorite places to ski tour, especially the volcano's north peak. Says Hummel: "I really felt a connection to Adam here."
Fade into Green: Mount Adams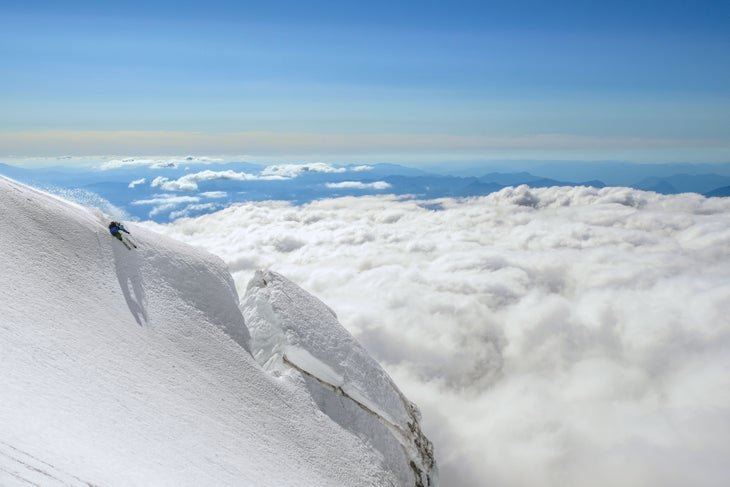 Adam Roberts descends the northwest ridge of Adams glacier in 2014.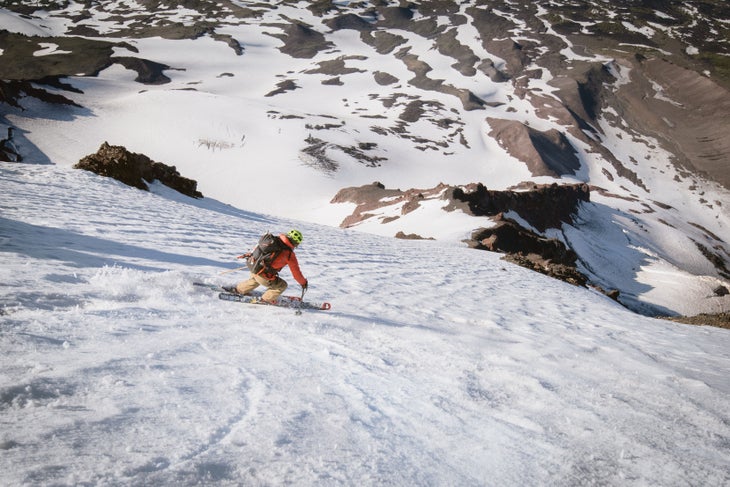 Meaghann Gaffney on Lava Ridge, one of the glacier's steepest pitches.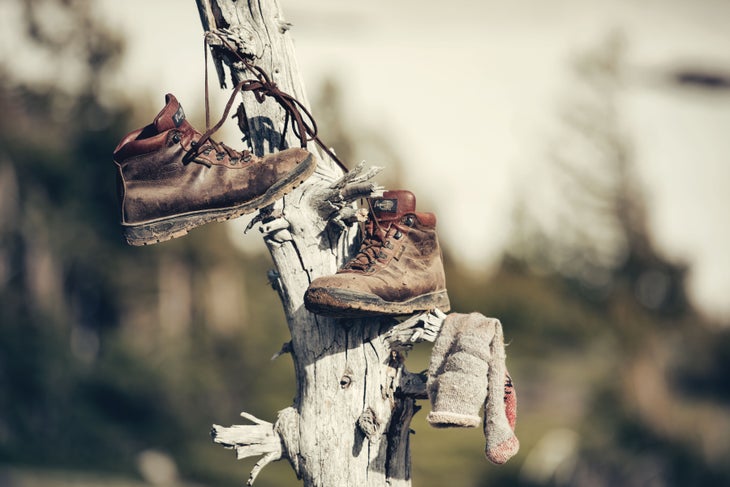 Worn boots hang to dry.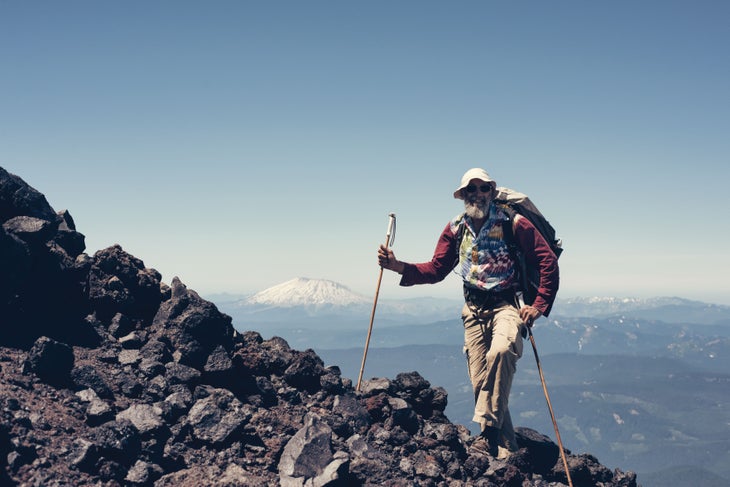 Steve Roberts atop the north ridge, one of his late son's favorite spots.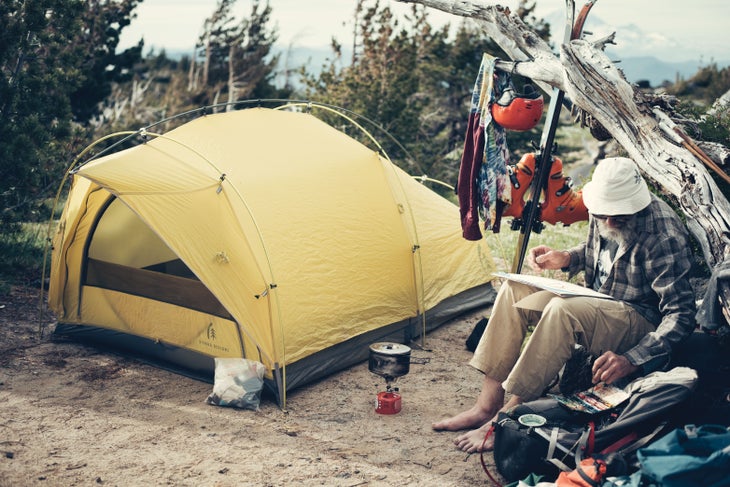 Steve Roberts at camp, painting a portrait of the iconic peak.
HIGHEST ELEVATION
Mount Adams
12,281 feet

MOUNTAIN RANGE
Cascades

NEAREST CITY
Yakima, Wash.
50 miles

HIGHLIGHT
Spotting the Mount Adams mining shack, at the summit, a relic of the now-defunct sulphur-mining operation that ceased in 1959.