Fade into Green: Mount Rainier
One photographer's mission to ski—and document—the remote glaciers of Washington before they disappear. Stop two: Mount Rainier.
Heading out the door? Read this article on the new Outside+ app available now on iOS devices for members! Download the app.
Coming back to ski Mount Rainier was like coming home. Literally.
"I learned to ski with my brothers, in the backcountry at the base of Mount Rainier," Hummel recalls fondly. "We put on skins and we learned to ski by ski touring. Every turn I made I had to earn. I didn't ride a lift until I was 10."
What a gift, to grow up in the shadow of a national treasure, the highest peak in the Cascade Mountains—and in all of Washington itself. It's also the fifth highest in the Lower 48, rising to 14,411 feet.
But for Hummel, this portion of his expedition was far more meaningful than peak bagging. His friend and ski partner, Adam Roberts, was killed in an avalanche outside of Washington's White Pass Ski Area on Dec. 27, 2016. Hummel had the honor of joining Roberts' parents, Steve and Judy, to spread their son's ashes across the peaks he loved the most. Roberts was a free-spirited soul who lived for his next ski adventure, says Hummel, and being able to honor him in this way added a layer of depth to the project. "Adam would have loved what we were doing here."
Fade into Green: Mount Rainier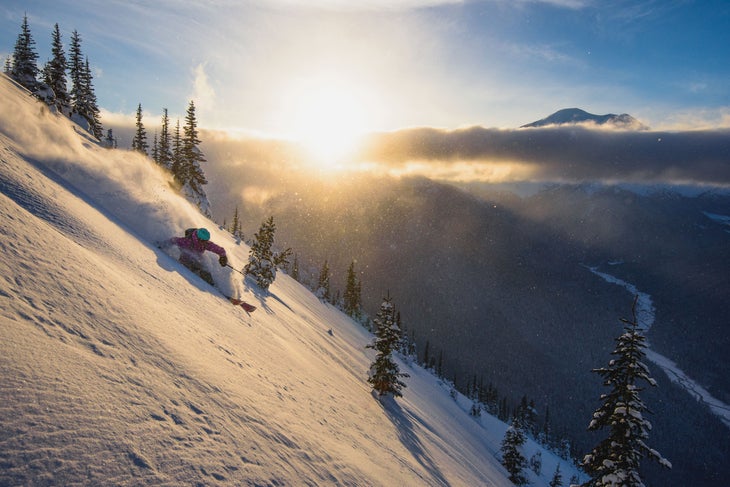 The snow was soft and welcoming on the very edge of Mount Rainier National Park.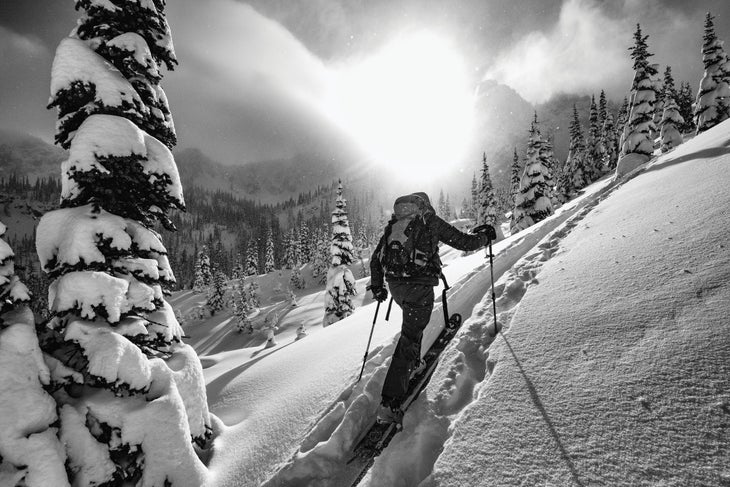 For Hummel, returning to Rainier was like reliving his childhood, which he spent skinning in the backcountry around the national park.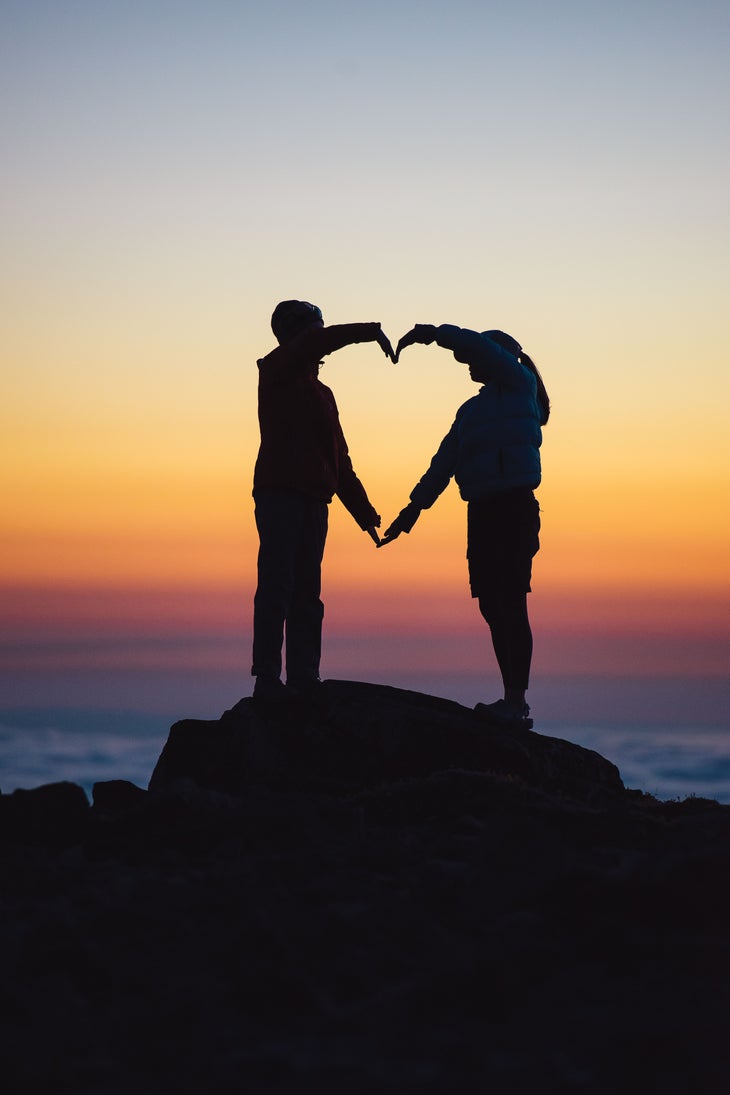 Brianna Rich and Poppy Knorr form a tribute to Adam Robertson Observation Rock. Adams died in an avalanche on Dec. 27, 2016.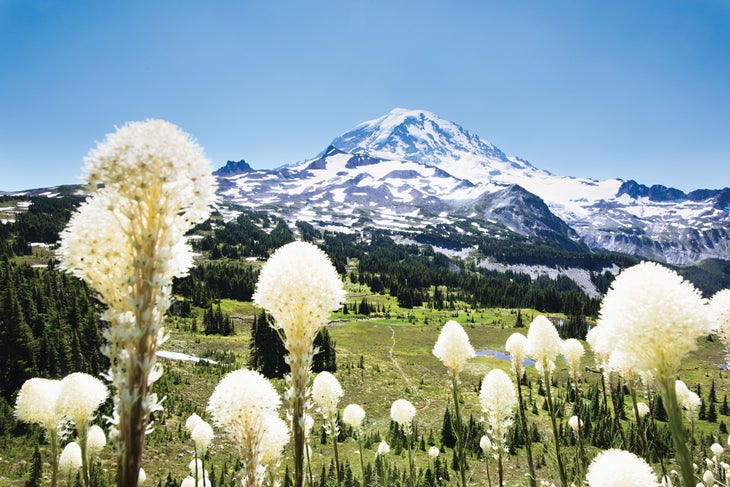 Springtime welcomes the juxtaposition of sun, snow, and Avalanche Lilies, which are prevalent throughout the park.
HIGHEST ELEVATION
Mount Rainier
14,411 feet

RANGE
Cascades

NEAREST CITY
Seattle, Wash.
60 miles

HIGHLIGHT 
Views of the Puget Sound and the surrounding peaks from the summit.