Goodbye Voleurz
An innovative clothing and film company calls it quits.
Heading out the door? Read this article on the new Outside+ app available now on iOS devices for members! Download the app.
In the January issue of Skiing, we featured Canadian apparel company Voleurz. Since we sent the issue to press, Voluerz has announced that they will cease operations after selling through this winter's product line.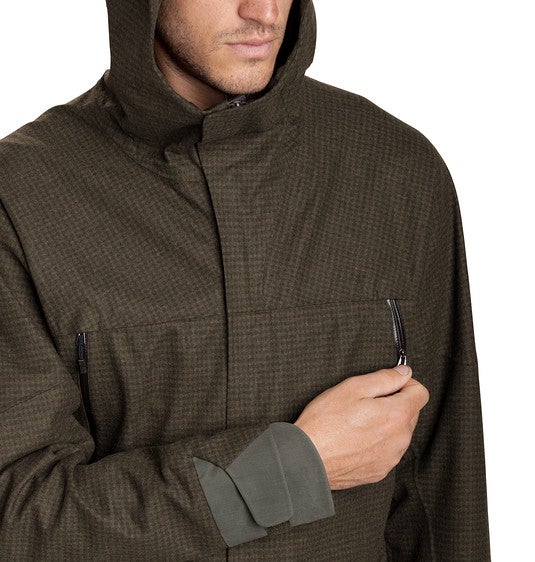 The three college buddies that started Voleurz are sticking around in the ski industry. Darren Rayner, who helped produce Voleurz' popular ski, snowboard, and skate films, is moving on to work and film with Level 1. Bruce Giovando is freelancing his creative abilities and web design skills to build websites (including TJ Schiller's new site). Harvey Liwill is endorsing products in China and bringing them to Canada as well as helping to make custom apparel.
"We are sad to see Voleurz go," says Rayner, "we learned so much building a company from the ground up… We were able to come this far with no corporate backing." Even though we have seen the end of Voleurz apparel, we have only seen the beginning of Darren, Bruce, and Harvey's involvement in the industry.
Below is the story from the January issue.
Kill Your Boredom
When Darren Rayner and his friends at the University of Victoria printed a few T-shirts to promote their skate and bike video blog, they quickly ran into a fortunate problem. "We had a demand for a product we didn't really even manufacture," says Rayner. Almost 10 years later, the video blog that began in a college flophouse in British Columbia has blossomed into the full-blown apparel and video-production company known as Voleurz. Today, Voleurz is still run by the same close-knit group of friends. The video blog has grown into a powerful marketing machine. Free web flicks, like the recently released ski and snowboard movie Kill Your Boredom, help promote an international clothing line as well as the skiers, snowboarders, artists, and musicians the company sponsors. While the production quality and sophistication of the films have increased since Voleurz's inception, the spirit that started at the U. of V. survives. "We aren't doing this because we have investors breathing down our necks," says Rayner. "We are doing this because we want to. This is how we kill our boredom."