The Sky's the Limit
Great Northern Powder Guides already claims the title of Montana's only cat skiing operator. If all goes as planned, it will become the state's only heli op as well.
Heading out the door? Read this article on the new Outside+ app available now on iOS devices for members! Download the app.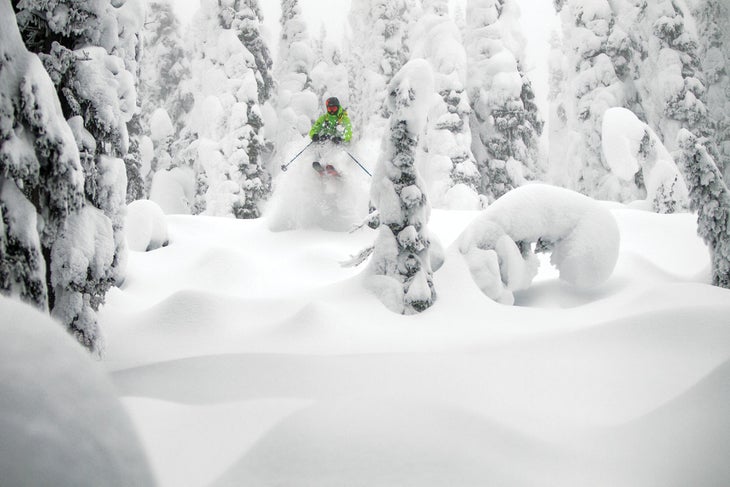 2003, Les Arcs, France: Jay Sandelin clicks into his skis and dons a space-age helmet that looks like Darth Vader's lid. He takes a deep breath and hops to his start, rocketing down the slope at breakneck speed. When he finally throws out the anchor the radar reads 142 miles per hour; the world record is 156.8.
Fast forward 14 years: The 54-year-old Sandelin and his family own Great Northern Powder Guides, the only cat ski operation in Montana. The Sandelin clan has a long history of adventure. Jay was a speed skier for a handful of years, at one point placing third in the French World Cup. He used to manufacture his own helmets, a skill that allowed him to perfect fiberglass molding techniques that he uses today to build, and sell, snowcat cabins suitable for clients. The family owned and operated a helicopter tour company, used to raise buffalo and elk and have owned many exotic pets, their current one being a bobcat.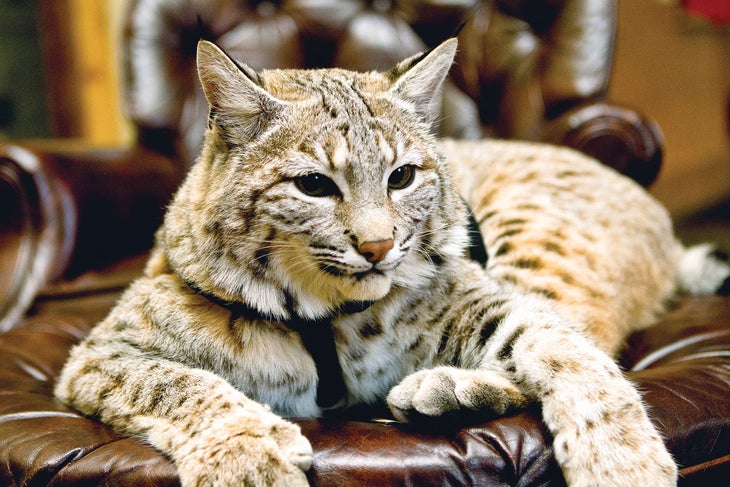 Great Northern Powder Guides operates in the Stillwater State Forest, a stunning tract of towering timbers 20 minutes from Whitefish, Montana. His lease allows him to roam on 20,000-plus acres of land dotted with sparsely situated pines, powder bowls, sheets of pillows, and colorful cliff bands. Stillwater has a system of logging roads that allow for easy passage to the goods, and is the only state forest in Montana that has terrain and access suitable for a cat skiing operation. What's more, Sandelin explains, because cat skiing isn't allowed on federal land, and most private logging land is not conducive to cat skiing, "…we will always be the only cat skiing company in the State of Montana."
Sandelin doesn't get to use the Stillwater for free. A portion of his profits are paid to the state, then earmarked for the school trust system. It's a good deal for everyone, but especially for skiers, who are greeted with some of the best powder in the West, and a lot of it. A typical day consists of 1,000-2,000 foot runs, minimal waiting time for the cat, and on average 12,000-14,000 vertical feet. And with an average snowfall of 350 inches per year, skiing is reliable in the Stillwater well into spring.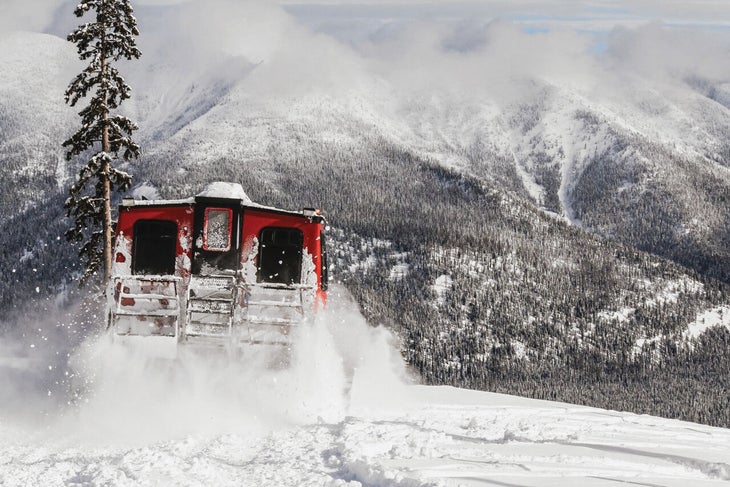 Skiing with Great Northern is thrilling. The terrain, with enough chutes and steeps to entertain the most discerning of clientele, ensures you'll never be without options. However, this isn't just a day ski operation, although admittedly Great Northern is without a dedicated lodge. Instead, they offer lodging packages in two elephantine yurts situated deep in the Stillwater. These are linked by a causeway; one is dedicated for sleeping and eating, the other for recreation.
The smaller yurt is 20 feet in diameter. It sleeps 14 clients. The other 30-foot yurt has a fireplace, a full kitchen, sinks, water, a hot tub, a TV, microwave, refrigerator and satellite dish. They both have power. There's a heated outhouse with water. Lodging packages include all food and bedding, allowing you to slumber with dreams of bottomless powder every day. 
Great Northern Powder Guides is about to take off. Literally. Sandelin is himself a helicopter pilot and is making designs on the Stillwater to open a heli skiing arm of his business, perhaps as early as this season. His landing zones abut the yurt location, offer the potential for much more vertical per day, and would, if launched, become the only heli skiing operation in the state. But for those ready to fly, you may need to wait until the state and FAA put the final stamp on his proposal. While ambitious, if there's one thing the Sandelin family does, it's execute. Most in the know believe this enterprise will take flight quite soon.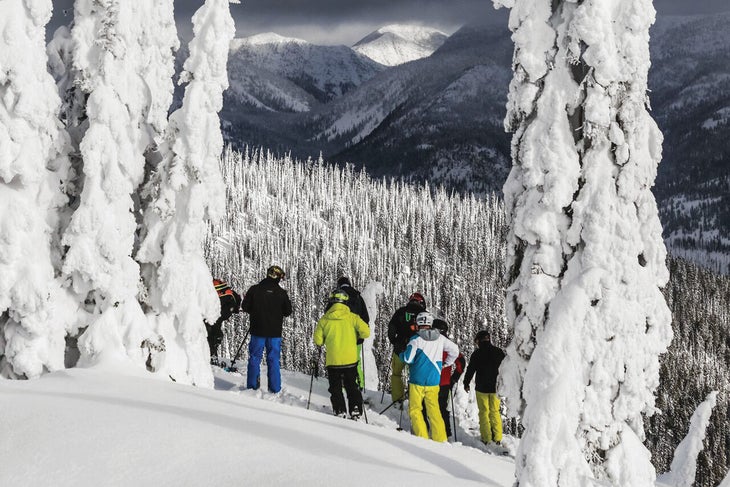 Ken Manuel is a lead guide for Great Northern. The 47-year-old is a snow science pedantic with a penchant for safe travel. Before one of my last runs in the Stillwater, Manuel takes pause at the snowpack as I slurp down a cup of homemade soup during a meal break. He thrusts an extendible measuring stick into the snowpack until he strikes soil. He jots down some notes in a notebook, shoves it into his pocket, and gives the group a nod. With that, he pushes off into the wilderness, disappearing into the snowcapped trees, towing behind him nothing but a plume of cold smoke.
Then it's our turn. As I bounce through the broad bowl of meringue, the thoughts of gentrification and places less wild fade into a distant memory as snow crystals ignite under my skis in the fading sun, gliding me to the realization that the moniker is fitting. This truly just might be the "Last Best Place."
TRIP PLANNING
Getting There: GNPG's base is 20 miles north of Whitefish along highway 93. Closest airport: Glacier International, 11 miles from town.
Cost: Cat skiing rates start at $395 a day, including breakfast, lunch, and snacks. Stay over in a yurt at base camp for $220 a night (meals included) or the Lodge, with hot tub, pool table, and a handful of comfy, private rooms (rates vary). 
Beta: Skiers typically power through 10,000-14,000 feet of vertical per day. 
Info: Great Northern Powder Guides' Website.
Note: This story was originally published in the 2018 Resort Guide.