Heli: Ski Adventures Made Easy
A new adventure-booking platform makes it easy to find, compare, and book heli, cat, and ski-touring trips.
Heading out the door? Read this article on the new Outside+ app available now on iOS devices for members! Download the app.
Imagine this: You've touched down on the peak of a remote Alaskan mountain with your closest shredder friends, after receiving extensive avalanche and helicopter safety training from professional guides. The moment you've all been waiting for is becoming a reality. Shimmering mountain ranges extend deep into the horizon, steep faces covered in fresh snow, not a trail in sight. The helicopter flies off and it's just you, your team, and the virgin snow ahead.
Heli-skiing is the sport's top dog, and until recently, has remained out of the grasp of the average thrill-seeker. Now one New York-based company is changing the way skiers around the world are gaining access to the untouched lines of the backcountry.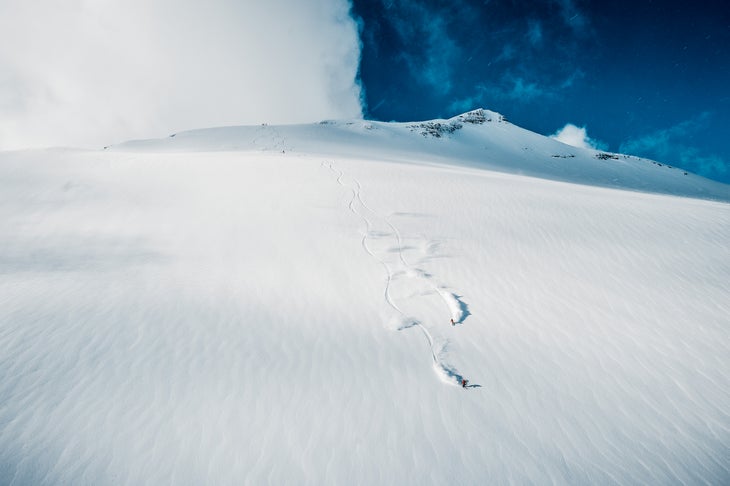 Heli, a new online marketplace for heli-skiing, cat-skiing, and ski touring, has made it its personal mission to simplify the booking process for adventure trips around the world.
"We want Heli to be a discovery platform for consumers," said Brandon Darnton of Heli. "It's a spot where you can come discover the best place to go heli- or cat-skiing for you and your group, through filters such as price, ability level and location."
Think AirBnB meets Expedia, with a focus on adventure ski trips. Heli works with over 50 providers all over the world; including British Columbia, Alaska, the lower 48, the Arctic region, South America, New Zealand, and Europe.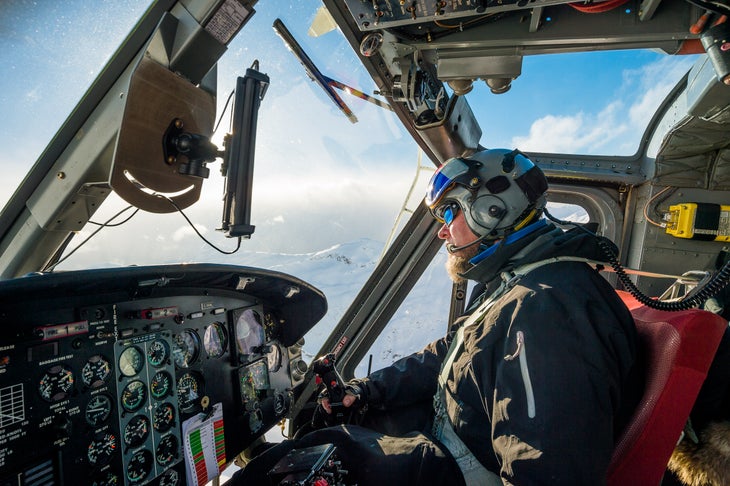 The service works by plugging in the details of your desired trip to its systemized website: enter your activity, dates, and location, and Heli takes it from there. You're able to filter your results down further by price, duration, group size, and ability levels as needed. Heli sifts through the variety of options, helping you make an informed decision for what trip is best for you and your group.
Best part? Press book and you're set. Heli revolutionizes the old-school booking process used by most heli, cat, and ski-touring providers, streamlining the process on both ends of the transaction. Coordinating group bookings couldn't be easier; sharing trip details to all members of your group is done with a few clicks.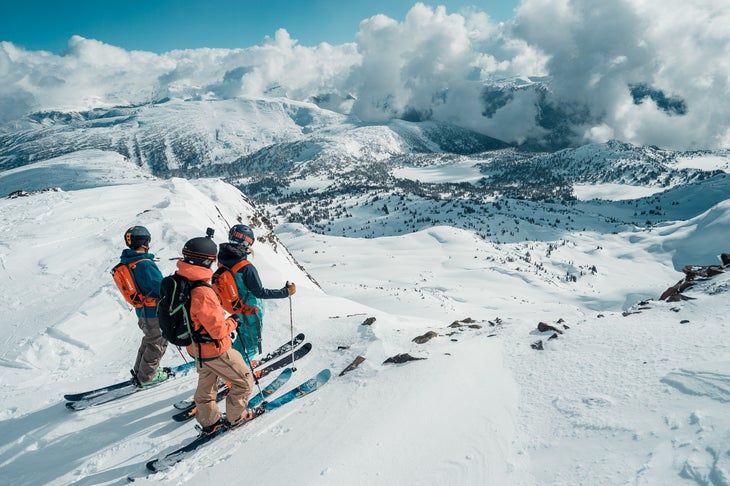 There's also an online community of Heli users and ambassadors connected through the website, kind of like a small, adventure-minded social media platform. Extra benefits for skier who book through Heli include custom packages, exclusive deals, and rewards for group organizers.
Heli is also introducing a new program for the 2018-'19 season that gives guests the opportunity to ski with professional athletes. Legendary big mountain skier Ian McIntosh is the first pro to partner with Heli, offering a chance to ski and learn from the big guns. Guests will also have trip opportunities to ski with professional photographers, and more, in the future.
"Heli-skiing has this connotation that it's extreme, dangerous, and hard to access," Darnton says. "While that can be the case, the vast majority of heli- and cat-skiing is available to intermediate skiers who want an elevated ski experience. And that's what we're here for."