High Fives Foundation Reaches Out to Winter Athletes
In 2006, Roy Tuscany suffered a life-altering spinal injury in a fall on Mammoth Mountain. Four years later, he's back on skis and helping others return to the slopes through his nonprofit and a partnership with CR Johnson's family. By Olivia Dwyer
Heading out the door? Read this article on the new Outside+ app available now on iOS devices for members! Download the app.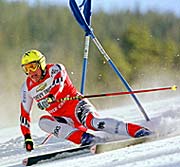 Tuscany deep in thought on the chairlift at Alpine Meadows.
Roy Tuscany knows more about anatomy than the average ski bum. Take his rapid-fire responses to a quiz on vertebrate, for example.
Where is the T9? Belly button.
How about the T12? Bottom rib.
Tuscany rattles off these answers over a six-pack of Budweiser in the Last Chair bar at California's Alpine Meadows on a sunny spring day. He and Steve Wallace—another skier with an intimate knowledge of spinal structure—have just been out skiing for the afternoon. In 2006, Tuscany was training at Mammoth Mountain when a fall left him paralyzed below his T12 vertebrate. Two years later, Wallace fell while skiing on Granite Chief at Squaw Valley, suffering paralysis from T9 and below. Doctors told both men they may never walk again. But Tuscany walked and then skied, and in 2009, he created the nonprofit High Fives Foundation to assist athletes who have suffered a life-altering injury while participating in winter action sports. Wallace is the foundation's first grant recipient.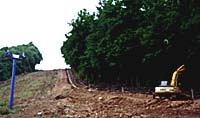 Wallace back on skis at Alpine Meadows.
"The doctors told me it would depend on my own will," Tuscany says of his recovery. He spent hours in the gym, and many more with a local physical therapist who embraced less traditional methods. But getting back on skis helped him the most.
"A type of activity like [skiing] is way more fun," Tuscany says of the grind of physical rehabilitation. "It was such a good feeling, getting back out on the slopes. I said, Let's get others out too."
He's a cheerful, extroverted guy, and named the foundation he formed for all the high fives he shares with friends. Tuscany exudes relentless optimism, but his message of hope fell on deaf ears when he first contacted Wallace.
"Steve wouldn't talk to me when he got hurt. I tried to reach out and he wouldn't talk to me," Tuscany says. That changed as time passed and Wallace began his recovery process. "As I started to see progress and started to see my body change, instead of thinking, Why me? I thought, Lucky me," Wallace says.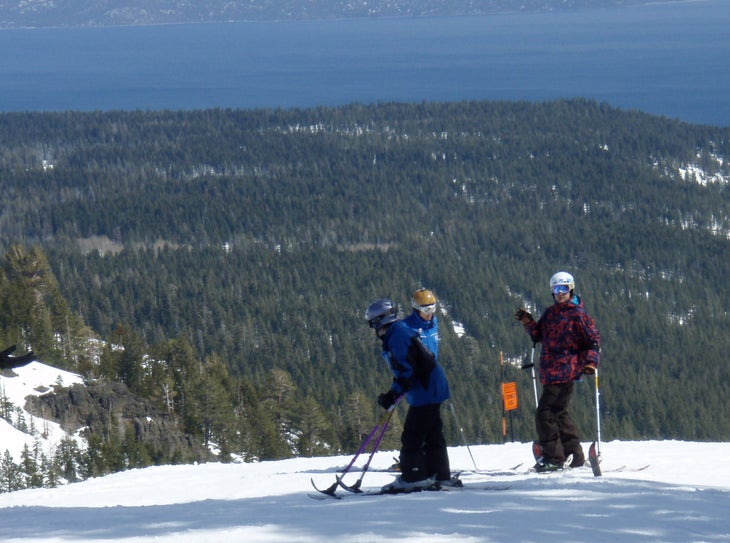 Tuscany (blue jacket) and Wallace (right) push each other on the snow.
Wallace and Tuscany have been spending their Sundays this spring at Alpine, where Wallace receives lessons from Disabled Sports USA-Far West and joins Tuscany and friends for freeskiing in the afternoon. "It's very motivating," Wallace says of riding with the High Fives crew. "When I ski down something, everyone is really positive and cheers me on—or throws snowballs at me."
Corporate partners have supplied Wallace with gear, including a pair of Volkl's Bridge skis and Gotama tips to attach to the bottoms of adaptive poles.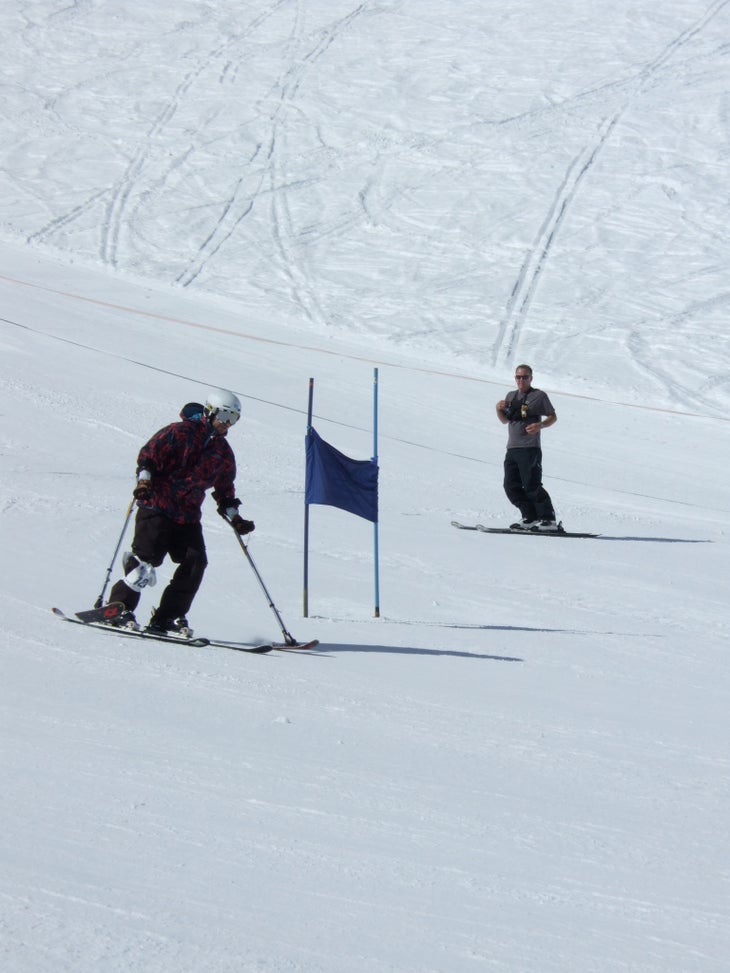 Wallace runs gates during a Disable Sports USA-Far West event.
The High Five Foundation's newest partnership is with the family of the late freeskier CR Johnson, who died at Squaw in February. Tuscany and Johnson shared a physical therapist in Truckee and sponsorship from Smith Optics. Donations to High Fives in Johnson's memory will go toward continuing Johnson's legacy in the winter sports community.