Home Away From Home
#VanLife continues to sweep the nation, but not all rolling abodes are created equal.
Heading out the door? Read this article on the new Outside+ app available now on iOS devices for members! Download the app.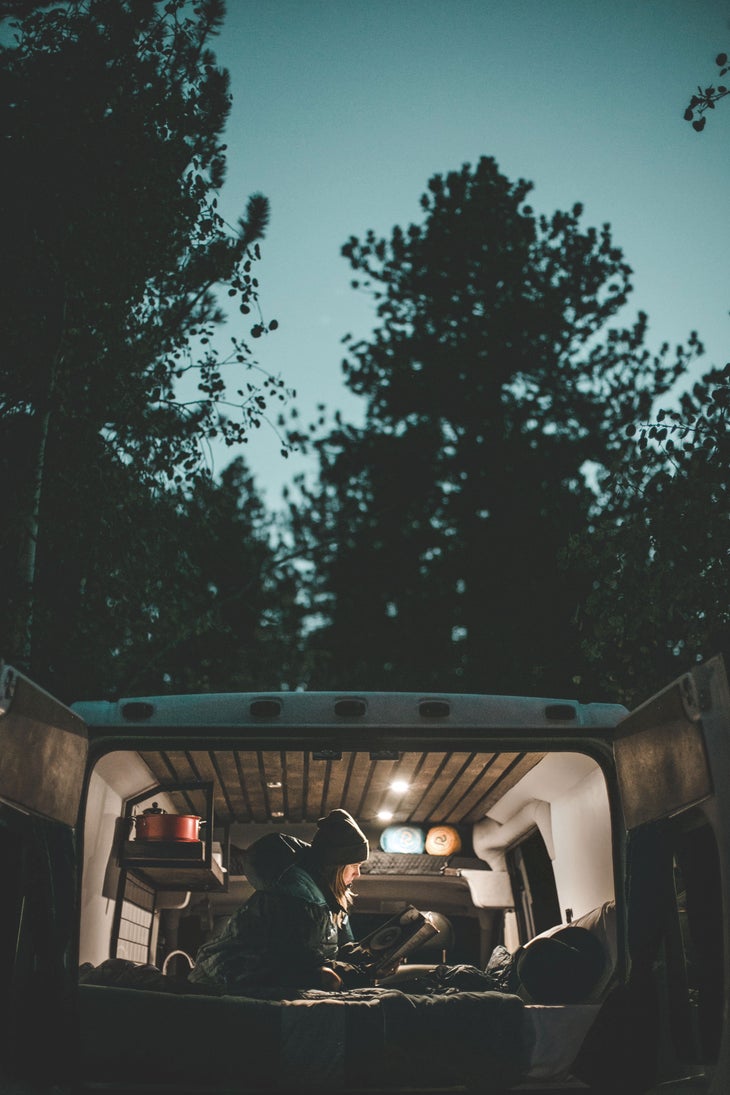 More and more these days it seems ski area parking lots are dominated by vans of various sizes, their bumpers littered with resort logos from around the country. Their tenants are a diverse bunch, brought together under one roof by the rig that acts as both their transportation and their sleeping arrangement.
Ultimately, any Joey can throw a mattress into the back of a van and #vanlife, but how livable is that life on wheels really? For those who choose to get their van built out by the professionals at Vanlife Customs, not only does van life become viable, it borders on luxury.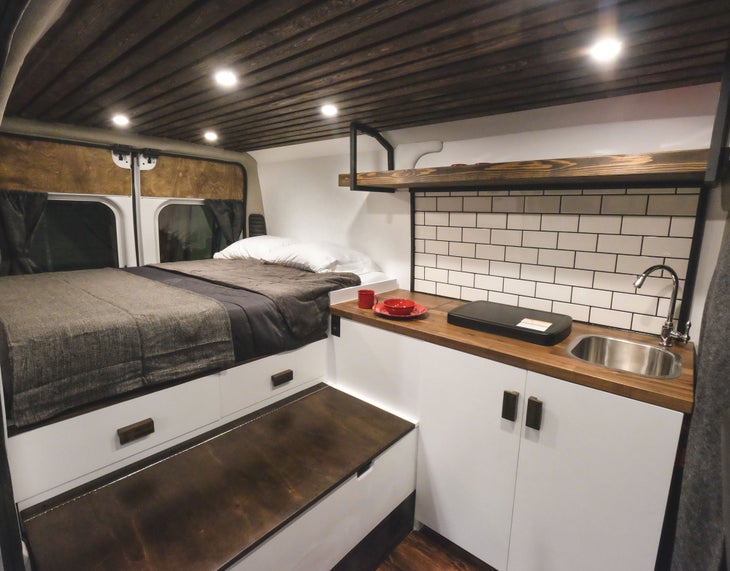 As its name suggests, the Denver, Colo.–based shop specializes in designing and constructing custom Sprinter, Promaster, and Transit vans to match your lifestyle. Whether you are traveling solo and have one pair of skis, or you and your partner share four pairs and a dog, the Vanlife pros can customize a space for you. Want a large cooking surface, beetle-kill-pine cabinets, accent lighting, or just more space to house your gear? No problem.
Over the course of eight to 10 weeks, the Vanlife Customs team pulls out nearly every interior component to rebuild each van from the ground up, sparing no detail. Exterior panels are cut out to make space for new windows and fans, insulation and wiring are packed behind customized wall panels, CNC-cut cabinets and drawers are affixed, and kitchenettes are installed complete with canisters for running water.
#VanLife Gone Wrong: Rigged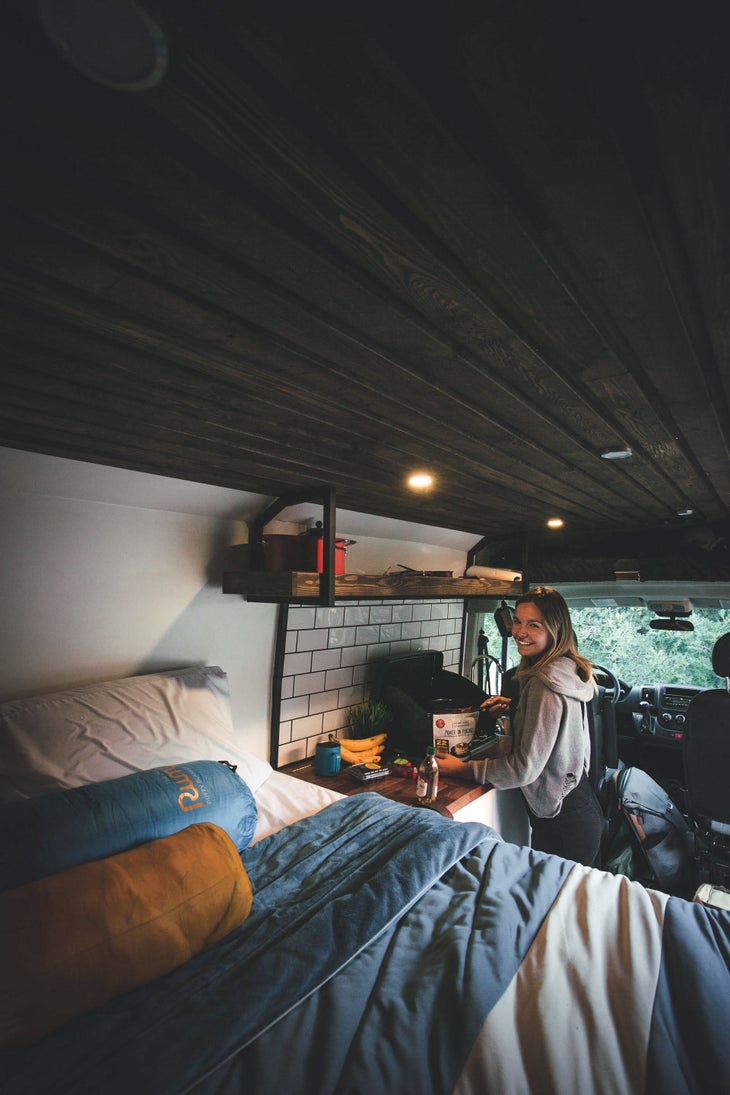 When the new and improved van finally rolls off the shop floor, the interior resembles an upscale apartment, boasting impeccable craftsmanship. Between the end grain butcher-block countertop, the LED dimmer lights, and the modern tile backsplash, the compact kitchen alone might be a step above the one in your home.
Considering everything that goes into it, the inside of each van feels much more spacious than the exterior suggests. Clever design neatly tucks away each drawer, cubby, and switch to save space while making everything easily accessible. Traveling solo leaves plenty of space to spread out your wares, and traveling with a partner is cozy but doable. 
If you're in the market for your dream home on wheels, put your name down for one now and start saving those pennies: The waitlist tops a year and custom builds run north of $60k depending on options. Really, it's a small price to pay to be the envy of your neighbors in the ski area parking lot.
Originally published in the January/February 2019 print edition of SKI Magazine. For more great stories like this delivered directly to your mailbox, SUBSCRIBE NOW.