Meet Denja Rand, Local Lange Girl 2010
Despite what you think, it takes more than looking good in a bikini to become an official Lange Girl. We spoke to winner Denja Rand about her photo shoot, her campaign strategy, and her boyfriend, who just won an Olympic bronze. By Olivia Dwyer
Heading out the door? Read this article on the new Outside+ app available now on iOS devices for members! Download the app.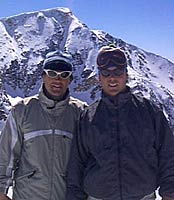 Denja Rand looks good—gorgeous—in ski boots and a bikini. You might think that's enough to win the Local Lange Girl contest for 2010, but you'd be wrong. She finished with 63,395 "hot votes," but it wasn't enough to win the popular vote.
So what makes Rand the perfect girl for Lange? Consider this: She's been skiing since she was two years old, when her mother pushed her and her twin sister, Janne, down the driveway on skis. A former racer whose career was ended by injury, Rand currently teaches English and history and coaches teenagers at the National Sports Academy in Lake Placid, New York. Then there's her pedigree—her father, Jay, was an Olympian in ski jumping and her mother, Gun, grew up in Norway ski racing. Rand is also comfortable in the public eye, riding shotgun in a firetruck during her boyfriend Andrew Weibrecht's parade down Main Street of their hometown celebrating his bronze medal in the super G at the Vancouver Olympics.
We caught up with Rand after a day of Nordic skiing.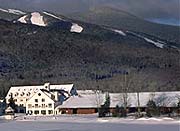 More than a pretty face, Rand can use that pink gate wrencher to set a course.
How did you decide to enter the Lange Girl contest?
I heard about the contest online, and I thought it would be fun to do something different. Actually, I was sitting with Andrew [Weibrecht, her boyfriend] and he was like, you won't do it. But I did it! We actually found out on the same day that I had won and he qualified for the Olympics.
Your photos show you wearing Lange ski boots and a bikini, holding a gate wrencher and a radio. Who was the creative mastermind behind your photo shoot?
It was all in good fun. I won, so it's all good. It was my mom. We had fun, she got into it and was like, do this, move that.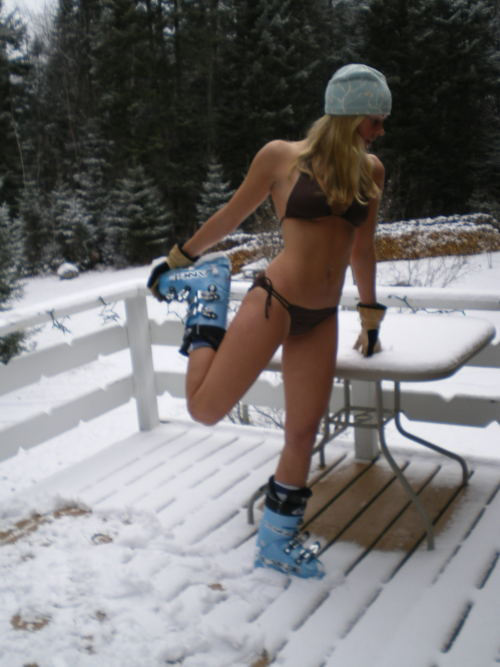 Rand demonstrates proper stretching form.
What was your campaign strategy?
I let a bunch of people know and then it went crazy. I have friends in New York City who were spreading the word, I have cousins in Norway who were spreading the word, and all my friends are in different parts of the country. A lot of people I don't know got into it.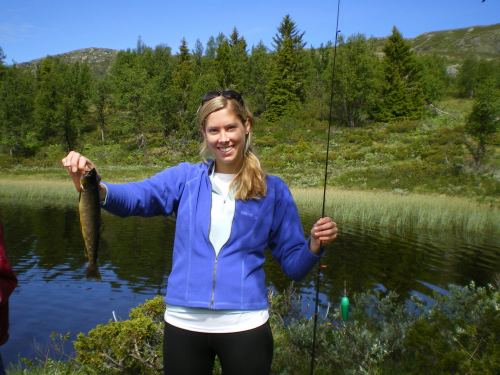 Rand shows off her fishing skills.
You teach and coach at the National Sports Academy in Lake Placid. What was the reaction at school when you entered the contest?
Everybody kind of got into it, the kids were really into it. I was a little worried about it in the beginning—you don't know what the reaction will be to something like that. I was in study hall with the kids when I got the email that I had won.
What do you do when you're not on the slopes?
In summer I'm definitely hanging out on the lake, and biking, hiking, wakeboarding, just being outside. Andrew's getting me into fly fishing. Just keeping busy and active and catching up with friends since I don't have a lot of time to do that during winter.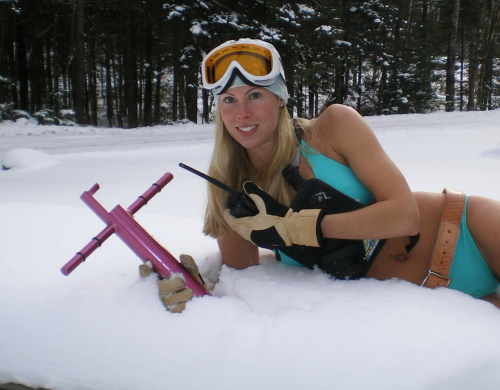 Rand with all of her favorite things.
Your boyfriend just won an Olympic bronze in super G. Do you ever give Andrew coaching advice?
I think if I gave him coaching advice he just might laugh at me. I think just knowing what he goes through and how much pressure there is and how hard he works, just being aware of that really helps.

How does it feel to be one of the Lange girls?
It's great that they're picking athletic girls, not just models, girls who really love skiing and are impacted by that in their lives and are pretty passionate it. That's definitely part of why I entered it as well.