Singletrack Huts
Hut-to-hut touring is well known in the world of backcountry skiing. But more and more of these mountain refuges are opening their trail systems to mountain bikers in the summer months. So why not trade in your skins for wheels, and deep powder for single track?
Heading out the door? Read this article on the new Outside+ app available now on iOS devices for members! Download the app.
The mountains of Southwest Colorado offer red rock, desert landscape, snowcapped peaks, and superb mountain biking.  For sixteen years the 215-mile trek between the mountain-enclosed town of Telluride, and the slick-rock destination of Moab, Utah, has been made possible by the San Juan Hut System. A series of six alpine huts, stocked with supplies and food, provide rustic lodging on this seven-day tour that climbs over 16,000 vertical feet. An alternative route, from Durango to Moab, challenges more advanced riders with a cumulative ascent of over 26,000 feet. If you're looking for more excitement and difficulty, both trips have singletrack alternatives to the dirt road routes. The hut system also offers customized bike tours, so you can determine the number of days, distance covered, and the terrain you want to ride on. 
–       Both 215-mile, weeklong trips cost $850 per person. The price includes three meals per day, hut facilities, trail descriptions and maps, and a sleeping bag at each hut.
–       Maximum hut capacity: Eight
–       See sanjuanhuts.org for details on making reservations, lodging in Telluride, Durango and Moab, and setting up shuttle arrangements.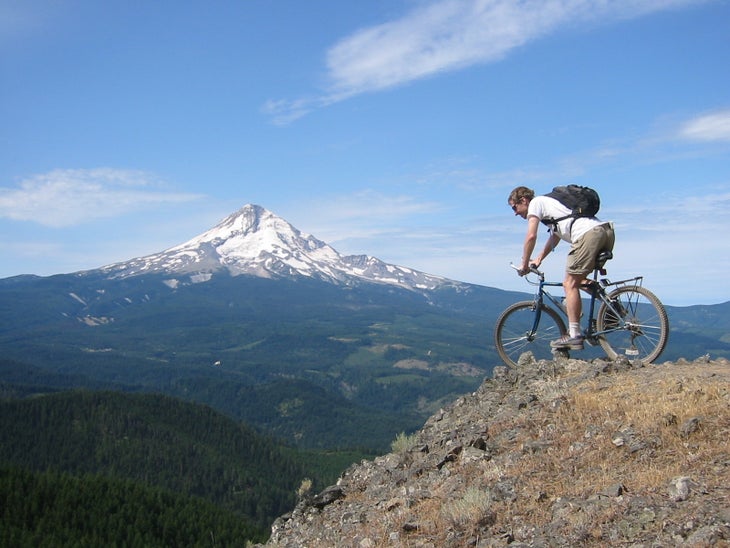 Towering at 11,249 feet, Mt. Hood is the highest peak in Oregon and one of the most scenic volcanoes in the Cascade Range. The Cascade Hut system of trails will let you see the peak from every angle, while also offering views of Mt. St Helens, Adams, Jefferson, and Rainier. Starting on the shores of the Columbia River, in the windsurfing, beer-brewing mecca of Hood River, the 137 mile, 4 day loop ventures past the Columbia River Gorge, along the Historic Oregon Trail, and through national forest. Three mountain huts are interspersed along the trail, which climbs a total of 17,400 ft along forest roads. There are also singletrack options for evening adventures without gear or for the more courageous trekker.
–       A four-day, three-night trip costs $300 per person. This pays for stocking the huts with food, drink, and water, maps, and use of kitchen utensils, stove, and sleeping bags.
–       Maximum hut capacity: Eight
–       See cascadehuts.com for more info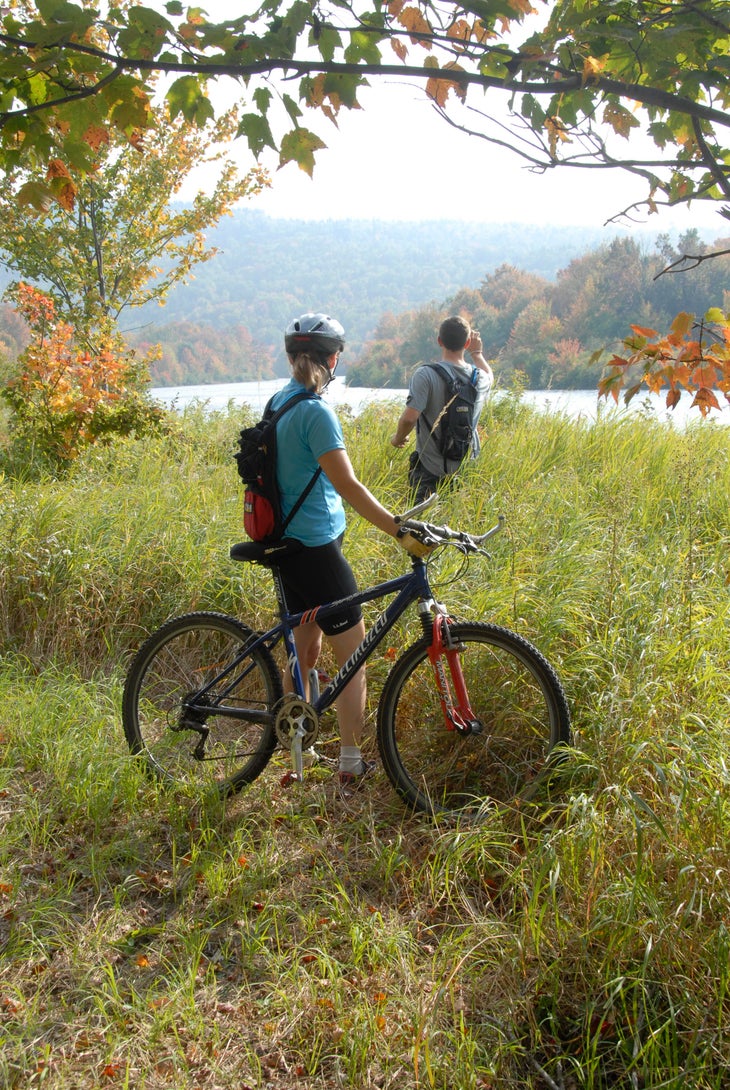 The East's biggest hut system is still a work in progress. Currently, only 36 miles of trails stretch between the system's three huts, located in the western mountains of Maine. But, when the project is completed, there will be nearly 200 miles of trail connecting 10-12 huts. All of these trails will be free to use and open to mountain bikers in the summer, finally creating a biking destination to rival the hut systems of the West. Right now the mild 11 miles between Poplar and Flagstaff huts can be supplemented with the extensive trails that are easily accessed in the Bigelow Preserve and the Sugarloaf Outdoor Center.
–       From $69 ($59 for members) per person per night, includes dinner and breakfast
–       Hut Capacity: 42-44 people
–       See mainehuts.org for more info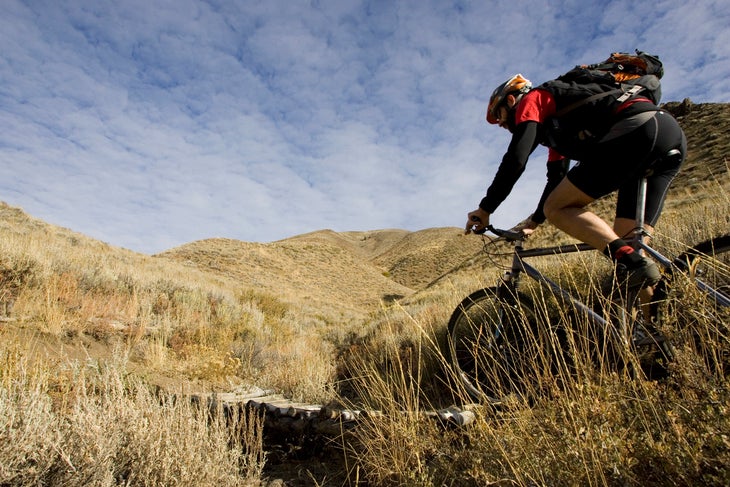 450 miles of singletrack await you just outside the door of Sun Valley's Coyote yurt. Having the yurt as a base camp, rather than touring between yurts, makes this trip friendly for groups with a variety of skill levels; kids and the less intense bikers can take a day off or cruise the easy trails for a few hours while the fanatics can stay out all day. And with a guide to lead you, every mile can be tailored to your specific ability level and interests. The yurt itself features stunning views of Boulder and Pioneer Mountains, which are best enjoyed while sipping a cold beverage on the sundeck after a grueling day on the trail.
–       $230 per person per day (includes guide, yurt rental, food and transport)
–       Yurt Capacity: 12
–       See svtrek.com for more info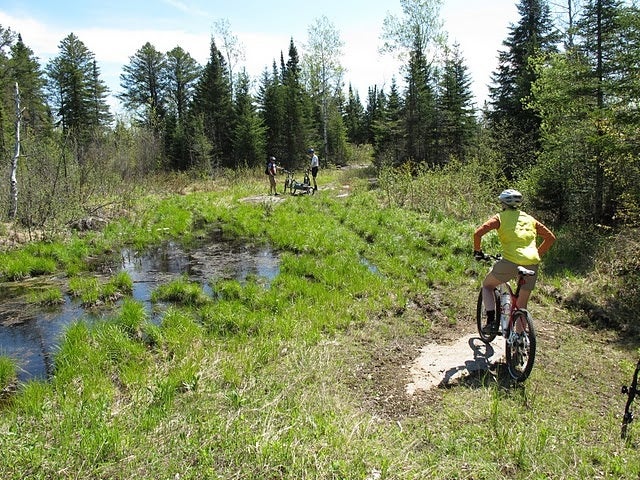 Meandering along the border of the Boundary Waters and venturing through the forests of Minnesota, this moderate tour is one of the best ways to experience the land of 1000 lakes. Although the trail is primarily on gravel roads and the distance between lodgings is short (10-12 miles) the wilderness and landscape still offer plenty of adventure. Along the way, or after getting to the inn, venture out on a hike or rent a canoe for the evening. Plus, you can't complain about the home-cooked breakfast that will fuel you each morning. Boundary Country also provides a full shuttle service, so when you arrive at the inn your car will be waiting for you – just in case you want to hop into town for dinner.  If you want more diversity, try one of their bike and canoe combo trips to really explore the Boundary Waters.
–       Starts at $270 per person for three nights, including breakfast, lunch, shuttle, and lodging
–       Visit boundarycountry.com for more info