Skiing Through College
Contrary to popular belief, you can ski your way through college and still earn a degree. Just join a collegiate ski team. By Ari Cohen.
Heading out the door? Read this article on the new Outside+ app available now on iOS devices for members! Download the app.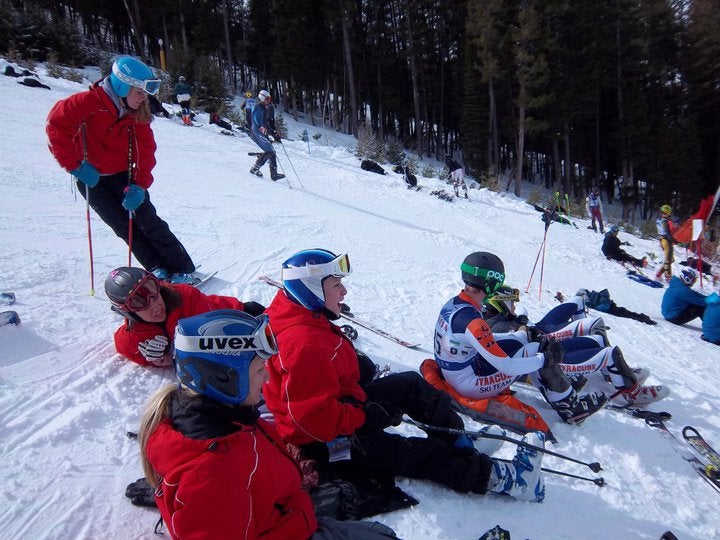 So you've spent thousands of dollars and countless hours in a junior ski racing program. Now what? Choosing where to get an education for the next four years is tough. If the decision has come down to either Miami, Florida, where skiing requires a boat, a long rope, and a large body of water, or a comparable institution north of the Mason-Dixon line where snow days still exist and Jeeps are outfitted with racks for things other than surf boards. So what if they aren't good enough to ski for the NCAA National Champion Colorado Buffaloes? There are at least 170 United States Collegiate Ski and Snowboard Club teams across the country. Q: How did you choose Syracuse University? A: I started with a list of schools that participated in USCSA. From there, I knew that I wanted to go to school in New York with great athletics and great academics. Syracuse had both of those and a ski team that was a perennial National Championship attendee. Once I visited the school, met the coach, and saw how tight knit the ski team was, I was sold.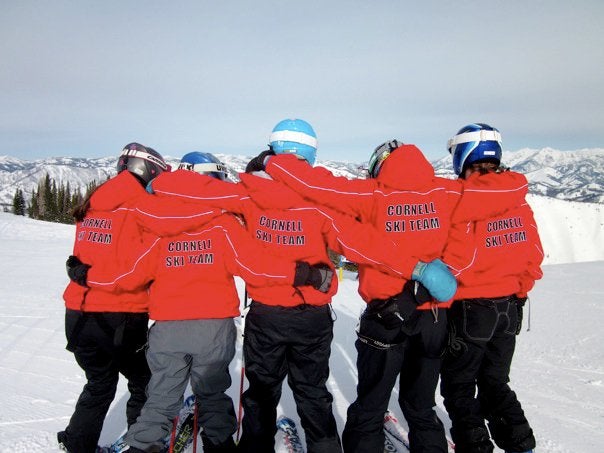 Each season collegiate club ski teams compete in a series of regular season races with hopes of qualifying for the regional championships in their conference, and with a strong finish there, continue on to USCSA National Championships. It's not just dinky, no-name universities either. The Mideast Conference, for example, includes schools such as Syracuse University, Cornell University, Skidmore College, Clarkson University, and many others. Ivy League schools like Brown, Yale, and Princeton are also members of USCSA. Q: What is the competition like in your conference, are you friendly with the other schools or is it strictly business on race day? A: We have always been rivals with Cornell, but they are also an awesome group to ski with. We are essentially on par with each other as far as talent is concerned so it makes the competition that much more exciting. On race weekends, once we are off the hill and back at the hotel, we are all just college kids hanging out together, enjoying a weekend of skiing. That is what makes USCSA so great—for the one minute that we are actually racing, we take it very seriously, the rest of the time that lifestyle element of skiing takes hold.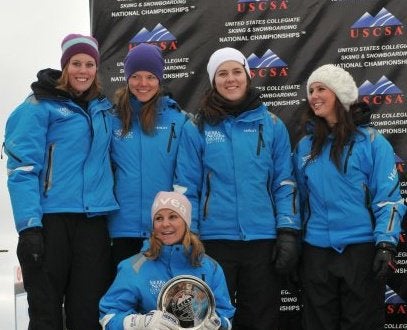 Collegiate skiing (and the USCSA in particular) provides an opportunity for ski racers, Nordic skiers, freestylers, and snowboarders to do what they love through their college years. Competing at this level also comes with some major perks. You are not bound to the ski team by scholarship or commitment. You give the time and the energy that you want. Club skiing allows students to display their talents, compete at a high level, and receive recognition, all while experiencing college the way it is supposed to be experienced. Q: So where do you practice and how often? A: We ski at a little mountain about 30 minutes from our campus called Toggenburg. It's a small place but that allows us to get tons of laps in and we get a great deal on our season pass. We are usually out on the hill three nights a week. Night practices allow us to get training in while still making it to our classes. The snow isn't bad either. I bet you had no idea that Syracuse is the snowiest city in the country. The only real downside is that a mountain with so little vertical makes us ill prepared for a hill like Sun Valley.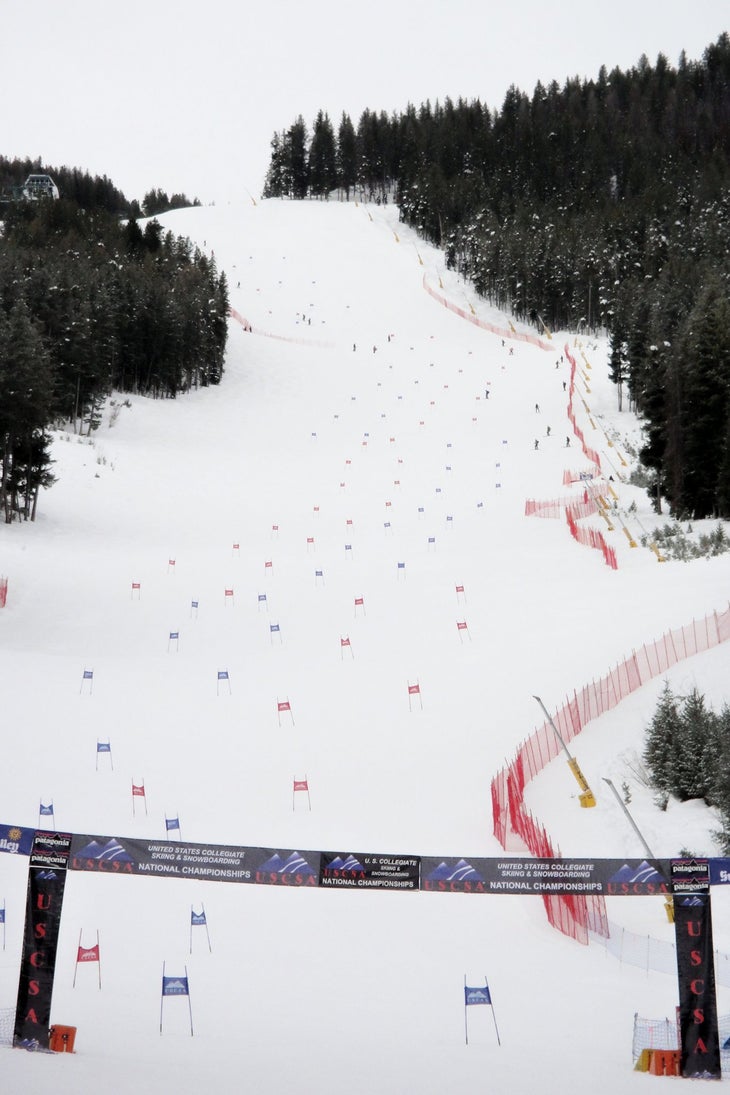 So after practicing, training, and racing for a month and a half, suddenly skiing in college starts to feel more like a chore than a thrill, right? Wrong. Because if your team is one of the lucky ones you get to travel to a place like Sun Valley, ID, the site of this year's USCSA National Championship, or Sunday River, ME (next year's venue) with some of your best buddies to compete for a week against big-name schools like Boston College, UMass, Penn State, Plymouth State, Syracuse, Sierra Nevada College, Cornell University, Stanford, Brown, Babson, Lehigh, and more. Q: So Sun Valley for Nationals, that doesn't sound too bad? Tell us about it. A: Sun Valley was awesome. The mountain did such a great job hosting us, the town is awesome, the people are friendly, and the race hill is gnarly. We had a dual slalom under the lights at Dollar Ski Area which was pretty cool. The whole event was broadcast live at the event and streaming online. It was awesome to be able to meet skiers from other schools and watch some of the top-level guys compete. Plus a week off from classes made it that much better.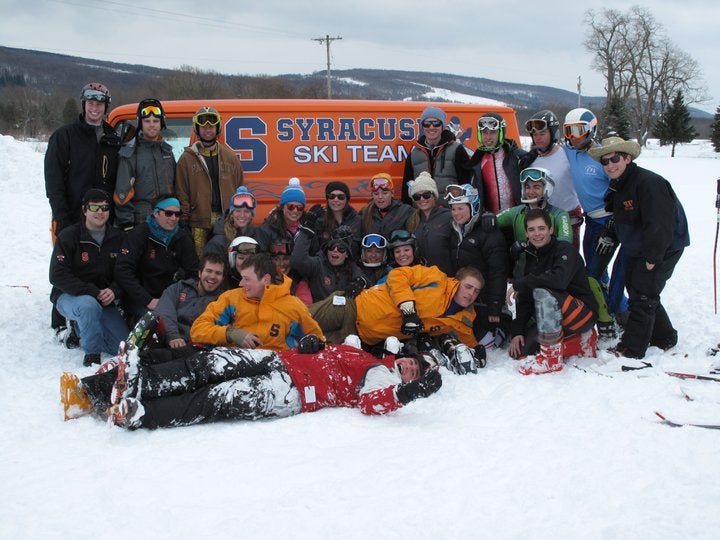 The glory of competing as a member of USCSA is being a part of something that is bigger than you. Sounds corny for sure, but this type of skiing is about learning how to ski for a team, lead an organization, and manage your social, academic, and athletic lives. Skiing is a lifestyle sport and USCSA is a testament to that – almost the entire organization, over 5,000 athletes, is run by volunteers. Skiers keeping the sport of skiing alive for college kids while making those countless ski lessons 10 years ago seem a lot more worthwhile. Q: So you're the president of the Syracuse Ski Team—easy job? A: Not at all. We have a president, vice president, treasurer, secretary, and recruitment officer. All of us work all year long to make sure the team and our season runs smoothly. We are a club sport, so we actually have close to 100 athletes on the ski team. Ultimately it's only the top eight men and women who compete on the varsity level, but we hold practices for everyone and junior varsity races for those skiers who don't compete on the varsity level. It's definitely tough getting people to the mountain, registering the team, holding dryland practices in the off-season, and managing finances, but I guess you could say it's a labor of love. It gets hectic at times but it's great to put on your resume and forces you to be organized and understand how a club or a team functions. sFor more information about the USCSA and participating universities visit www.uscsa.com