Steve Romeo, 1971-2012
Remembering a guy who simply loved to ski.
Heading out the door? Read this article on the new Outside+ app available now on iOS devices for members! Download the app.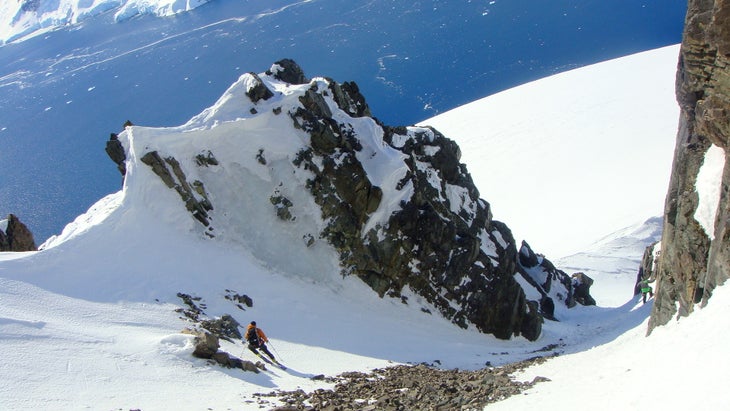 Skiers Steve Romeo and Chris Onufer died on Wednesday, March 7, in Grand Teton National Park. I didn't know Chris, but by all accounts he was  one of the best—a badass skier and a true gentleman. I did know Steve, curator of popular ski blog TetonAT.com, and had the great pleasure of sharing a tiny cabin with him on a ship to Antarctica in 2009. I'll never forget his humor, humility, passion, and kind spirit. Here are a few shots of Steve I snapped from that trip.
Above, Steve drops in to the first little couloir we spied after making landfall near Cierva Cove on the Antarctic Peninsula. It was short and rocky, but moving the legs after 3 days on the Drake Passage felt great.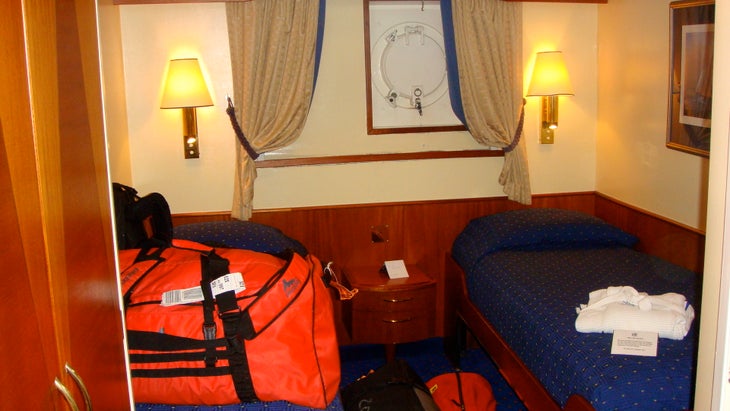 Here's the cabin I shared with Rando Steve during our week on the ship to Antarctica from Ushuaia, Argentina. My bunk is on the left, and this shot was taken shortly before I exploded that red bag all over the cabin. I brought way too much, and Steve—the consummate light-and-fast ski mountaineer—brought only what he needed. He never complained that my side of the cabin was such a junkshow.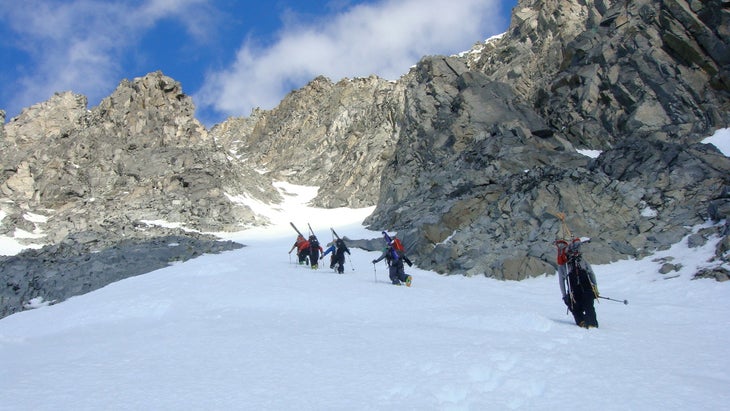 On the second day, I think it was, I climbed this twisty chute with Steve, Glen Poulsen, Kellie Okonek, Scott Fennell, and Thomas Laakso. It was firm on the ascent, but the sun was out and we were looking forward to a soft descent over Antarctic corn. Near the top, as we dug into the steeps, set snow anchors, and prepared to don skis, clouds rolled in and the softening snow glazed up again. Dropping in, I was gripped. But I had Steve, the steep-skiing vet, next to me. Sensing my anxiety, he talked me down.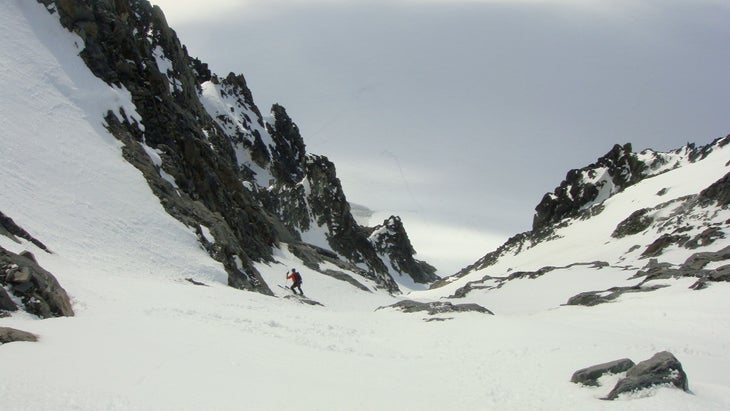 Steve pauses after we negotiate the chute's crux. At this point, my hands have stopped shaking enough to take this picture.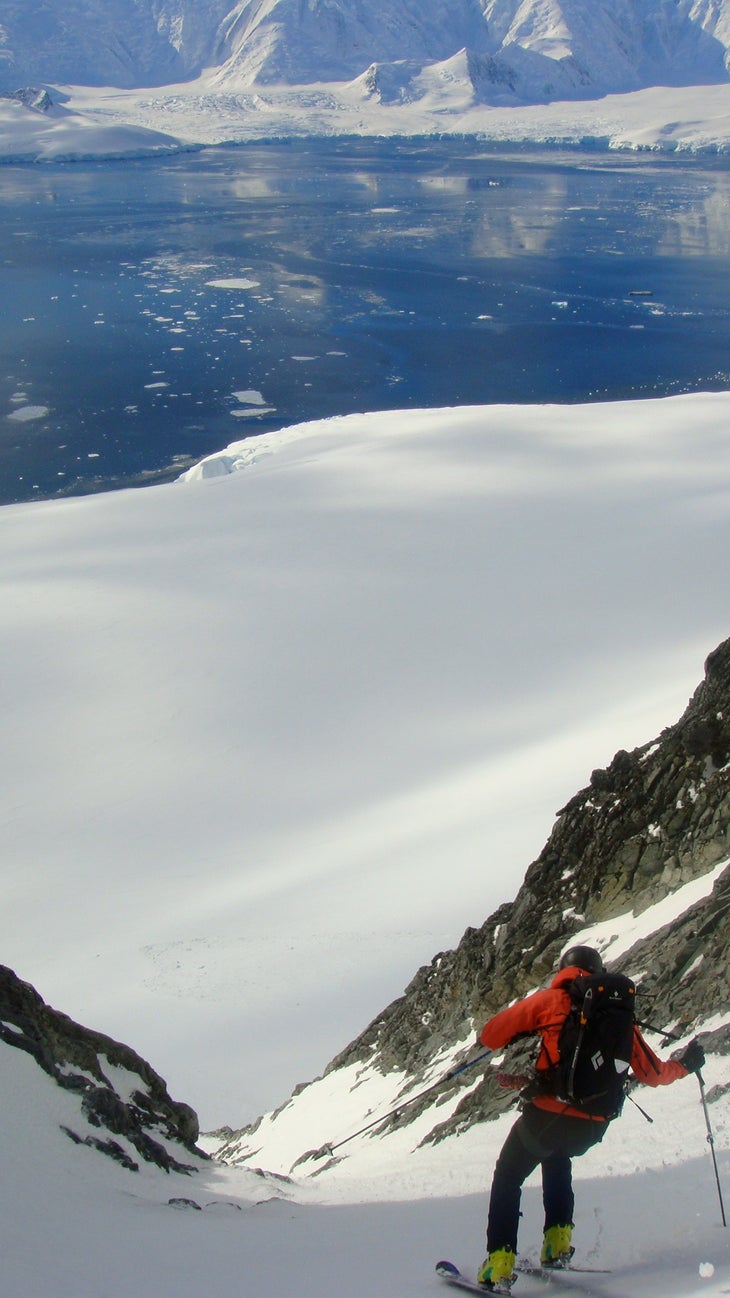 Steve continues down the dogleg chute with the base of 9,600-foot Mt. Francois visible across the Neumayer Channel.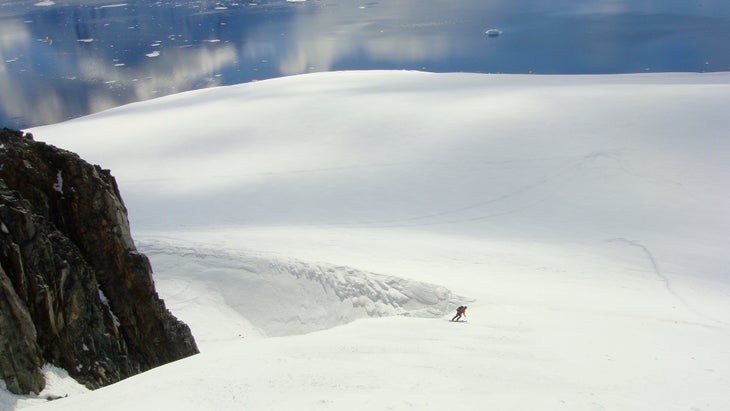 When I shot Steve swooping down the chute's exit apron, I remember being awash in a sweet feeling of relief that all was well after a steep, challenging, and very fun run.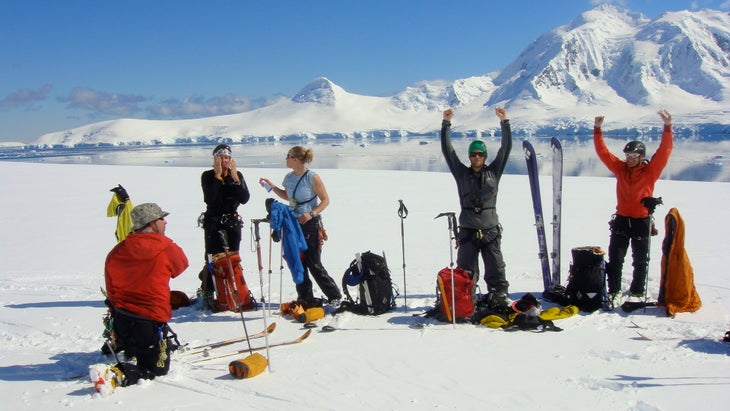 That relief I just mentioned? I wasn't the only one who felt it. From left to right, we've got Scott Fennell, Glen Poulsen, Kellie Okonek, Thomas Laakso, and Steve "Randobiwan Skinobee" Romeo.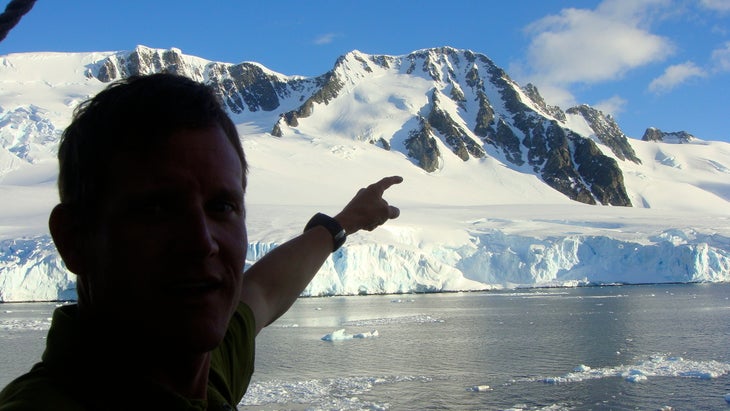 From the deck of the M/V Clipper Adventurer, Steve points out the one we skied—the shaded couloir, dropping from the high ridge, farthest to the right.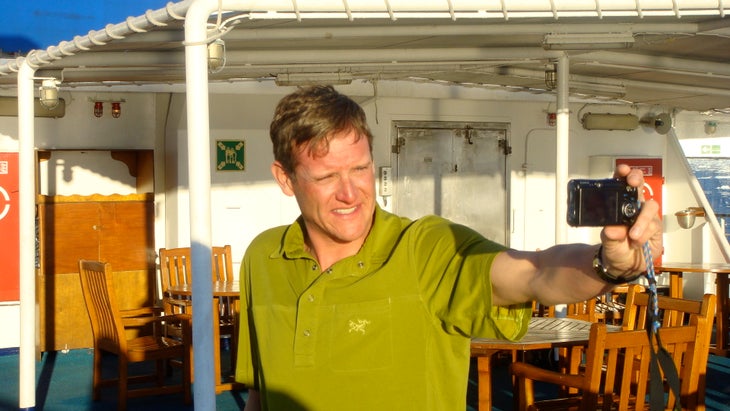 Steve was a prolific blogger, and the passion behind TetonAT.com. Here, he's shooting a video of himself for the site. I think he thought he was alone, and then I stepped out a door onto the deck, started laughing, and had to grab this shot. My amusement didn't phase him, though. He just kept right on talking.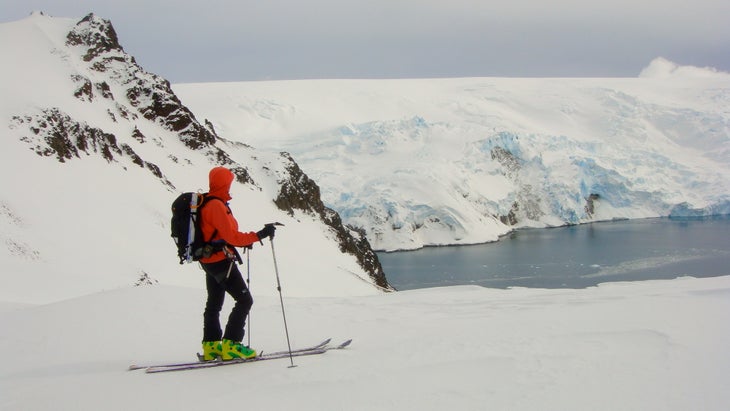 Later in the trip, we steamed north from the Antarctic Peninsula to the South Shetland Islands, where we spent a few days anchoring in various bays and skiing what we saw. Here, Steve takes in the scene near the Chilean science base Eduardo Frei.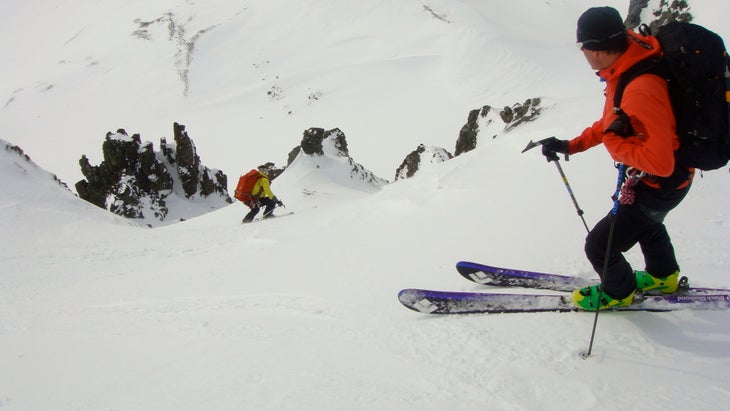 Here, Steve observes Glen Poulsen dropping off a ridge near the Eduardo Frei base. I remember this snow being nice and grippy. A really fun run.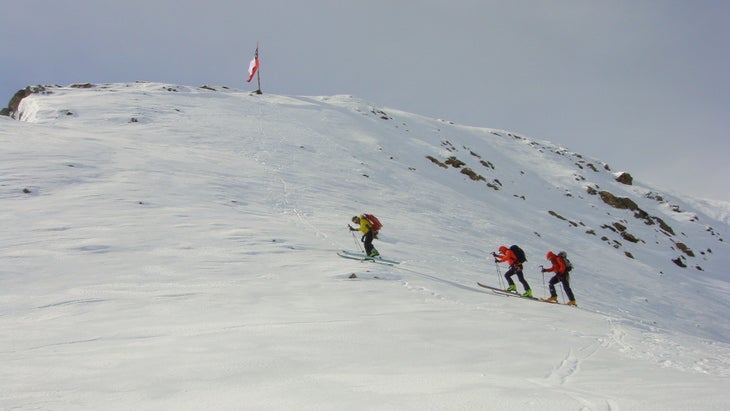 Glen, Steve, and Scott ascend the backside of a peak we skied on the final afternoon of our journey. I think this was on Greenwich Island in the South Shetlands. That's a Chilean flag at the summit.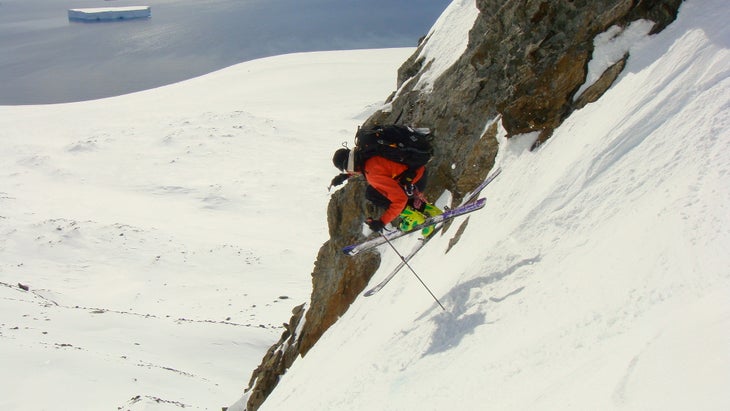 This is Steve on either the last or second-to-last descent we made in the South Shetlands before steaming north to Cape Horn. It's the best ski-action shot I've ever taken, which isn't saying much.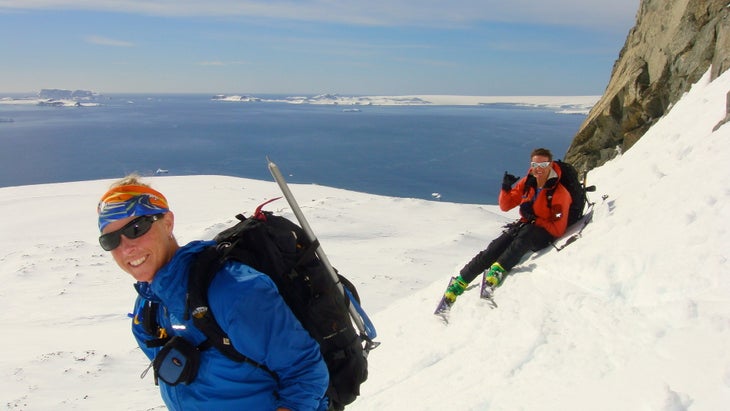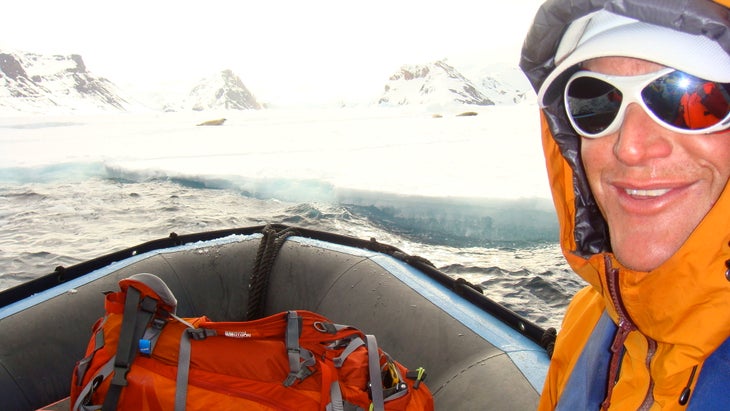 Folks on our trip were, of course, rubbernecking at the wildlife everywhere we went. Steve didn't understand the big deal. As he put it at one point while we motored past a few seals sunning themselves on the ice, "Seals? I'm here to ski. If I wanted to see seals I'd go to Point Reyes or something."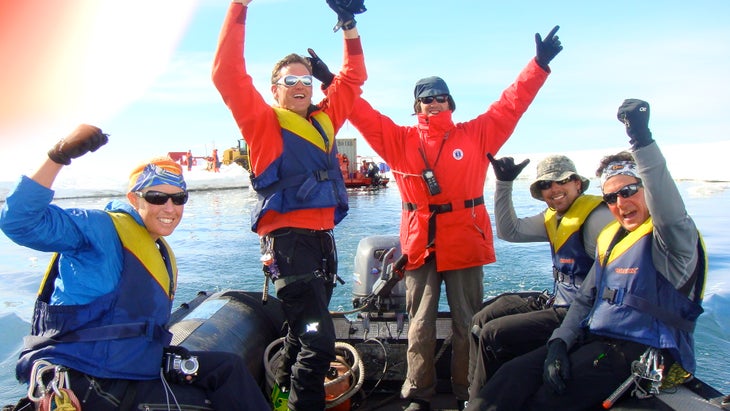 As we head back shipward, we take a moment to celebrate. Behind us, a crew of Chilean longshoremen offload supplies for a nearby base.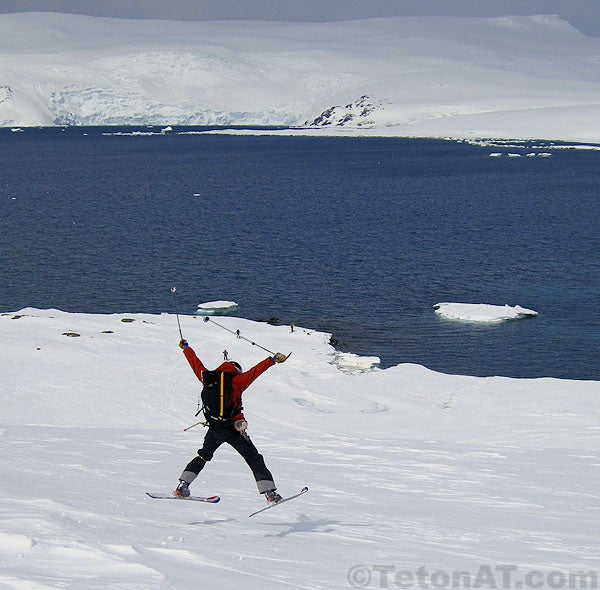 Just before lunch on the last day, Rando shot me popping this nasty spreader. At the time, I did it in celebration of having just skied Antarctica for a week, and then he posted it on TetonAT.com. I would now like to rededicate this spread eagle to Steve Romeo.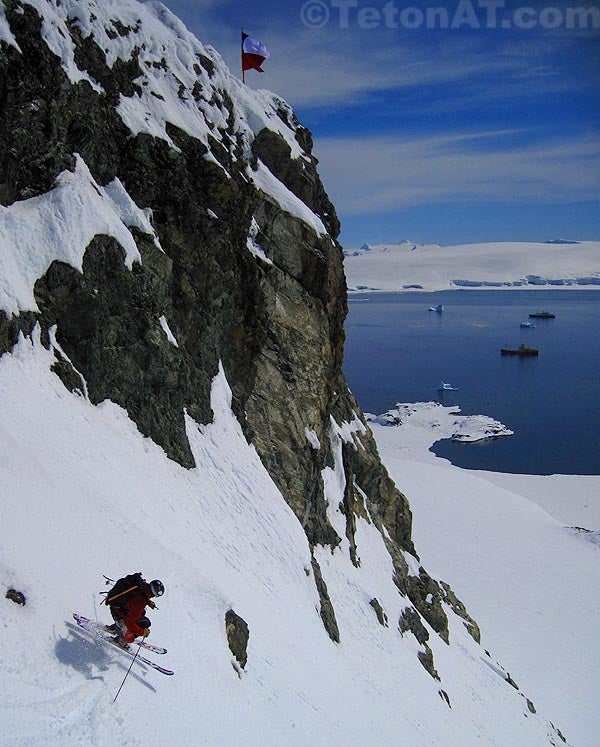 Here's one more Steve shot of me during our sunny last run in the South Shetland Islands.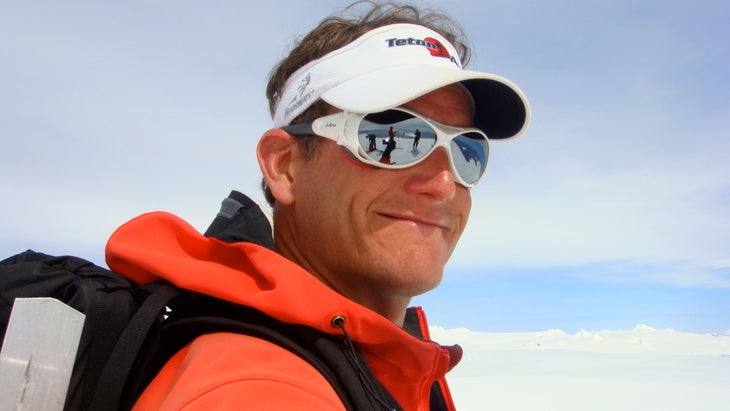 How I'll always remember him: simply happy to be out skiing with friends.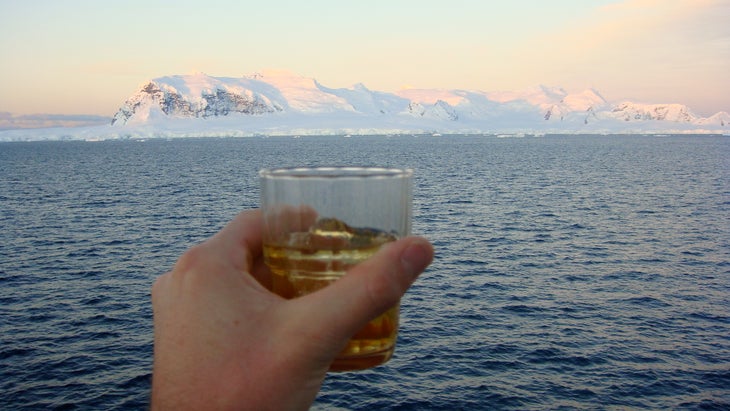 A touch of single malt and glacier ice for you. See you on the hill, brother.
Below is a video shot by Zahan Billimoria, when I skied Teton Pass (Glory and Taylor) with him and Steve (in the yellow jacket) last March. They absolutely crushed me with 5,000 feet of climbing before breakfast, but the deep powder was more than worth it. I couldn't eat for a few hours afterwards and then I passed out in the shower while my wife was trying to wrangle our two kids and check out of the condo before we began a long drive back to Boulder, Colorado. Sorry for being luggage, Honey, but it was Zahan and Steve's fault.