Storm Cycles: Sheepshead Cabin
TJ David's latest webisode, from a backcountry cabin deep in Colorado's San Juan Range.
Heading out the door? Read this article on the new Outside+ app available now on iOS devices for members! Download the app.
"Storm Cycles" Ep3 Sheepshead from TJ David [Ski] [Film] [Photo] on Vimeo.
My head is filled with questions and uncertainty as we roll into the trailhead parking lot. These thoughts are compounded by the low-snow conditions and unstable snowpack that have been plaguing Colorado all season. I have no idea what to expect as we link up with our guide, Sheepshead Cabin owner Chris Rapp, and our team of athletes: Rob and Sydney Dickinson, Tom Runcie, and photographer Trent Bona from the West Elk Project. Without too much chatter we pack up our gear, load our sleds, and head toward the mountains.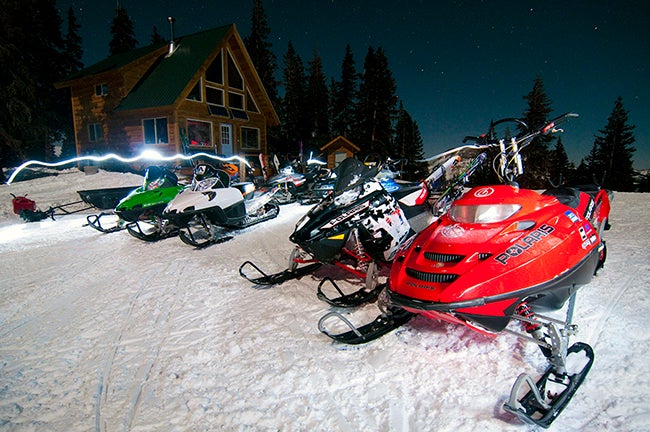 Photograph by Trent Bona
Sheepshead Cabin looks like something out of the Pacific Northwest or British Columbia. The cabin, which sleeps up to ten (or more if you're willing to hit the floor) is set against a beautiful and rugged backdrop of southern San Juan peaks. But you'll be surprised to know that this cabin, which sits among more than 30,000 acres of sled-accessible terrain that averages 400 inches of snow per year, is located twenty miles from South Fork, Colorado. What many would think of as an unlikely location for a backcountry hut is sure to become a new destination for riders frustrated with unstable snowpack, inconsistent snowfall, and hard-to-access terrain elsewhere.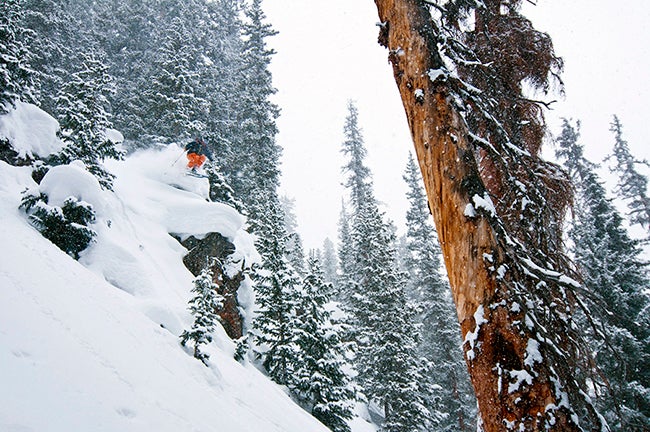 Photograph by Trent Bona
Even with a lower-than-normal snowpack, the sheer amount of easy-access big-mountain riding at Sheepshead Cabin is overwhelming. A variety of lines sit just beyond the front porch, and the option to explore deeper into the range by hiking and skinning will keep even the most exploratory backcountry rider busy for weeks. Cabin-to-line ride times range from 10-30 minutes via your snowmobile. Laps are fast and access to ridge top terrain is relatively easy for proficient riders. Done for the day? Crack a beer and enjoy the sunset from the cabin porch. It doesn't get any better than that.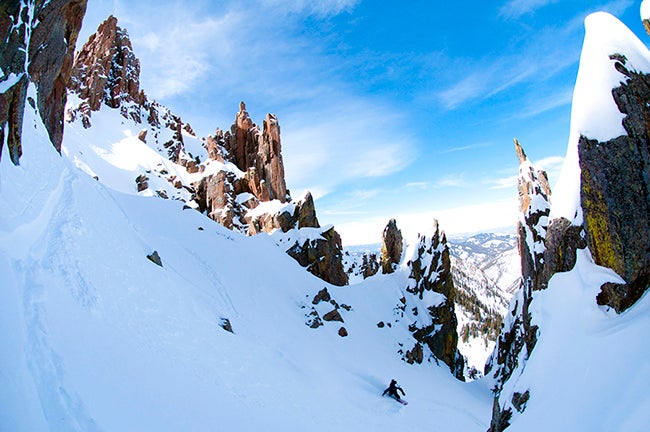 Photograph by Trent Bona
Three days wasn't nearly enough time. My initial questions and uncertainty evaporated as soon as I realized what a backcountry heaven we'd discovered. From big-mountain lines and jagged Alp-like spires to endless steep trees and pillow lines, the possibilities are endless at Sheepshead Cabin. It's got all the creature comforts of a 10th Mountain Division Hut—just pack in your food and fuel and stay for a week. For those constantly seeking bigger terrain and better snow, Sheepshead Cabin is a true refuge. Find out how to book a stay at facebook.com/SheepsheadCabin.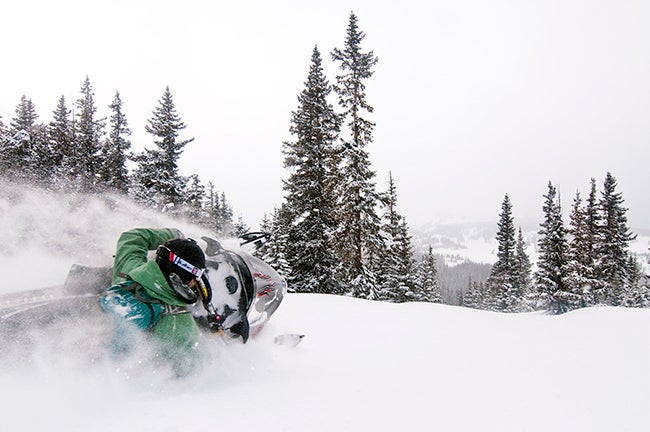 Photograph by Trent Bona