Heading out the door? Read this article on the new Outside+ app available now on iOS devices for members! Download the app.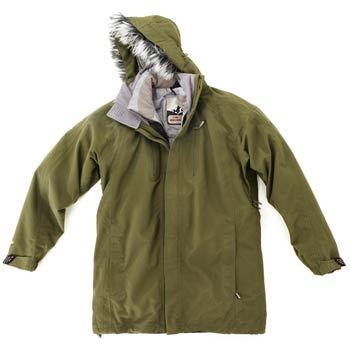 NEW YORK, NY (News Release) – There is a place, between safety and danger, where action and reaction coexist. It is not a comfortable place. It is not a safe place. But for an elite few, it is the only place worth being.
December 15, join RUSH HD for an exhilarating, adrenaline-fueled trip exploring THE THIN LINE. From Jalbert Productions, the official production company of the U.S. Ski Team, comes a fascinating and beautifully-shot documentary about downhill skiing and an examination of the people and places that, over the years, have made this alpine discipline the original extreme sport. THE THIN LINE will make its world premiere exclusively on RUSH HD on Saturday, December 15, at 10:30PM ET/7:30 PT/9:30C. Rating TV-PG.
Few sports are as complex and exacting as the downhill. At its most basic, the idea is simple: find the proper "line and ski down the mountain as fast as possible. It may seem straightforward, but beneath this simple premise exists a multitude of variables that make this sport much more intricate than it may appear. When these variables are managed correctly, the result is beautiful and elegant. But a good downhill run is also a fragile equation, and when things go wrong, the ensuing chaos can be disastrous.
Set against the backdrop of some of the world's most challenging downhill runs, including the prestigious Hahnenkamm in Kitzbühel and the ferocious Birds of Prey in Beaver Creek, Colorado, THE THIN LINE examines the true grit and determination behind the world's first extreme sport athletes — alpine downhill racers. Including both historical and contemporary stories and images and stunning, hi-def POV footage, THE THIN LINE paints a picture of what drives these athletes to push the limits, while perilously treading into an area that can cross over from triumph to disaster in the blink of an eye.
Featuring interviews with athletes whose names are synonymous with the sport, such as decorated American skiers Bode Miller, Daron Rahlves, Picabo Street and Phil Mahre, legendary Austrian daredevil Franz Klammer and Norwegian World Cup and Olympic champs Kjetil André Aamodt and Lasse Kjus among many others, viewers will come away with a true sense of what it feels like to strap on your boots and fly down the mountain at unthinkable speeds.
This December, before strapping on the boards and taking the first powdery run, let RUSH HD take you to the starting gate and into the minds of downhill's biggest names with THE THIN LINE. RUSH HD is available nationally on the DISH network satellite service (Channel 9476) and Cablevision's iO digital cable service (Channel 734). For more information, please visit www.rushhd.com.