Top Cover Shots
Get faceshots, untracked lines, and gear from our covers of yore.
Heading out the door? Read this article on the new Outside+ app available now on iOS devices for members! Download the app.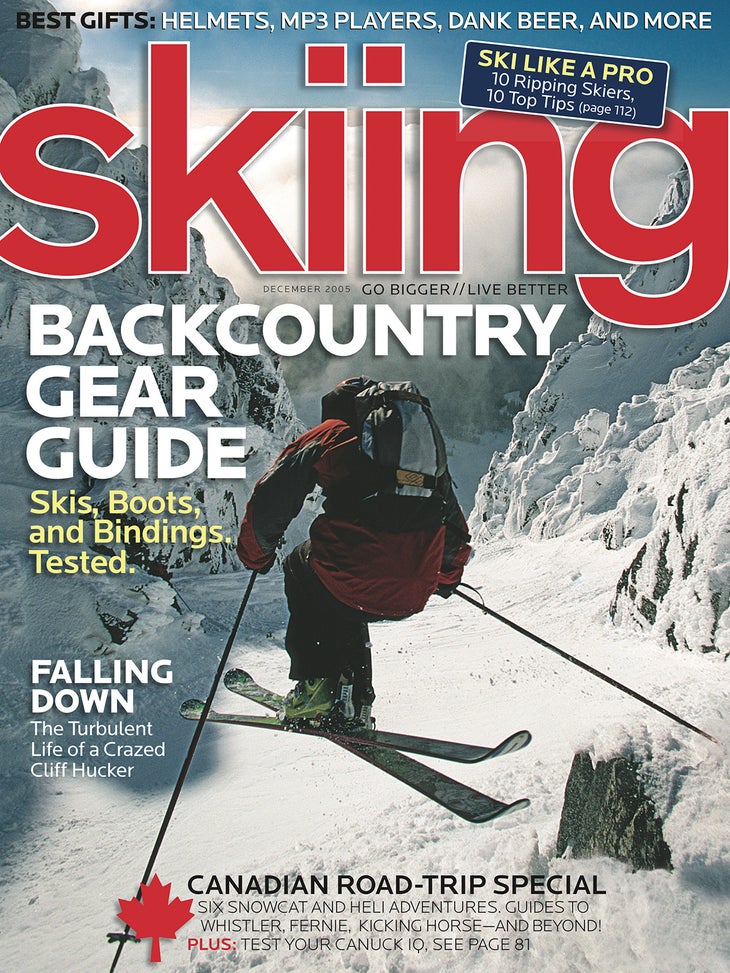 Test your Canuck IQ in the Canadian Road-Trip Special section, and get inside the mind of a crazed cliff hucker.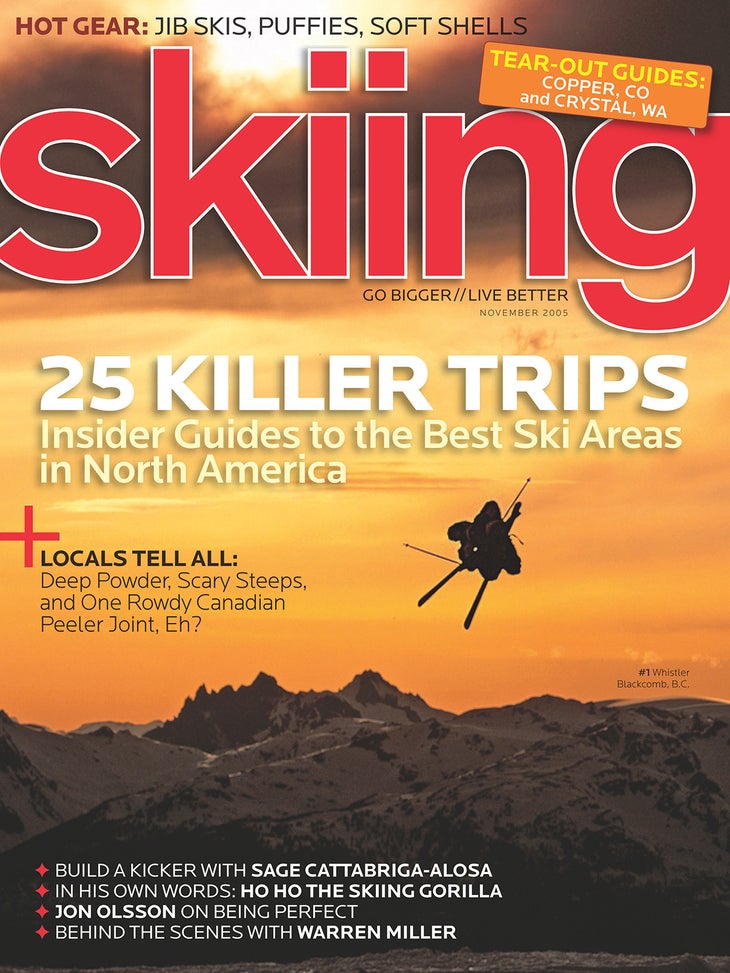 Jon Olsson shares what it's like to be perfect, a tear-out guide to Copper and Crystal, and see why Whistler Blackcomb was No. 1.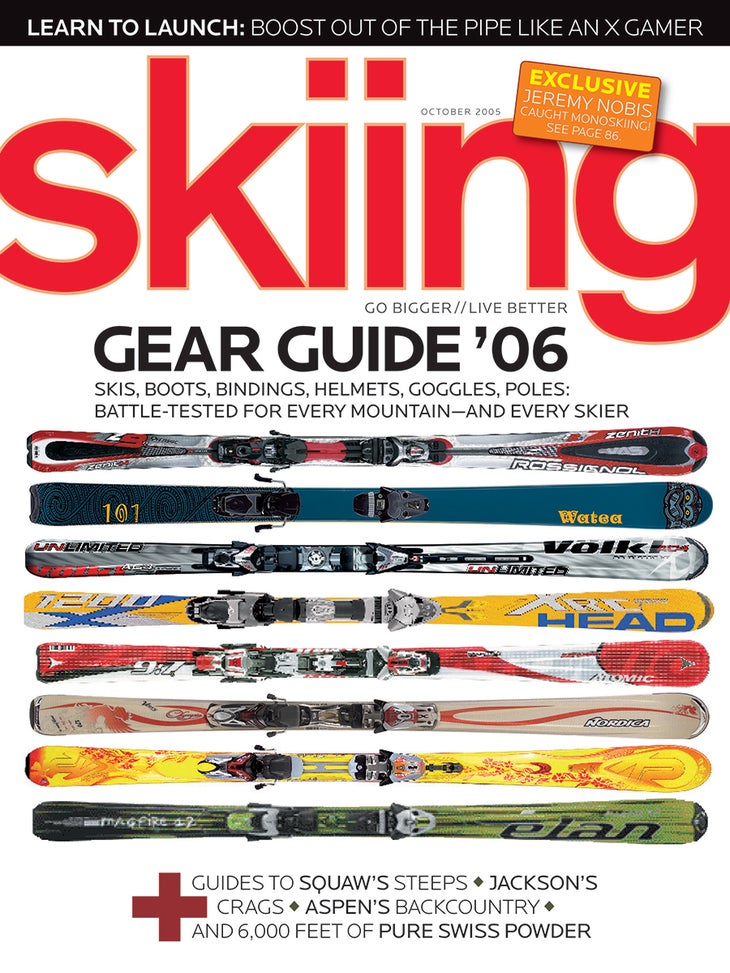 Now that's a quiver. Battle-tested for every mountain, too.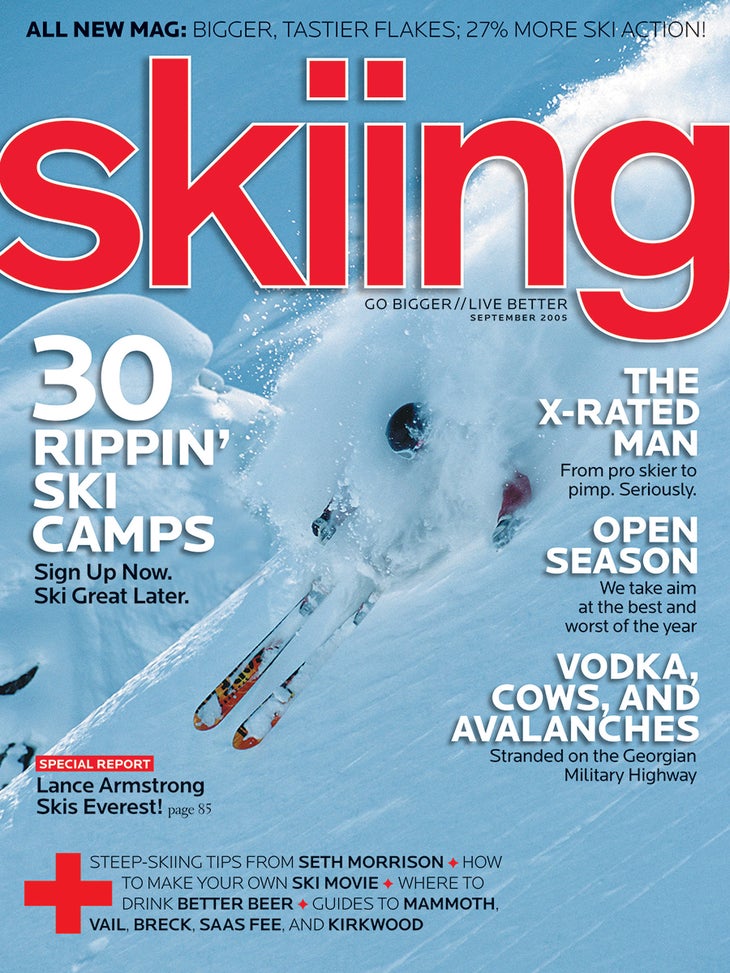 Vodka, 27 percent more ski action, a ski town pimp, and a stellar face shot? The first issue of 2005 had, perhaps, it all.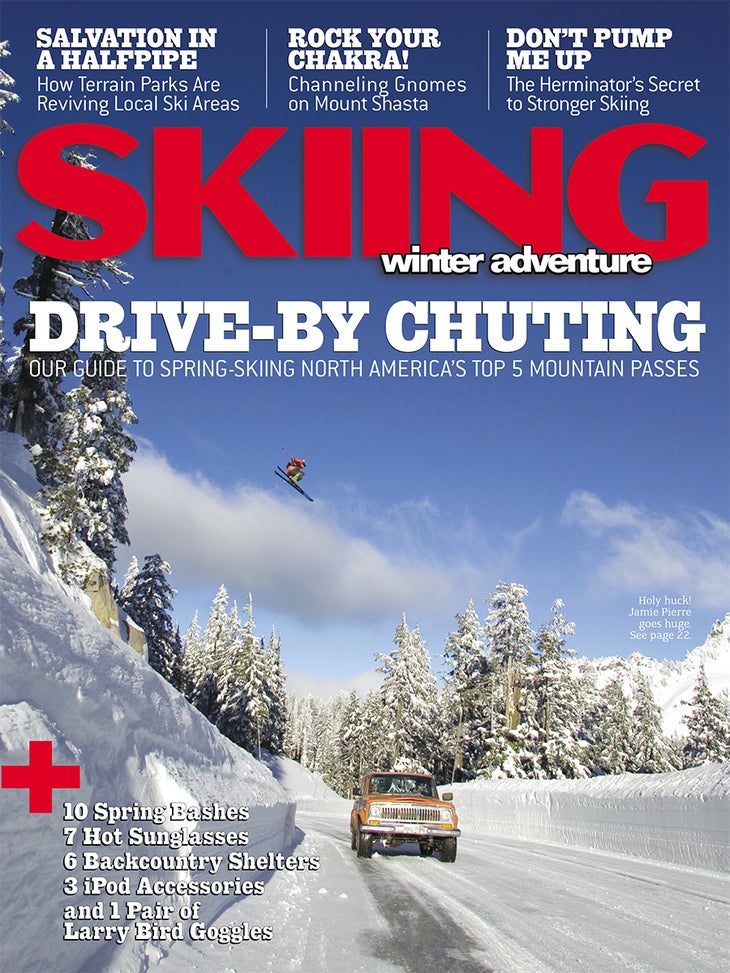 Now that's a drive-by. Skier Jamie Pierre launches over a sweet mountain-going rig in the Pacific Northwest.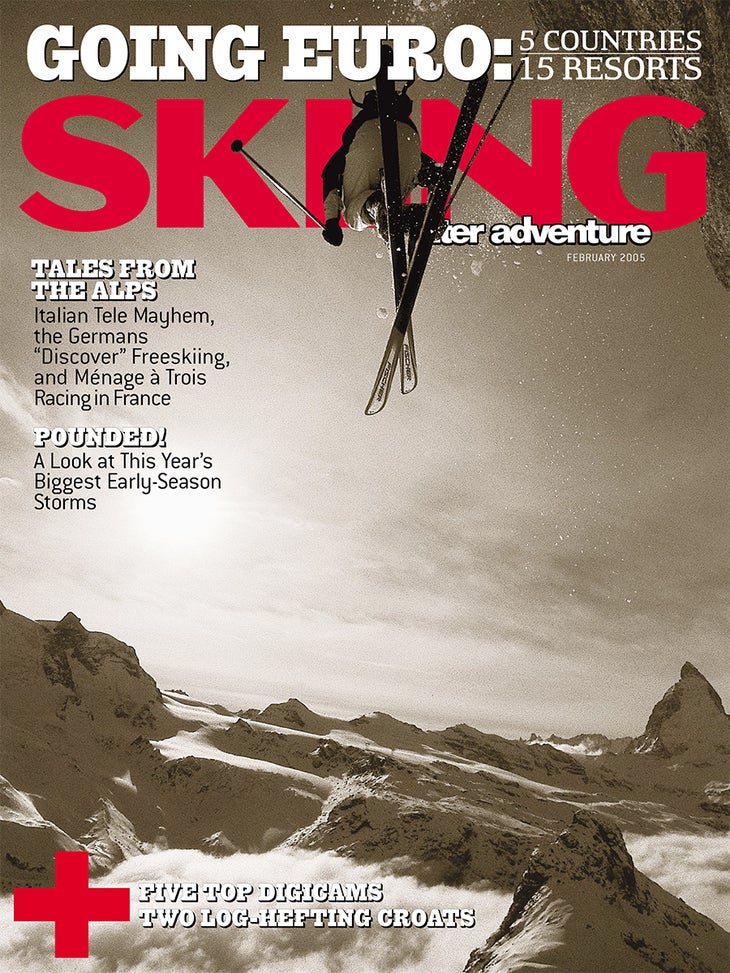 Photographer Mattias Fredriksson captured Fredrik Bermark launching off a cliff over Zermatt, Switzerland.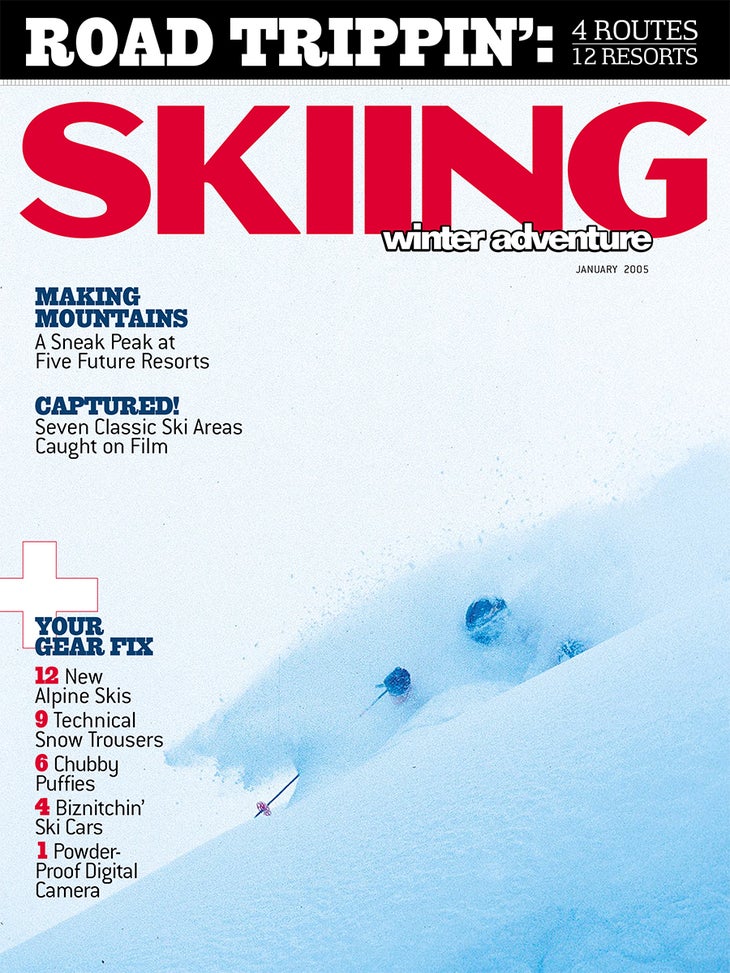 Skier Kina Pickett disappears into the white room in the Jackson Hole backcountry.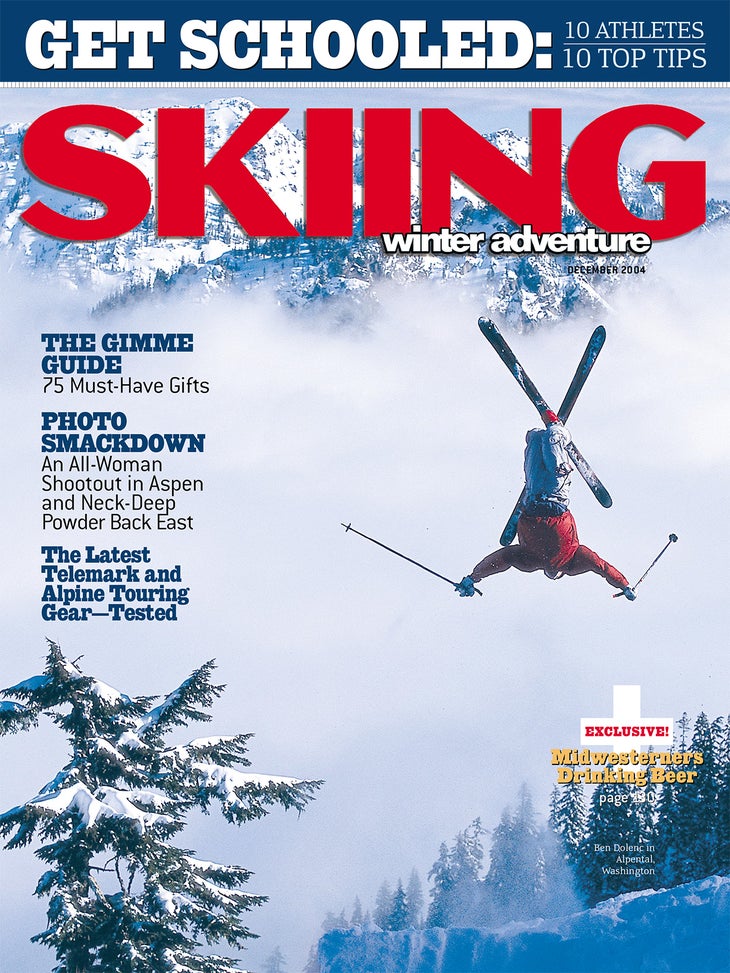 Wait, Midwesterners drink beer? It can't be! Plus, there's neck-deep eastern powder in this 2004 issue.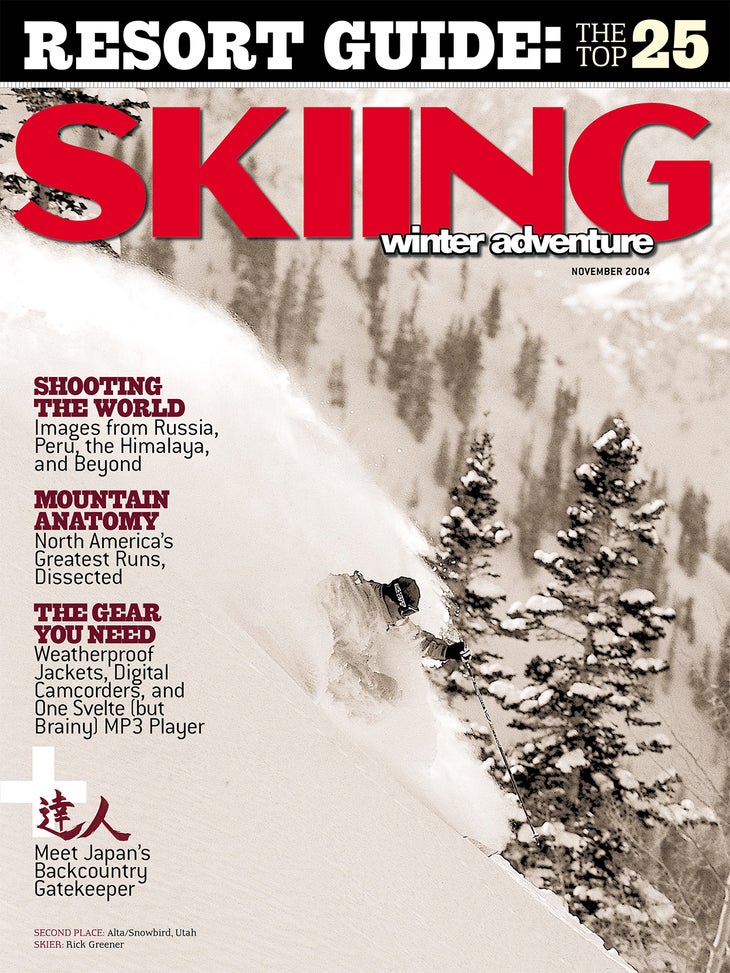 From Japan and Russia to the top resorts in North America, we had you covered in the November 2004 issue. And, just in case you missed it, we also touted a Svelte mp3 player.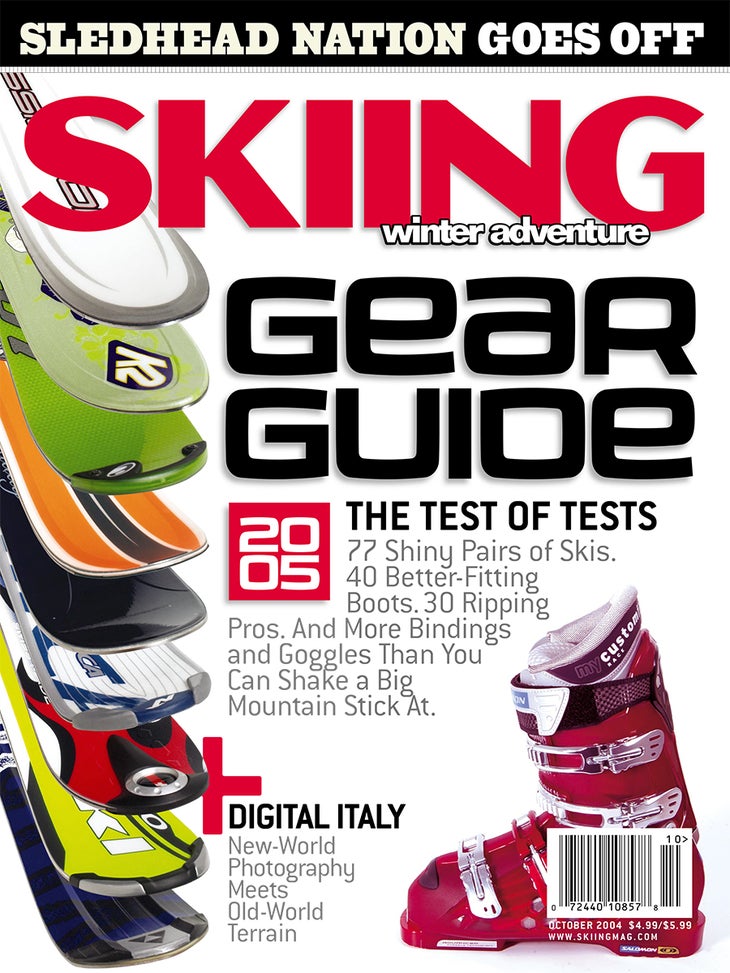 This gear guide dished out a stack of 77 skis, 40 boots, and loads more.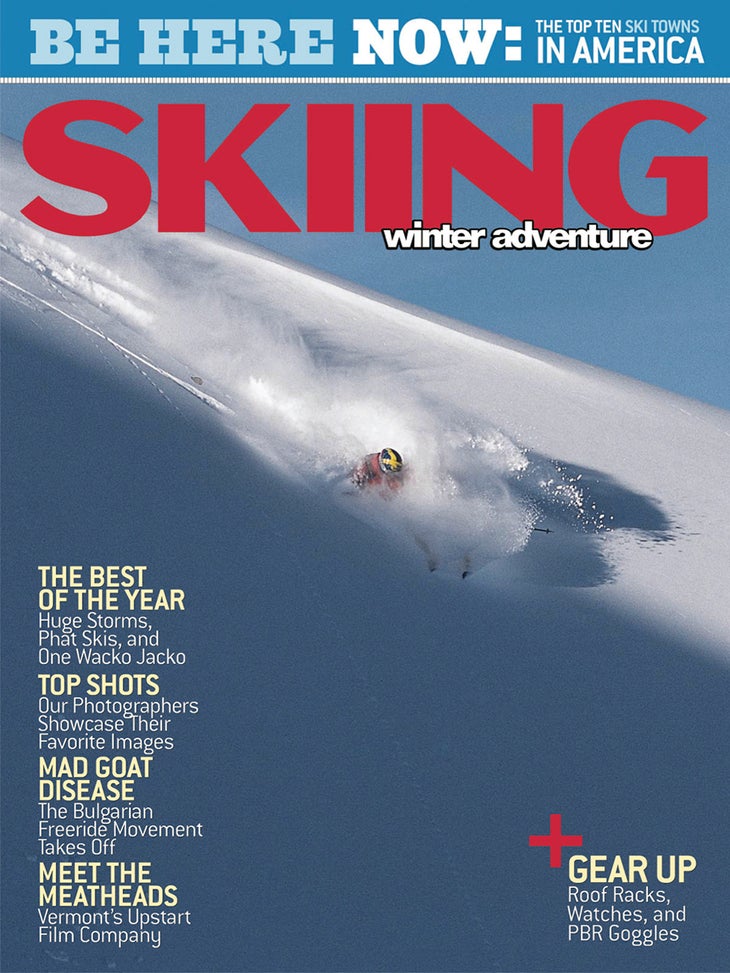 Martin Webrant found a fresh line in Davos, Switzerland, on the first issue of 2004.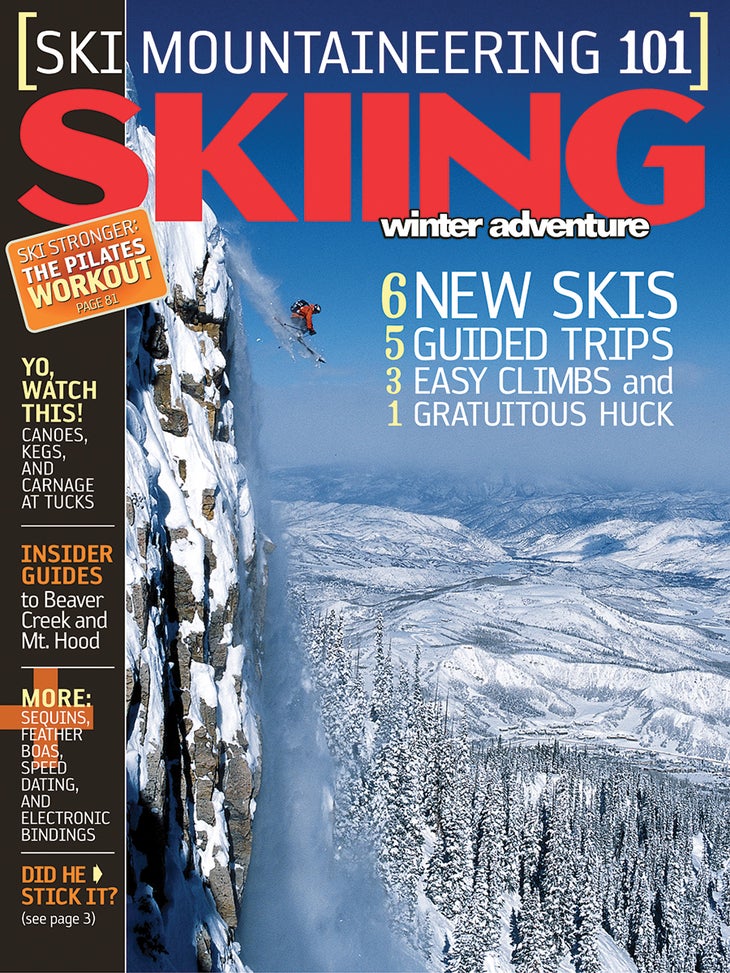 "Yo, Watch This!" Photographer Tom Zuccareno captured Chris Davenport mid-flight. He stuck the landing—well, at least in one piece—after hucking a 70-footer in Snowmass, Colorado.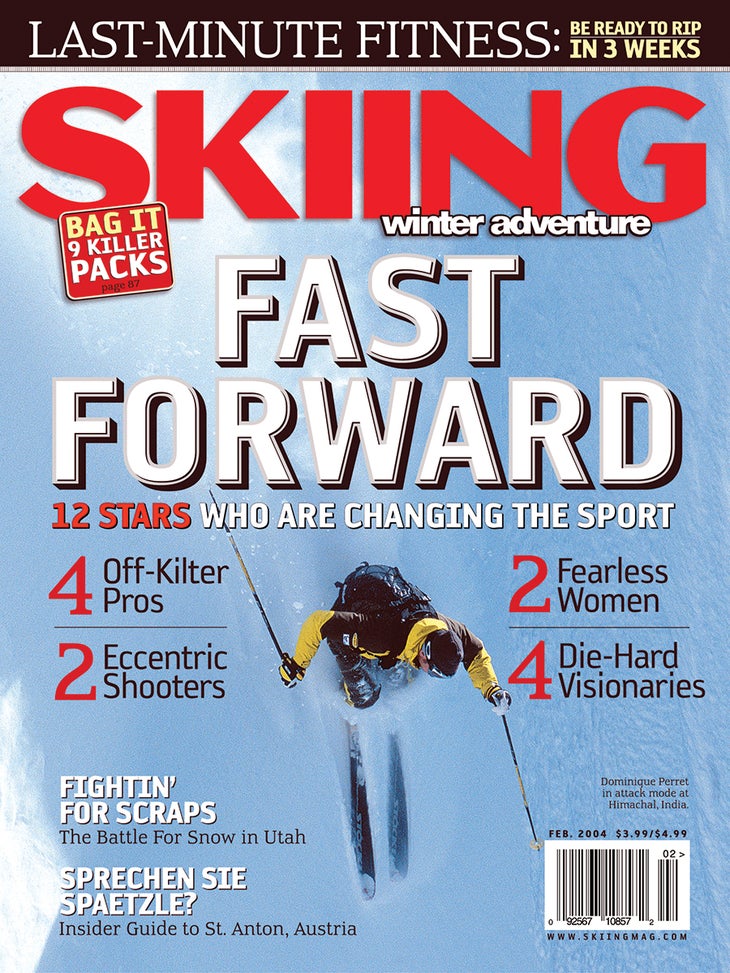 Sprechen Ski Spaetzle? This 2004 issue featured a guide to skiing in Austria and some straight-lining Stöcklis, plus a last-minute fitness plan for procrastinators.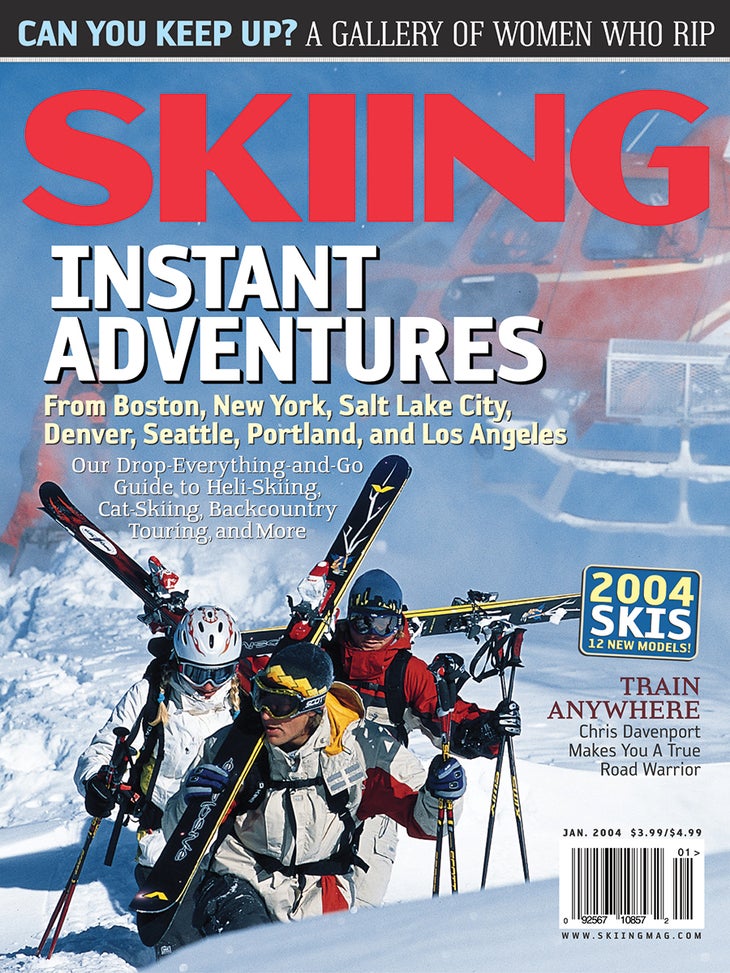 Wanna get away? The first issue of 2004 has you covered. Plus it's got women who rip.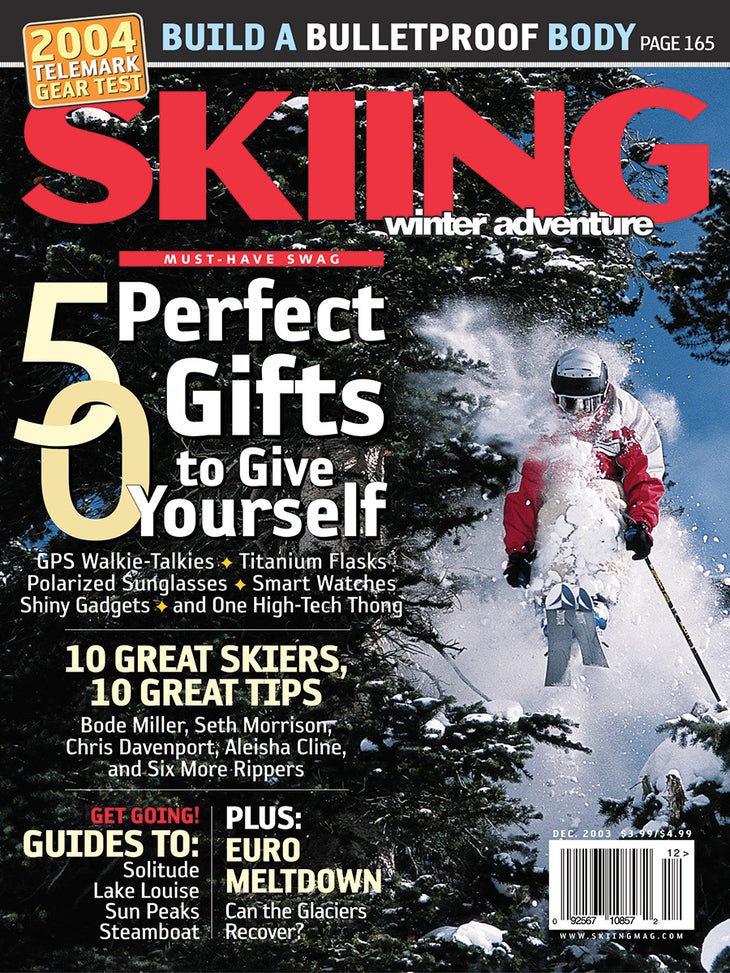 Jeff Roberston aired it out at Crested Butte, Colorado, on our December 2003 cover. We wonder if he tested One High-Tech Thong.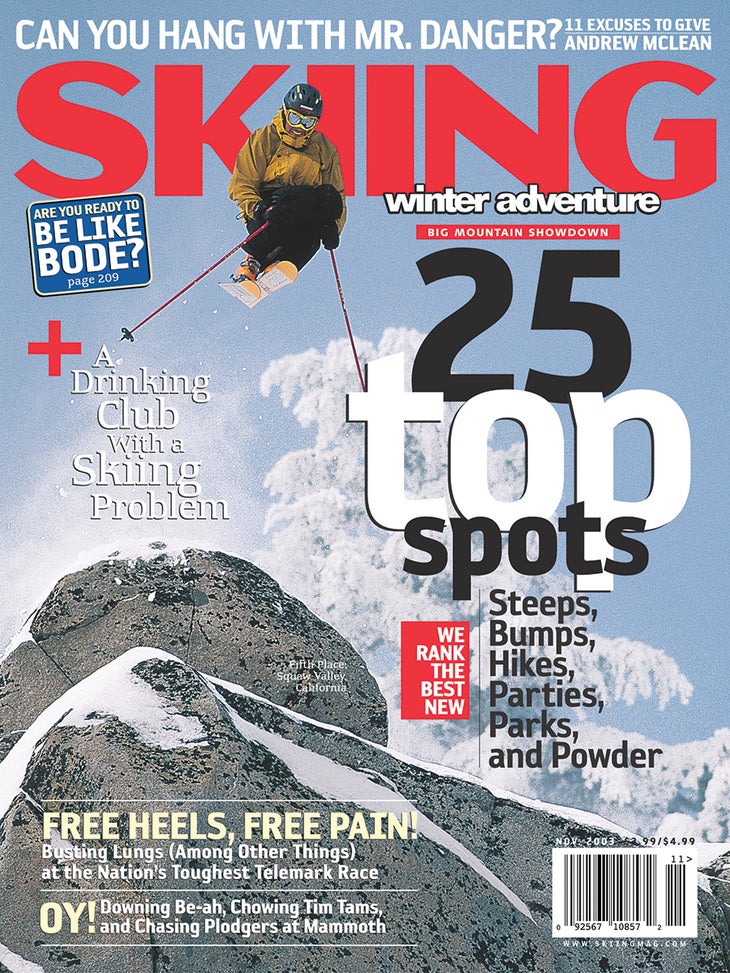 It's a big mountain showdown. What mattered on this 2003 cover still matters now: steeps, bumps, hikes, parties, parks, and powder. 
We went Shane McConkey-big on this cover. The 2003 October issue featured 600-foot air, merciless gear testing, and the eternal search for Sasquatch.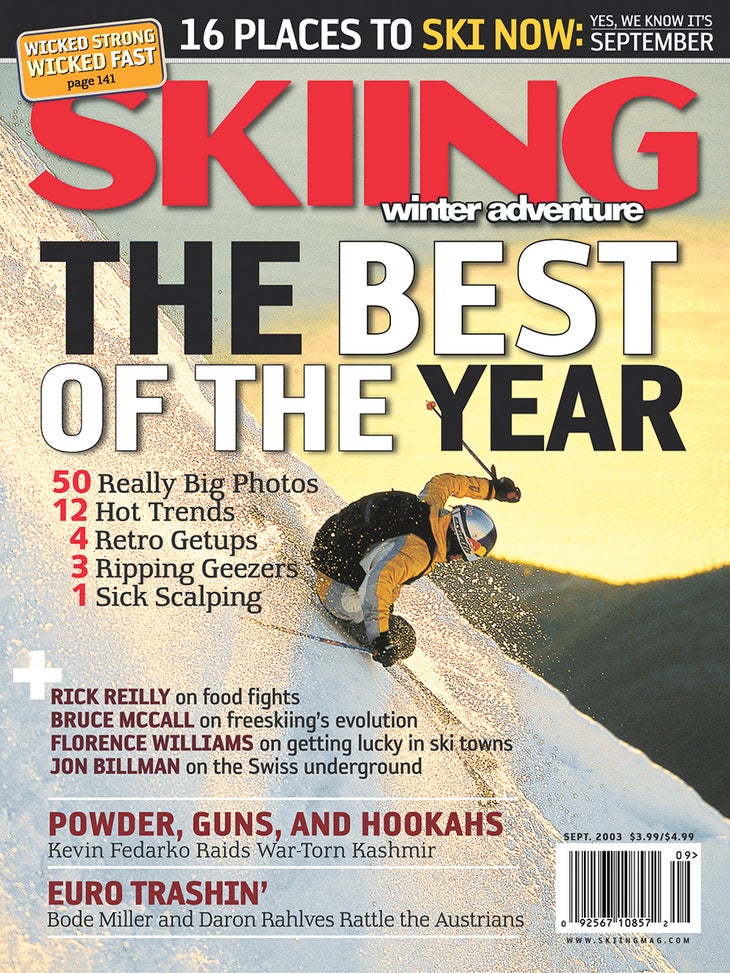 Size matters, and this issue of Skiing had some Really Big Photos. Plus there's a piece on getting lucky in ski towns.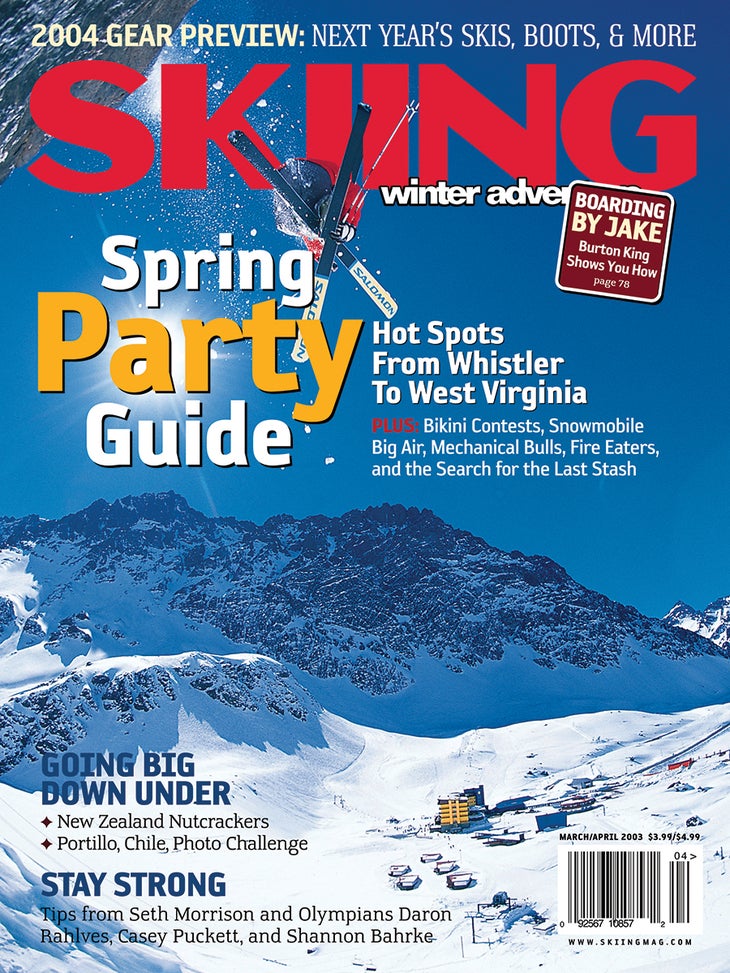 In case you didn't believe that snowboarding was cool, we checked in with Jake Burton himself to school you in this spring 2003 cover. More importantly, this issue included hucking in Chile, bikini contests, fire eaters, and mechanical bulls.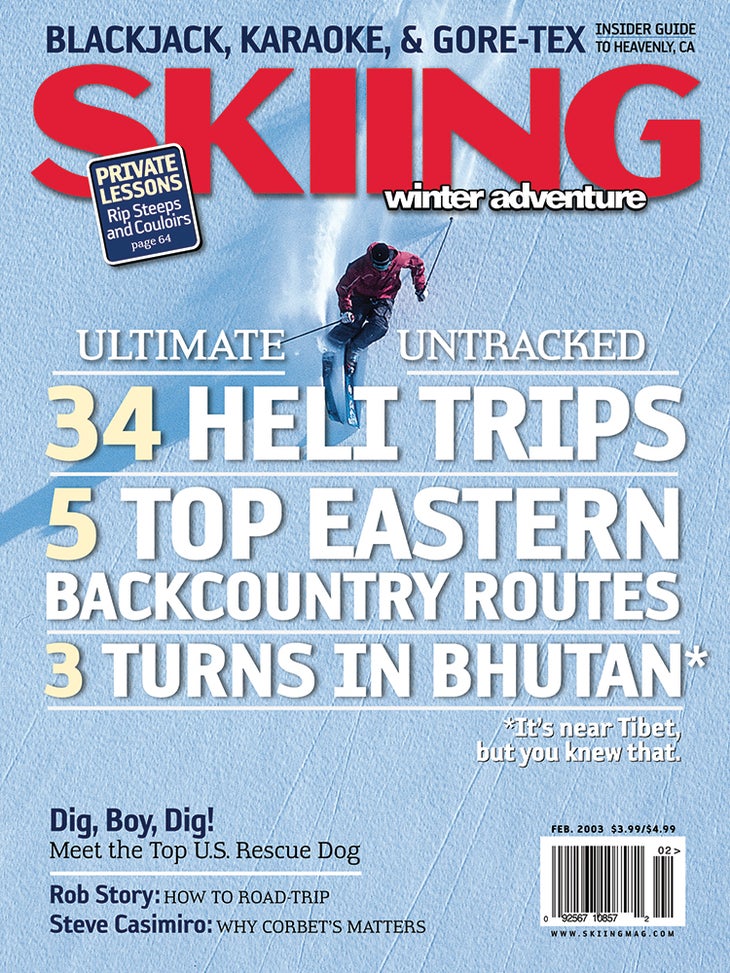 With Bhutan, blackjack and man's best friend, this February 2003 issue delivered a little bit of everything. But mostly an untracked line.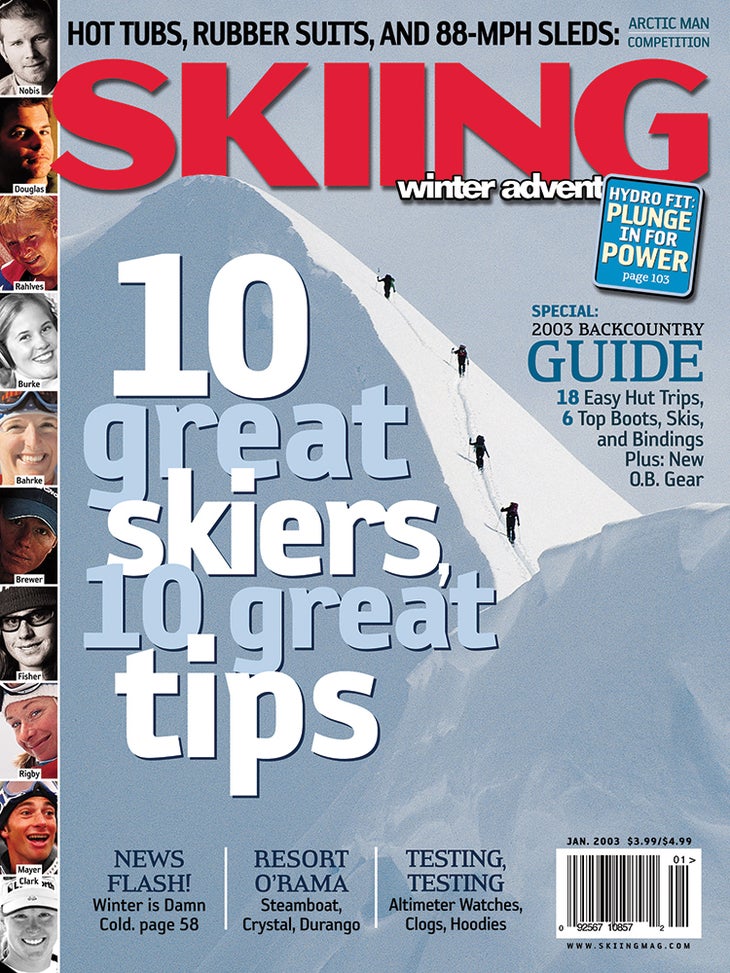 Seriously! Who tests clogs? More importantly, check out the mugs of skiers on the left. Legends.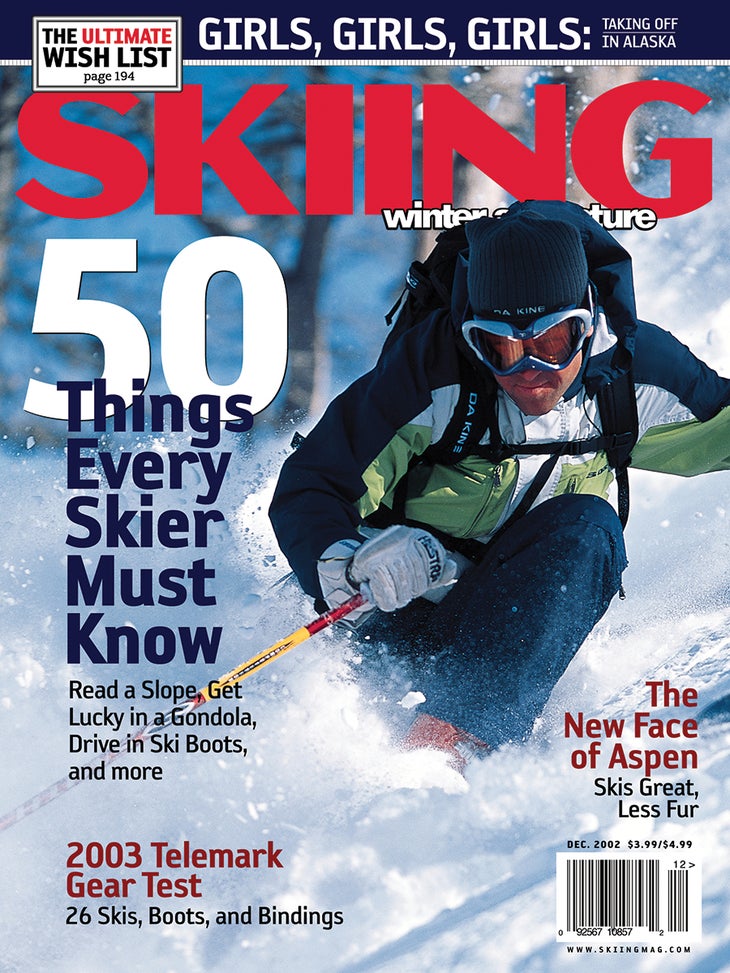 Back when we tested tele gear and got lucky in gondolas, Redrik Bergmark graced the cover as he slayed Serre Chevalier, France.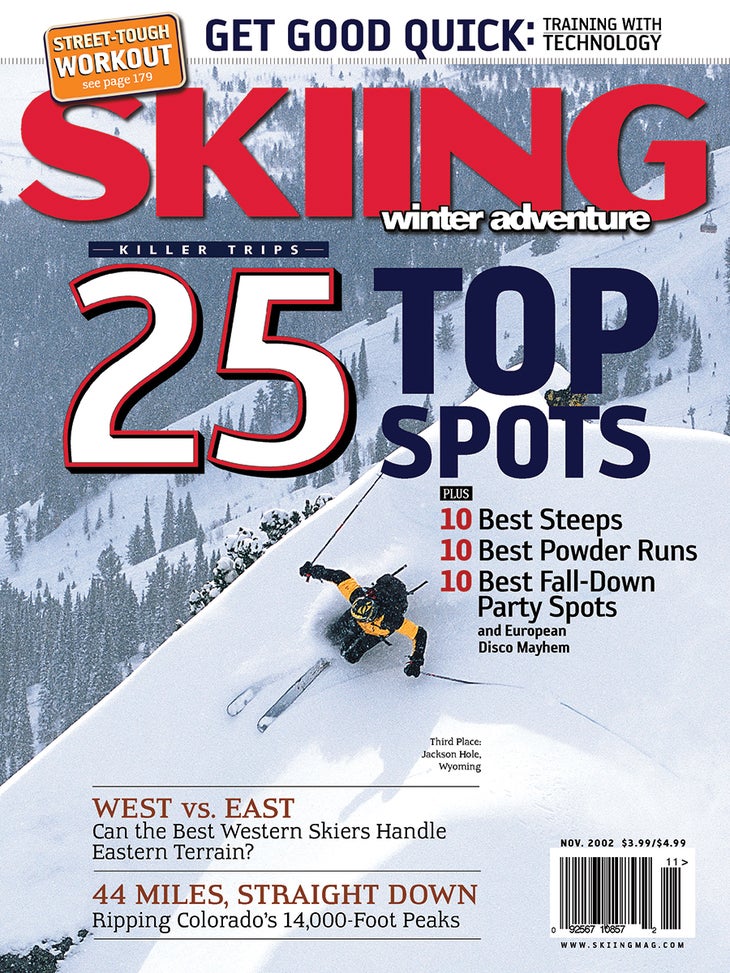 We pitted Eastern skiers vs Western skiers, and picked some of the country's top ski spots in November 2002.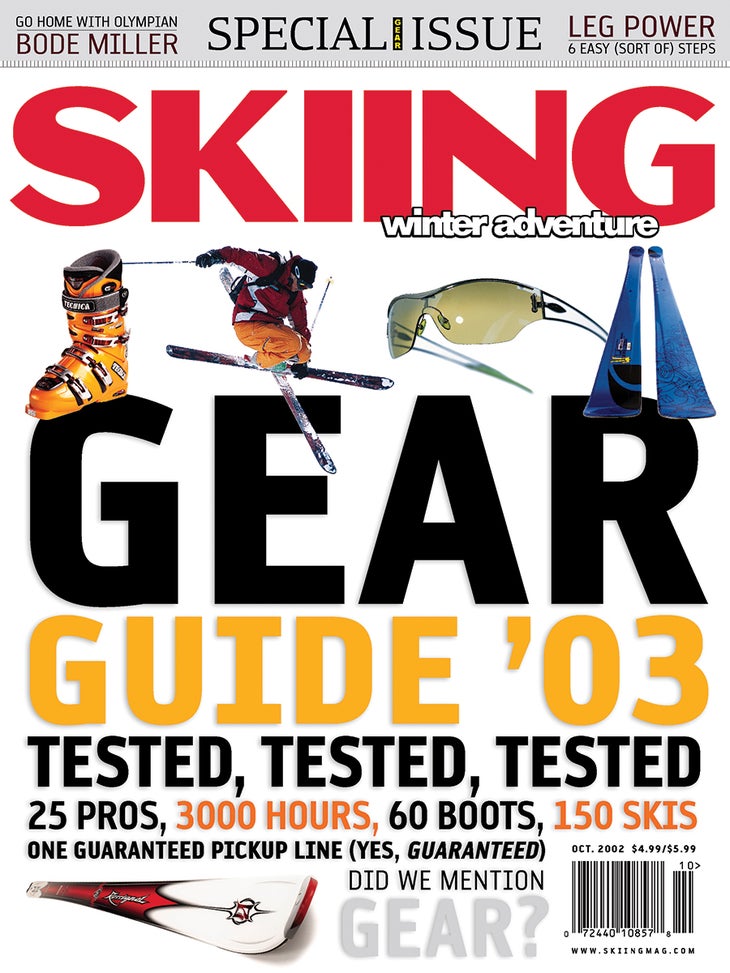 Now, if we only remembered what that one guaranteed pick up line was. Maybe it helped someone go home with Bode.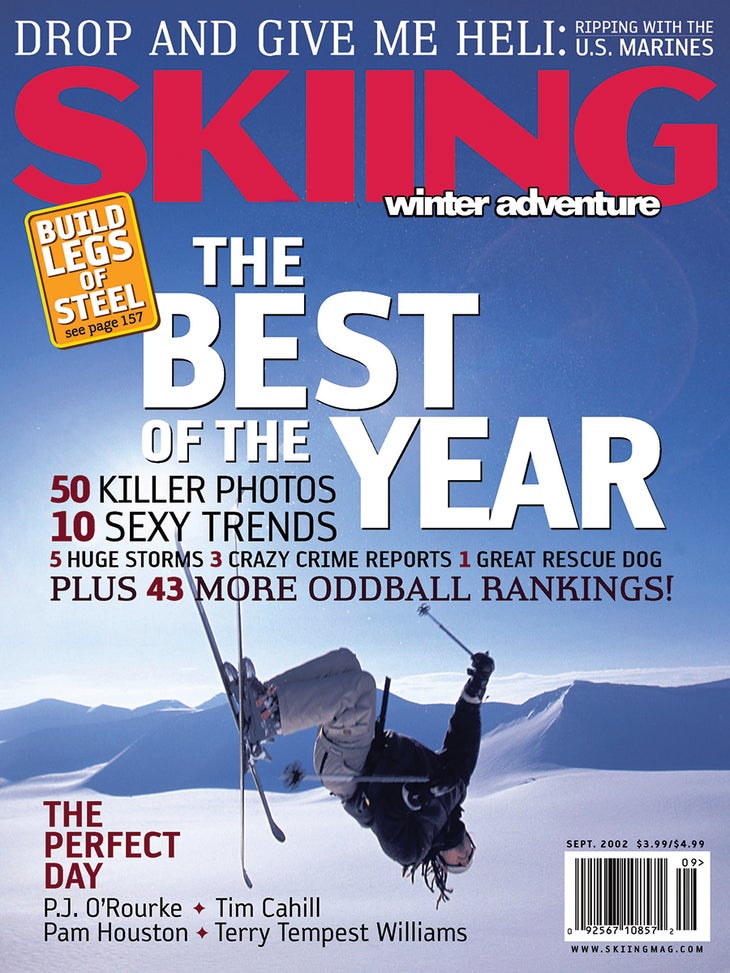 We packed legs of steel, rippin' Marines, and 112 "bests" into the first issue of the 2002 season.