Winter Dew Tour at Breckenridge
The first of the three-stop Winter Dew Tour took place this weekend at Breckenridge, Colorado. We were there to watch athletes throw down during the slopestyle and superpipe finals.
Heading out the door? Read this article on the new Outside+ app available now on iOS devices for members! Download the app.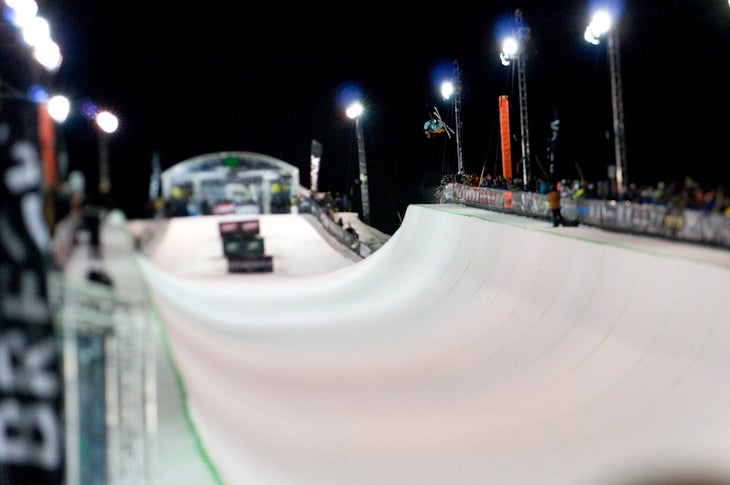 When New Zealander Jossi Wells clicked into his bindings at the top of the superpipe finals at the Breckenridge Dew Tour on Saturday night, he had a lot on his mind. He's recovering from a knee injury and he'd crashed earlier in the day during the slopestyle preliminary round, eliminating any chances of making it to the slopestyle finals held on Sunday….(click to the next slide)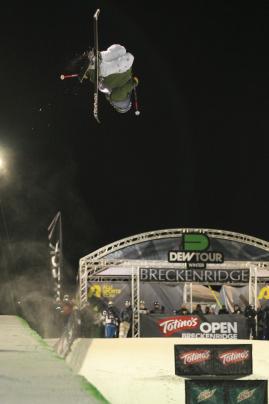 But he put all that aside, focused and visualized his run, and clicked into his Atomic skis (which were freshly tuned, waxed, scraped, and brushed that morning and then hand-delivered to the top of the course for him). And then he boosted out the pipe, throwing down with a 720 tail grab that helped bring him a score of 91.50—the best score after the first run. His dad, a Kiwi ski patroller from Wanaka who rolls his own cigarettes at the top of the course, and his younger brother Byron, who competed in the pipe preliminaries but didn't make the final round, both shouted with joy. So did Jossi…(click to the next slide)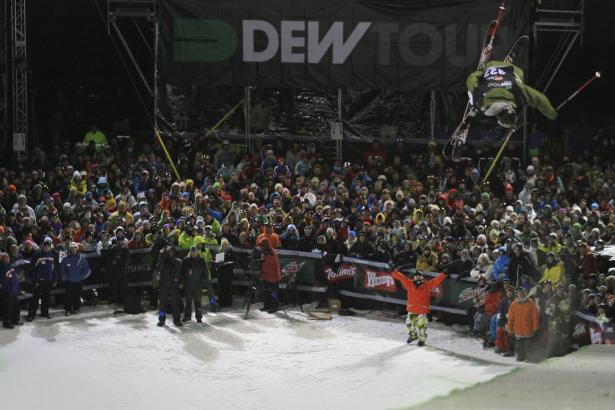 On the second run, however, the competition got stiff. Canadian Mike Riddle, who won the pipe preliminary round the day before, threw a huge double flip and an alley-oop bow and arrow and scored a 93.00, the winning score of the night. "It feels amazing to win. I couldn't be happier," Riddle said later. "I put down the run I wanted to, and I'm just happy I came out on top." (click to the next slide)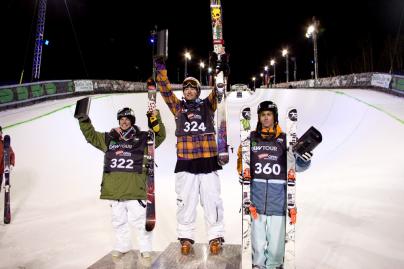 Frenchman Xavier Bertoni rounded out the top three with a 90.75. This was the first time that Riddle, Wells, or Bertoni have finished on the podium in a freeski superpipe competition…(click to the next slide)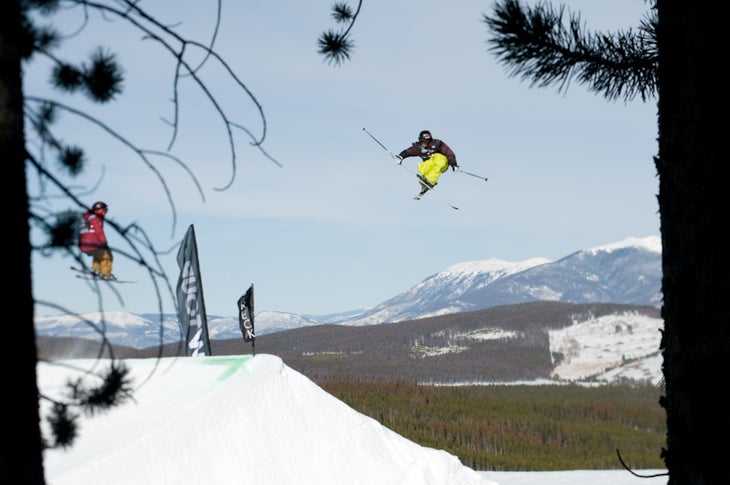 On Sunday, the competition got fierce again during the slopestyle finals. Andreas Hatveit, a 23-year-old from Norway, earned a first-place score of 93.00 with a run that included a double cork 1080 and a switch right 1080. Tom Wallisch of Pittsburgh, Pennsylvania, landed second-place during his second run, with a pretzel on the rail, a rodeo 900, and a misty 5 off the rail to earn a score of 92.38. Following in third was Sammy Carlson of Tigard, Oregon, with a score of 91.13 for his 270 onto the rail and a switch misty 900 poke. "Getting here [to the Winter Dew Tour] and watching the level of riding, I was just aiming to get third," said Hatveit. "But I finally got my run together, and it was definitely the best run I've ever had in my life so I couldn't be happier." (click to the next slide)
Men's Freeski Slopestyle Final Results
1. Andreas Hatveit, Norway, 93.00.  2. Tom Wallisch, Pittsburgh, Pa., 92.38.  3. Sammy Carlson, Tigard, Ore., 91.13.  4. Bobby Brown, Breckenridge, Colo., 89.50.  5. Elias Ambuhl, Switzerland, 89.00.  6. Jf Houle, Canada, 84.00.  7. Philip Casabon, Canada, 81.50.  8. Sean Jordan, Scranton, Pa., 79.50.  9. Alexis Godbout, Canada, 74.00.  10. Oscar Harlaut, Sweden, 66.75.  11. Tj Schiller, Canada, 16.50.  12. Charles Gagnier, Canada, 12.00.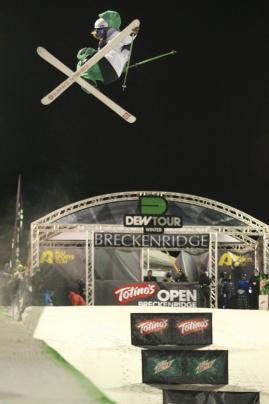 For complete results, photos, videos, and more from the Winter Dew Tour, check out www.allisports.com/tours/winter-dew-tour
Freeski Superpipe Final Results
1. Mike Riddle, Canada, 93.00.  2. Josiah Wells, New Zealand, 91.50.  3. Xavier Bertoni, France, 90.75.  4. Kevin Rolland, France, 87.75.  5. Justin Dorey, Canada, 82.50.  6. Simon Dumont, Bethel, Maine, 81.00.  7. Matt Duhamel, San Francisco, Calif., 76.25.  8. Banks Gilberti, Sun Valley, Idaho, 67.75.  9. Dan Marion, Windham, Maine, 60.25.  10. Matt Margetts, Canada, 50.25.  11. Thomas Krief, France, 46.00.  12. David Wise, Reno, Nev., 14.25.