Legendary Big Mountain Skier Chris Davenport Joins Sweet Protection
Stoke is high all around for Dav's move to the Norwegian goggle and helmet company.
Heading out the door? Read this article on the new Outside+ app available now on iOS devices for members! Download the app.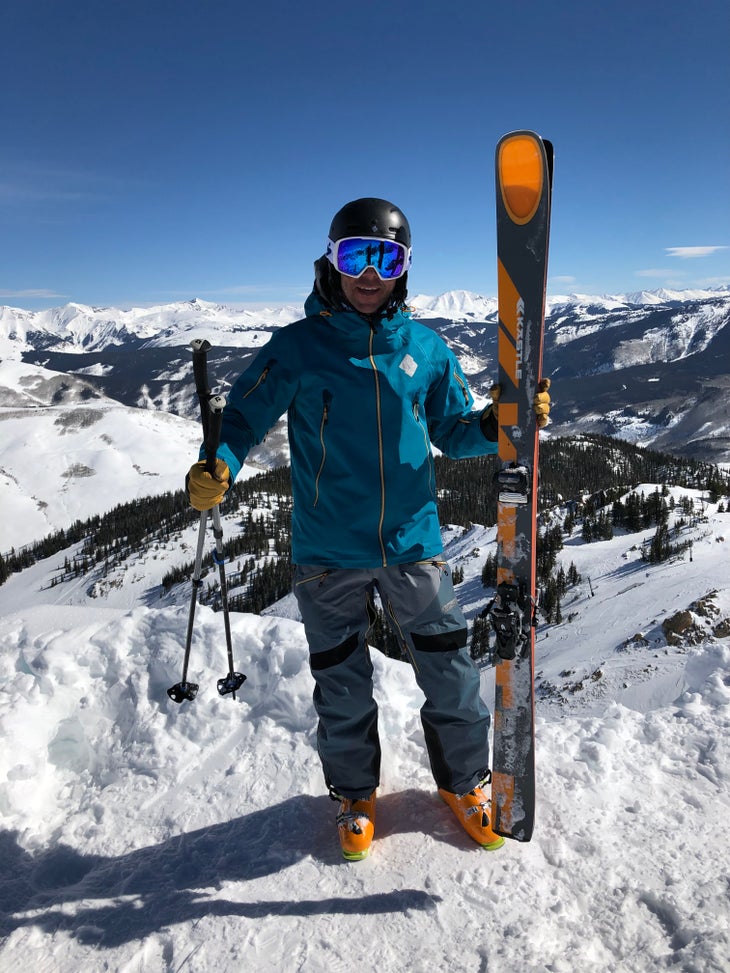 Chris Davenport is one skier who needs no introduction. That's just what happens when you're a two-time world champion, ski all 54 of Colorado's 14ers in one season, summit Everest, and star in 36 Warren Miller and Matchstick Production films. He's also a TV commentator, author, elite coach, and guide, former owner of Kästle Skis, and an all-around winter sports icon. So when he moves to a new helmet and goggle sponsor, it's big news.
We caught up with Dav at Aspen Mountain (A.K.A. Ajax) on an auspicious Colorado-bluebird day in early March to chat about travels, fresh powder, and of course, the world's finest goggles.
SKImag.com: Chris! What's up?
Chris Davenport: It's a perfect snow today! In winter, I ski every day. That's what makes me happy. It's my purpose in life. I love it so much. Here I am sitting on this bench at Ajax looking out over the valley, and it never gets old, this view, no matter how many times you see it.
So you're joining Sweet Protection after a long stint with Smith Optics.
Smith was great. I have so much love for the brand, but a number of things excite me about Sweet Protection. I'm a big fan of Scandinavia, culturally, and Norway, specifically. I've spent plenty of time there traveling and have been around so many ski racers and generally have an affinity for all things Norwegian. I continue to follow World Cup racing as both a spectator and commentator. My Red Bull teammate Aksel Lund Svindal is a Sweet athlete and that's exciting for me.
Being a pro for 25+ years, I've had a lot of exposure to the product, the full gamut from apparel to hardgoods and anything you can name. I've been involved in lots of design processes and through all of that, I've truly grown to love gear. I love tinkering and making it better, and to work with a brand like Sweet and help grow the product side and the business side here in the States… I'm so stoked. Growing Sweet business and its presence in the States is a personal challenge that I look forward to, just like I did with Kästle Skis. My goal is within three to five years, is to make Sweet the helmet and goggle combo to have in ski towns like Aspen.
Let's nerd out for a minute. What have you noticed so far about the Sweet goggle's technical performance?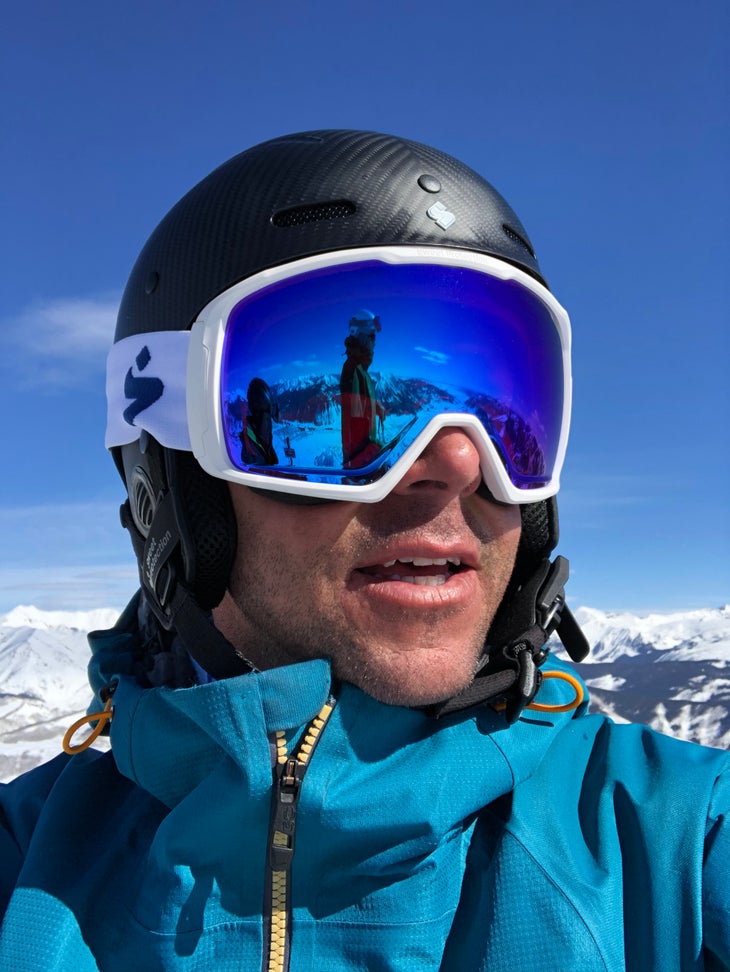 Fit and optics. Goggle fit is obviously very personal much like a boot or piece of apparel. One brand doesn't work for absolutely everybody. But sweet is so spot on. It fits many people really well. You know within seconds on putting it on if it's going to work for you. That first impression is important. and Sweet nails the first impression. 
The optics… I'm here in my Clockworks, and these things are incredible. I'm a lens weenie; I get a single scratch, and I replace the lens. The optics on this are exceptional, and I'm still trying all of the lens options. They are world class, as good or better than anything i've ever tried.
Where have you been spending your winter, and what's next?
Oh, I've had a great winter. I just spent a month in Japan. I coach privately and am seeing a lot of business in that realm. For some people, it's like hiring Kelly Slater to teach you to surf better. This Friday I'm heading to Alaska for a week to coach. I have a fun trip with Aspen friends heading to Bella Coola, B.C. coming up after that. Then Austria and Switzerland. I'm really looking forward to Zermatt. 
Spring will be back home and helping a friend with his quest to ski the 50 Classic Ski Descents from my book. And I'm looking forward to cycling too. I'm a big cyclist; I used to ride competitively. Now I'm 50/50 road and mountain bike, and I'm actually really psyched on the Sweet cycling helmets too. Then the whole month of August, I'll be in Chile. This will be my 19th year in row working at Ski Portillo.
Your passion is so contagious, I'm just sitting here smiling.
[Laughs] You know what? Through all of this, my years racing World Cup, big mountain skiing, and coaching, I have a great connection to the people, and there's a keen interest in what gear i'm using because i'm so passionate about skiing.
I love sharing the stoke of the sport and getting out on the mountains, and it's just a nice release, especially these days, to be out communing with nature in gear that makes it easier and more fun than ever.
Look for more info about Sweet Protection's ski helmets and goggles in SKI Magazine's 2020 Gear Guide. Now would be a great time to SUBSCRIBE to make sure you don't miss a single issue.