Christina Lusti Joins the Black Crows Flock
Beacon, shovel, probe, lip chap, and now a shiny pair of Black Crows.
Heading out the door? Read this article on the new Outside+ app available now on iOS devices for members! Download the app.
Christina Lustenberger is one of those professional skiers that all lady—and dude—skiers have a girl-crush on. Once a World Cup racer turned backcountry guide and big mountain charger, she doesn't just find her way down steep backcountry lines, she absolutly annihilates them, making it look easier than a slalom course at Killington (which isn't all that easy).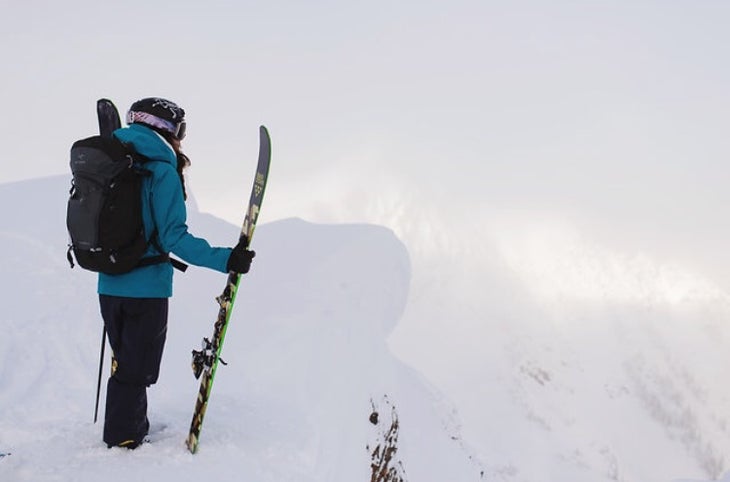 We can only imagine that ski companies are fighting over having this lady on their skis, and Black Crows has outsmarted them all. "It is fantastic to have Lusti join the flock. Her racing background and alpine experience have create a very unique blend that we don't often get to see and we are excited to watch her fly," stated Tristan Droppert, the North America marketing director of Black Crows.
I had the chance to catch up with Christina as she was throwing on her ski boots and talk about her new collaboration with Black Crows and what's ahead for her this season.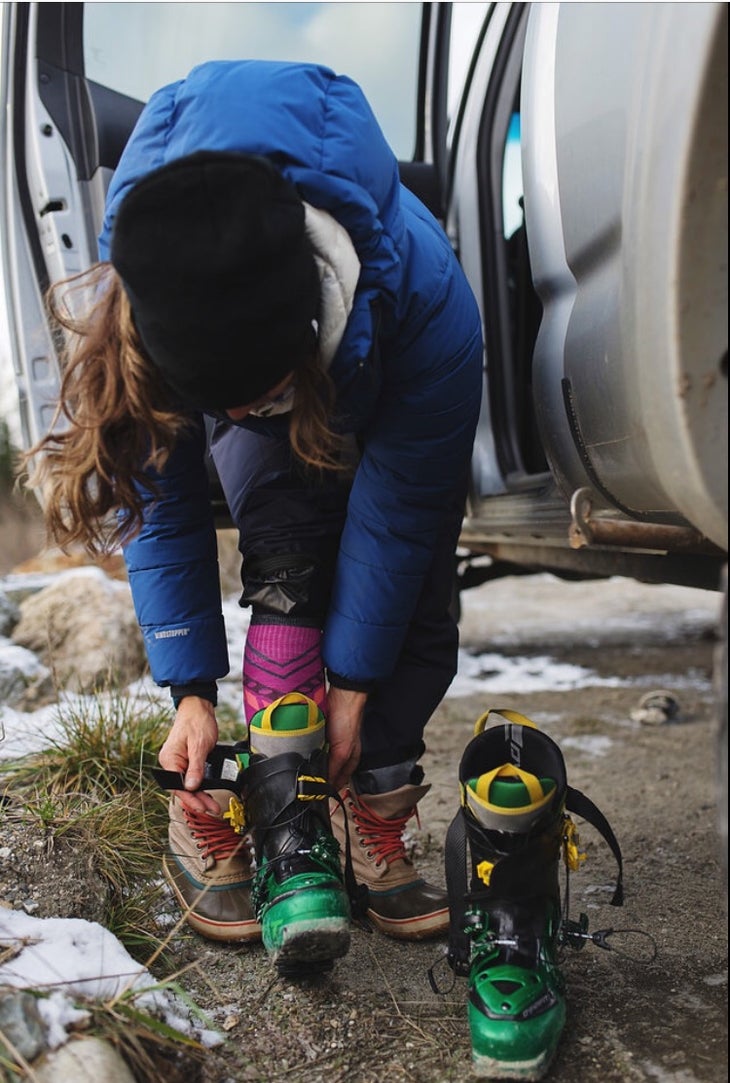 Monica Purington: Skiing did this piece with you last fall, but it looks like your kit will be changing a bit. Can you share with us what your everyday kit will be this year?
Christina Lustenberger: My kit is constantly changing, depending on if I'm guiding or touring off the hill. Alpine objective, weather, and conditions have a huge part in what I take. I always have the basics: shovel, beacon, probe, first-aid, radio, tarp–my glacier kit this year has gotten rad as well. I'm partnered up with Petzl and very excited to be using their new ski mountaineering line. Lightweight harness, crampons, ice axe, and the rad rope kit is such a nice tool to have as well as super lightweight. Clothing-wise I have been wearing some new Arc'teryx pants called the Shashka Bib. The actual ski typically depends on weather and my ski objective, but the Black Crows' Corvus Freebird will be my go-to set up with some dynafit speed radical bindings.
MP: What is one item, other than beacon-shovel-probe, that you can't live without in the backcountry?
CL: Lip chap, always in my left leg pocket.
MP: Lusti or Lustenberger?
CL: Lusti is a shortened nickname of Lustenberger. The nickname has been passed down from my dad and my ski coaches called me Little Lusti growing up. I always introduce myself as Christina, but I'm sure some of my friends never call me that.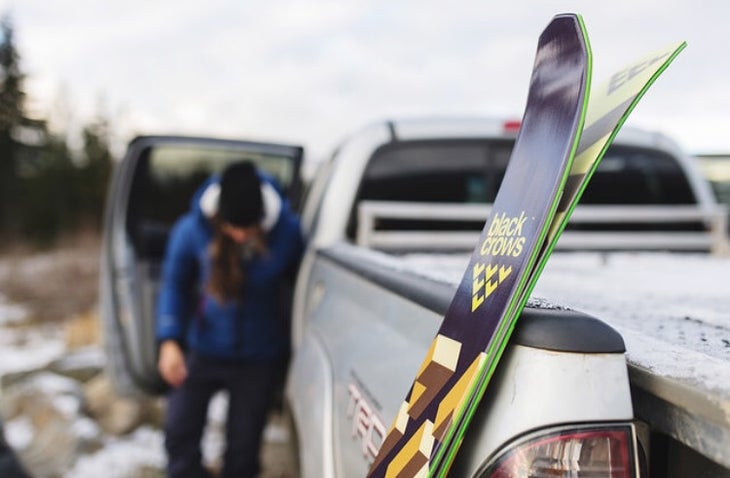 MP: Favorite "secret" saying that is hidden on the Black Crows hardgoods?
CL: What?! I didn't know about this… can't wait to check it out.
MP: What trip or objective are you most excited for this season–unless of course it is a secret, shhhh.
CL: Giulia Monego and I are putting together a trip in the spring. It's still being planned so keeping it hushhh hushhh. I'm very excited though and can't wait to ski with her!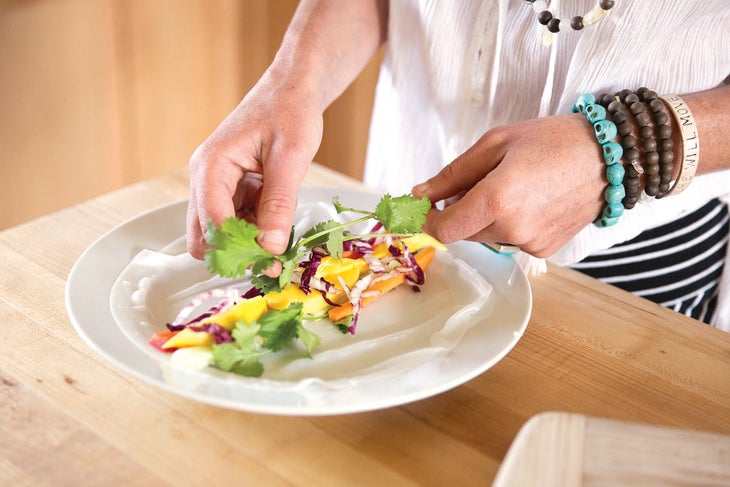 MP: You use to race World Cup–how did you transition to the mountaineering/guiding arena and what brought you that direction?
CL: After a while ski racing can feel like you're stuck in a hamster wheel. And when I raced I always had a love for freeskiing and being in the mountains. I wanted to be a ski guide for a long time. Once I dropped out of alpine racing I dove head first into that path and really found that spending time in the backcountry was where I wanted to be, I think coming from a high level of the sport I naturally wanted to ski fast, steep lines–this passion pushed me into skiing bigger lines and exploring the alpine. The guides training has only helped with making decisions and becoming a better team player because knowledge goes a long way in the backcountry—the mountains are a humbling place. Finding mentorship and education is so important as well and something that continues for me.
MP: What does being part of "the flock" mean to you?
CL: When I asked my friend and now fellow Black Crows athlete, Minna, what it was like to ski on Black Crows' flock she said, "It's like family." I feel extremely lucky to join the crew. I think there is so much passion and hard work in this company–two things I strongly believe in. It is going to be a really fun collaboration and I'm very excited to join their flock.