Michelle Parker launches Originate
The Red Bull athlete is coming off the best season of her career (so far).
Heading out the door? Read this article on the new Outside+ app available now on iOS devices for members! Download the app.
Michelle Parker has been through a number of highs and lows during her pro skiing career. After dealing with at least one critical season-ending injury, she has come back strong and is now skiing better than ever before.
With this in mind, she worked with Red Bull Media House and Reel Water Productions over the past season to create a web series called Originate. The series will explore her storied past and development as a professional skier, and then go in-deep with her in Japan, British Columbia, and Alaska to show just how hard she works in the field.
"I love the classic ski move format," Parker told SKImag.com. "But I also love seeing more personality development," which is exactly what Originate aims to show. She has a stand-out role in this year's Matchstick Productions movie, All In, but is excited to dig deeper into that role in an episode of Originate. In particular, viewers can expect go behind-the-scenes for the climactic AK trip in All In with fellow professional skiers Angel Collinson and Elyse Saugstad.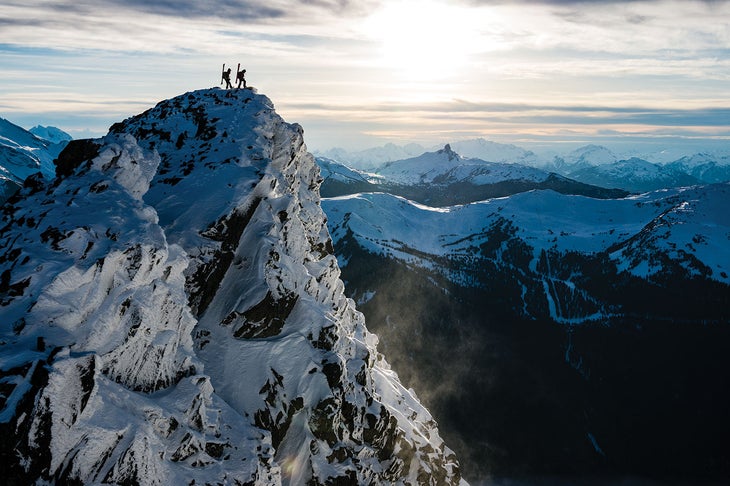 "We bread down a [ski] line in Alaska and all that goes into it," Parker says about the AK episode of Originate. She also notes that there is a lot of planning and mental prep that goes into a ski movie-worthy line that might take less than thirty seconds to descend successfully.
Watch ski movie trailers: The Reel Deal 2018
Other highlights to look forward to in Originate include a trip to the oldest ski area in Japan, Seki Onsen; sled skiing in Pemberton, British Columbia; and a trip deep into the Selkirk Mountains of the Canadian Rockies. Each episode will have its own stand-alone storyline and will feature appearances from fellow pro skiers Mark Abma, Cody Townsend, Elyse Saugstad, Angel Collinson, plus some key local flavor from each location featured.
"It was great to pour my heart and soul into the project and create a cool storyline to follow along with my season," Parker says. Based on the visuals so far, each episode will be phenomenal.
Can't wait for each week's release? You can binge-watch each episode using the RedBull TV app.