The Best Cities for Skiers to Live
The reality is, most of us can't and don't live in the idyllic (and exclusive) enclaves at the base of a ski area in the Mountain West
Heading out the door? Read this article on the new Outside+ app available now on iOS devices for members! Download the app.
Let's be clear from the outset: The 2,000 or so words you read below will not provide a roadmap to ski heaven. This isn't another ranking of the best ski towns; it's a collection of the best ski cities. We did this on purpose because the reality is, most of us can't and don't live in the idyllic (and exclusive) enclaves at the base of a ski area in the Mountain West. Still, some of the entries here are home to world-class resorts. But not all of them. 
(Related reading: Covid-19 accelerated the housing crisis in ski towns, and now it's shutting down economies and displacing longtime locals.)
We considered a number of factors in what makes a city one of the best for skiers. Ski accessibility was just one factor in our (extremely unscientific) calculation, as were public transit, job opportunities, diversity, and cost of living. That's why you'll see a place like Chicago included right alongside Reno. (No offense, Chicagoans, but your city's not exactly sitting on the Alps. It is, however, within a 2-hour drive to a handful of ski areas where lift tickets cost far less than $200 a day.)
Because as great as the apres-ski lifestyle is, we can't all live in Aspen and be ski bums. The goal, then, is to find a place where you can both build a career, find affordable housing, and nab first chair on the weekends. Big bonus points if the region can offer diversity in income, race, ethnicity, and language. Skiing needs to embrace all of these differences in order to survive. Hopefully, this list helps shine a light on a few potential landing pads for skiers to live, work, and play. We've listed them here in order of increasing household income.
Chicago, Illinois
✅ O'Hare International Airport
✅ Diversity
❌ Flat state
❌ Surrounded by ski areas
You picture Chicago, and you might imagine the Sears Tower, deep-dish pizza, maybe even "Da Bears" guys. You probably don't think of skiing. That's understandable—Illinois is, after all, the second-flattest state in the U.S. (right behind Florida). But the Windy City actually has a great ski scene, in large part thanks to O'Hare International, the country's best-connected airport. Whether it's Montana, Vermont, or Colorado, you're looking at a short flight from O'Hare. "It's a lot of non-stop flights here, compared to other places," said Bob Olson, owner of Viking Ski Shop, which has locations in Chicago and nearby Barrington. "Chicago's best feature is it's the easiest city in the U.S. to get out of."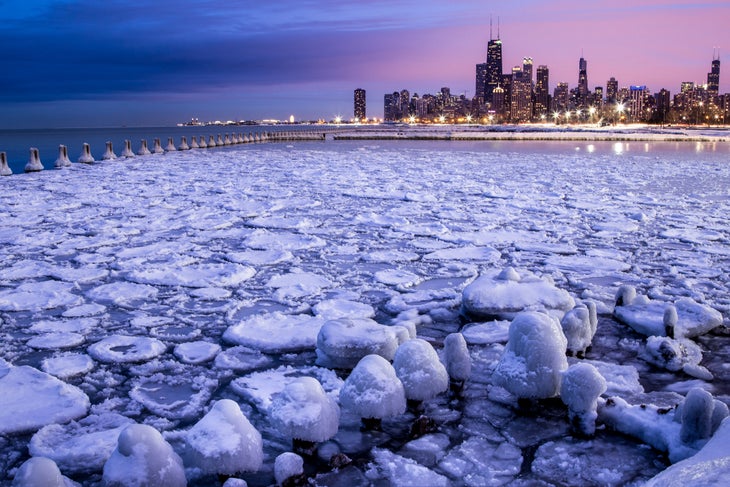 That said, you don't have to hop on a plane to get on the snow. Alpine Valley, Chestnut, Wilmot, and Cascade are all within a reasonable driving distance from the city. And given that neighboring Wisconsin and Michigan have the second and third most ski resorts of any state, it's not like you're in danger of running out of new runs.
As far as the city itself goes, Chicago ranks in the top ten, per WalletHub, for diversity, entertainment, and outdoor activities. It's also, according to Nerdwallet, the 25th most expensive city in the U.S. A bonus: Transit passes in Chicago cost about $100 per month, which is cheaper than other major cities (ahem, New York).
Reno, Nevada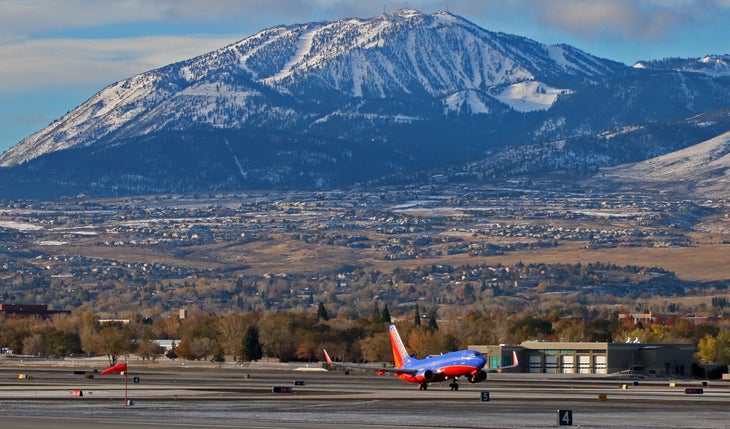 ✅ Six major resorts nearby
✅ Strong economy
❌ No bros
The inclusion of the Reno was kind of a no-brainer thanks in large part to Lake Tahoe, which is home to six world-class resorts and lies about 45 minutes from the city, and is accessible by shuttle service from the airport. There are other local spots too, such as Donner Pass Ranch and Mt. Rose. "You have more variety when you're in Reno versus being based in just one town in Tahoe itself," said Luke Jacobson, CEO of Reno-based Moment Skis. Another bonus to Reno, according to Jacobson: Traffic is quite easy compared to most of the other major ski hubs. "It's not like Denver's I-70 hell drive," he said.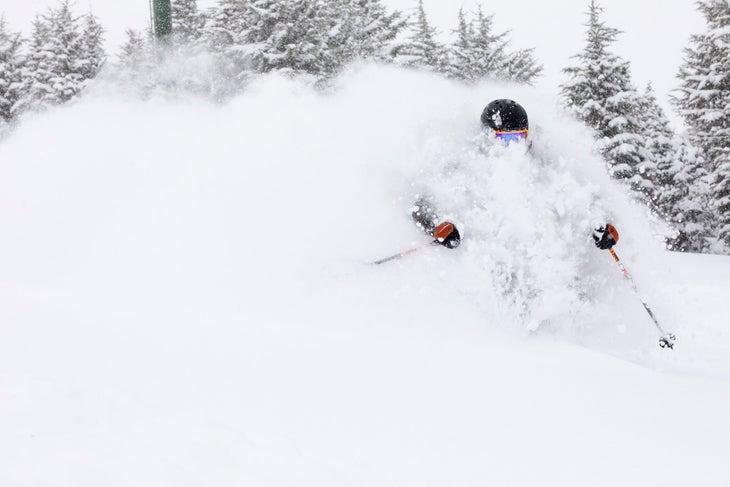 To many, Reno is still synonymous with gambling and prostitution, said Jacobson (even though the latter is actually banned in Washoe County). "Reno gets this weird reputation," says Jacobson. "There's been a grungy depiction of the city in the media over the years. But it's not really like that, to that. It's a very clean, nice city." It's also a city with a strong economy, thanks in large part to service centers and mega-facilities set up by the likes of Patagonia, Apple, Tesla, and Google. "A lot of people come to Nevada for tax purposes, because it's a short drive from the Bay Area," Jacobson said. Little wonder, then, that the Biggest Little City in the World ranked fourth in the Milken Institute's 2020 list of Best-Performing Cities.
Salt Lake City, Utah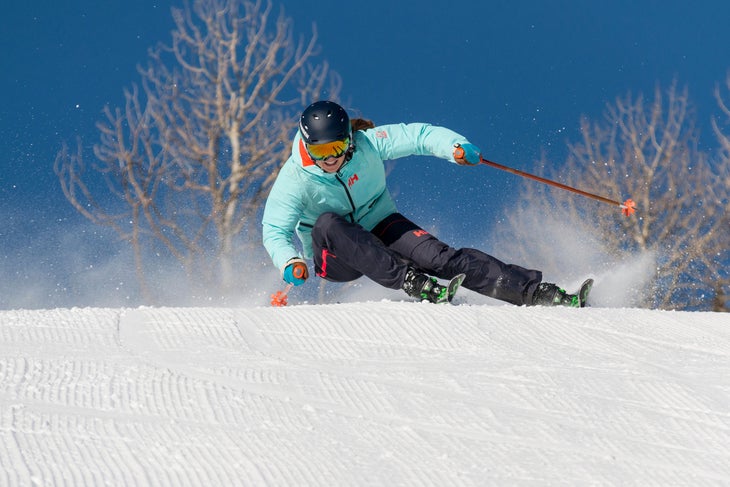 ✅ Hottest job market in the U.S.
✅ Greatest snow on earth. Yeah, we said it.
❌ Liquor stores are closed on Sunday
❌ Air pollution
When Dash Longe moved from Lake Tahoe to Salt Lake City, he was immediately smitten, with both the city and the snow. "In Tahoe, where I grew up, the snow would get hot pretty quickly and would get manky as the sun came out," said Longe, the pro skier-turned-realtor. "Here you can still find powder like multiple days after a storm in the backcountry." For those not quite as adventurous as Longe, there are plenty of excellent resorts near Salt Lake City: Snowbird, Deer Valley, Park City, and Alta are all less than an hour away. "I've traveled all over the world. And there are not that many cities that are this close to skiing," Longe said.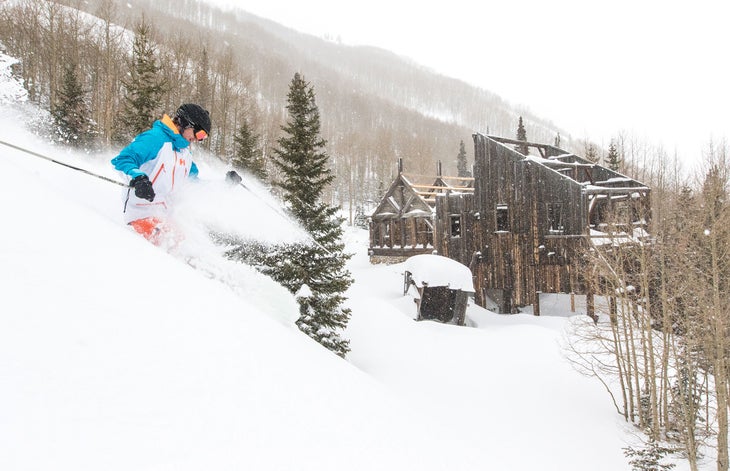 There's more than just good skiing though: Earlier this year, SLC was rated the hottest job market in the U.S. by the Wall Street Journal, thanks in part to a budding tech sector and a low cost of living. Add in  a great arts and food scene in neighborhoods like The Avenues and the Sugar House District—plus a Utah Jazz team that's actually…very good?—and it's not hard to see why Utah is the fastest growing state in the country. "This place was a little bit of a secret," Longe said, "but I think the secret's out at this point."
New York City, New York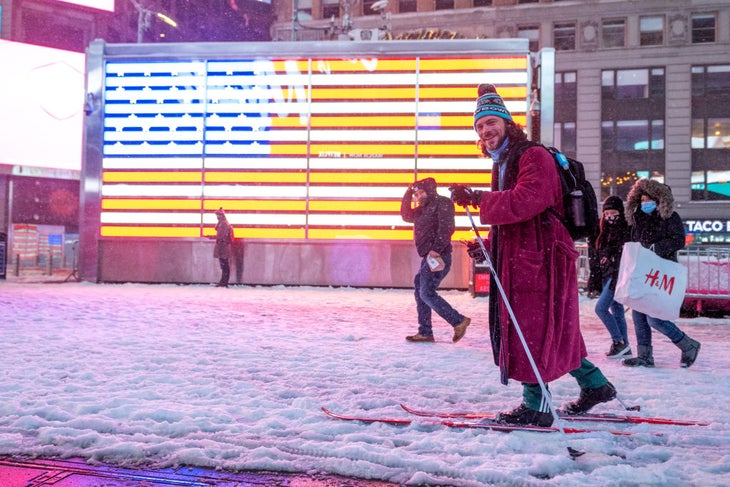 ✅ Most ski resorts of any state
✅ Three major airports
❌ Driving in/out of the city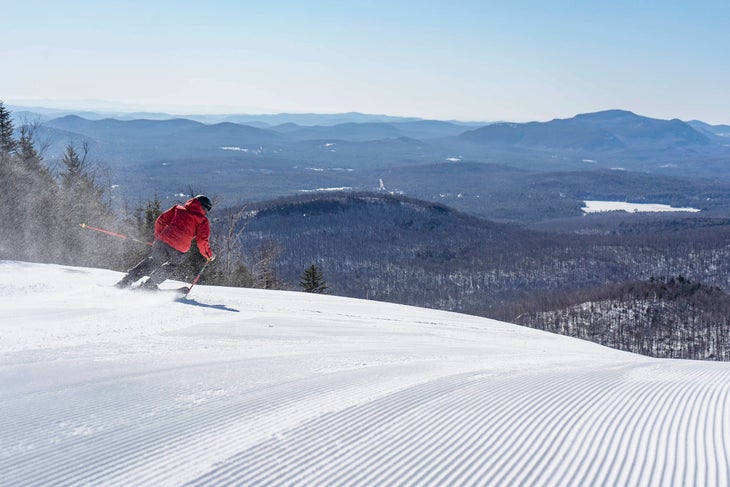 You already know New York as the city of $1 pizza slices, rat-infested subway stations, and near-nude buskers. But were you aware it's also not too far from some pretty good skiing? Hunter, Windham, Mountain Creek, and Gore are all only a couple of hours' drive away. And there's plenty more: New York has the most resorts of any state in the U.S., and Big Snow—located at the new American Dream Mall a half-hour from Manhattan—is the country's only indoor ski slope (i.e. year-round). There are also three major airports in NYC, which means you can always catch a flight—albeit a longer one—out West. "It is easy for us to ski throughout the United States," said Maxine Spence, president of Sno-burners club and a member of the National Brotherhood of Skiers. "A lot of the ski trips we do are to Lake Tahoe." 
Everything else about New York kind of speaks for itself, but in case you've been living under a rock, a quick primer: It's got the best public transit, the biggest economy, the most people, and scores as the third-most diverse city in the country. It's also known as the capital of finance, media, the arts, and fashion. It is also apparently home to the world's best cup of coffee.
Los Angeles, California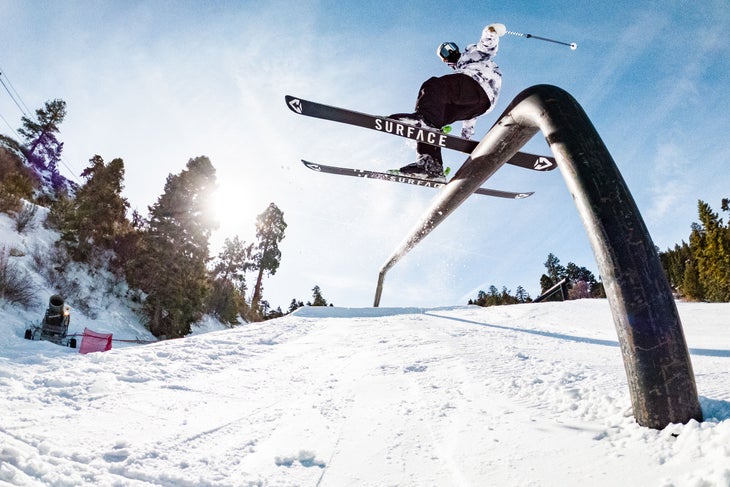 ✅ Ski and surf in the same day
✅ Tom Hanks lives here
❌ High cost of living
❌ No public transportation
Southern California is well-known in the ski world for offering what's colloquially as the "twofer"—that is, the ability to surf in the morning and ski in the afternoon. "L.A. is kind of unique in that way," said Bruce Lee, president of the Manhattan Beach-based Beach Cities Ski Club. But the twofer is more for the bucket list than anything else, though he admit "it takes a little bit [of effort] to do that."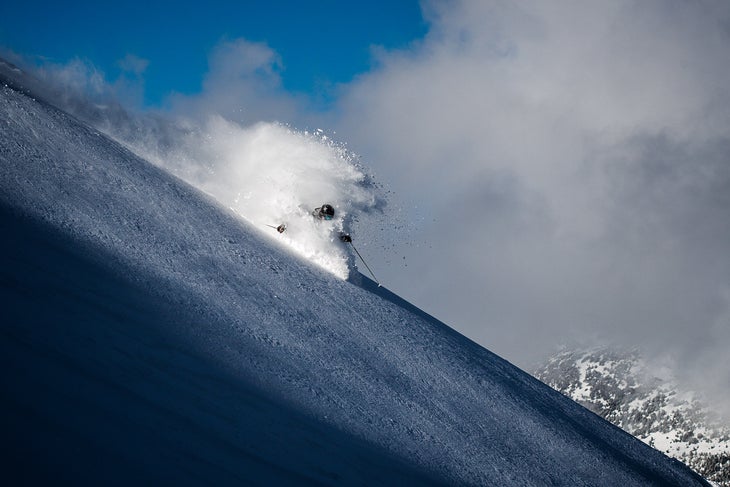 Despite its beaches and sunshine, there's quite a vibrant ski culture in L.A., and it's largely based around Mammoth Mountain, which is about a roughly five-and-a-half-hour drive from the city. "The primary destination for Southern California is Mammoth," Lee said, "If you took any skier from Southern California, it's very likely that person will ski at Mammoth." But let's not ignore the local spots either: Big Bear and Mountain High are both under three hours by car. L.A. also has LAX, the much-maligned but conveniently located airport that can get you places like Colorado, Washington, and Utah in just a few hours. "You can get to Salt Lake City within two hours," Lee said.
Now, if you're looking for great entertainment, affordable outdoor activities (surfing is free, mostly), and diversity, L.A. has got you covered. If you care about affordability and public transportation, maybe not the place for you.
Denver, Colorado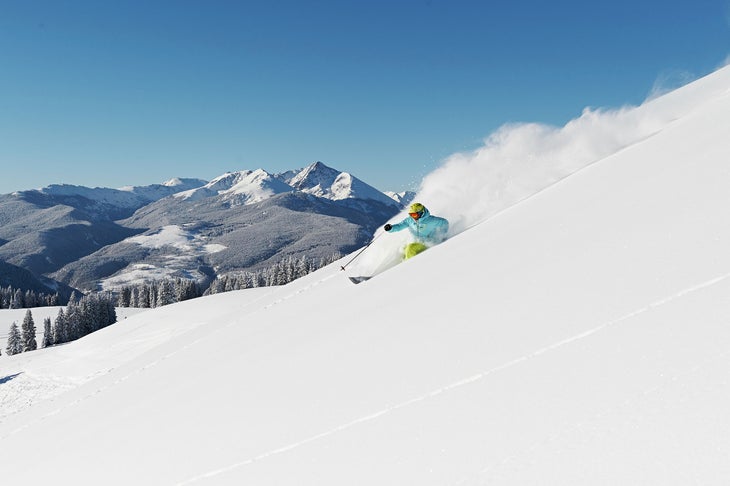 ✅ 10 resorts within 2 hours
✅ Legal bud, Jah bless
❌ I-70 weekend traffic
Denver may seem like too obvious a choice, but let's not overthink this: The Mile High City is known as an outdoor person's mecca for a reason, with Breckenridge, Keystone, Copper, A-Basin, Vail, and Beaver Creek all under a two-hour drive away. (For a closer trek, there's also Echo Mountain, which is still better than most resorts on the East Coast.) "You can hit 10 different ski resorts in a week and not even have gone to all of the different runs that are at those resorts because they are so plentiful," said Quincy Shannon, president of Ski Noir and member of the National Brotherhood of Skiers. "One thing I hear from others who have skied on the East Coast is just how long our runs are."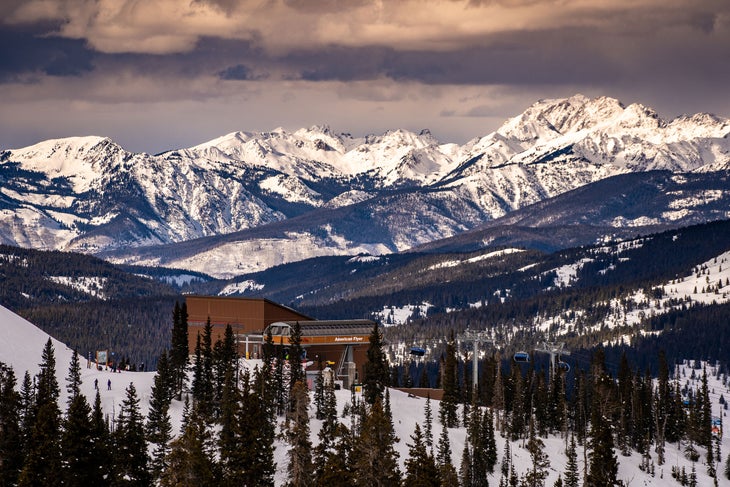 The city, meanwhile, continues to grow at a rapid (perhaps alarming) rate. That's no big surprise, given that Denver consistently places in the top 15 places to live by US News and World Report. Sure, the city has a so-so public transit system, and yes, the cost of living continues to trend upward, but good luck finding a more liberal, ski-obsessed major city (and one that offers hot springs, spicy green chile, and an ungodly number of breweries). 
Plus, Denver's been at the forefront of the "green rush," with weed-related commerce maintaining its foothold in the state since residents voted in 2012 to legalize recreational marijuana. "It's a different version of our Mile High," said Shannon.
Portland, Oregon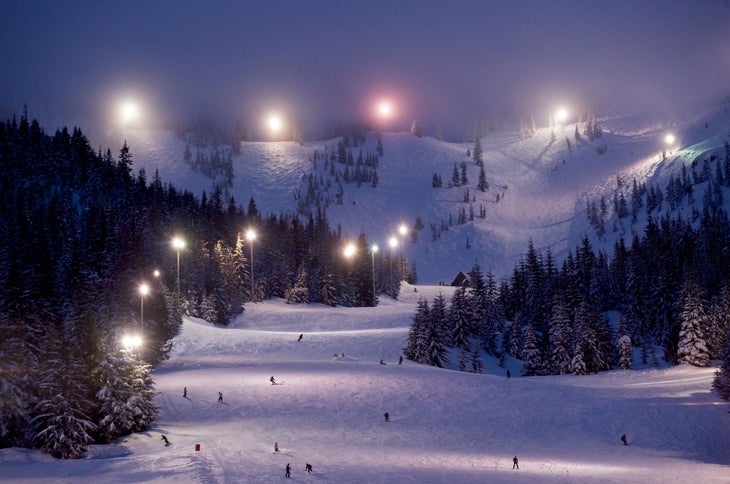 Median HH income: $71,005
Where to stay:

Jupiter Hotel

,

McMenamins Kennedy School

Where to ski:

Mt. Hood Meadows

,

Mt. Hood Skibowl

,

Timberline Lodge & Ski Area

Who to link up with:

Northwest Ski Club Council

represents

25 ski and snowboard clubs across Oregon, Washington, and Hawaii. The council holds monthly meetings—many of which feature guest speakers on topics like travel, community service, and ski safety. Participation in the council also gets you membership in the Far West Ski Association, a sibling guild that offers discounts on lodging, rentals, and ski gear.
✅ Yearound skiing on Mt. Hood (yes, even in July)
✅ Breweries on breweries on breweries
❌ Lacks diversity
Portland is second only to Honolulu in Wallethub's ranking of best cities for an active lifestyle. For that, the city has Mt. Hood to thank. Just 90 minutes from Portland, Mt. Hood is home to three resorts: Mt. Hood Meadows, Mt. Hood Skibowl, and Timberline Lodge & Ski Area. (The latter of the three is open nearly year-round.) "There is a rich culture of snowboarders and skiers in Portland," said pro skier and Season Eqpt. founder Eric Pollard. "You can really design your life around riding and live in the city."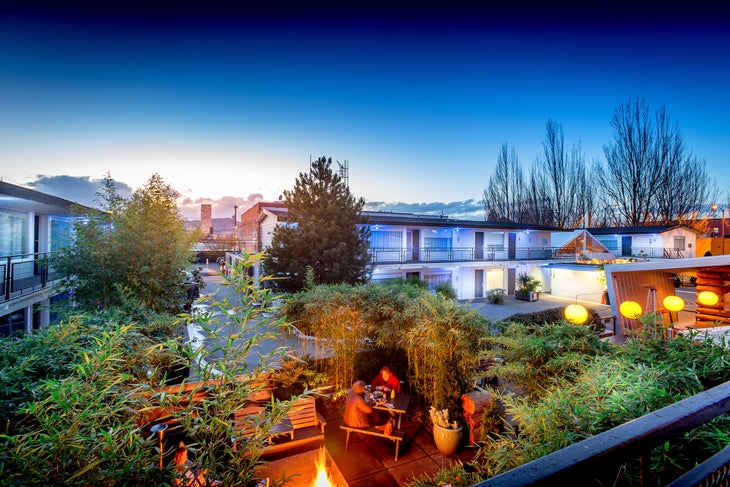 There are other resorts within driving distance, such as Mount Bachelor and, for any cross-country enthusiasts, Teacup Lake (where a pass is somehow just $10). Pollard had a couple of other local spots in mind too but, like any good local, he kept mum on their whereabouts. "There are some low-key mountains to be discovered, but I'm not going to name them," he said with a laugh.
As for some non-skiing highlights that make Portland livable, they've got high marks for things like public transit, entertainment, breweries per capita, and cost of living. (In the interest of transparency, got a very low diversity rating, as Portland has been labeled the "whitest city in America.")  
Boston, Massachusettes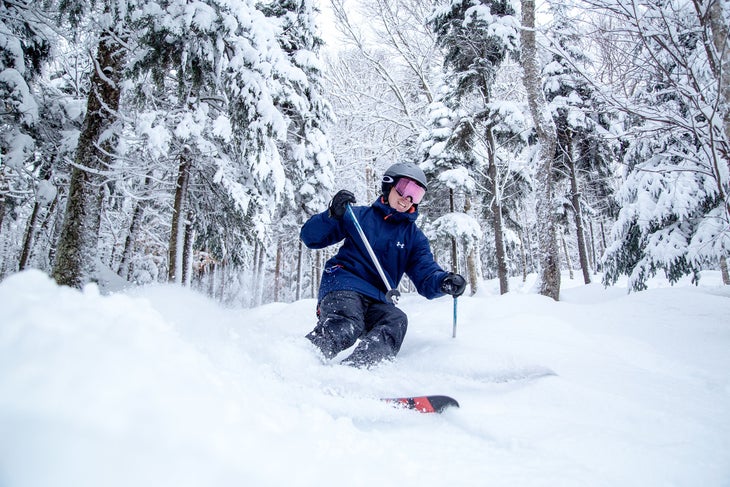 ✅ Great school systems and public transport
✅ The Red Sox
❌ The Red Sox
❌ There's a reason they call it the "Ice Coast"
As is the case with universities and mob movies, when it comes to skiing Boston offers as much in quantity as it does in quality. With dozens of resorts within a decent driving radius, Beantown has got enough to keep even the most diehard plankers satisfied. As such, it's developed a strong community of skiers, says Berkowitz, brand director for The Ski Monster shop in Boston.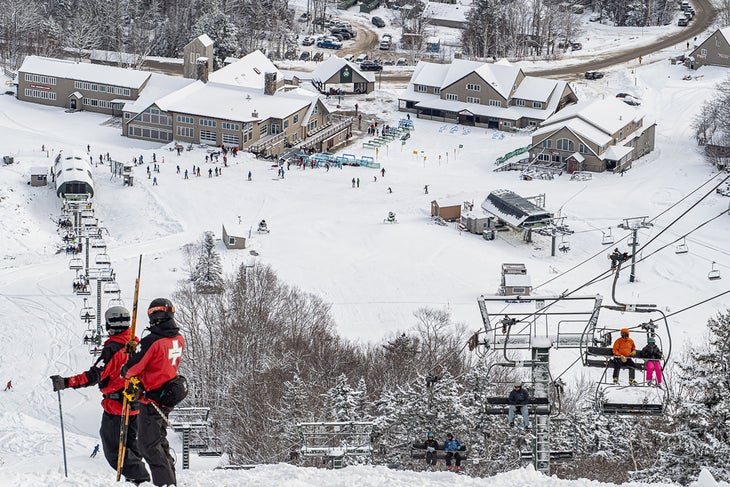 "People obviously love the city, but when it comes to recreation, they also like to get to the mountains," he said. "It's part of the culture in the city for sure."
While Massachusetts does have its own resorts, Berkowitz, says the city's skiers tend to be willing to go a bit further for better snow. "A lot of our customers are traveling to Vermont, New Hampshire, Maine," he said. "Routes 93 and 95 both shoot straight up from Boston, right into the mountains." Some driveable highlights, according to Berkowitz, include Loon, Waterville Valley, Cannon, and Mount Snow. 
Other cool things about Boston: Per Wallethub's rankings, it has the second-best public transit system in the country, and—to the shock of no one—Massachusetts has the best school system. It's also got the Freedom Trail, the Museum of Fine Arts, the JFK Presidential Library, and Fenway Park (though, depending on your view of the Red Sox, Fenway might be a place to avoid).