These 6 Gems From Warren Miller Remind Us What Skiing is All About
To reconnect with Warren's signature blend of sarcasm and nostalgia is a joy; to discover it for the first time is revelatory.
Photo: Original Illustration by Warren Miller
Heading out the door? Read this article on the new Outside+ app available now on iOS devices for members! Download the app.
Warren Miller wrote columns for SKI from 2001 through 2011, sharing his dry wit, heavy sarcasm, and occasional doses of syrupy nostalgia with the magazine's readers, nurturing a relationship that crossed over from print pages to the big screen and back again. 
Warren's perspective on the ski industry was one-of-a-kind, matched only by his storytelling ability. To rediscover his columns is pure joy; to read them for the first time is revelatory and a must for anyone who calls him or herself a skier. Here we collect six of our favorite Warren musings. We hope you enjoy them as much as we do.
Warren Miller's full columns are available to Active Pass members, as is a full archive of his films—that's some 47 full-length movies. If you're not an Outside+ member, no there's no time like the present to keep the ski-season stoke alive. See for yourself: Watch Your Favorite Warren Miller Movies Right Here.
Join Outside+, the Best Club in Skiing
6. My Father Hates You
Warren shares a chairlift with a young man who became a ski patroller after being raised on Warren Miller films, much to his factory-owner father's dismay.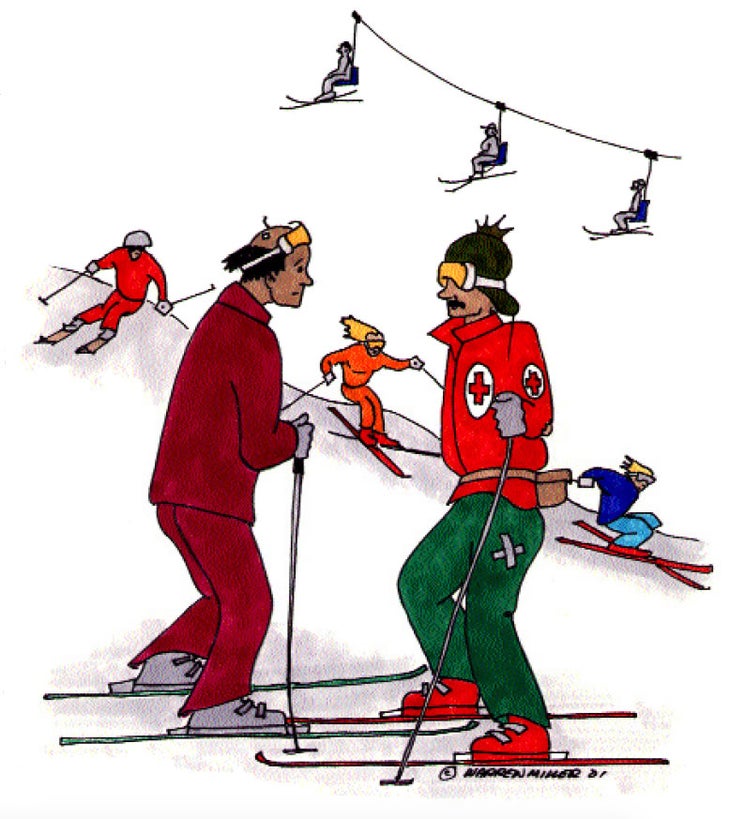 "'That same day I took my dad to lunch and said, 'Pop, I can't do it. I'm going out to Colorado, and I'll be a ski patrolman for a year or two. I can work construction during the summer, because I just don't want to spend my life running a factory in Detroit. I'm sorry.'"

"He knew arguing was useless, and with a tear in his eye, my dad said, 'If only I hadn't taken you to so many Warren Miller films, then maybe I could be moving out to Colorado instead of you. I really hate that Warren Miller.'"
Read the full story here: My Father Hates You
5. The Buzzwords of Skiing
Warren ruminates on modern-day ski lingo.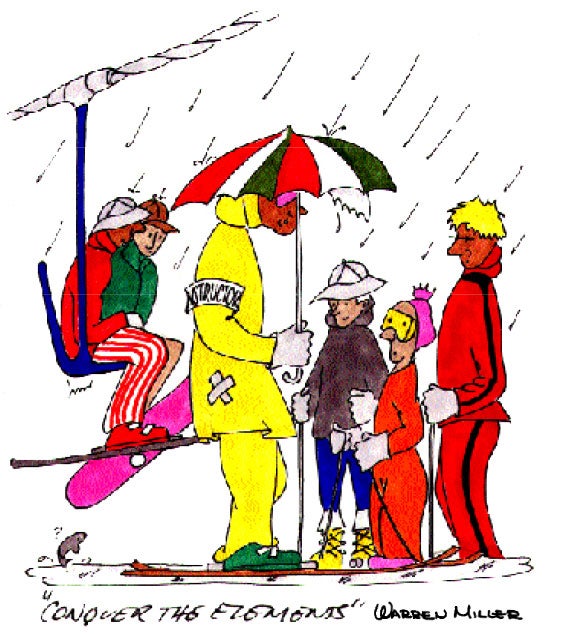 "Snow Report: An ambiguous hypothesis of potential snow conditions by the assistant marketing director who has a Masters in Creative Writing and is looking for a better-paying job."
Read the full story here: The Buzzwords of Skiing
4. The Gift of Skiing
Warren shares his thoughts on the real meaning of Christmas.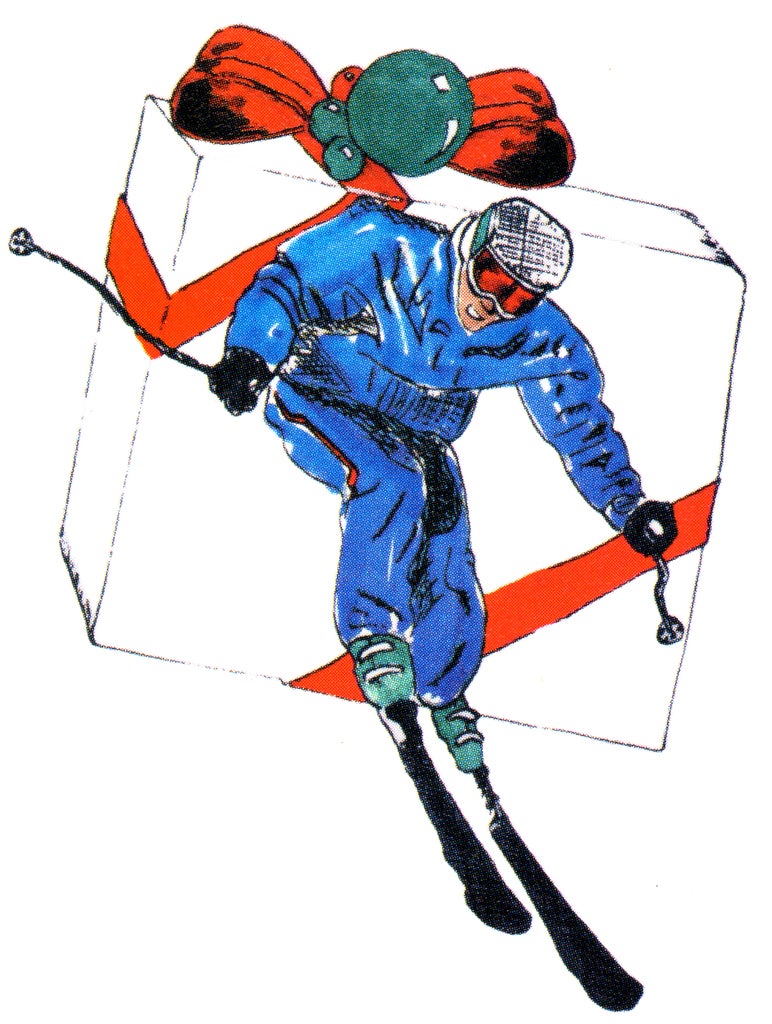 "Materialism is creeping into people at much too young an age. Does it come from the parents' attitude that their condo is bigger than yours? There used to be a saying about "Keeping up with the Joneses." Why not just be one of the Joneses? Then if anyone wants to try to keep up with you, let it be when you're carving first tracks on a powder morning."
Read the full story here: The Gift of Skiing
3. How to Get in Ski Shape
Warren muses about ski fitness and shares his very best advice on getting in shape for the season.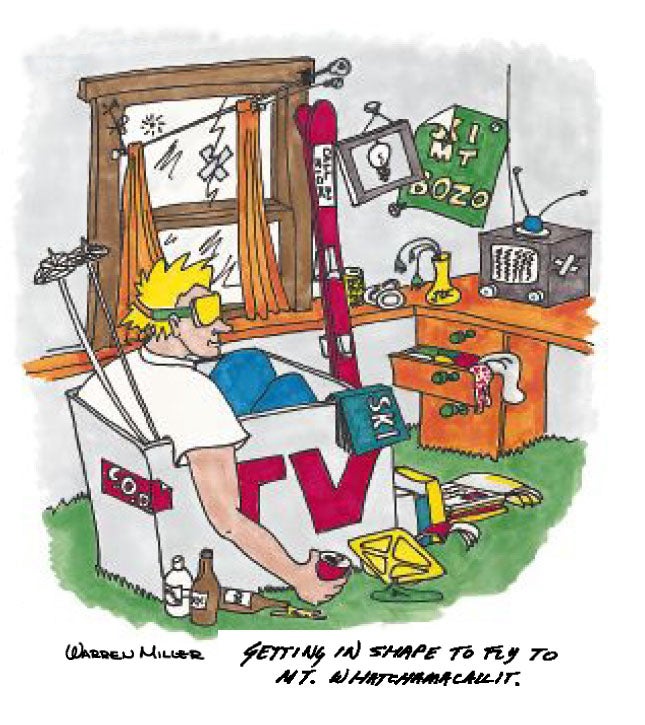 "I have skied for most of my life, and I recall doing a push up once a few years ago, but I got carpet lint on my T-shirt, so I gave it up. I even bought some vitamins once, and their curative powers are still stored in a bottle somewhere in the garage with some other souvenirs of my occasional health binges."
Read the full story here: How to Get in Ski Shape
2. Ski Anxiety
Twenty-two things that induce anxiety in the greater ski-universe, as expressed by Warren himself.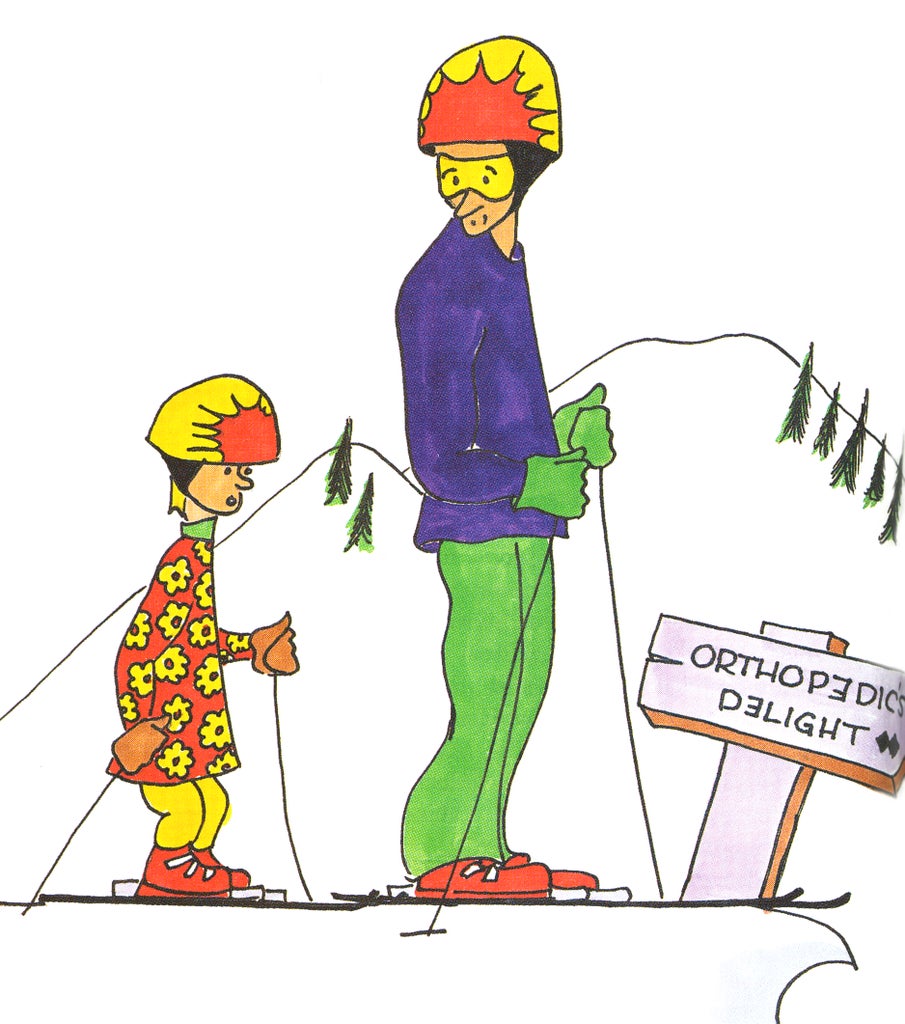 "No. 14: You try to remember on a powder morning whether you said you would meet your wife at chair 10 at 11 or chair 11 at 10."
Read the full story here: Ski Anxiety
1. Don't Keep Score
Warren's guide to aging gracefully.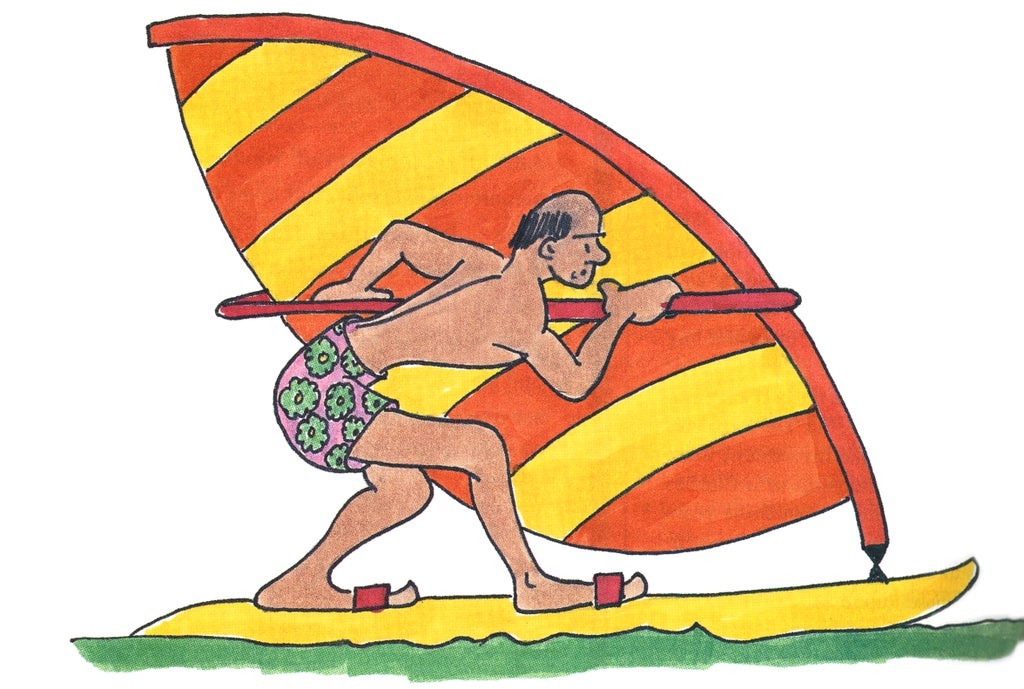 "I've long maintained that 'bumps on the mountain are like heartbeats. You only have so many of them in your knees and when they are gone they are gone.' My knees wore out many years ago and I avoid moguls the same way I avoid political discussions."
Read the full story here: Don't Keep Score
More Warren Miller Coverage From SKI
Remembering Warren Miller, 1924-2018
Why Winter People is Obviously the Best Warren Miller Film Ever
Warren Miller's 71st Annual Film, Future Retro