The Best Finds from Outdoor Retailer's 2019 Summer Show
It may be the middle of summer, but the outdoor industry's largest convention had plenty of gear to excite ski bums for year-round adventures.
Heading out the door? Read this article on the new Outside+ app available now on iOS devices for members! Download the app.
We spent the day at Outdoor Retailer, North America's largest tradeshow in the outdoor industry, to bring you a sample of the best up-and-coming gear from some of your favorite brands, and brands you haven't heard of—yet. Scroll down to do a little virtual window shopping. After all, it's never too early to start your Christmas list.
North Face
Future Light – Steep Series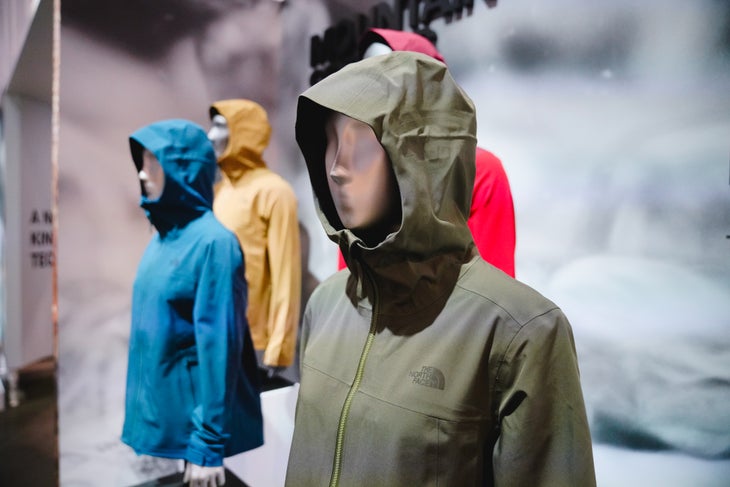 North Face is upping their game. In 2018, they announced their newest outerwear technology: FutureLight. Their most advanced breathable waterproof technology yet, FutureLight will replace GoreTex in all of North Face's products in 2020. Designed with a 3-layer, web-like membrane, FutureLight gear allows more heat and vapor to escape so you don't get hot or clammy while you're working. North Face will include this technology in their Steep Series snow gear, as the FutureLight design can adjust for breathability and waterproofness depending on the demands of the activity the gear is intended for.
Buff
ThermoNet Multifunctional Headware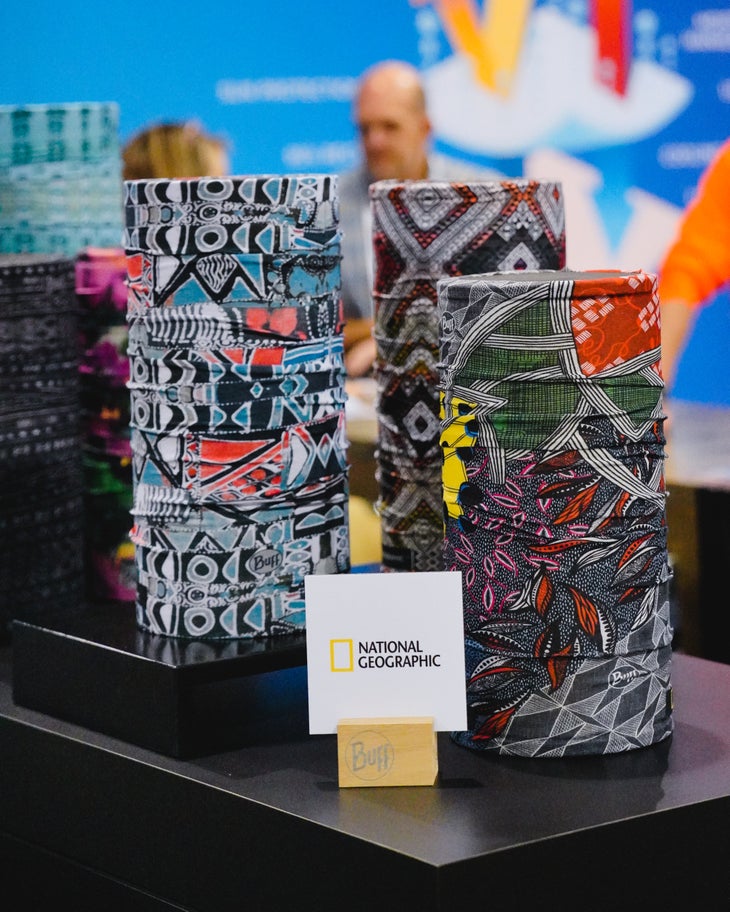 The Buff that you know and love is back and better than ever. Their new Thermonet fabric made with PrimaLoftⓇ yarn is four-times warmer than the original mircofiber, and is designed to hold in heat but let out moisture. The material is also hydrophobic, which means you can count on less ice buildup during your coldest ski days. Buff has introduced this technology to their multifunctional headware, balaclavas, and hats so no matter what you wear to keep warm, you'll not only stay dry, but look stylish doing it.
Point6
Beanies and Neck Gaiters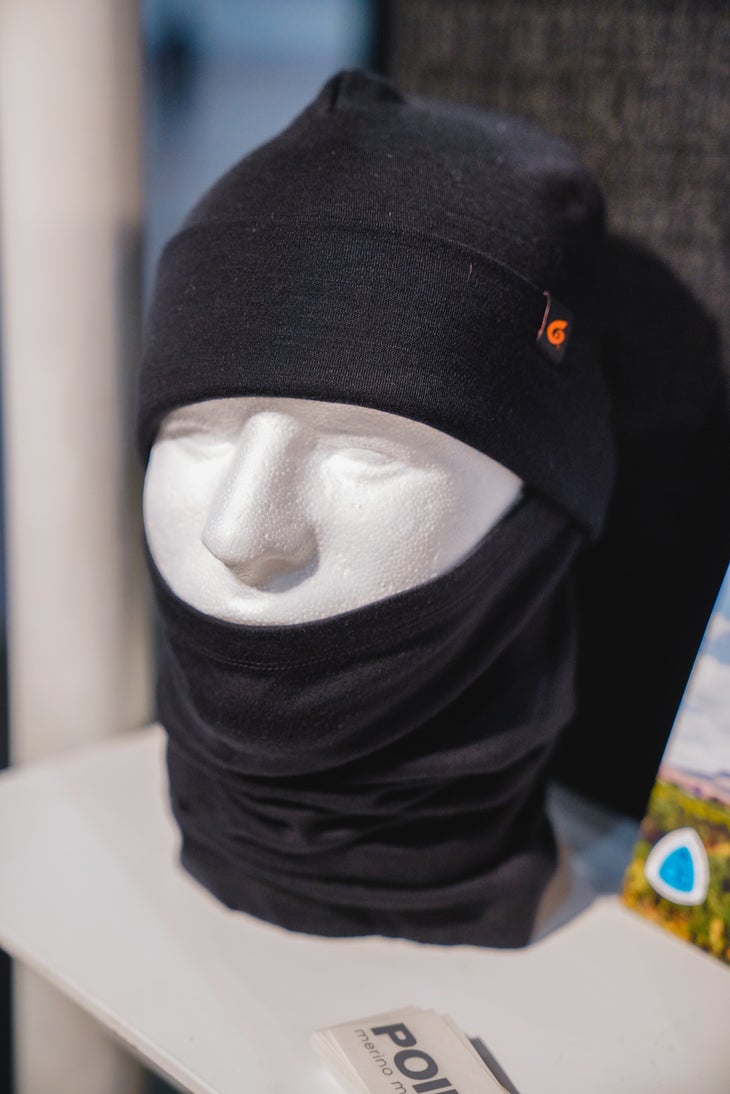 Point6, a company best known for their wool performance socks, launched a new accessory line for the fall. Crafted with their signature 100 percent merino wool, these beanies and gaiters are ideal for a cold winter day. These essential accessories are smooth, soft, and won't freeze, as the compact spun merino wool actively removes moisture. Add these new Point6 offerings to your baselayer collection and find out what the brand's co-founder Patty Duke means by the "miracle of merino".
Topo Designs
Mountain Pack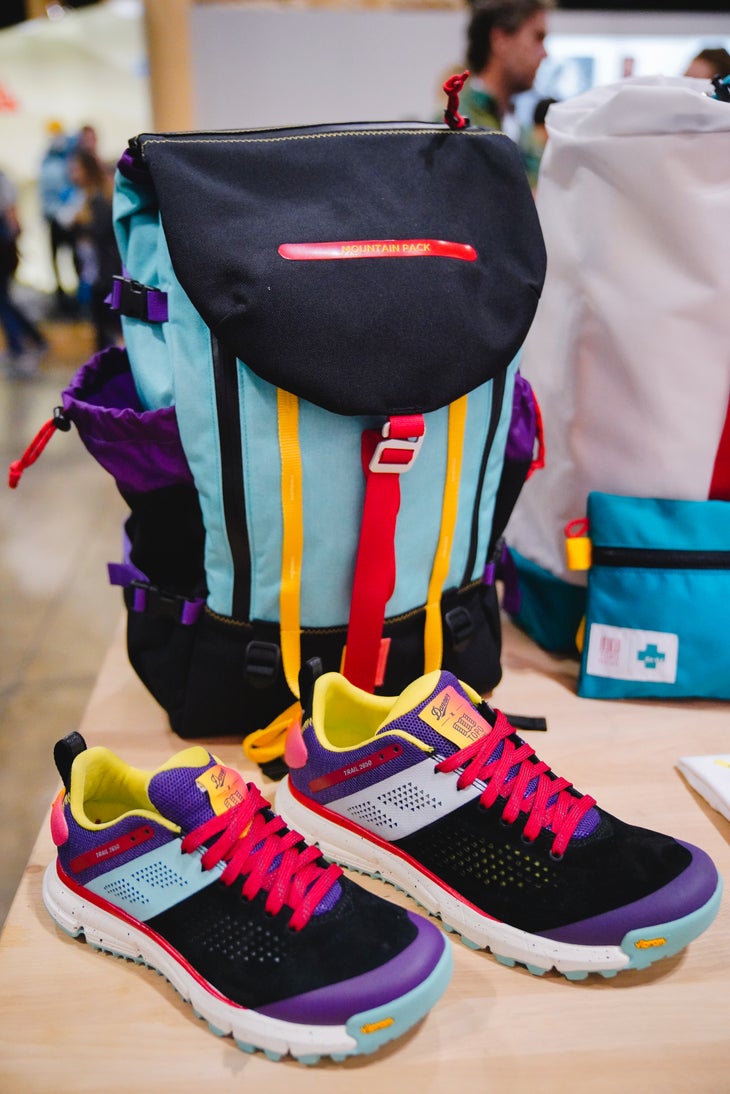 Topo Designs partnered with Danner, a boot company, to bring you the Mountain Pack, designed with the durability and high quality that both companies are known for. This colorful pack transitions easily from the office to the street to the mountain with an internal laptop sleeve, tons of space in the main compartment, a huge water bottle pocket, and plenty of technical trims to suit your climbing, hiking, or skiing adventure. Waterproof zippers and a water-repellent finish will keep all your goodies dry, while ergonomic straps and an upper load-bearing design will be kind to your back whatever adventure you take on.
More backpacks: Best Backcountry Skiing Backpacks
Patagonia
Provisions – Organic Fruit + Almond Bars, Organic Savory Seeds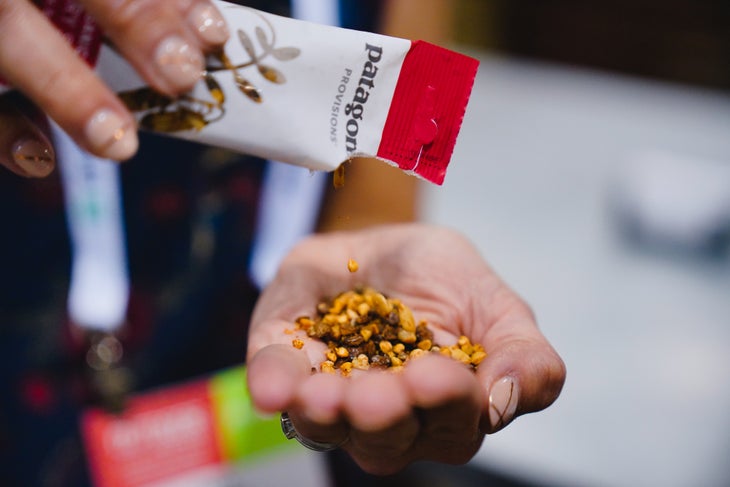 In 2012, during their mission to address the environmental crisis, Patagonia founded Patagonia Provisions, their organic food business. The business utilizes regenerative organic agricultural practices, which include any practice that increases soil organic matter from baseline levels over time, provides long-term economic stability for farmers and ranchers, and creates resilient ecosystems and communities. Using these sustainable practices, Patagonia Provisions created a delicious line of super healthy snacks. We personally recommend packing your ski jacket full with their organic Savory Seeds and Fruit + Almond Bars to refuel on lift rides.
Goal Zero
Flip 12, 24, 36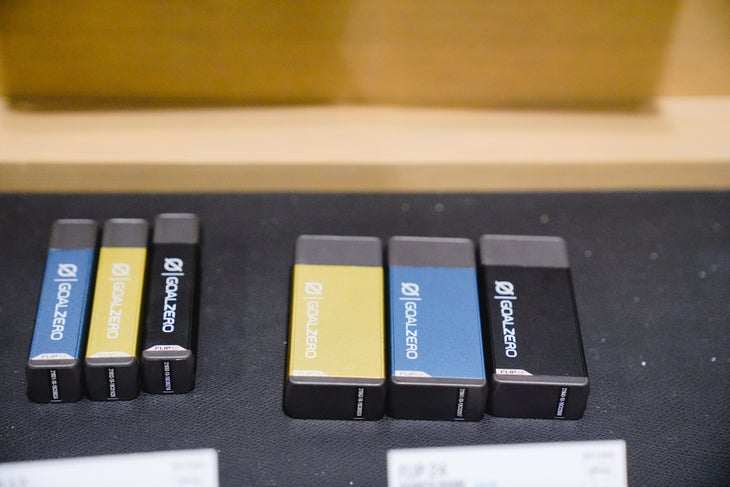 Stash these tiny-yet-powerful portable chargers in your ski jacket pocket on every ski trip you take. The Flip 12 and 24 power banks, two of Goal Zero's smallest chargers, are the perfect tools to keep your phone alive all day on the mountain. The Flip 36 is bigger and more powerful, and will keep your devices charged and ready to go during a multi-day hut trip. Add to your charging power with Goal Zero's Nomad solar panels, which hook onto your backpack so they charge under the sun while you enjoy a day of touring or shredding.
GoPro
Hero 7 Black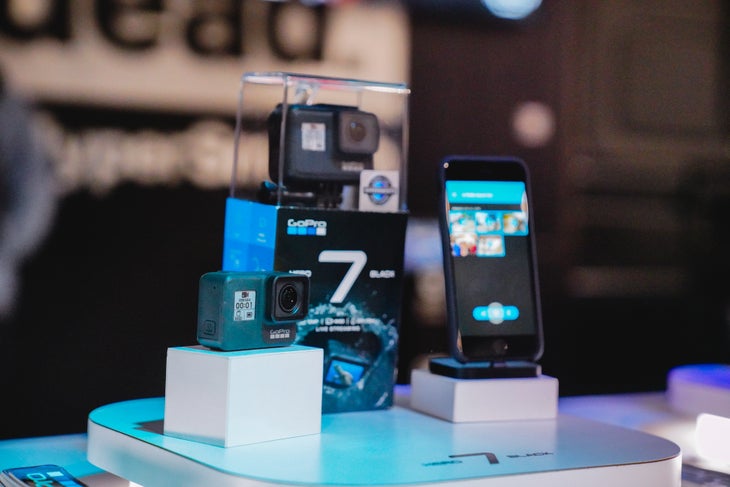 GoPro's newest and most advanced camera is here, and it's ready to capture every wild adventure you set out on. Offering GoPro's signature high quality in a tiny package, the Hero 7 Black is the tool you want for all your filming and photography endeavors. This super smart camera has facial and landscape recognition technology, excellent stabilization for HyperSmooth video, time lapse capabilities, voice command technology, and so many more fun features we can't fit in this description. Oh, and did we mention it's waterproof up to 33 feet?
Helly Hansen
Odin 3D Air Shell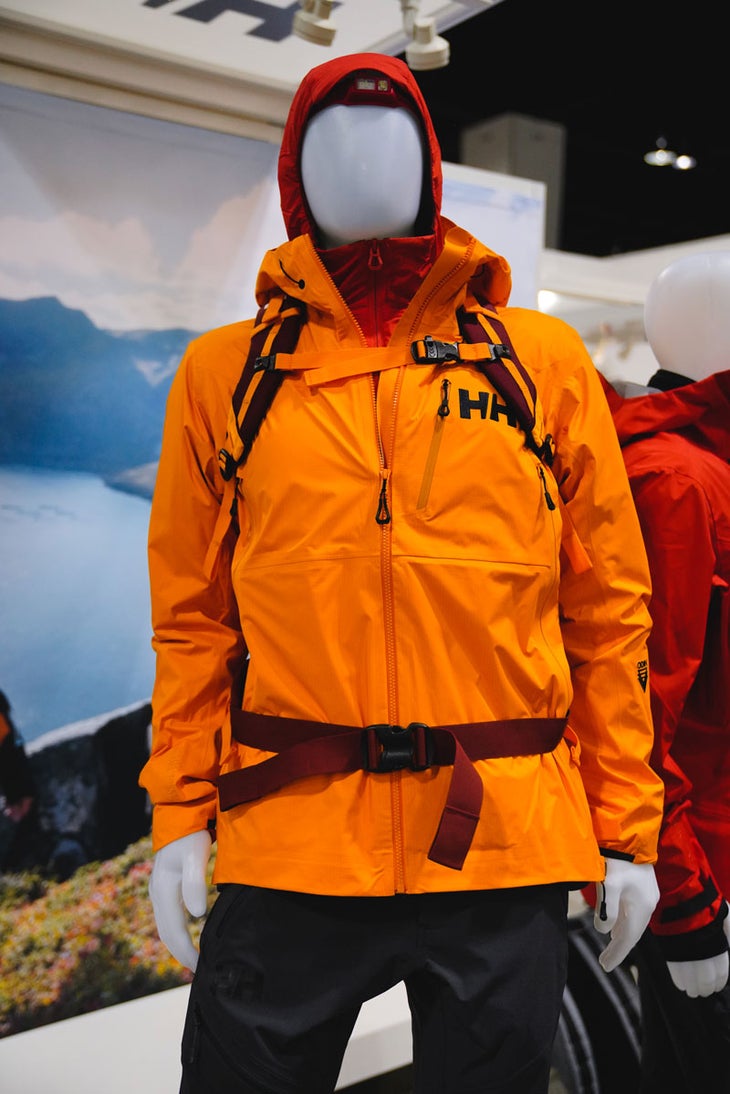 After consulting with Norweigen Search and Rescue on what they needed in a new jacket, Helly Hansen delivered their most durable, breathable shell yet. The Odin 3D Air Shell has super strong 2.75 ply fabric construction, making it even more durable than their 2.0 jackets. This shell was designed with copious amounts of venting from top to bottom, making it the perfect lightweight, emergency shell for an alpine excursion. Bonus: It's fully waterproof, even after you pack it into its own pocket for transportation or storage.
Phoozy
Thermal Phone Case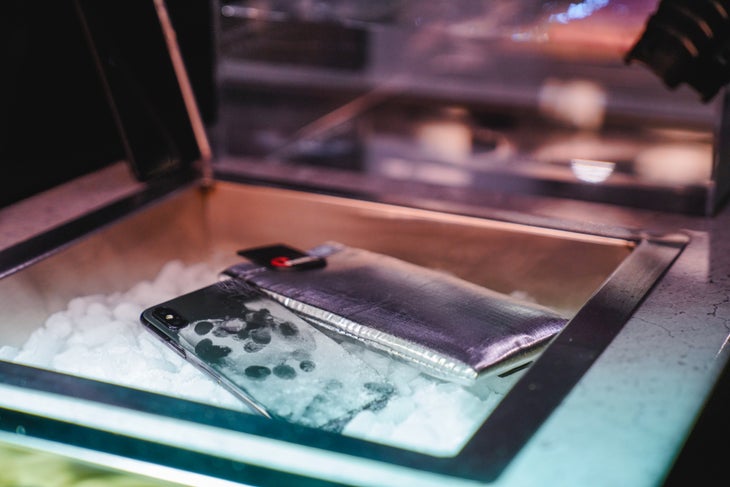 Never again will your phone die from cold during a powder day filming session. Phoozy was founded with the sole purpose of bringing you a way to keep your phone from dying in the cold, and boy, did they deliver. Their thermal phone case is the newest ski gear you didn't know you needed, but soon won't leave the house without. Phoozy has adapted space suit technology to bring you an ultra-thin case that protects your phone from cold, heat, water, and drops from the chair or scenic overlook. Insider tip: You can protect all your tech with Phoozy's new line of tablet and laptop cases, coming out this spring.
SunSki
Treeline Sunglasses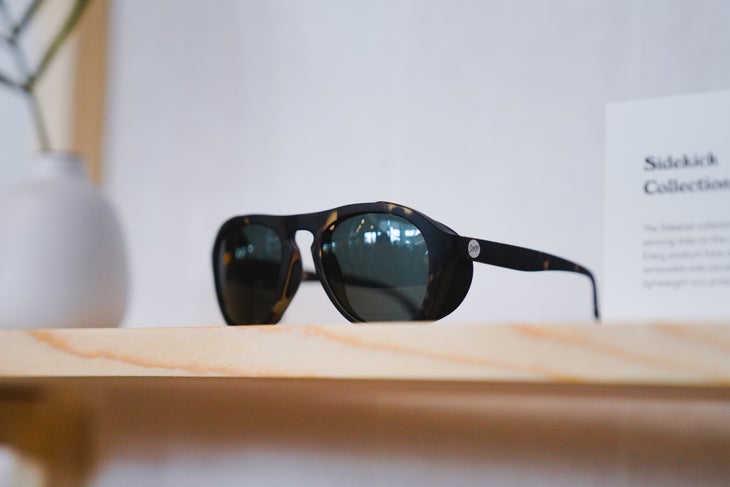 With "ski" in their name, it is no wonder that SunSki has created the ideal sunnies for your brightest ski days. Their Treeline shades are made from super-sturdy 100 percent recycled plastic and are the brand's take on glacier glasses. Designed with magnetic, removable sidekicks that have holes in them, these glasses won't let steam build up and cloud your view while you're ski touring under a hot sun. Besides that, they're just plain comfortable thanks to the lightweight frame and nose and side grips that prevent the shades from slipping when you start sweating. 
More shades: Check out our Gear Guide 2019 Picks
Mountain Hardware
Kor Cirrus Hybrid Hoodie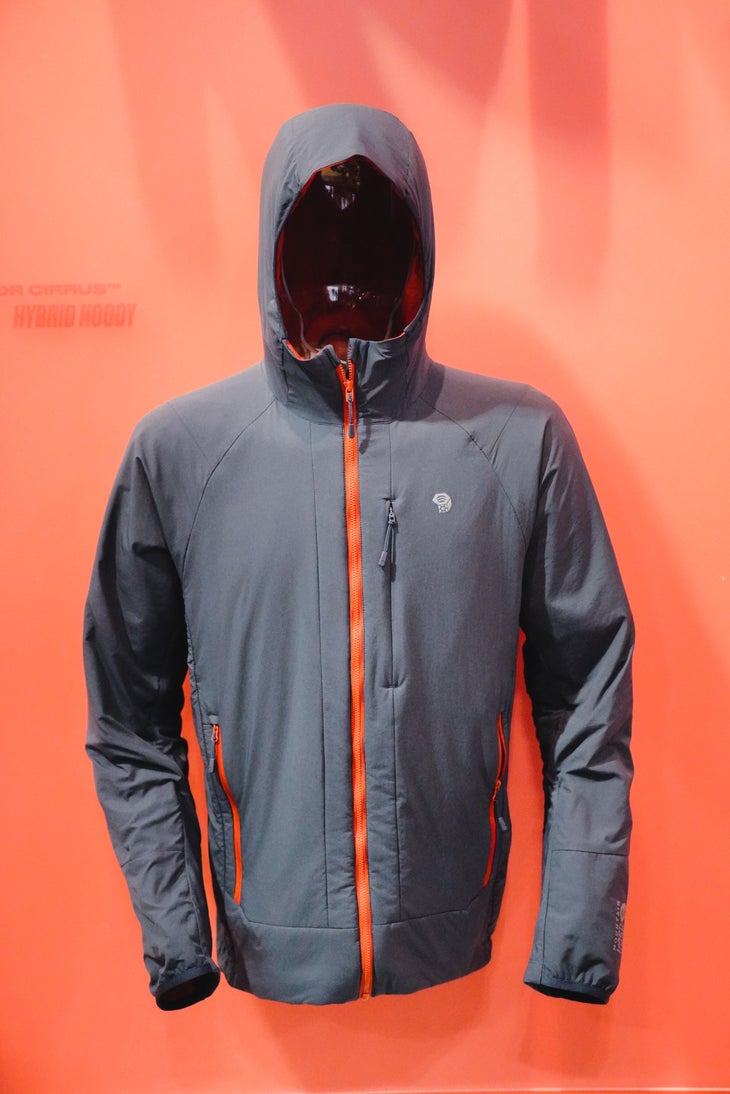 New this season from Mountain Hardware is their Kor Cirrus line starring the Hybrid Hoodie. This jacket is perfect to take on early morning climbs, as the hood was designed to fit over a rock climbing helmet. With synthetic insulation concentrated on the middle of the jacket for better ventilation on the sides, the Hybrid Hoodie will also keep you cool and dry on warm ski days that don't call for your heavy-duty layers. 
Breadcrumb
Bluetooth Tracker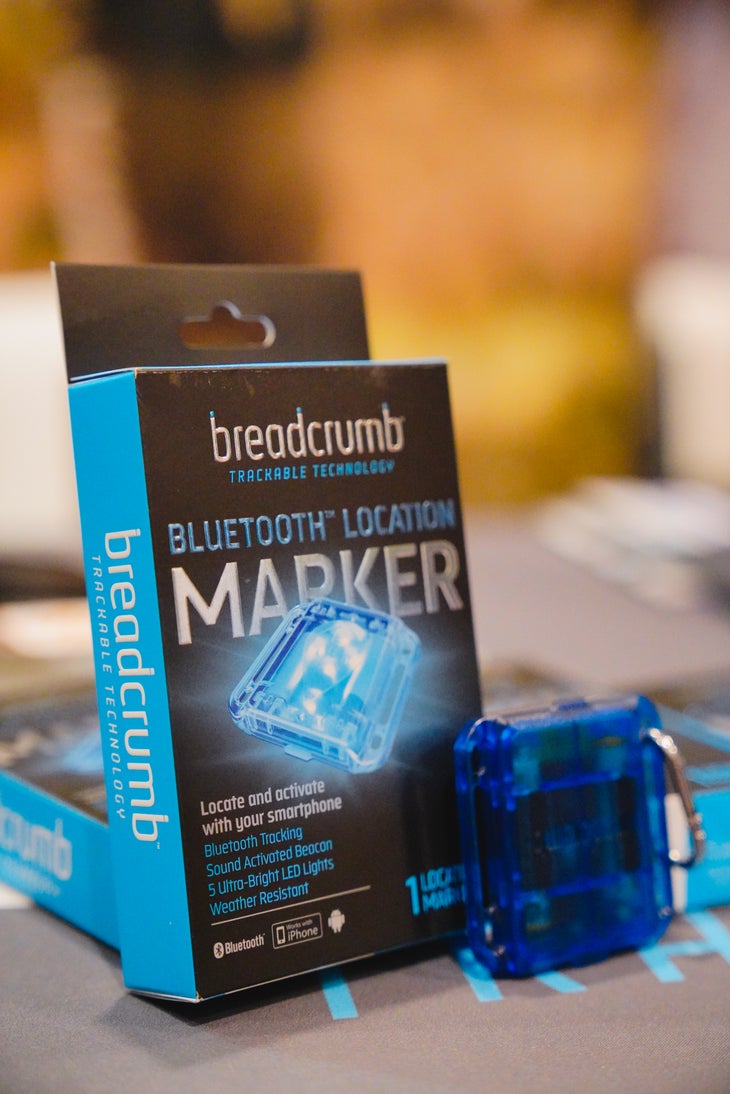 Breadcrumb was started by a group of outdoor enthusiasts who saw a need for affordable tracking devices. Most safety beacons are excessively high-tec for the uses of an average in-bounds skier, with the price reflecting that. At just $39.99, the Breadcrumb is cheap enough for a family of casual skiers that may only stick to the greens and blues, but still wants to stay as safe as possible on the mountain. Simply download the Breadcrumb app, connect it to your device, allow access to your location, and then share that information with a friend—that's all it takes to ensure you'll be trackable anywhere, even if your phone dies or the area has no cell reception. LED lights and a loud sound beacon will alert searchers within one hundred yards of your exact location in the event of an emergency. After all, you can never be too careful on the mountain.
Nanga
Down T-Shirt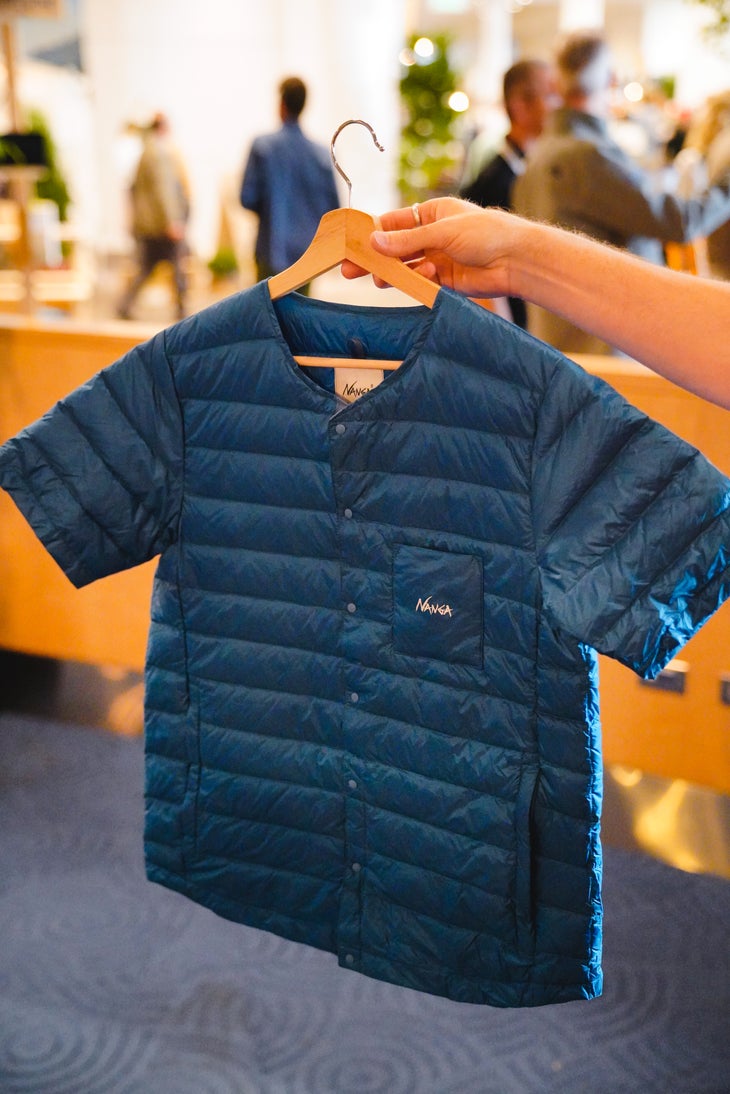 Japan-based Nanga has specialized in high-quality down gear for the roughest of outdoor adventures since 1941. They made their name in the Land of The Rising Sun with an ultra-warm down blanket before expanding to produce jackets, pants, and accessories. Their down t-shirt is exceptionally versatile—it can be layered under a shell for frigid laps down the mountain, or worn stand-alone around the campfire on a summer night. The design is sleek yet subtle, certain to turn some heads without needing a "look at me" colorways or patterns. If you're a skier who appreciates fashion as much as function, look no further.
TSL Outdoor
Ski Touring Poles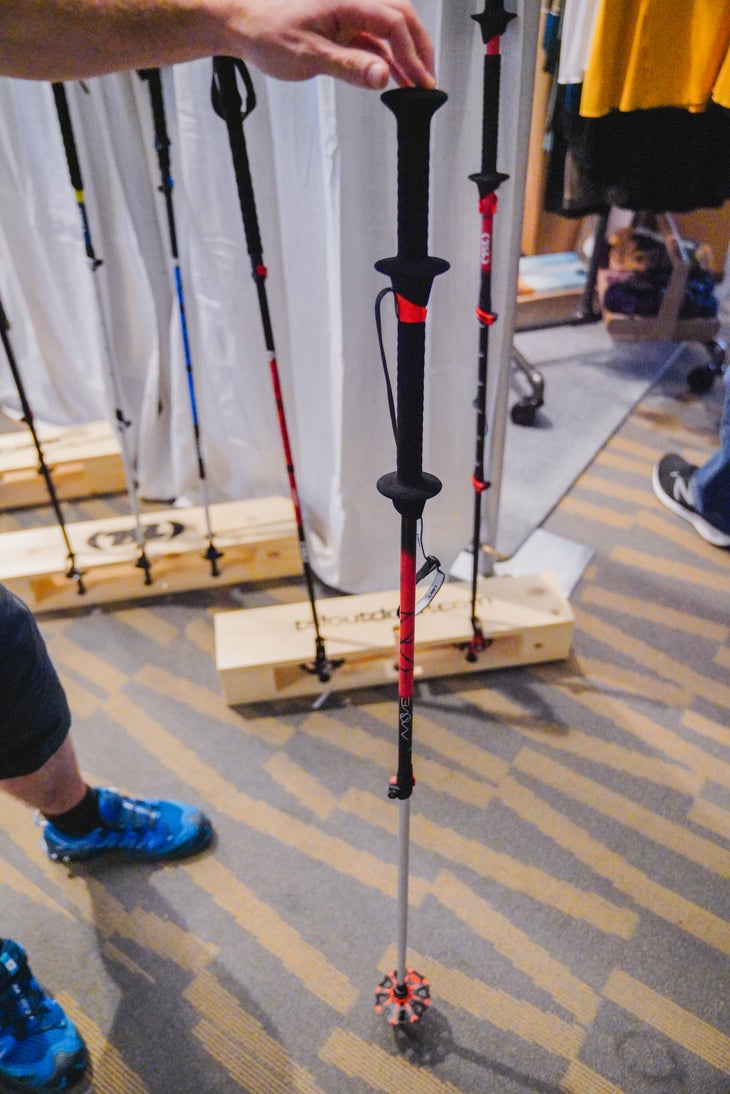 TSL has revolutionized winter gear more than once, mostly through technical innovations to the snowshoe. This winter, the French brand will introduce their newest foray into the world of snow gear with an adjustable ski touring pole. Using a half-carbon half-aluminum construction to ensure the pole is as light as it is durable, this accessory is made for skiers who like to earn their turns on the hill. It features adjustable length, removable baskets, and a detachable leash that will come off under extreme force, but stays put when you can't afford to lose your grip. The customizable nature of this pole is great for adventurers who love to tackle all types of terrain.