The Best Women's High-Performance Ski Boots of the Year
Shaped for a woman's without any performance comprise, these are the stiffest, burliest, tightest-fitting boots available for strong skiers who demand the best.
Heading out the door? Read this article on the new Outside+ app available now on iOS devices for members! Download the app.
Made for strong resort skiers who demand uncompromised performance, these boots deliver just that. We worked with for U.S. Ski Team boot tech Matt Schiller and a team of testers at Park City Boot Room in Utah to figure out which ski boots belong on your feet this season.
BEST IN TEST: Salomon S/MAX W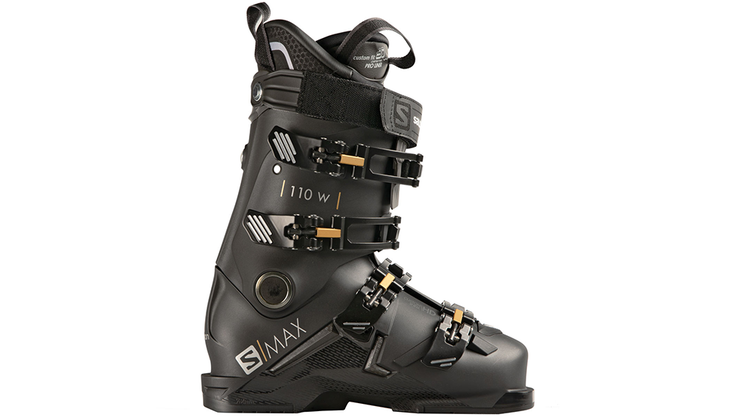 The all-new S/MAX W takes all the successful elements of the men's version—Coreframe reinforcement, heat-moldable shell, top-tier seamless liner—and puts it into a women's-specific package that testers were over the moon about. Its performance was so good that one of the Park City testers bought the test pair on the spot. "Yes! A category-defining boot." 
Salomon S/MAX 110 W Factsheet
FLEXES: 120, 110, 90, 70
LAST: 98MM
VOLUME: LOW
2020 GEAR GUIDE RANK: #1
SALOMON S/MAX 110 W MSRP: $800 [BUY NOW]
Head Raptor RS W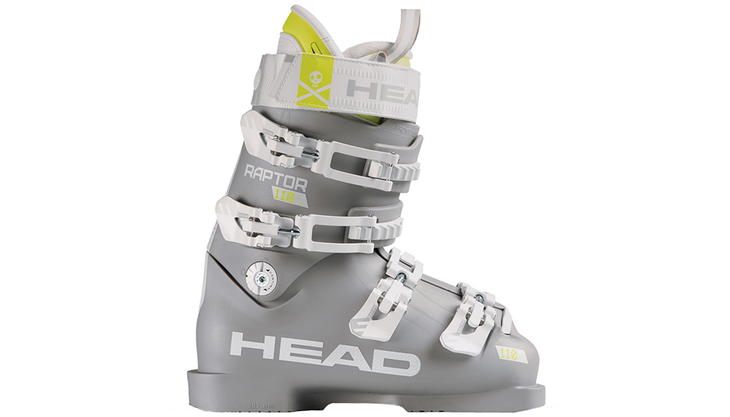 The women's-specific Raptor line keeps a tight fit, and will likely require a visit to a bootfitter for wider-than-average feet. The short cuff accommodates calves with ease, and the overall on-hill performance is still at the top of the class. Testers especially appreciated the stiff, responsive skiability. "Snug fit, smooth flex, and rock-solid where it counts."  
Head Raptor RS W Factsheet
FLEXES: 110, 90
LAST: 96MM
VOLUME: LOW
2020 GEAR GUIDE RANK: #2
HEAD RAPTOR RS 110 W MSRP: $725 [BUY NOW]
Tecnica Mach1 LV Pro W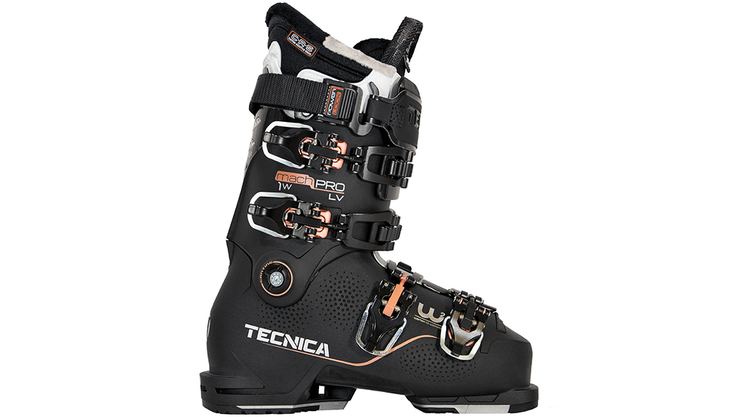 Tecnica's Mach1 LV Pro W features the brand's signature C.A.S. system, which allows for pinpoint fit modification and a responsive on-hill feel. Featuring a women's-specific cuff that effectively wraps the lower leg, this boot was especially easy to control on the hill. Testers also appreciated its sleek demeanor on the shelf. "Not foofy, this boot is just pure business."
Tecnica Mach1 LV Pro W Factsheet
FLEXES: 120, 105, 95
LAST: 98MM, 100MM
VOLUME: LOW, MEDIUM
2020 GEAR GUIDE RANK: #3
TECNICA MACH1 120 LV PRO W MSRP: $840 [BUY NOW]
BEST VALUE: Lange RS SC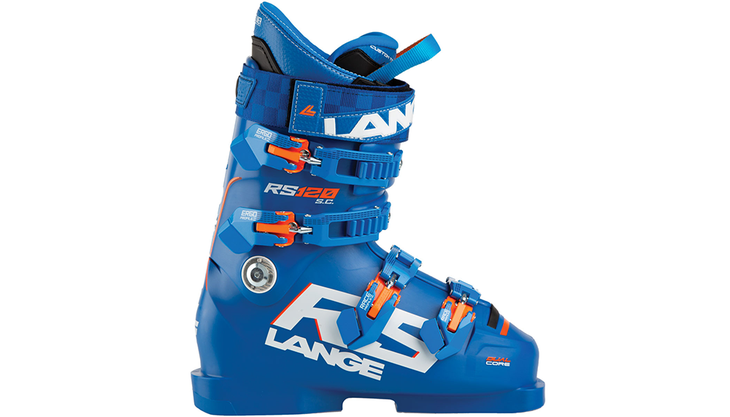 The RS SC is low volume, has a narrow last, and incorporates World Cup-level technology in the liner and shell. The brand's 3D liner is more customizable than prior versions and the Dual Core polyurethane shell provides a unique feel on snow that maximizes responsiveness as the speed increases. "This boot is all about the down, and I like it." 
Lange RS SC Factsheet
FLEXES: 120, 110, 90
LAST: 97MM
VOLUME: LOW
2020 GEAR GUIDE RANK: #4
LANGE RS 120 SC MSRP: $700 [BUY NOW]
The 4 Best Women's High-Performance Ski Boots of 2019
BEST IN TEST: Salomon X MAX 120 W
Make no mistake about it, the X MAX 120 W is a low-volume, high-performance machine. Testers enjoyed the smooth liner and mellow colorway, and they loved the high energy these boots exhibit on snow. Featuring a fully heat-moldable shell and liner, plus a perfectly strong grip around the ankle and lower leg, this boot is the perfect mix of high performance and snug fit. "Performance-oriented and low volume, great for slender-footed lady rippers." 
Last Width (in millimeters): 98
Flex: 120
Number Of Buckles: 4
MSRP: $800
Head Raptor 110 RS W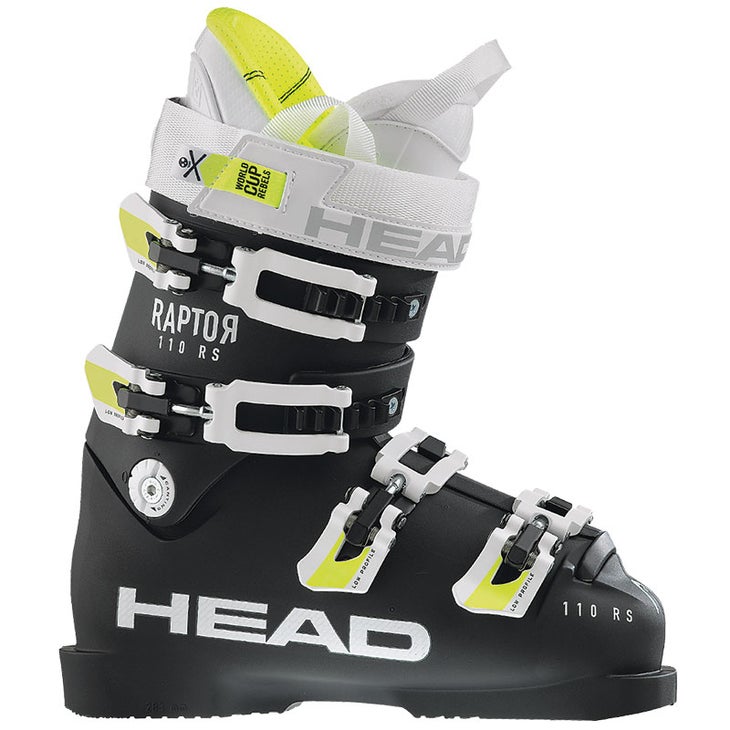 Whether or not they have race backgrounds, testers loved the Raptor 110 RS W for its sincere all-mountain domination. With a HeatFit pro liner, tons of shell modification options, and an appreciated four-degree ramp angle, this boot suits strong skiers who will not sacrifice any downhill performance for frills like fuzzy cuffs and walk modes. This boot is all about the down. "This is a great low-volume boot for everyone, everywhere!" 
Last Width (in millimeters): 94
Flex: 110
Number Of Buckles: 4
MSRP: $700
Lange RS 120 SC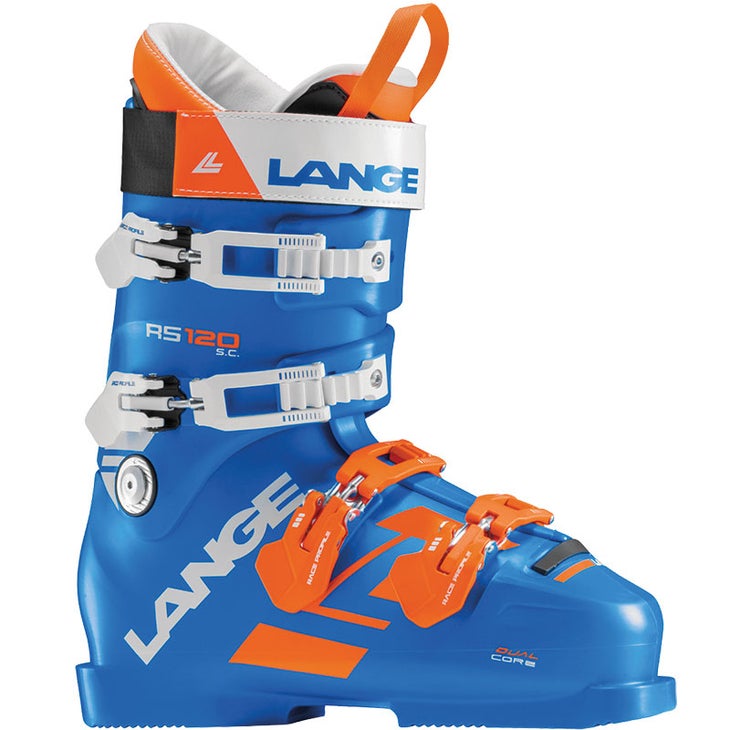 Other than a shorter cuff (SC), this boot is built to the same specifications as Lange's RS line for men, which took top honors this year in the same category. Testers loved the way the RS 120 SC fit out of the box, and the way it could dominate the entire mountain. This was the top choice for strong ski instructors who need to look good when they demonstrate proper form. "Frontside carver for power and performance skiing." 
Last Width (In Millimeters): 97
Flex: 120
Number Of Buckles: 4
MSRP: $700 (BUY NOW)
BEST VALUE: Atomic Redster Club Sport 110 LC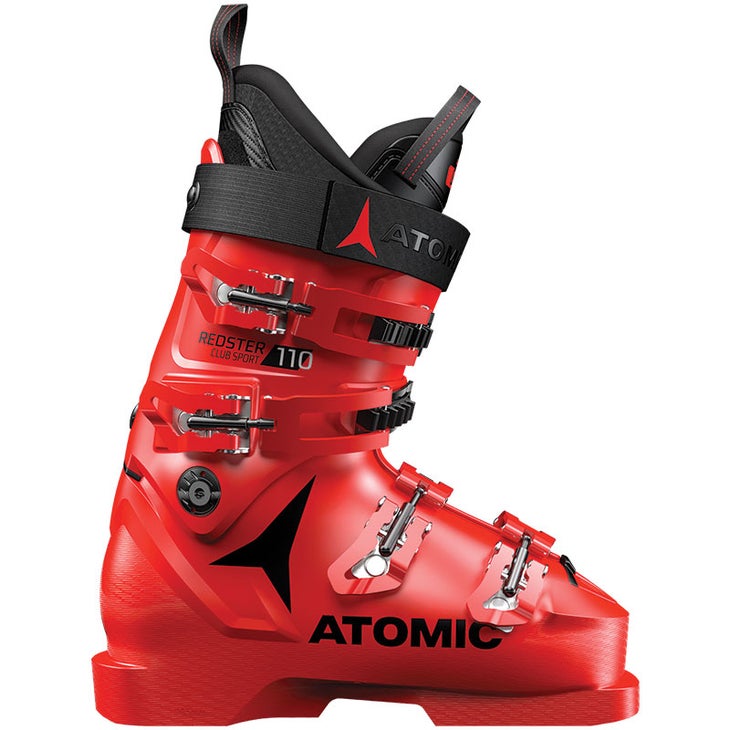 Atomic entered a true racer into this category for 2018-19, and testers were stoked about the way they could turn any groomer into super-carvey fun. The Club Sport 110 LC is very much race-oriented, with a very snug fit around the ankle and upper cuff, yet remains easy to get on and off, unlike other race-specific boots. Think you can keep up with Shiffrin? Better strap a pair of these on. "A stiffer race boot that's good for aggressive lady skiers." 
Last Width (In Millimeters): 96
Flex: 110
Number Of Buckles: 4
MSRP: $600