Does the World Need More Skis? These Brands Say Yes, And Here's Why.
Getting into the ski manufacturing business may seem like a fool's errand given the times. These brands are launching their startups anyway.
Heading out the door? Read this article on the new Outside+ app available now on iOS devices for members! Download the app.
When Bode Miller announced the launch of his new direct-to-consumer ski brand, Peak Skis, in April 2022, reactions ranged from excitement to incredulity. Miller's name carries clout, and no one could dispute that after years of racing and testing skis at the most elite levels, he knows a thing or two about ski design and how it translates to performance. But does the world really need another new ski brand? Hasn't the ski market pie already been sliced into slivers?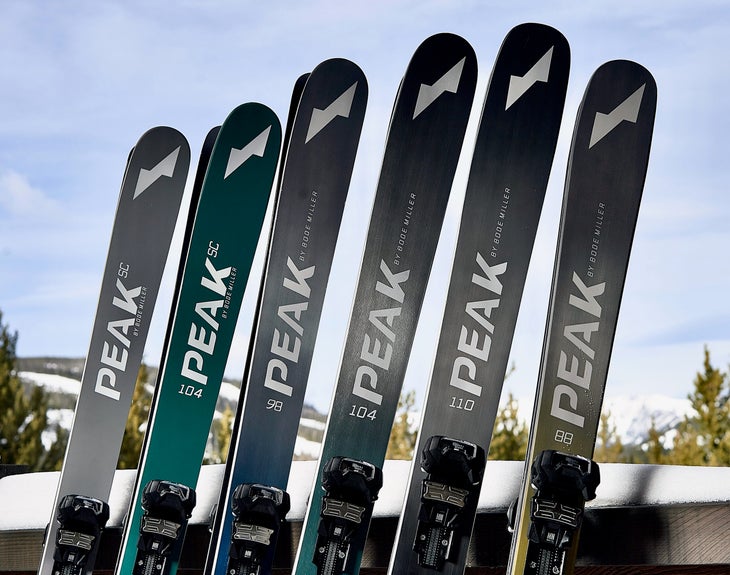 There was once a time when the ski industry was dominated by brands you could count on one hand: Head, Rossignol, Atomic/Salomon, Völkl, and K2. But over the last two decades, a highly connected global economy, new lines of access to manufacturing, direct-to-consumer sales, and a revolution in desktop marketing have opened the door for more and smaller brands to set up shop and take a bite out of the pie.
Then the pandemic happened, which provided unpredictably ripe conditions for new brands to emerge. According to NPD, U.S. ski sales revenues have grown each year, up 41 percent in the 2021-2022 season versus pre-COVID (three years ago), and up 12 percent in the most recent season compared to the year prior. Ski startups that launched with a direct-to-consumer strategy during that period had a leg up on brands that relied on traditional retail, explains NPD sports industry analyst Dirk Sorenson, which were challenged to keep up with the demand brought on by the pandemic.
Brands like 4FRNT, J Skis, Liberty, and DPS, to name just a few, were designated as indy brands when they first launched with their direct-to-consumer strategy in the early 2000s. They didn't have the teams, the factories, or the budgets of the heritage ski brands. But today they make some of the more exciting and popular skis on the market and regularly sell out of stock. To wit, in 2007 Icelantic, a Golden, Colo.-based brand, sold just over 1,100 pairs of skis. Today, it's currently producing (and selling through) just under 15,000 pairs for the 2022-'23 season.
When it comes to revenue, these brands still can't compete with the Nordicas and Blizzards of the ski industry, but for some of these boutique brands, that's not the point. For them, it's about building gear they themselves want to see in the marketplace. Black Crows' founders Camille Jaccoux and Bruno Compagnet couldn't find the skis they wanted, so they started developing prototypes and testing their new designs among core friends.
"Through the early years, the brand and the affinity for these new 'skier's skis' spread through the grassroots community," says Tristan Droppert, North American Marketing Manager for Black Crows. "The opportunity to take the risk to make a ski for core skiers was the spark, and we have grown to broader offerings from there."
For others, like Weston Backcountry, Season Eqpt., and WNDR Alpine—three freshly minted boutique brands—it's about disrupting the way things have always been done in the ski industry and building a more relatable brand.
"The classic, and in my opinion, very dated, strategy that established brands take to make skis, hire athletes, make movies, and sell skis is getting stale," says Leo Tsuo, CEO of Weston Backcountry, formerly a snowboard and splitboard brand founded in 2012 that's now branching out into ski manufacturing. "Skiers today want to have a relationship with their brands and want their brands to stand for what they stand for. This change presents an opportunity for new entrants such as ourselves to redefine that relationship."
To establish that deep connection between consumer and brand, many of these boutique brands are leaning on their professional athlete founders and ambassadors, who bring with them a massive social media following (read: free marketing) and a knowledge of what it is that core skiers want in a ski.
Take Season Eqpt., a ski startup founded in 2020 during the pandemic by industry veterans Eric Pollard (of LINE Skis fame) and decorated snowboarder Austin Smith. Their mission in starting this brand was to simplify the buying process for consumers and give them something that will last.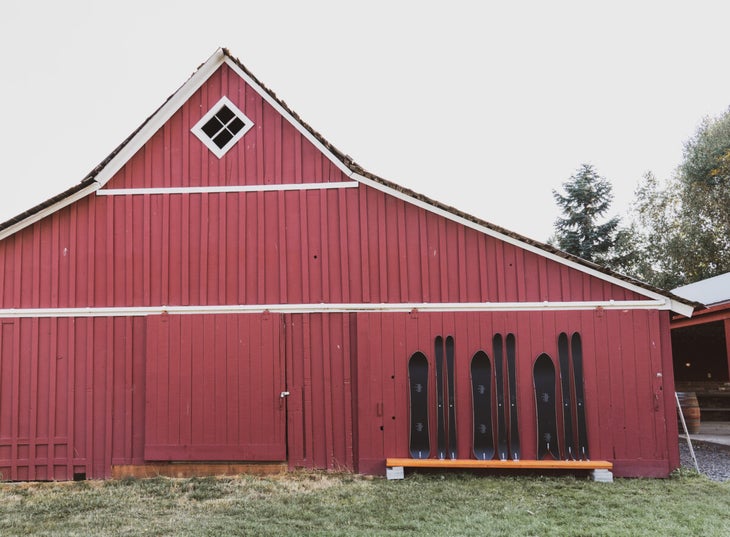 "There are a lot of people living in a tiny condo and buying gear once every five to ten years," says Season marketing director Josh Malczyk. "There are so many skis out there, we focus on having a product that's going to last and support you in keeping your product for a long time."
Being small can also be an advantage, especially in today's economy and climate.
"Small brands have the advantage of being able to pivot more quickly," says Xan Marshland, brand development director for WNDR Alpine. "We can respond to consumer trends, and in some cases, find success by coming up with products that cater to a very specific niche."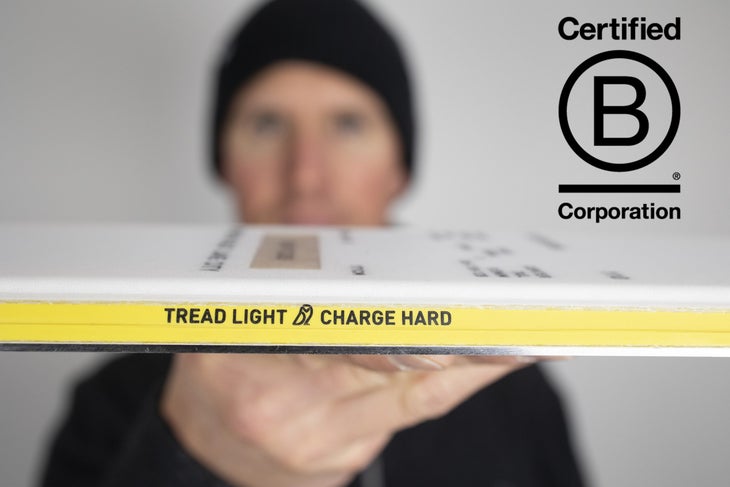 For WNDR Alpine, that very specific niche was developing more environmentally sustainable skis from bio-based materials like algae. With that mission, the brand was founded in 2019 as a collaboration between snowsports industry veterans, athletes, materials scientists, biologists, and engineers at Checkerspot, a self-labeled "materials innovation company."
"We see it as the proofpoint that renewably-derived materials made from microalgae oil have the ability to outperform petroleum-based materials in wintersports," says Marshland.
These boutique brands don't have grand ambitions of taking down the legacy brands. And in some cases, they're not even in it for the profit: they build skis because they're skiers and have seen it done the old way time and time again.
"It's always a dream to have your own ski company or put your own name on it, but there's never a plan of making it profitable or sustainable," adds Season's Malczyk. "Season was founded by athletes, but they're the most non-egoed professional athletes I've ever met. They want to turn a mirror onto the industry and show people who are doing it, connected to the mountain."
Depending on where you live and ski, you may never have heard of any of these smaller-scale brands. But keep your eyes peeled this season, and chances are, you'll start noticing them in the lift lines. Skis made by these boutique brands may be few and far between, but you can bet the skier that's clicked into them is the core of the core, and they're stoked on their sticks.
More Trend Reports
One-piece ski suits are staging a comeback. Here are our faves.
T-Bars aren't a relic of the past—they're the future
Rossignol introduces the world's most recyclable ski