French Olympic Uniforms Are Really Pink
The French skiercross team likes bright colors and shiny things. We asked their coach why they'll be wearing pink and silver uniforms for the 2010 Winter Olympic Games. By Olivia Dwyer
Heading out the door? Read this article on the new Outside+ app available now on iOS devices for members! Download the app.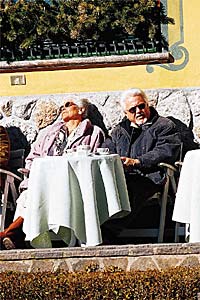 The French team dominates the starting area at the Sugar Bowl skiercross race on February 2.
The French skiercross team made a scene at Sugar Bowl on February 2 even before entering the starting gates for the FIS Nor-AM Cup race. Dressed in head-to-toe pink, with France written in silver rhinestones on their backs, they had the public shaking their heads in awe. Their coach tells us why the French look like they've been attacked with a can of pink spray paint and a BeDazzler.
Something different
Coach Romuald Licinio says that the uniforms were the result of a partnership with former racing buddy who works for Tricolor. "'I'm going to make something different,' he said," Licinio recalls. "We said 'Okay, do what you want.' He said, 'They're going to be pink.' We said, 'Okay—why not?'"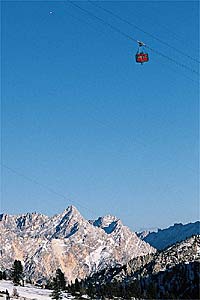 No one will forget which team you're on if you're wearing a pink jack with silver accents.
Wear it proud
Licinio says some skeptics have questioned the sexuality of the team when they parade by in pink, but the French are happy to stand out in a crowd. Once you've laid eyes on these uniforms, you'll never forget them. "Everywhere we go they know, it's the French," Licinio says. This means the French team doesn't wait in lift lines to get their tickets scanned, and fans easily recognize the skiers wherever they go.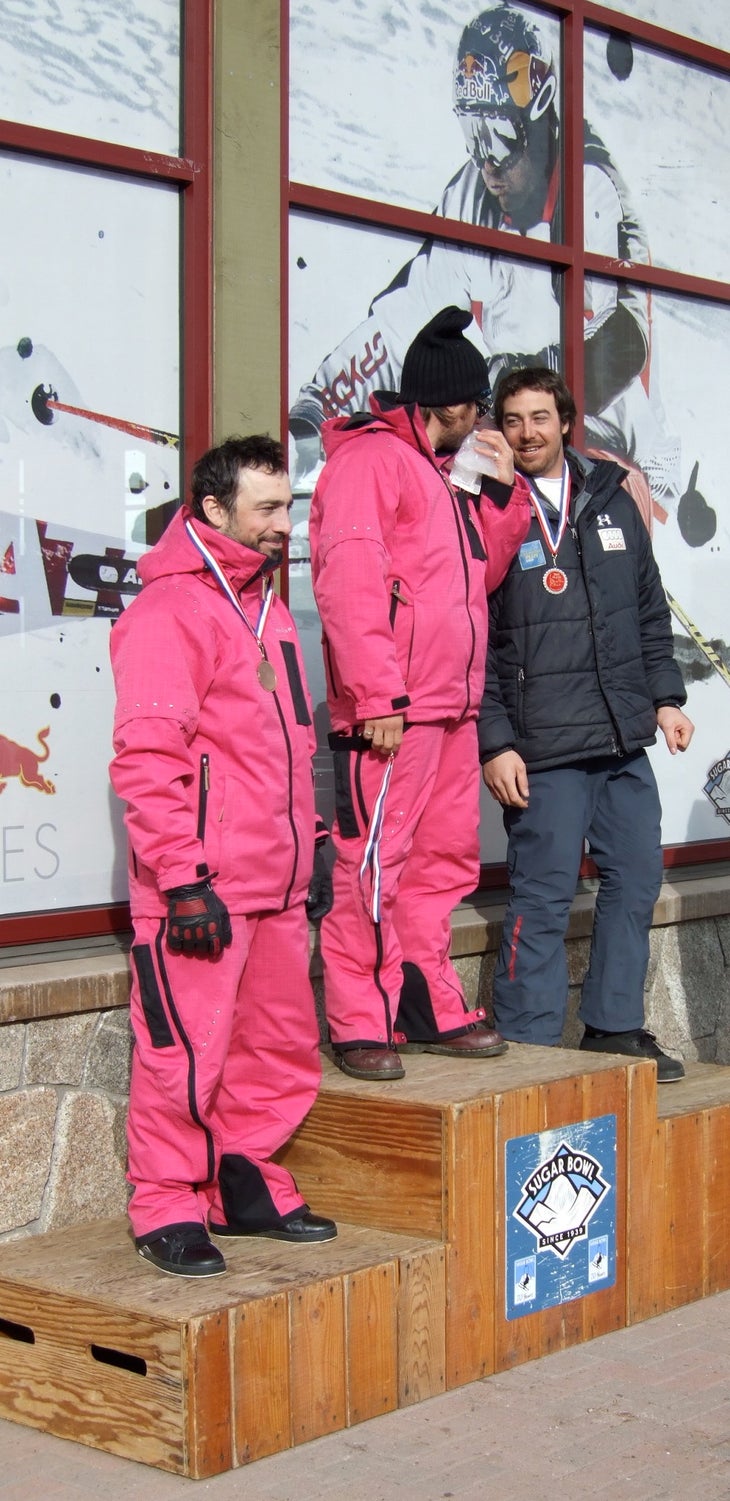 Enak Gavaggio of Frances takes top spot on the podium with a bag of snow to ice a bloody lip earned on course.
Pink is tough, really
Members of the women's team were happy to don the new uniforms, and surprisingly, so were the men. "The guys said, 'Okay, we don't care, it's cool,'" Licinio says. He mentions that Stade Francais, the Paris rugby team, also wears pink jersey and shorts, which gives pink a more rugged reputation on the Continent. Enak Gavaggio made pink look fierce, placing first in the men's skiercross on Tuesday and taking the podium with a lip still bloody and swollen from an on-course collision. Ophelie David represented France with a second-place finish in the women's draw.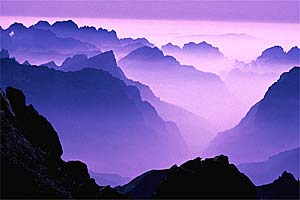 The race uniforms are more subdued, with a top—pictured here—and pants in bronze and black.
Training in Mexico
The unorthodox colors also reflect the unique attitude the French bring to preparing for the Olympics. The Sugar Bowl skiercross was their final tune-up before Vancouver. "It's good, we're not pressured here," Licinio says. Next, they will head to Cabo San Lucas in Mexico. Licinio says "no snow for one week" will get everyone ready to compete in Vancouver.