This Value-Minded Goggle Proves That You Don't Have to Choose Between Performance and Price
OutdoorMaster's new goggle gives the big-name brands a run for their money.
Heading out the door? Read this article on the new Outside+ app available now on iOS devices for members! Download the app.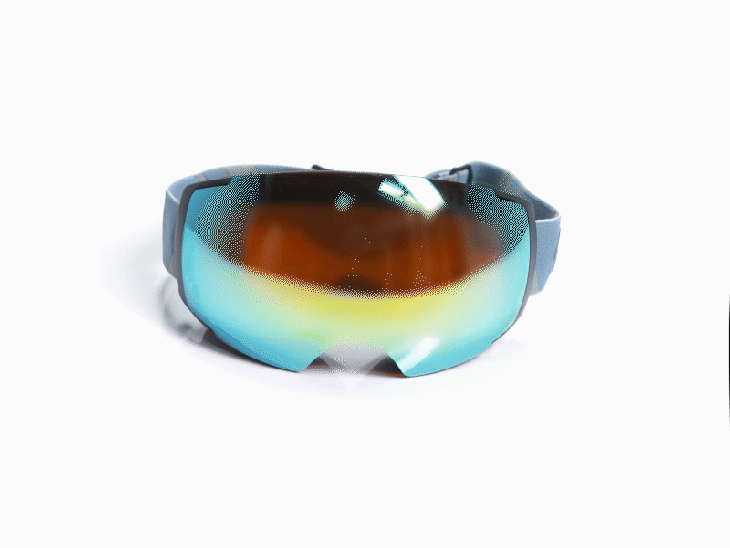 Gear 360 gives consumers the best available product information all in one place, through independent editorial and reader reviews, and verified consumer ratings. Brands pay a fee to be included in the Gear 360 program but have no influence over the reviews or scores we publish. We may earn a commission on purchases made through our site.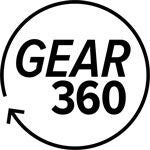 OutdoorMaster Updated Ski Goggles Pro Plus, MSRP: $130 [[BUY NOW ON SALE]]
SKI Gear 360 Review
Everyone knows that skiing is a pretty expensive habit. From equipment and instruction to lift passes and lodging, the sport is taxing on the wallet. Which is why, when I saw the $80 sale price (MSRP is $130) on OutdoorMaster's Updated Ski Goggles Pro Plus, I was pretty skeptical that these could compete with big names that carry price tags in the several-hundred-dollar range.
When it comes to technology, the Updated Ski Goggles Pro Plus boasts all the same features as its more expensive counterparts. While it comes with only one lens, you can order additional ones for $49. The standard lens features Ultra Lens color-optimization technology, which helps the wearer make out features in the snow such as moguls or icy patches, even in flat light. The lens also boasts Super High-Definition technology for better clarity, an anti-fog coating, and triple-layer microfiber foam designed to further ward against dreaded goggle fog—something that's even more important than ever as masks covering mouth and nose are required in lift lines.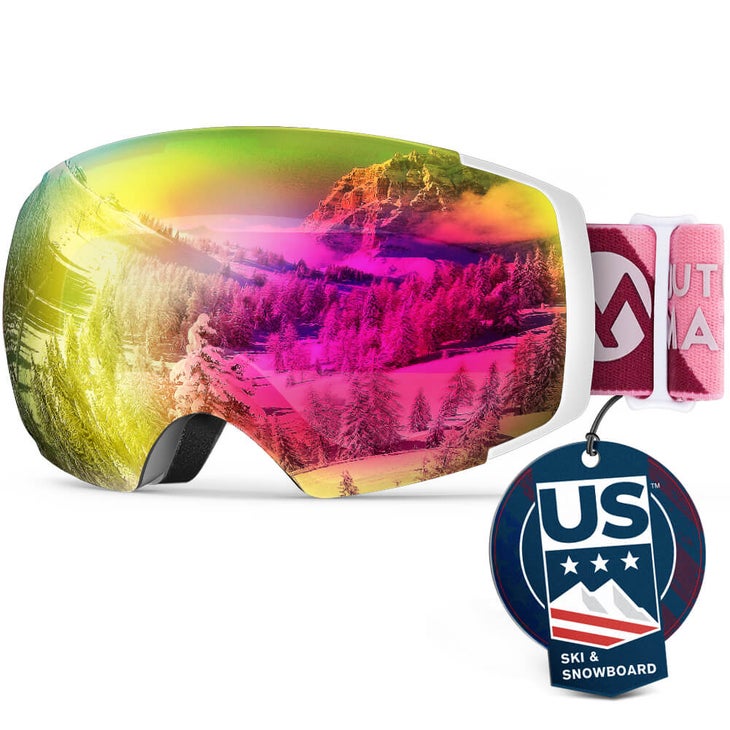 I tested the Updated Ski Goggles Pro Plus during six ski days throughout January and February in Colorado's Front Range. To my surprise, these goggles exceeded my expectations for performance across the board. I wore the goggle with several different face masks, from the more technical 3D styles to the basic two-layer Buff, and fogging was less of an issue with the Updated Ski Goggles Pro Plus than with any of my other, far pricier, goggles. They occasionally got a touch misty toward the bottom of the lens while standing in the lift line with the mask tucked under the goggle foam, and even then it was pretty short-lived. The goggles never once fogged while I was skiing.
The included lens on my Updated Ski Goggles Pro Plus features a VLT (Visible Light Transmission) of 25 percent, which is right on the border between bright/sunny and partly sunny/overcast conditions. It's become my go-to lens, and works well for the mostly-sunny Colorado slopes. As for replacement lenses, you can choose VLTs between 13 and 29 percent, ideal for most daytime light. What's more, the magnetic lens-change system is totally effortless and efficient, and the included hard-shell carrying case has a protective sleeve for an additional lens built in.
I also appreciated the subtle yet fun designs on the elastic bands, color-blocked with classy, not-to-loud colors that will match most peoples' helmets. And FYI, they make a kids version, as well, for the wonderful sale price of $26. (MSRP is only $40.)
If there's a con to these value- and performance-minded goggles, it's that they seem to be made for bigger and wider faces. I have an average-sized face for a woman, and they fit, but they do look a little oversized on me. On the flip side, they did provide a little more coverage for my face on bitter, windy days, which I greatly appreciated at the time.
All in all, skiers looking for a cost-effective option for a multi-lens goggle system should give the Updated Ski Goggles Pro Plus a go, especially while the price is this attractive. As someone who tests a lot of gear and wears a lot of different goggles, these proved competitive with the big guys when it comes to performance, technology, and design.
OutdoorMaster Updated Ski Goggles Pro Plus, MSRP: $130 [[BUY NOW ON SALE]]