Gear of the Year 2017
Top picks from testers and editors. Skis, boots, and apparel that might not change your life but will make the most of your precious slope time.
Heading out the door? Read this article on the new Outside+ app available now on iOS devices for members! Download the app.
Gear of the Year 2017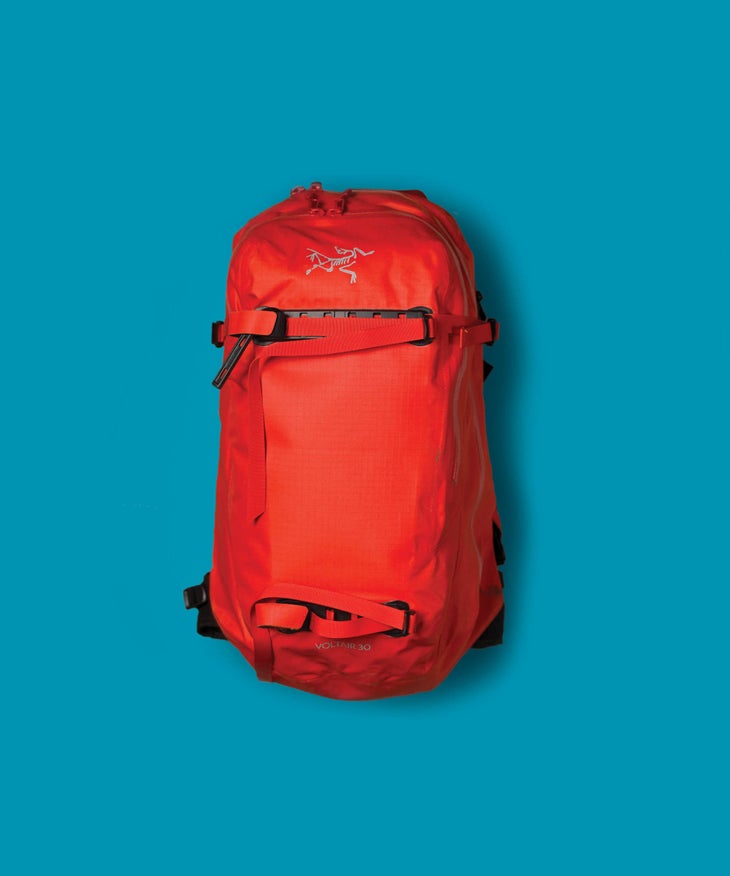 Pack: Arc'teryx Voltair Avalanche Airbag This avy pack makes the cut as much for its paradigm-shifting technology as for its snow-safety bona fides, which are impressive. Unlike traditional compressed-air airbag systems that are limited to a single deployment per cylinder, the Voltair's centrifugal blower and lithium-ion rechargeable battery allow for multiple uses per charge. The blower-based pack system is also convenient when you're flying, as it meets air-transportation safety regulations. $1,650
Men's Groomed Snow: Head Supershape i.Rally Given how much time we spend on groomers, Head thinks we should have kickass carvers, and to underscore that point it used two of its allotted test slots to enter the Groomed Snow category. Good call. The new Supershapes get the light/strong graphene redesign that women have been loving. Now the men are believers too. Both the Rally (No. 1) and the Supershape i.Titan (No. 4) made the cut, and they're identically constructed. For softer groomers, you'll want the extra width of the Titan (80 mm), but testers adored the knifey quickness of the Rally. Waist width 76mm; $1,150 with binding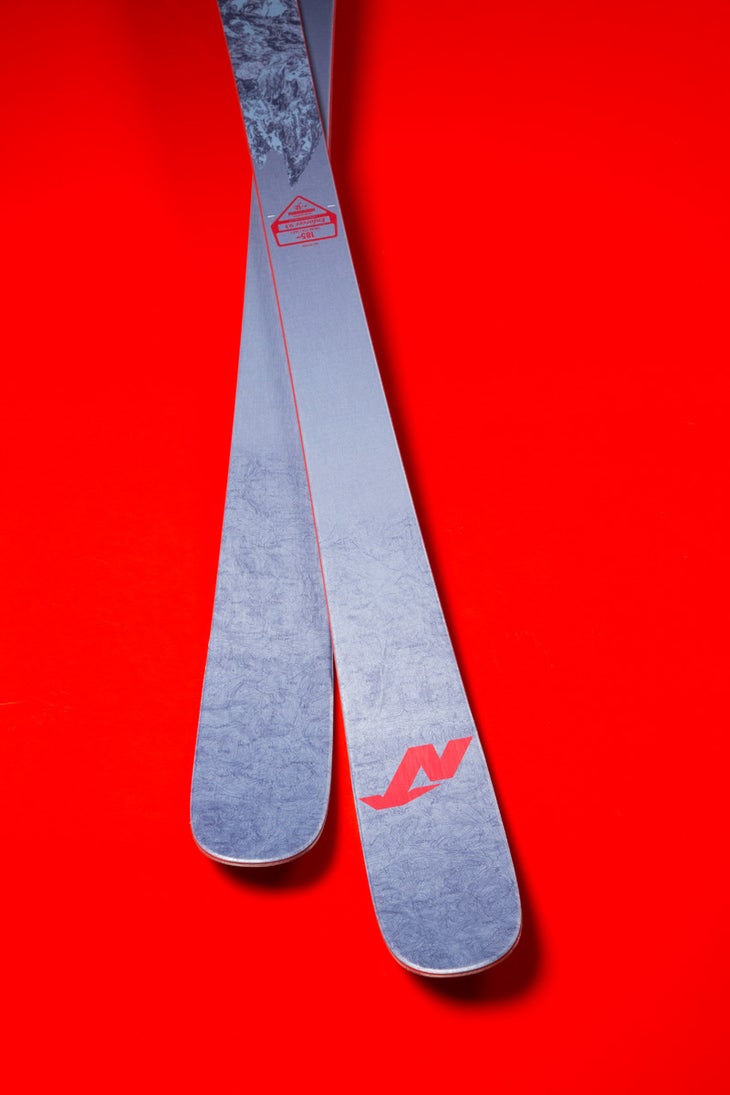 Men's Mixed Snow East: Nordica Enforcer 93 Still think of Nordica as a boot brand? Well, its skis put up the highest average ranking of any brand at the ski test. The women love their Santa Ana this year, and the men continue to rave about the Enforcers. The new, narrower Enforcer 93 lets Eastern freeriders in on the fun, with the same uncanny combination of power and finesse as the original 100-mm version, which still puts up the highest scores across the board. But in the crucial Overall Impression criterion, nothing beats the 93. Waist width: 93mm; $749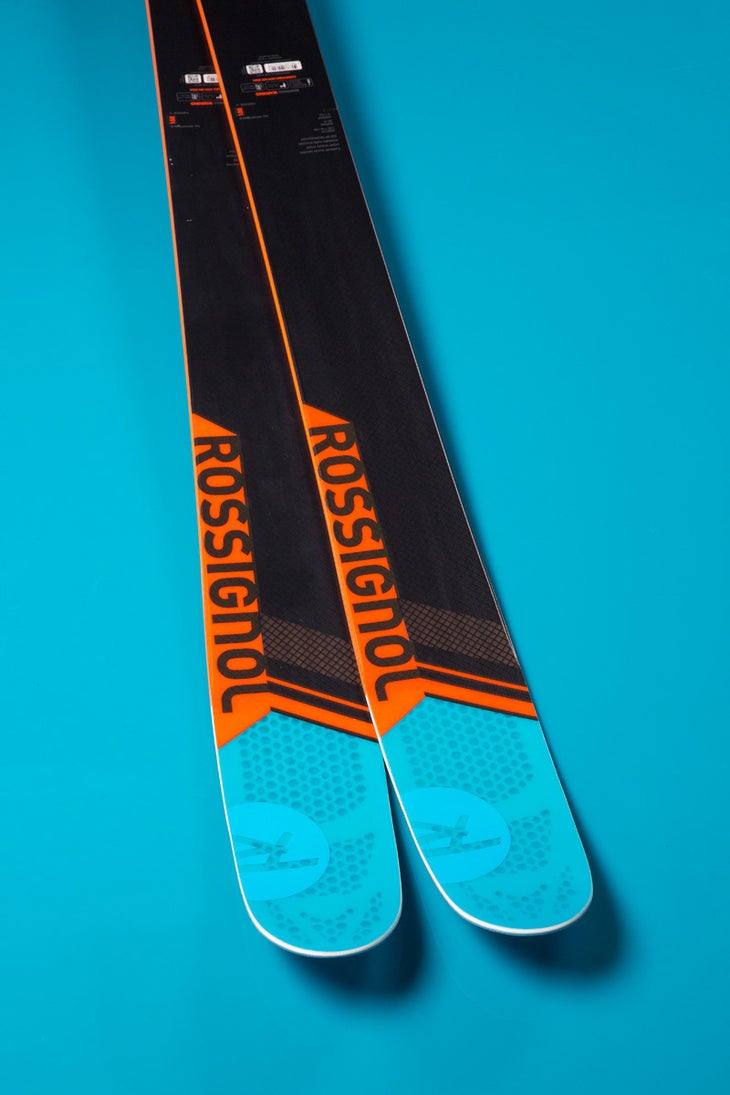 Men's Deep Snow: Rossignol Super 7 HD It was already the perfect shape. This year Rossignol gave the Super 7 the little bit of extra oomph it lacked. With its flotatious width, terrain-smoothing rocker, and loose, slashy tip and tail shape, the Super still invites a reckless attack on the steep and deep. But now it's got a shade more stability. The HD in the name refers to a new reinforcement laminate in the layup, a mix of strong carbon and vibration-damping basalt. The result: sturdier performance in non-bottomless conditions. Waist width: 116 mm; $900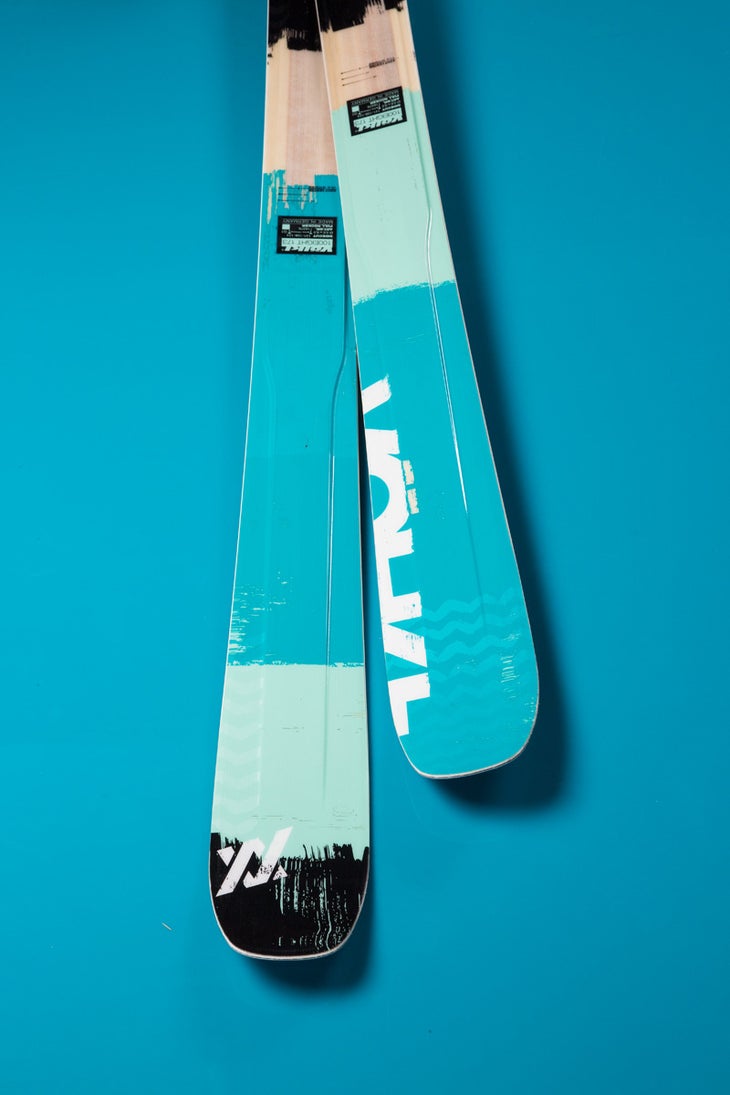 Women's Deep Snow: Völkl 100Eight W Come on, treat yourself to a powder ski and make the most of the best days. Women, worried about weight and unwieldiness, have shown reluctance to embrace the super-wides. The 100Eight is neither heavy nor difficult to steer. Its unusual profile—thick down the middle, slim over the edges—keeps it light and lively. Its full-fat width and surfy rocker make it unsinkable in powder. Testers gave it the highest score of any Völkl, men's or women's, loving its combination of charge-ready stability and surprising user-friendliness. Waist width: 108 mm; $825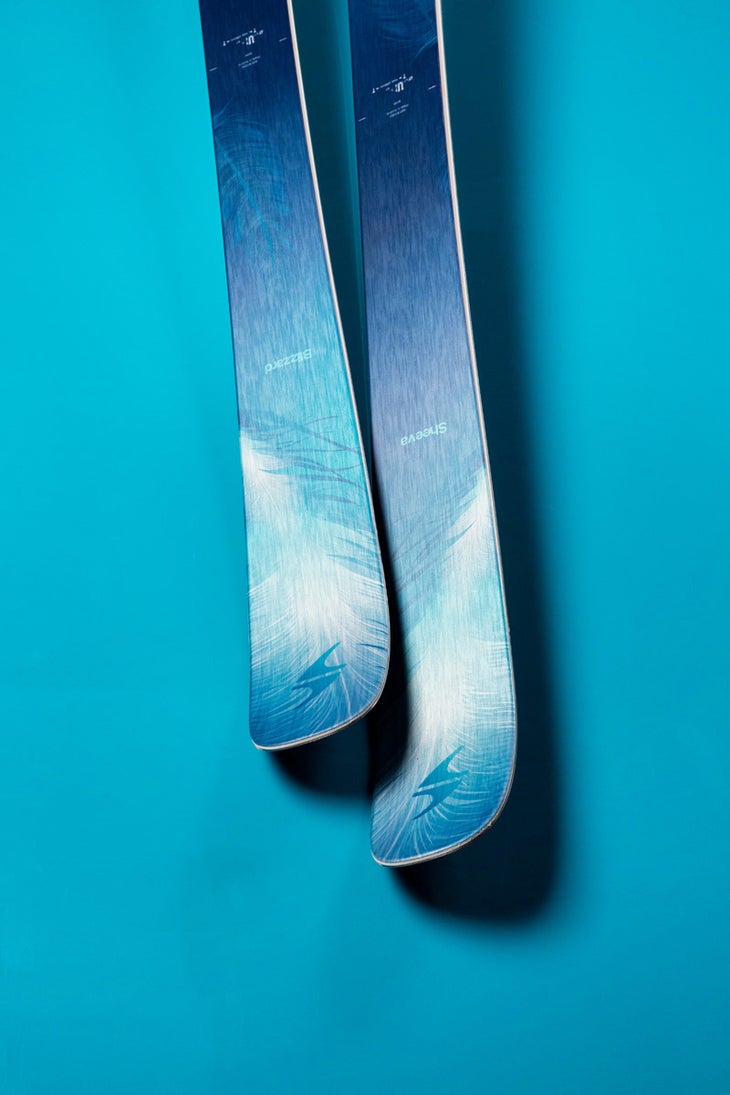 Women's Deep Snow: Blizzard Sheeva Blizzard aced the women's test, winning three categories. The Sheeva has been a Deep Snow medalist for three years. This year Blizzard lightened it up and boosted its torsional rigidity, and it rose to No. 1 in Deep Snow. There's nothing paradigm-shifting about its gimmick-free construction—wood core for snap, vertical sidewalls for edge power, carbon-fiber reinforcement for lightweight strength. And it wasn't the fattest ski in the test. But testers found it plenty surfy in deep snow, plenty edgy on Western softpack, and deserving of the highest score in the entire women's test. Waist width: 108 mm; $720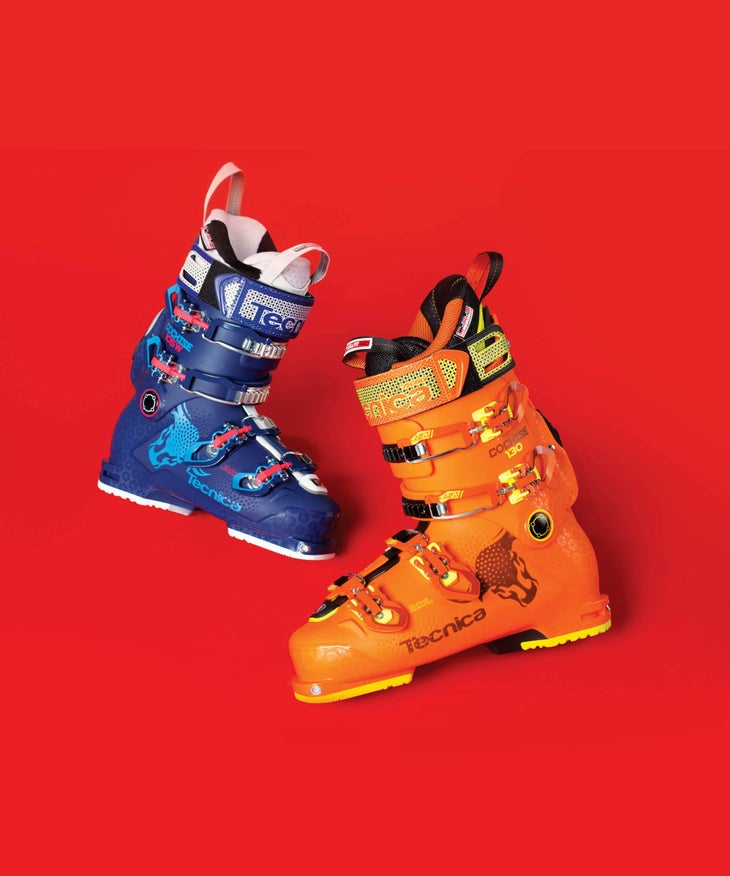 Men's All-Mountain Adventure: Tecnica Cochise Pro 130 | Women's All-Mountain Adventure: Tecnica Cochise Pro 105W The redesigned Cochise Pros might be a resort skier's gateway boot to the backcountry, with tech inserts now built right in. But if you never step into a Dynafit binding or use its hike mode anywhere but the bar, you'll still have a great time. Testers' favorite hike-mode boots are built with tough, bouncy polyether plastic for highly reactive return to neutral. The cuff-release mechanism works great, with little loss of rearward support. And though Tecnica disdains heat-moldable plastic, it worked hard with bootfitters to make the Cochises easily customizable. Backside or frontside, they're quick, capable freeriders. men's: $840; women's: $720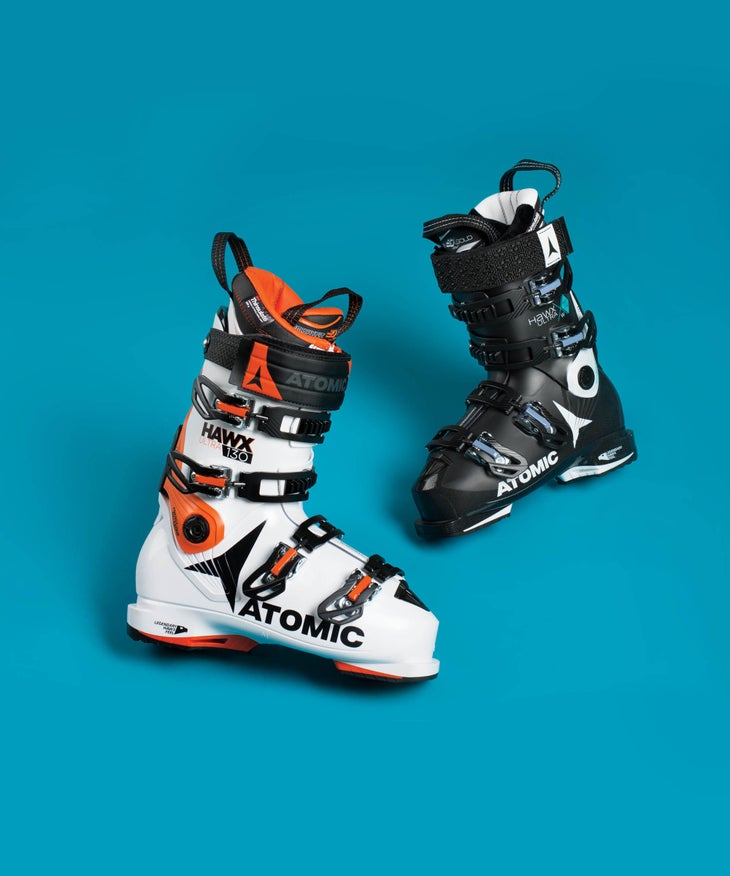 Men's All-Mountain Traditional: Atomic Hawx Ultra 130 | Women's All-Mountain Traditional: Atomic Hawx Ultra 110 W Atomic used what it learned developing the ultralight Backland AT boots to make these narrow-fit all-mountain fixed-cuff rippers. The new Hawx Ultras are built with lightweight Grilamid plastic, and as little of it as possible. The walls are thick where needed for edge-driving power, thin elsewhere for comfort, quickness, and appreciably lighter weight. The Atomic collection still includes the burly Redsters for a racier, denser feel. But for all-terrain freeriding, testers admired the solid stance, agility, and lightness of the new Ultras. Key features: heat-moldable shell and cantable soles. men's: $850; women's: $725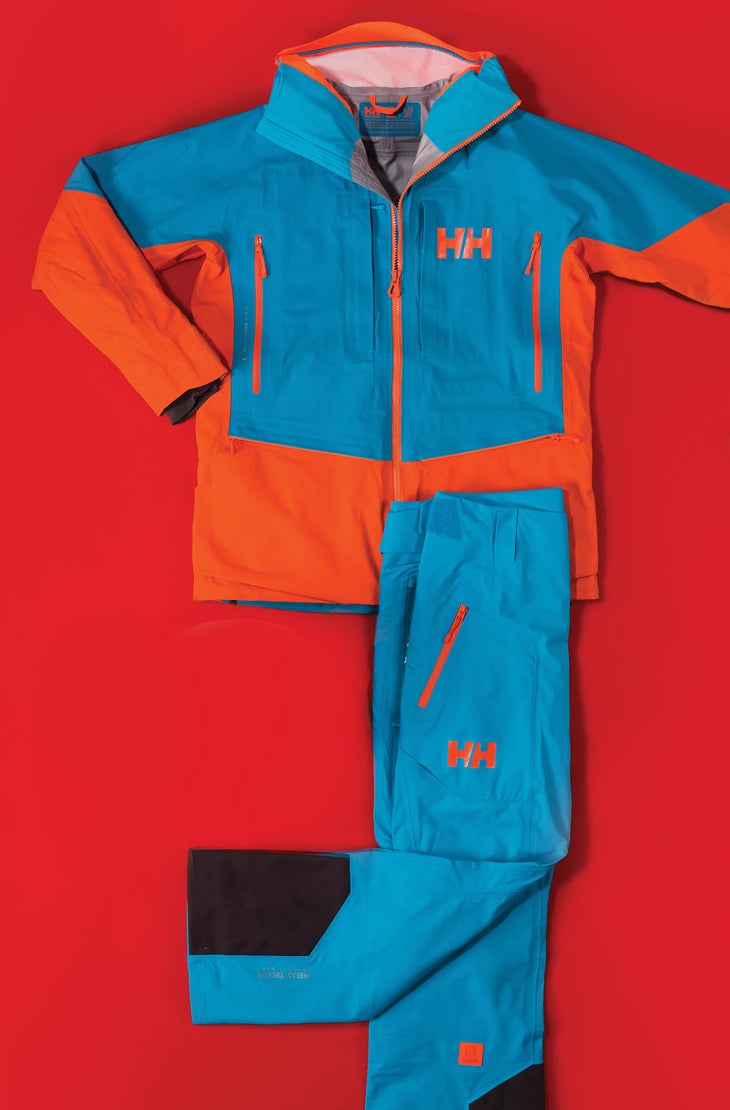 Outerwear: Helly Hansen Elevation Shell and Elevate Shell Pants Sitting at the tippy-top of Helly's men's freeride line, this kit was designed to be bulletproof—immune to any of the hazards that could take down lesser-made ski outerwear. The extreme durability is thanks to Helly Tech Professional 3L fabric; breathability is at its max due to the combination of Helly's Flow membrane and H2Flow venting system. And features such as no-stitch shoulders and sides for comfortable backpack wearing, a removable powder skirt, extra-large pockets for transceivers and skins, and articulated sleeves and knees bode well for all-day comfort and versatility no matter where your skis take you. $650 jacket, $400 pants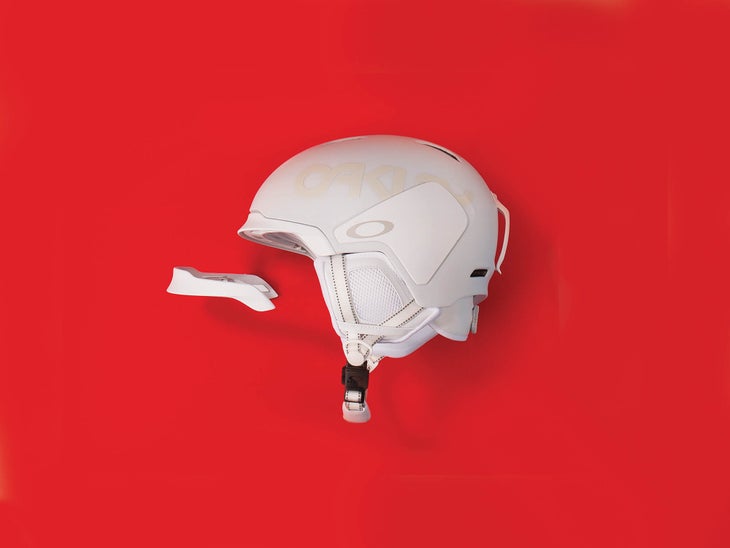 Helmet: Oakley Mod 3 (shown) and 5 Beyond the technical bells and whistles, Oakley understands that an often overlooked component of performance is customization. (What works best for you might not be what works best for me.) That's why we like Oakley's new Modular Brim System (MBS), which allows you to pick a large or small brim to create a tight seal between helmet and goggle. Integrated goggle and helmet venting systems, lightweight dual construction, and the ease of a magnetic chin strap check all the right boxes. $210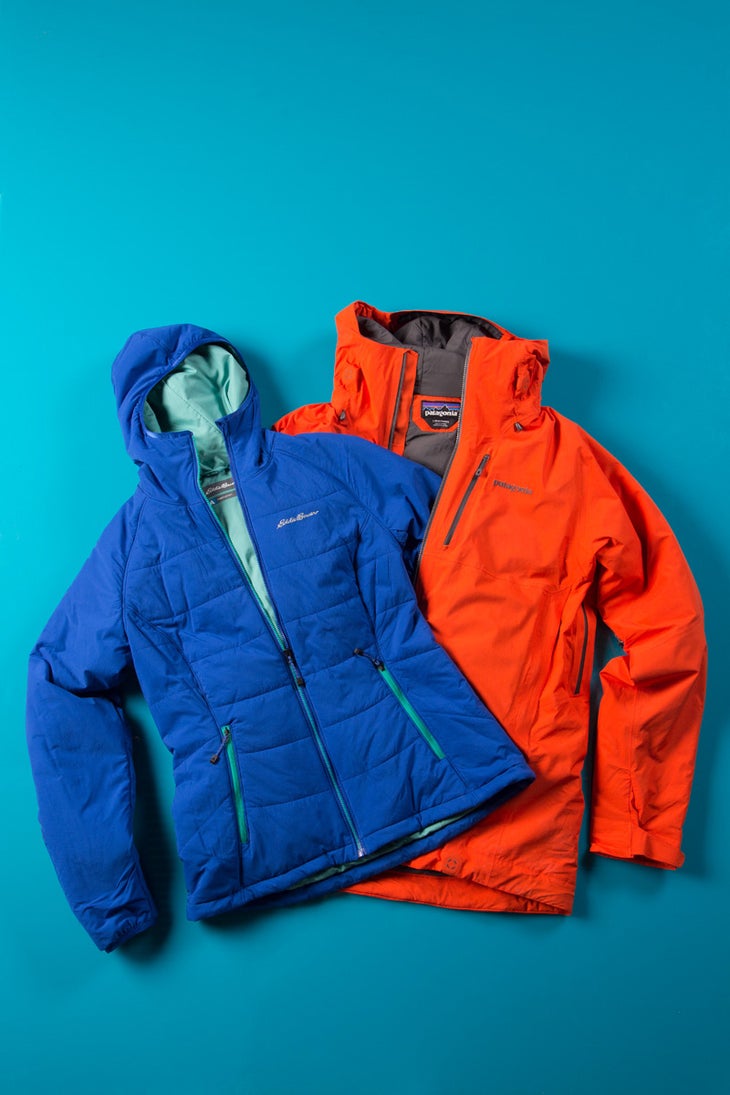 Outwear: Eddie Bauer IgniteLite Flux Hooded Jacket and Patagonia Stretch Nano Storm Jacket Versatility is the name of the game here, and both of these jackets deliver on that promise. They are high-output ski-touring pieces that also serve as insulating layers at or beyond the resort. EB's Flux is packed with PrimaLoft Gold, a super-lightweight, water-resistant, and breathable synthetic insulation that offers all the pros of down with none of the pitfalls. The Nano Storm employs Patagonia's Free Range synthetic insulation wrapped in a water-resistant shell. Both jackets have proven to be invaluable at the resort, in the backcountry, around town, and especially during activities where the yo-yo effect of heating up and cooling down can wreak havoc on your internal thermostat. Eddie Bauer, $249; Patagonia: $449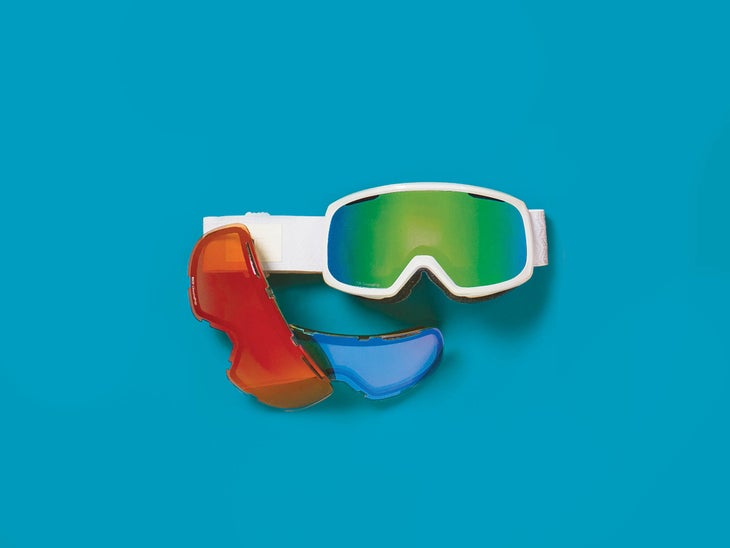 Goggle: Smith Riot with ChromaPop Goggle technology is on the move. Smith's ChromaPop technology is visible progress, enhancing clarity on the mountain. The lens filters light at two different wavelengths, delivering improved definition and contrast, providing a more detailed view of what's ahead. The women's new Riot Goggle serves up an oversize cylindrical lens in a medium fit. $100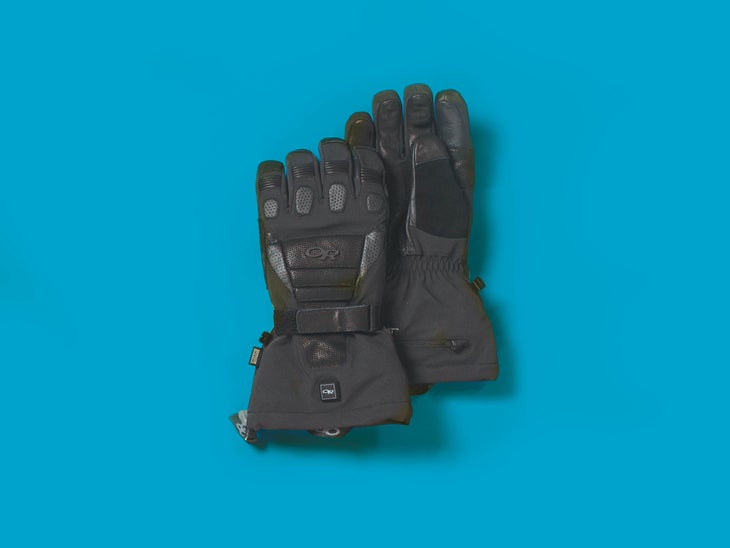 Gloves Outdoor Research Capstone Heated Glove Two requirements for a good ski day: good-fitting ski boots and warm hands. The Capstone gets you halfway there. With twice the heat of its sibling, OR's Lucent heated glove, the Capstone provides tiny furnaces for your hands. Battery life has been increased, which is a huge plus. And LEDs give an easy status report on the three heat settings. Two rechargeable low-profile lithium-ion batteries power the package. $500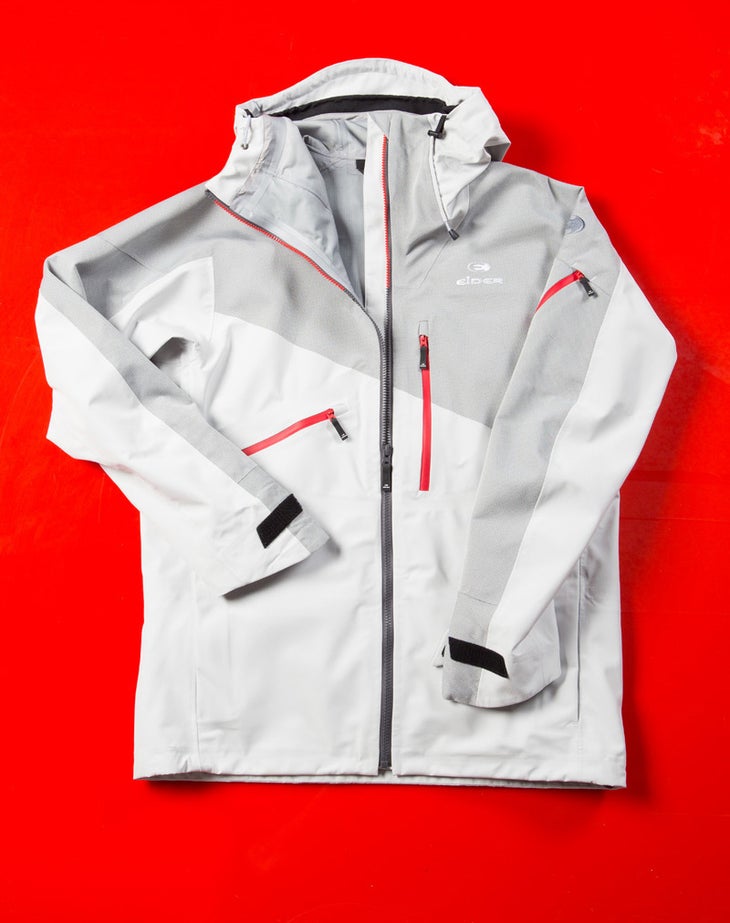 Outerwear: Eider Shaper Jacket Eider overhauled the zipper on this clever jacket, making ample room to zip up and over your chin rather than get into a wrestling match with your neck gaiter. The ergonomic Fix-A-Shape zipper, which is exclusive to Eider for now, simply makes skiers more comfortable, with more room to breathe. It's that easy. The Shaper's three-layer shell construction throughout the rest of the jacket does its part to keep the elements out and the breathability intact. $550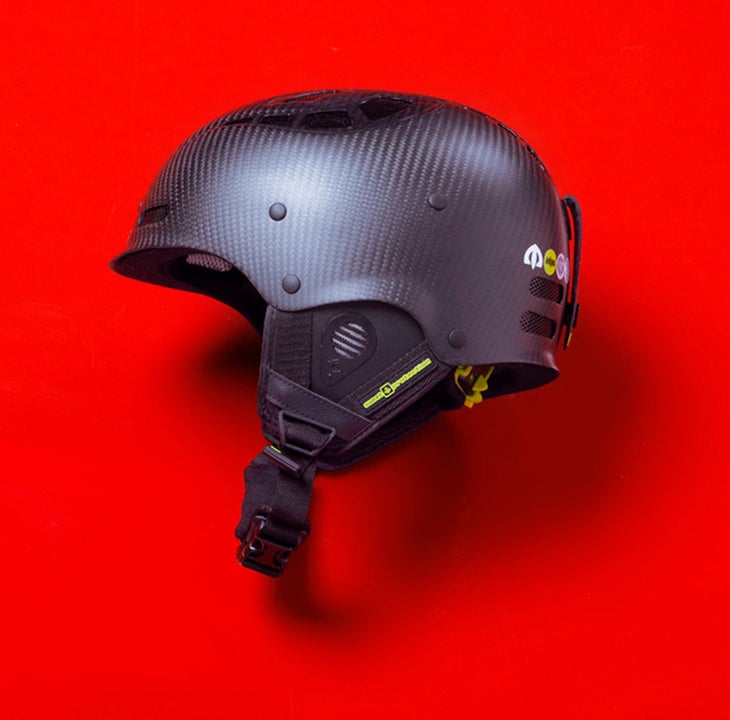 Helmet: Sweet Protection Grimnir TE Helmet If you're going to spend money on ski gear, protecting your head is a good place to start. Wearing this state-of-the-art helmet is kind of like having a second skull. The shell is made of a carbon-fiber-reinforced polymer, the gold standard in strength-to-weight ratio. The Grimner TE includes added protection with "impact shields" and MIPS technology. And even its embedded camera mounts are reinforced, so the cameras don't punch through in the event of a crash. Smart thinking. $450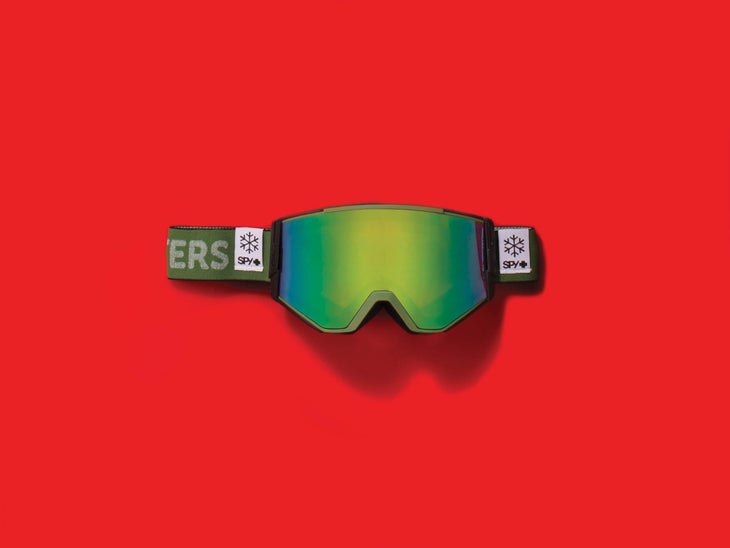 Goggle: Spy POW Ace Spy teamed up with Protect Our Winters for the Ace goggle. We can get behind that, with a portion of sale proceeds going to help POW energize the winter-sports community to address climate change. And the Ace's Quick Draw lens-change system and free bonus lens make it a winning hand on the slopes. $130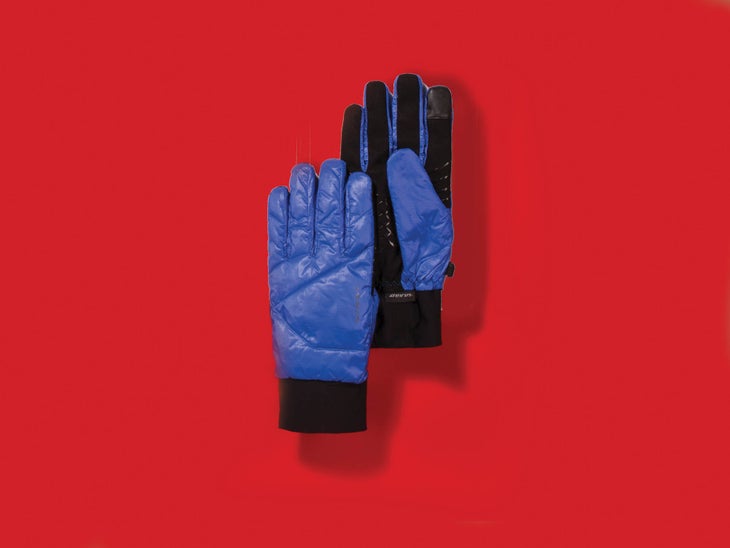 Glove: Seirus Ace The Ace glove isn't a life changer; it's just a nice lightweight package of grab-and-go technology for everyday use. The SolarSphere tech in the new Ace amplifies the sun's heat and transfers it into the interior of the glove. The ripstop outer makes it durable and comfy—and conveniently compressible. And the low price makes it stress-free if a certain editor's Sheltie puppy happens to get a hold of it. $35