The Best Goggles of 2023
Looking for goggs with magnetic lens change systems, UV protection, and color-boosting contrast? Look no further
Heading out the door? Read this article on the new Outside+ app available now on iOS devices for members! Download the app.
There's more to ski goggles than meets the eye. Sure, any pair of goggles will do to keep the snow and sun out of your eyes, but the best goggles do so much more. These days you can get goggles with magnetic lens-change systems that make it easy to swap out lenses on the fly when the weather suddenly turns; you can get goggles that don't even require a second lens because they automatically adapt to changing light conditions; and then there are goggles that have been designed and engineered to fit your face like a proverbial glove. Our top picks of 2023 check all of these boxes and have the power (and technology) to boost any low-vis day.
How We Test
Number of testers: 10
Number of products tested: 33
We compiled over a dozen new goggles and distributed them amongst 10 testers based in North Lake Tahoe, California. Our goggle testers came from a wide range of ski preference and background—some backcountry pursuits, others groomer devotees. Some of our testers work in the ski and outdoor industry as coaches, designers, guides, and in product marketing. They had two months to put the goggles to the test, wearing them in all weather conditions everywhere from ski resorts in California to a backcountry hut trip in British Columbia to a powder day in Utah. After thoroughly vetting each goggle in a range of light conditions, testers filled out a form where they reviewed everything from lens versatility to compatibility with a variety of helmets to the size of the field of vision. Using their feedback, we narrowed down the 33 pairs of goggles tested to these nine models that most impressed our testers during their weeks of testing.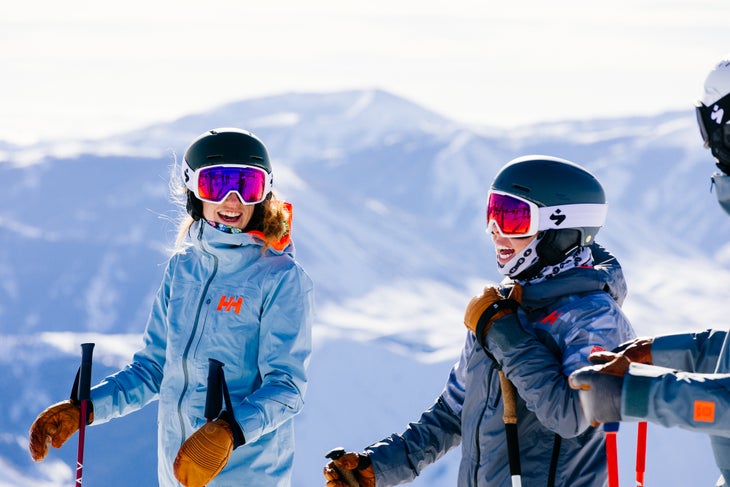 Reviews: The Best Ski Goggles of 2023
Section divider
Glade Adapt Photochromic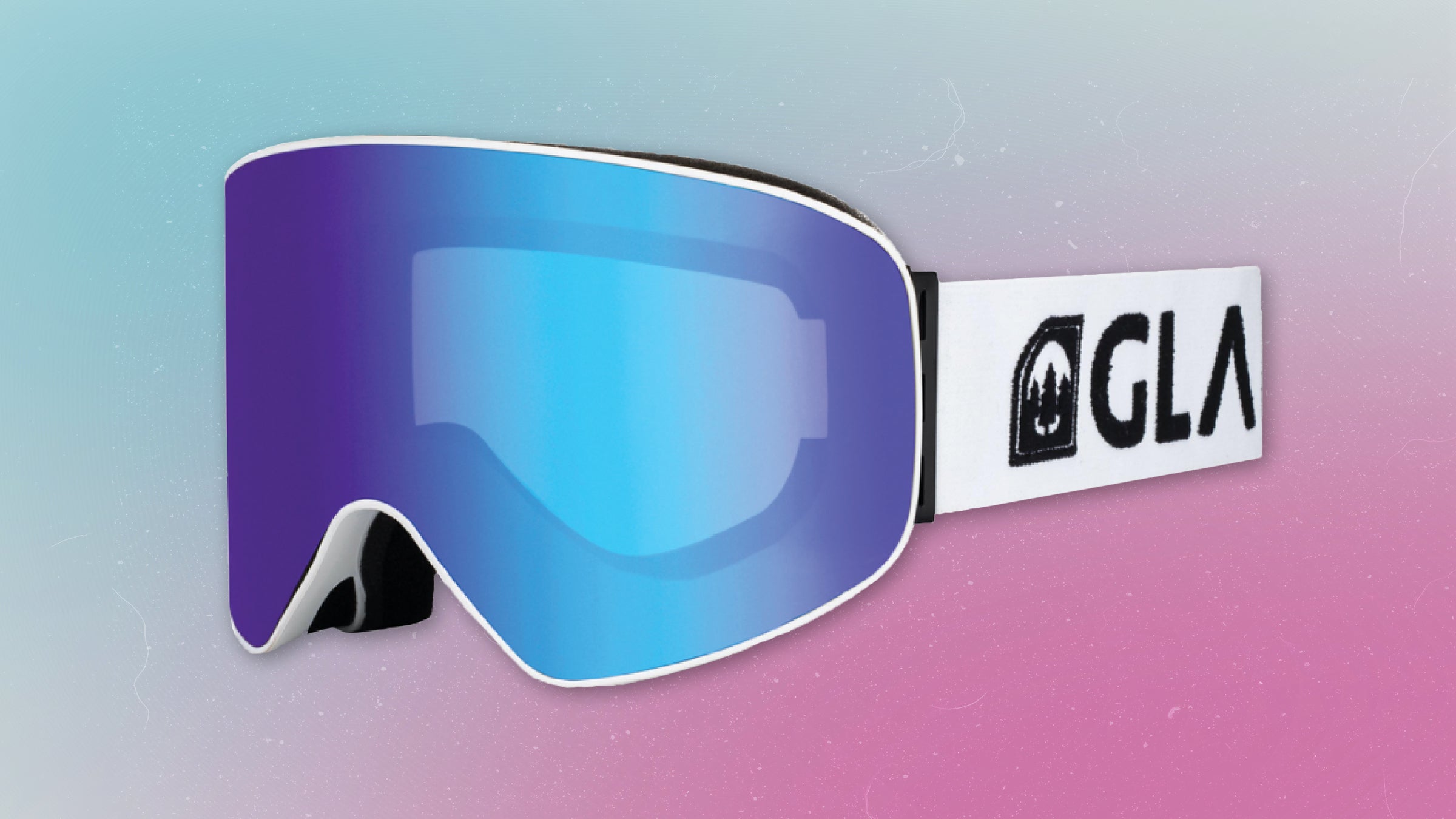 Lens shape: Cylindrical
Face fit: Medium
Price: $139 (Buy Now)
Some of us just don't want to bother with swapping out a lens on cloudy days or during early morning backcountry tours. The extra one tends to get misplaced or forgotten, or it can be a pain to switch in and out. But finding one lens to work in all conditions can also be tough. The Glade Adapt Photochromic is a valiant effort to do just that: create one tint-changing photochromic lens that works all day, in all conditions. The Italian-made dual-layer lens is high quality without being overpriced. "Who needs fancy changeable magnetic lenses when you have a sharp photochromic shape-shifter?" one tester remarked. "I'd buy two pairs of these over one pair of fancy removable-lens goggles any day." Even our most skeptical testers became one-lens converts: "At first, I thought the one-lens thing was a joke, but it actually performed really well. Crystal clear in full sun or overcast." The goggles fit with a Glade helmet perfectly and also were compatible with other helmet brands.
Section divider
Spy Marauder Elite Happy Boost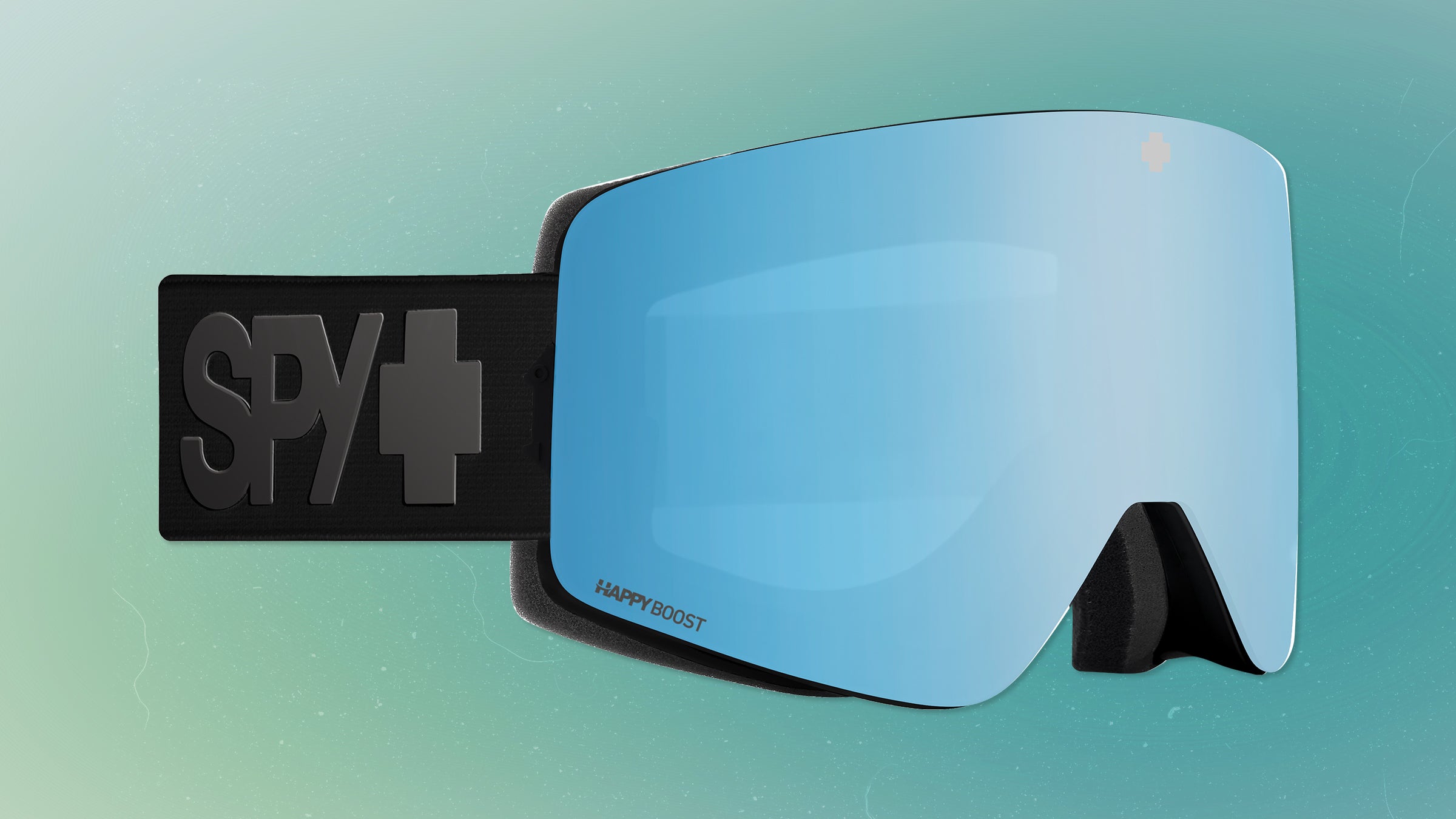 Lens shape: Toric
Face fit: Large
Price: $310 (Buy Now)
Some lenses come with a colored tint—say, a rose or a bronze—that can enrich certain colors in nature, but mute others. If you've worn a pair of goggles that turn the clouds pink or wash out the blue in the sky, you'll know what we mean. The Spy Marauder Elite comes with an innovative lens technology—designed using artificial intelligence to test 10 million lenses before finding the right one—that boosts color without distortion. One tester called it the most impressive lens in the group, adding, "These goggles made the natural colors of the mountain come to life." The foam against your face breathes well on sweaty hikes, and a vast field of vision offers clarity in all directions. It also has a crowd-pleasing lens-swapping system: "I like how the magnets guide the lens into place, and that it has a locking mechanism on each side," another tester noted.
Section divider
Giro Axis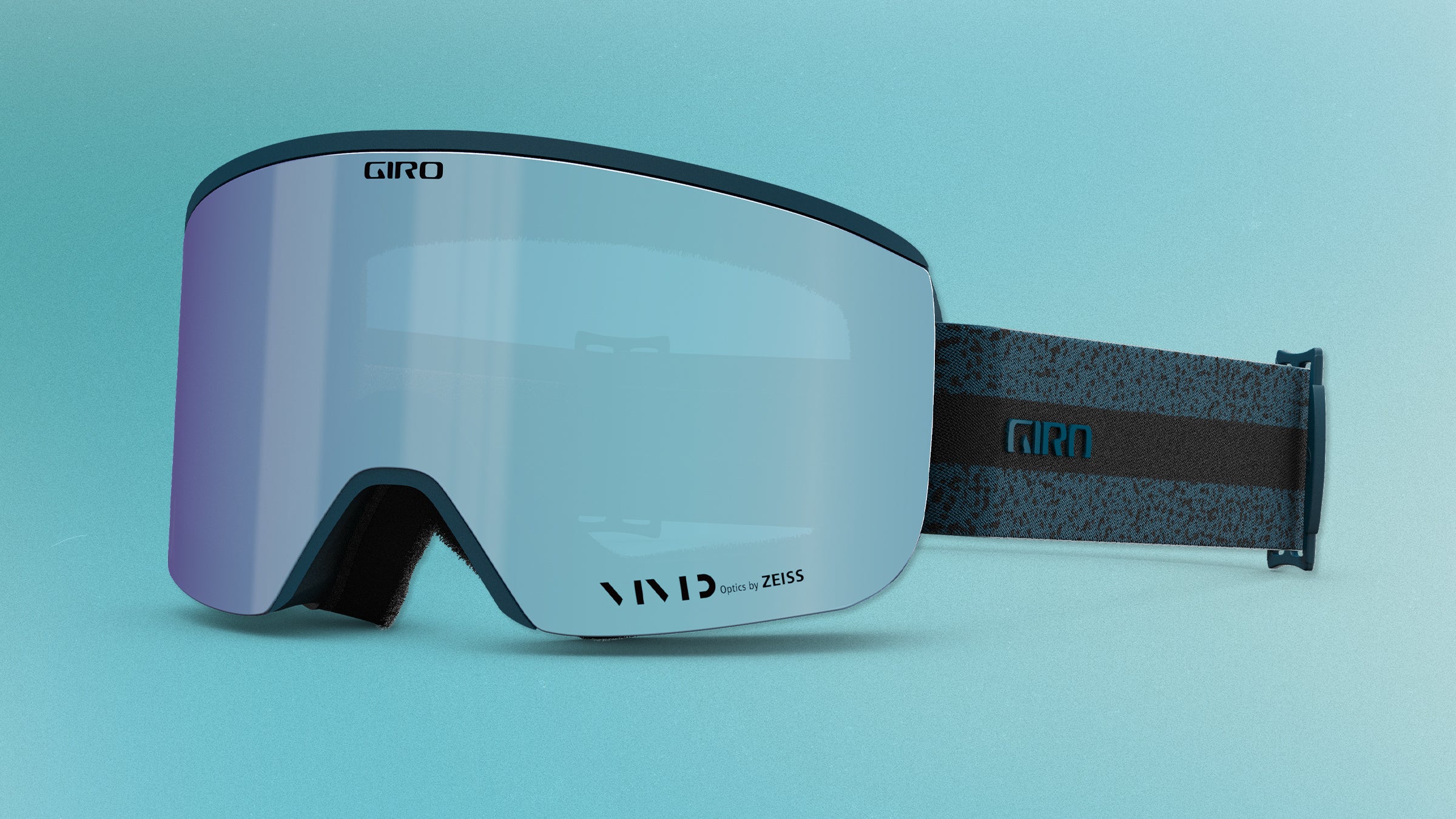 Lens shape: Cylindrical
Face fit: Medium
Price: $190 (Buy Now)
This is what happens when one of the largest guitar companies in the world partners with an action-sports brand. The first thing you'll notice about the Giro Axis goggles, a collaboration with Fender, isn't the fit or the acuity; it's the smashing good looks, thanks to a dapper guitar-style strap that would look just at home hanging off the shoulders of a rock star. Once you get over its stylishness, you'll appreciate the high-powered optics, too. The lens gives you a precise view of the world without oversaturating or straining any colors. One tester said they'd buy these goggles for their good looks, but they'd wear them because they make seeing while skiing easy. No premium goggles these days fog up, thankfully, but the Axis has soft-against-the-face, nonabsorbent foam that releases moisture through vents along the top, so condensation would never be a concern here.
Section divider
Smith 4D MAG S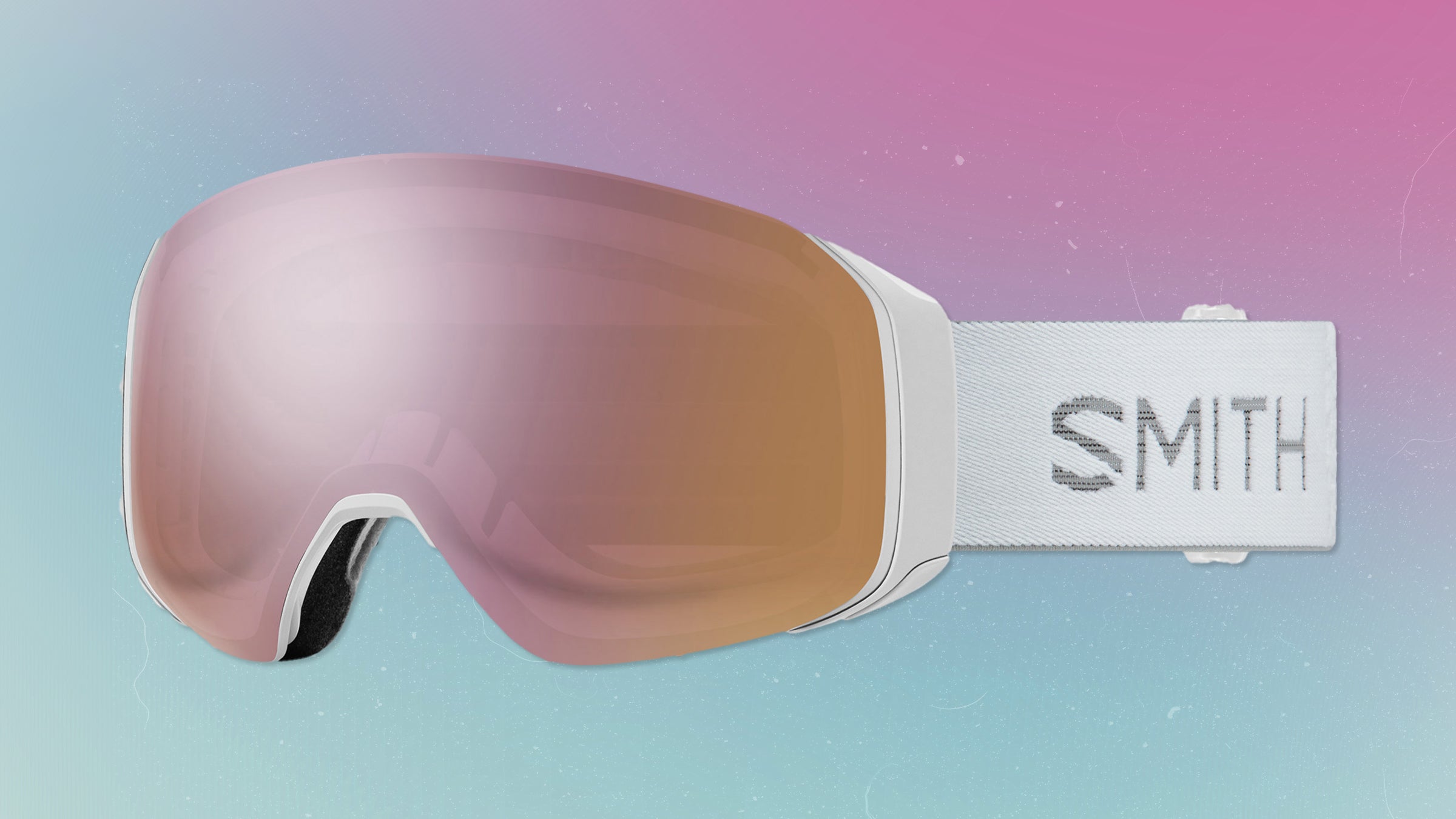 Lens shape: Spherical
Face fit: Small
Price: $320 (Buy Now)
Smith took its popular 4D MAG model and made a new version specifically designed to fit those with smaller faces. Among our testers, it worked best for those with narrower mugs and those who prefer more undersized goggles. "Some goggles these days take over your whole face," one tester said. "These feel considerably less obtrusive." The goggles also come in a low-bridge option for those with high cheekbones or a lower nose bridge. "A subtle contour on the cheekbones tapers toward your face for a comfortable, low-impact feel," noted another tester. It comes with bright- and low-light ChromaPop lenses, which are easy to swap out on the go. Nice add-on: These goggles come with a Gogglesoc lens protector, rather than the typical bulky bag, so you now have a sleek way to transport or store your goggles without scratching the lens.
Section divider
POC Nexal Clarity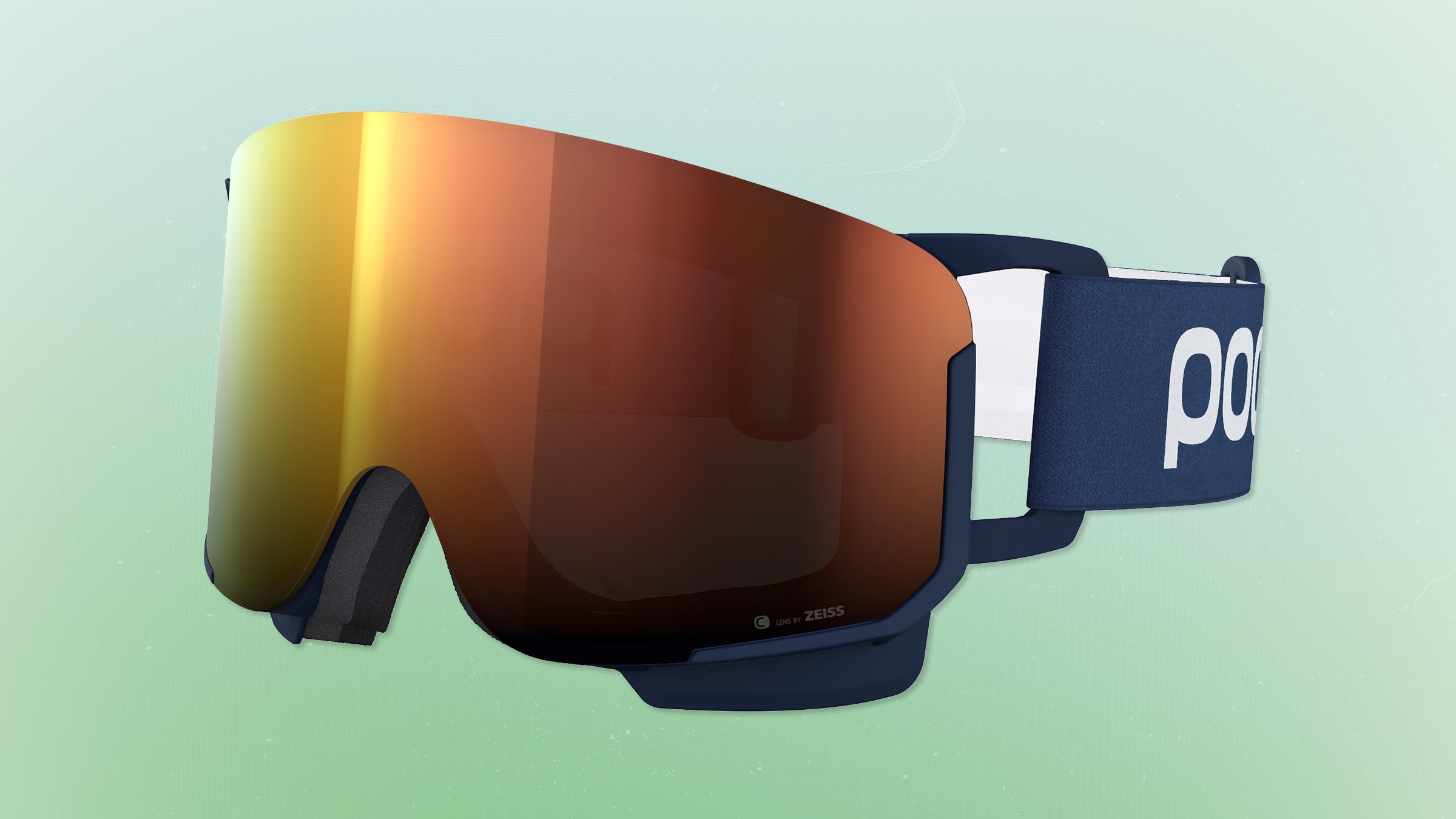 Lens shape: Cylindrical
Face fit: Large
Price: $230 (Buy Now)
At first glance, the Nexal Clarity's zygomatic-bone covers are a little, um, confusing. "What's with the extra half-inch of plastic that goes down below the goggles over the cheekbones?" one baffled tester asked. Turns out, they're meant to protect your face from windchill or frostbite on that exposed patch of skin just below your goggles—and, once you get used to them, they're quite comfortable. On warm days, the bone protectors even helped pull the goggles away from the face and increased airflow, reducing the amount of condensation forming inside. There's a switch atop the goggles to open and close a small vent; keep it open to increase air circulation and prevent fogging. Inspired by freeride skiers and snowboarders, the cylindrical Nexal Clarity goggles are big, best suited for those with larger faces or who want an extra-wide field of view. If you have a smaller face, opt for the POC Nexal Clirty Mid, which is the same goggle just in a slimmer silhouette.
Section divider
Salomon Radium Prime Sigma Photo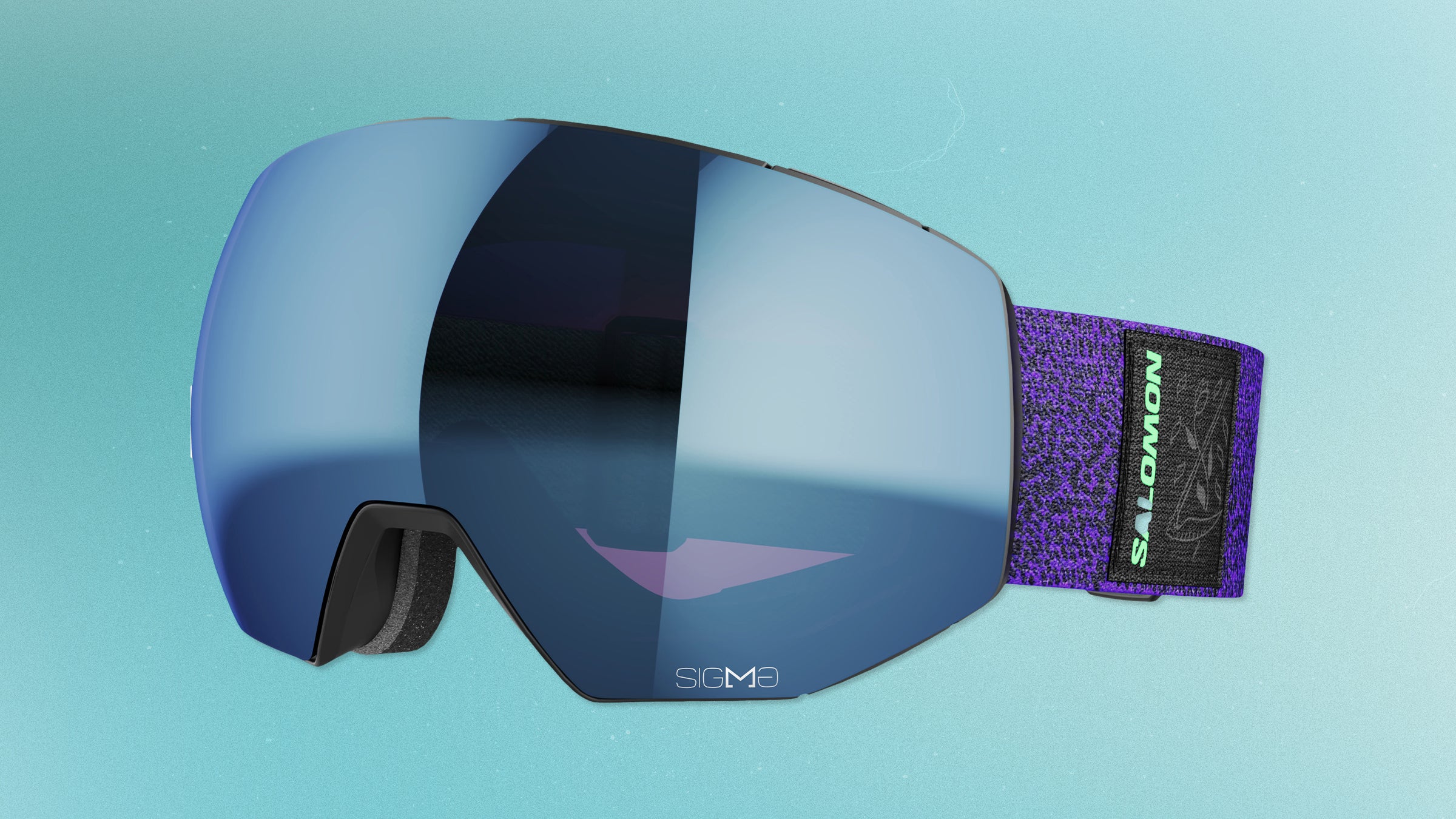 Lens shape: Spherical
Face fit: Medium
Price: $330 (Buy Now)
If you're someone who likes to change their lens out throughout the day, depending on the light and conditions, you need goggles that have a secure, intuitive swap system. Salomon's Radium Prime Sigma Photo goggles have 16 magnets—which our testers called "absurdly strong"—that hold the lens in place, with easy-to-grab rubber grips so you can swap lenses without smudging your view. In use, the magnetic lens attachment is both secure and quick to take off. The photochromic lens is meant to adjust to conditions, and it does that well. "Everything was bright, but never too bright— great contrast, and everything looked crisp and clear," a tester remarked. You'll get a massive view of what's ahead and to the side in this oversized spherical lens, which feels both wide and tall. The goggles sit so close to your face that you'll see very little of the frame blocking your view.
Section divider
Anon M4S Perceive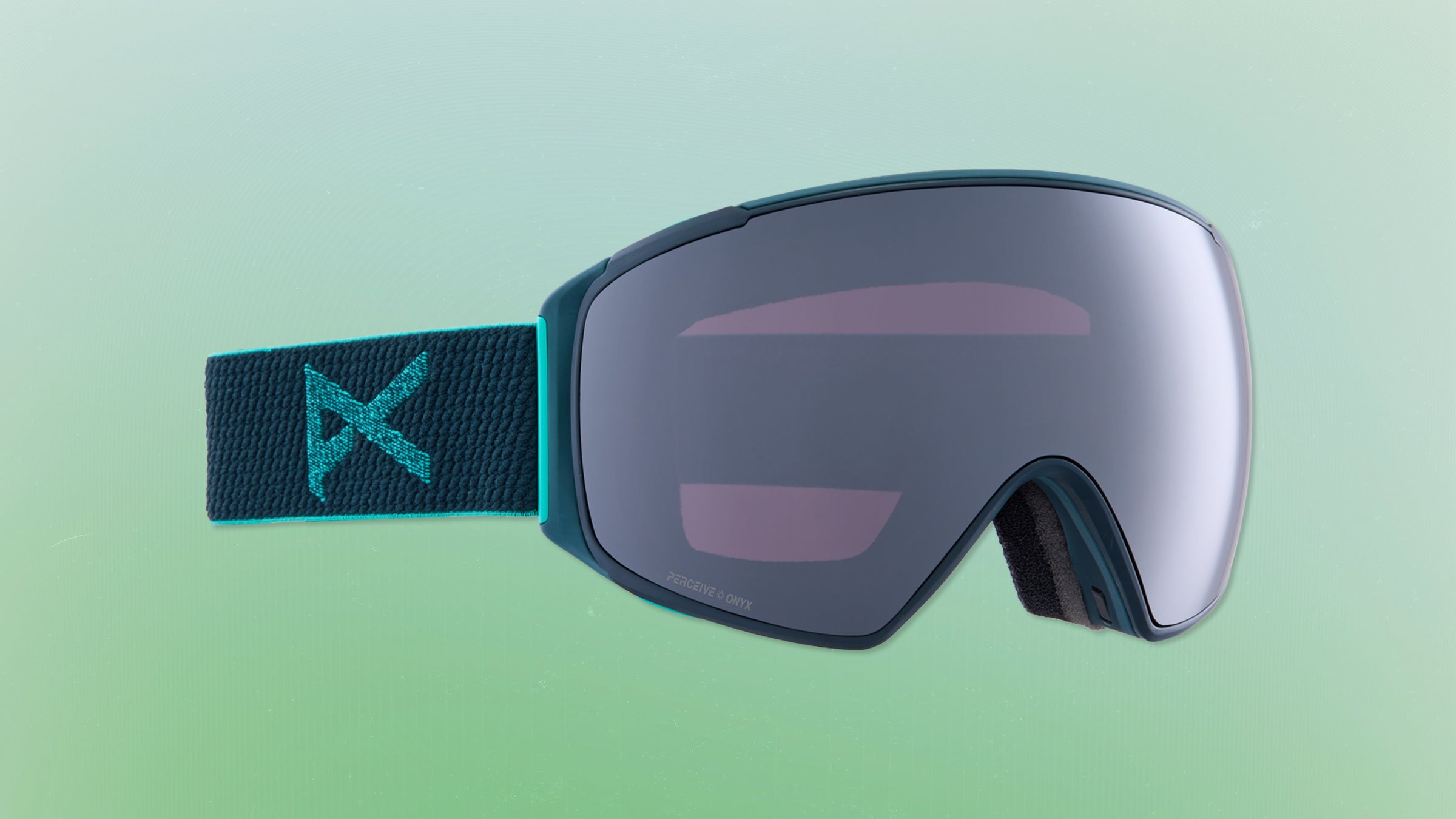 Lens shape: Toric and Cylindrical
Face fit: Medium
Price: $320 (Buy Now)
There's a lot to like about these smartly designed goggles, which one tester called "genius." For starters, the lens on Anon's M4S Perceive offered crisp, high-contrast vision in an adaptable shade that was pleasing during a wide variety of conditions. Swapping the lens out as needed also came easily. The frame is designed to fit small to medium faces, and testers said it felt like a good middle-of-the-road fit for average-sized heads. On storm days, an accompanying face covering for protection against wind, snow, and sun snaps into the bottom of the goggles using magnets. You may not use the mask feature much—it makes it a little tough to breathe—but the stay-put magnet between mask and goggles is a nice touch compared to a traditional neck gaiter, which can slip down your face. One gripe: Be careful when you're putting the goggles up on your helmet, as the lens doesn't have a locking attachment and can partially pop out if you flex the goggles just so.
Section divider
Scott React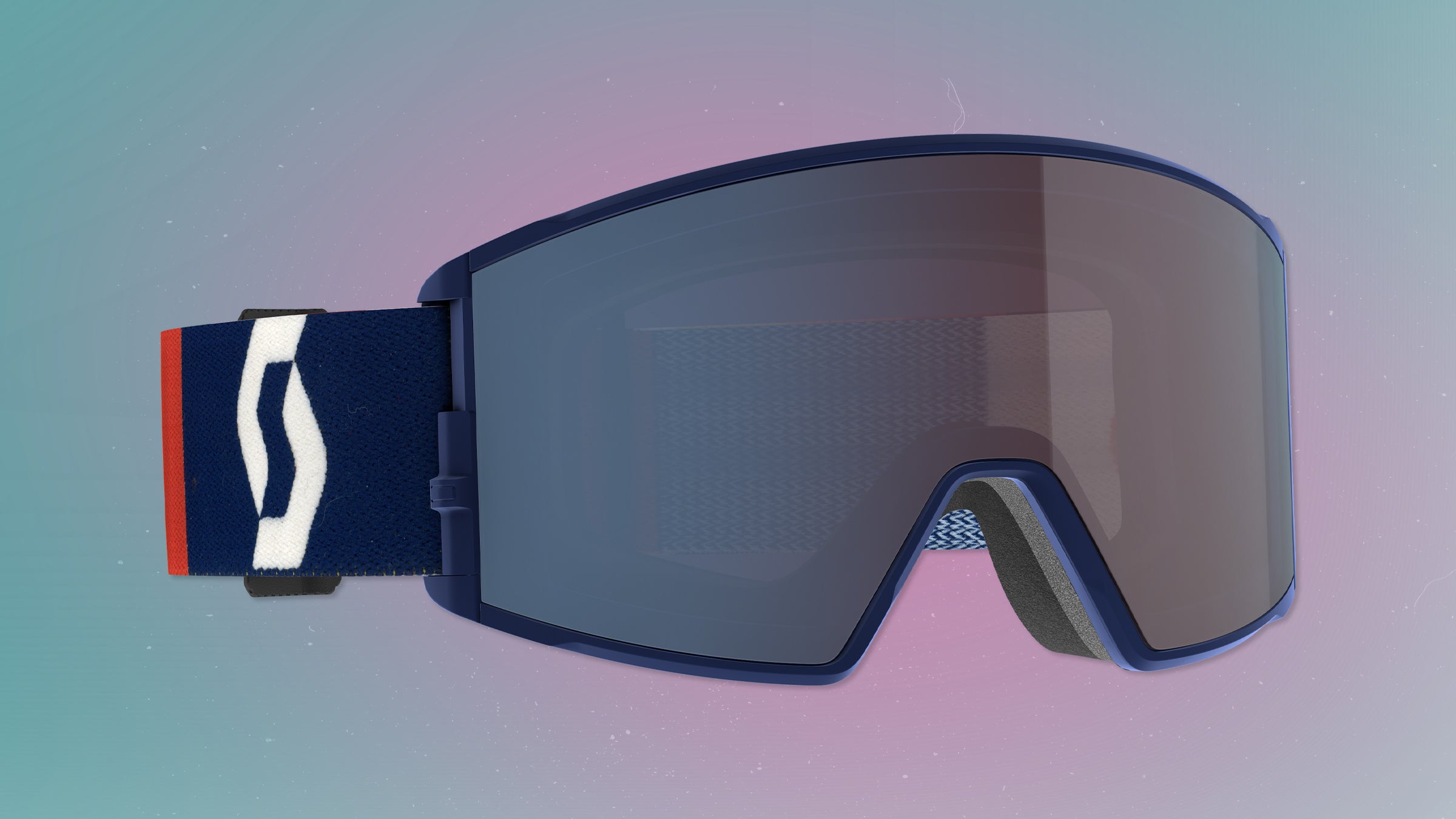 Lens shape: Cylindrical
Face fit: Medium
Price: $250 (Buy Now)
The Scott React truly is well-named: The crisp-clear lens reacts to whatever the light is doing. Cloudy and hard to see? It punches up the definition. Excessively bright? It tones down glare. Plus, the cylindrical shape offers good peripheral vision as you're skiing into high-traffic areas at the resort or dense trees in the backcountry. When you need to swap out the lens, magnets guide it to the proper spot and lock it securely into position. "The lens-unlocking system was the easiest I have seen in the test," one tester commented. Others called the lens-change process intuitive, quick, and easy, even with bulky gloves on. These goggles are compatible with glasses underneath and have a snug but still comfortable fit with moisture-wicking foam against the face. Included: a bonus lens and cover.
Section divider
Dragon NFX2 Kimmy Fasani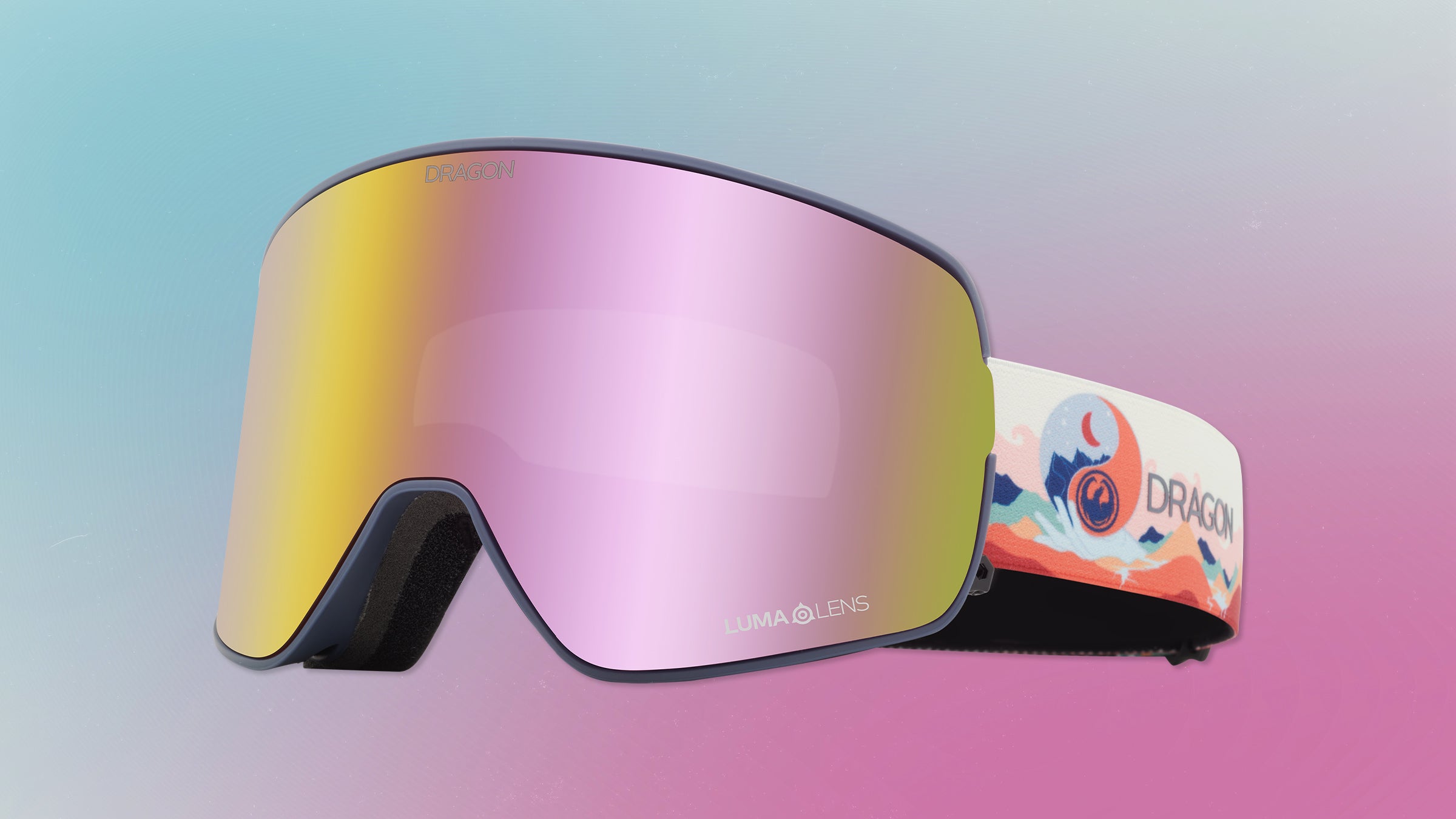 Lens shape: Cylindrical
Face fit: Small
Price: $200 (Buy Now)
Dragon partnered with pro snowboarder Kimmy Fasani and her partner, pro skier and artist Chris Benchetler, to create the visual styling of the cylindrical NFX2 goggles, and the result is a sunset-hued strap graphic that melds ocean waves with mountain peaks. The optics, though, are what impressed us the most. With an expansive range of vision and a sharp, tint-free lens, bumps and texture in the snow, even in low-light conditions, appeared crystal clear. It comes with two lenses, and the smart lens-locking system on the side facilitates an easy and relatively touchless swap. But testers also said the main lens provided is an adaptable one-lens option if you don't want to deal with changing it out. "The lens was nice for both sunny and low-light days," one commented. Hate it when your goggles shift around when you're skiing down? Us too. The triple-layered foam stays glued to your face, without any excessive movement or moisture buildup.
Section divider
Zeal Hangfire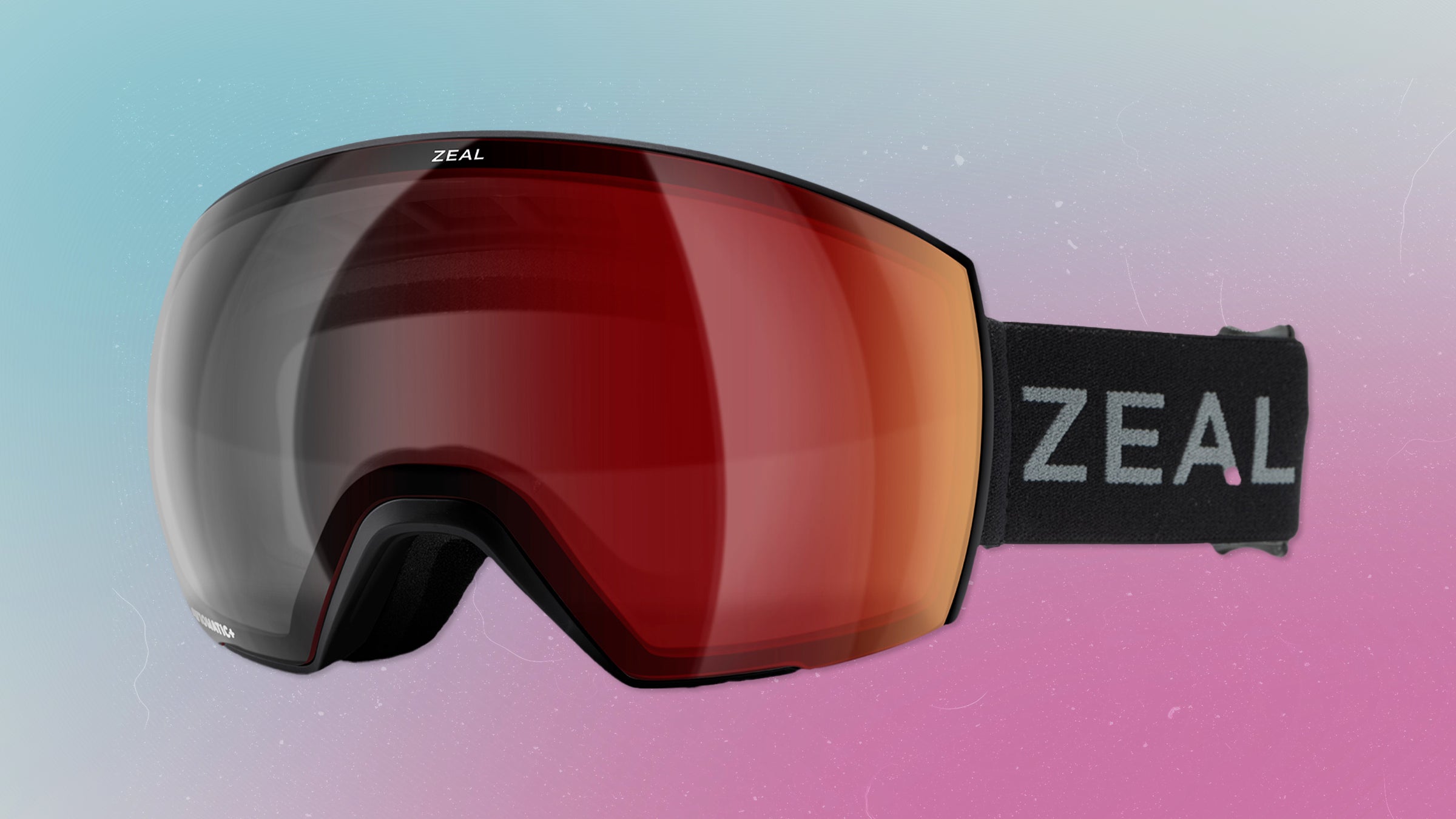 Lens shape: Spherical
Face fit: Medium
Price: $129 (Buy Now)
You know how sometimes goggles let you see straight out in front and to the left and right, but there's a blind spot looking down? The Hangfire was made with what Zeal calls a pantoscopic-tilt design, which is a fancy way of saying the lens is slanted in such a way that you can see 20 percent more of the slope below you. The result is subtle, but it does enhance vision underfoot and improves confidence in steep terrain. "I felt like my peripheral vision was twice as big as with other goggles," one tester noted. It's got a spherical polycarbonate lens that softens harsh sunlight and a lightweight, semi-rimless frame and soft, triple-layer foam that is comfortable on your face even in warming temperatures. Some locking systems feel flimsy, like the lens could pop out at any moment, but not these. The lens-change system is foolproof, and it locks into place in a way that feels both durable and reassuring.
Section divider
Frequently Asked Questions
How do I choose ski goggles?
Fit is the most important aspect of ski goggles. You will want to make sure they properly fit your face and are not too small or too big. Picking the correct lens tint is also important. Most of the goggles here come with either an additional low-light lens or have the ability to adjust the tint either automatically to match light conditions or manually.
How do you prevent ski goggles from fogging?
Newer goggle models have extensive ventilation and an inner lens coating to prevent fogging. However, physics dictates that if there is sufficient moisture being provided from within, combined with warm and moist outside conditions, the goggles might eventually fog up. When backcountry skiing, it is best to keep goggles in your backpack and get them out for the descent to avoid fogging issues. Don't hike with them on your hat, helmet, or worse yet, around your neck. When you're skiing at the resort, keep your goggles on your face as much as possible. A trick for tram or gondola riders is to take them off and hang them from a window or tip of your skis to help keep them dry and shed some moisture. If you just put the goggles up on your helmet, they will not air out sufficiently, and the vents on your helmet could also pump additional moisture inside the goggle. Read more here.