Take a Look Inside the Austrian Factory Producing America's Best-Selling Skis
Deep in the heart of the Austrian Alps, one factory is producing the top-performing—and best-selling—skis in North America.
Heading out the door? Read this article on the new Outside+ app available now on iOS devices for members! Download the app.
This is a preview of a feature article that was originally published in the 2020 Gear Guide of SKI. To read the entire story and get all the 2022 SKI Test Results delivered to your brain early this year, join Outside+ today.
Whether or not you've ever heard of Mittersill, you've more than likely seen, and possibly skied on, the Austrian town's key export: Skis. Over the past decade, the Tecnica Group Ski Competence Center—the biggest employer in town and main production facility for Nordica and Blizzard skis—has produced a majority of SKI Magazine's top-scoring all-mountain planks, which also happen to be the best-selling skis in the United States.
The Enforcer. The Black Pearl. The Brahma. The Santa Ana. The Bonafide. Since 2012—the year the Blizzard Bonafide launched—to 2020, Nordica and Blizzard have produced a total of 29 SKI Magazine Best in Test models. In 2019, these brands set a high-water mark when they were recognized as the best skis in seven out of eight categories at SKI Test.
According to the Snowsports Industries of America, the Blizzard Black Pearl 88 and the Nordica Enforcer 100 were the two top-selling skis in the U.S. in 2019. Both brands have built families around these models with various shapes using the same names, such as 2019's third best-selling ski in the U.S., the Nordica Enforcer 93, the 2019 Best in Test Black Pearl 98, and 2020's Best in Test Nordica Enforcer 104 Free.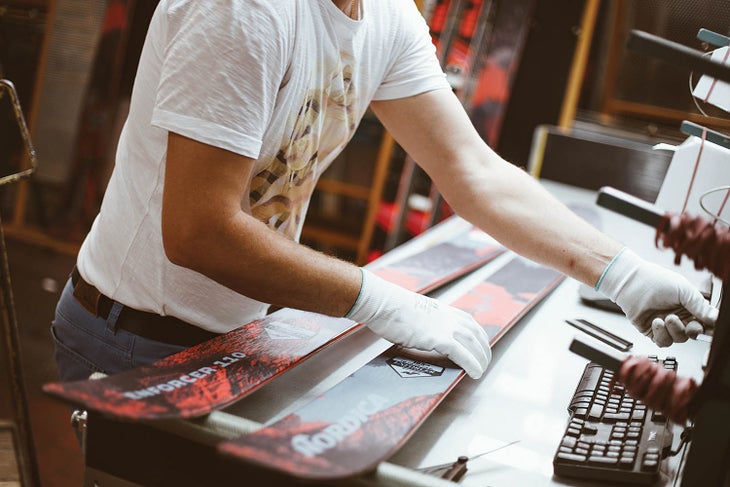 But Mittersill's key exports haven't always dominated the American market. Due to ownership issues throughout the 1990s, the facility was practically on life support until the Tecnica Group purchased Blizzard and the factory in 2006. The company moved the production of Nordica skis, which the Tecnica Group acquired in 2002, from Slovenia to Mittersill, and put into motion a business plan that would reinvigorate the factory and build a foundation for a newfound level of community pride that Mittersill had been missing since the 1980s.
This article is part of the SKI Magazine archive and is available to Outside+ members. Read the full story here.