Roz Groenewoud: What You Want To Know
Canadian freeskier Roz Groenewoud, 20, placed third in X Games superpipe last weekend in Aspen. We asked for your help coming up with questions to ask her in an interview (the best question won a pair of Kombi's Roz G gloves). The winning question: Will Roz pose naked for a men's magazine? Find out her answer here.
Heading out the door? Read this article on the new Outside+ app available now on iOS devices for members! Download the app.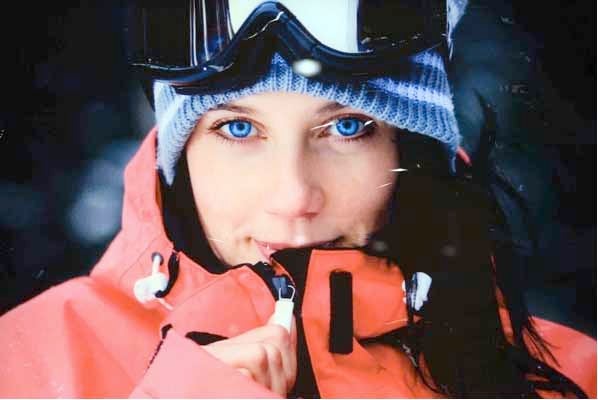 We asked for your help coming up with questions to ask pro freeskier Roz Groenewoud. And you delivered. The person who asked the best question (according to Roz) won a pair of Kombi's Roz Kombi's Roz G gloves. See below and the next few slides for your questions and Roz's answers. Here's the winning question—congrats to username Diah.
If a men's magazine asked you to pose naked would you do it?
This was my favourite question, because I've never been asked it but I've thought about it since I attended a conference in the fall of 2008 (sponsored by SheJumps and the Stone Clinic). One of the seminars was 'The Sexy Question: good or bad idea for female athletes?' The main speakers were Marla Streb (pro mountain biker)and Gretchen Bleiler's (pro snowboarder) agent. Marla spoke of her amazingly powerful nude photo on her bike that appeared on the cover of Outside magazine. She insisted that there be no photo corrections or airbrushing as she wanted it to be 100 percent her—she said she earned every scar and her powerful leg muscles. She has never looked back on her decision to appear naked.  Gretchen, on the other hand, has had nude photos appear in magazines that aren't indicative of her personality or her strength as an athlete and therefore, apparently, she's regretted them. Both women agreed that nude photos, in the right situation and at the right point in your athletic career could be a beautiful thing. Following that advice, with the right photographer with the right magazine with the right concept,  I would do it.
(Click to the next slide for the rest of your questions.)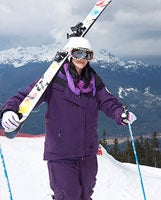 Roz likes to listen to some fun music!  Does she listen when she is practicing and on the slopes? If so, what is she listening to?!
I definitely listen to music on the hill as it keeps me motivated. During practice, I have a playlist of hip hop and rap. Remixes by Girl Talk and Basement Jaxx are some of my faves. Recently, during competition I've been playing  'The game needs me' by Dyme Def on repeat because it has an amazing beat.
How do you get yourself psyched up for a competition?
Competition psyches me up. Once I'm in the air and skiing, I don't need anything. Music helps me get focused.
Roz, you are wicked ambitious taking on college and a skiing career! How is it going? How do you balance school work and skiing while excelling at both?
I love skiing but I also love school, so the balance is essential for me. Going to Quest University in Squamish works perfectly for my schedule.  I am able to take December through March as well as July and August off school to ski, giving me the best of both worlds. During the fall and spring, I stay super organized to maintain that 4.0 but also get my body as strong as possible.   I'm not going to lie:  It is still a trade off. For example, the best training in New Zealand is in early September and I'm back at school.  But for me, I need both in my life.

What's your worst injury or accident?
Any accident that takes me away from skiing for a while makes me unhappy. Some injuries have just been bad timing—taking me away from a competition or training. The injury that took me away from skiing for the longest period of time was a type II MCL tear. However, it was misdiagnosed as a broken leg requiring surgery so I felt happy when my doctor in Canada diagnosed it as "just an MCL tear."
Do you have a nickname?
The name that everyone in skiing knows me as, Roz, is actually a nickname. Most of the people closest to me call me by my full name, Rosalind or Rosa. The boys I travel with make up new nicknames for me everyday such as Woz, Ross, Rebag (after the snow boarder Ross Rebagliati), Lozenger and the most odd, The Dark Night.
Where do you see yourself in 10 years from now?    
In 10 years, I would like to be healthy and strong, finishing my PhD with an Olympic medal hanging on my wall. I'll probably be competing in some kind of sport and I'll still be skiing a lot.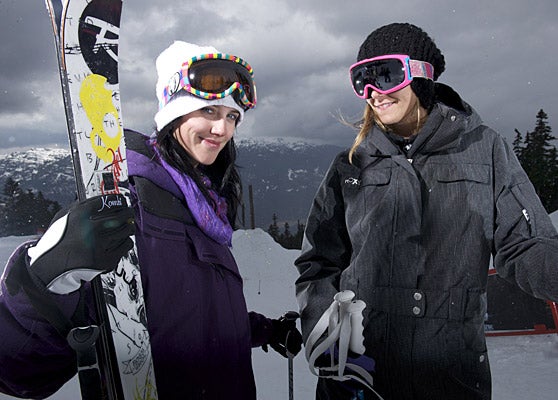 Slim fit or baggy style clothing?
Slim fit.

Beer or wine?
Neither
Comedy or horror movies?
Hollywood horror movies are usually better than Hollywood comedy movies, but a witty alternative comedy takes the cake any day.

Female skiers sometimes get a lack of respect, like being left out of Dew Tour except in Utah (and then only halfpipe). How do you feel about it generally?  How do you think that effects the sport?
 It makes me appreciate the females, like Sarah Burke, who have pushed for female inclusion in so many events. Females of my age and younger can just take it for granted that we are included in X Games, etc, so I appreciate their efforts which benefit all of us. By being included in these events, we're seeing female skiing progress because we push ourselves and each other in competition.  Plus the live feed from TV coverage, shows females where the bar is set so they can work to beat that. I I hope that after seeing X Games 14, all event organizers and sponsors will see what went down in female slope and pipe and realize that including us makes their events better. And they can feel good about themselves knowing that they are contributing to the progression of female skiing internationally.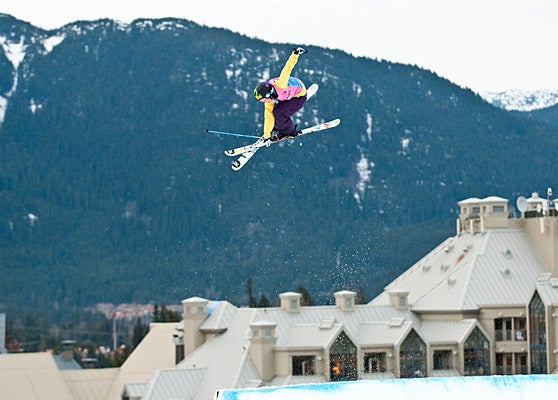 What kind of advice would you give to up and coming female skiers looking to do what you do?
I would tell them:
1. Get strong! You'll ski better and longer as well as have more fun and confidence. 2. Be yourself. You don't have to act and dress like one of the boys to shred next to them.  You don't have to be like the other girls either. Figure out your style and rock it!  3. Wear some protective gear. It will help to keep you skiing and take away some of the fear of pushing yourself.
Hey Roz,  What kind of training would you suggest is the best for skiers??  Mid-season and offseason?
I think trampoline, mountain biking, yoga (or some kind of good stretching regime), and weight lifting are the absolute best off-season training. They make you strong enough to take any impact, fit enough to shred all day as well as balance your muscles to avoid injuries.  I like to do body weight workouts during the season to keep my muscles strong but not wear me out for the next day on the hill.  And stretching is essential.
If you could ski anywhere in the world where would it be? 
I really want to go heli skiing!  I want to go to Japan and ski those big pillows of powder (as I've only skied in park and pipe competitions there). And I'd love to travel to some of those unusual ski places like Lebanon and India.