Seirus: It's Warm in Here
Cold Weather Gear for Head, Hands, and Feet
Heading out the door? Read this article on the new Outside+ app available now on iOS devices for members! Download the app.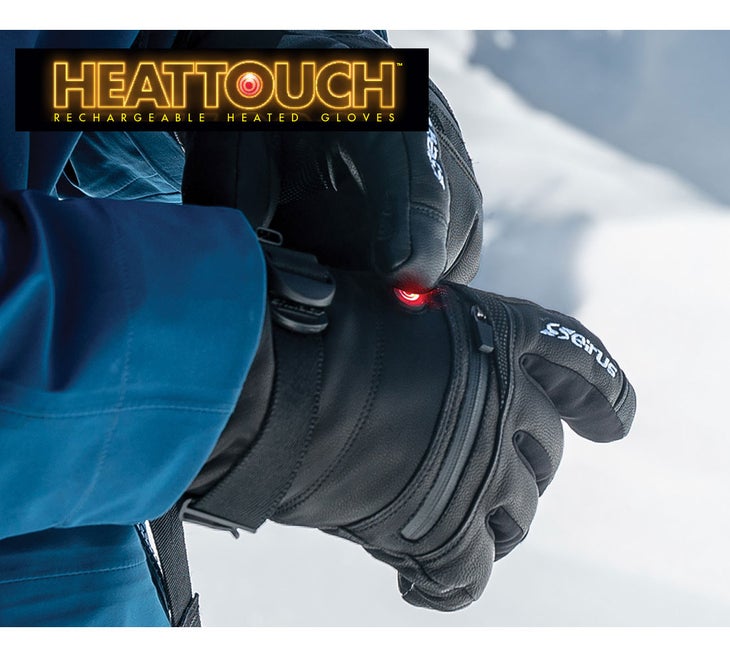 HeatTouch™ Hellfire Gloves: The Only All-Day Heat
Powerfully warm! Heat on command. Seirus HeatTouch™ gloves revolutionized snowsports gloves, and the Hellfire™ takes things to a whole new level. With the new lightweight 3000Ultra battery, all day heat has become a reality. With up to 12 hours of battery life, you can stay out longer than you ever thought possible. Available in a glove or a Mitt, the premium leather construction makes this not only one of the warmest and toughest gloves we've ever made, it's also one of the best looking. Get your pair this season in stores or online at seirus.com.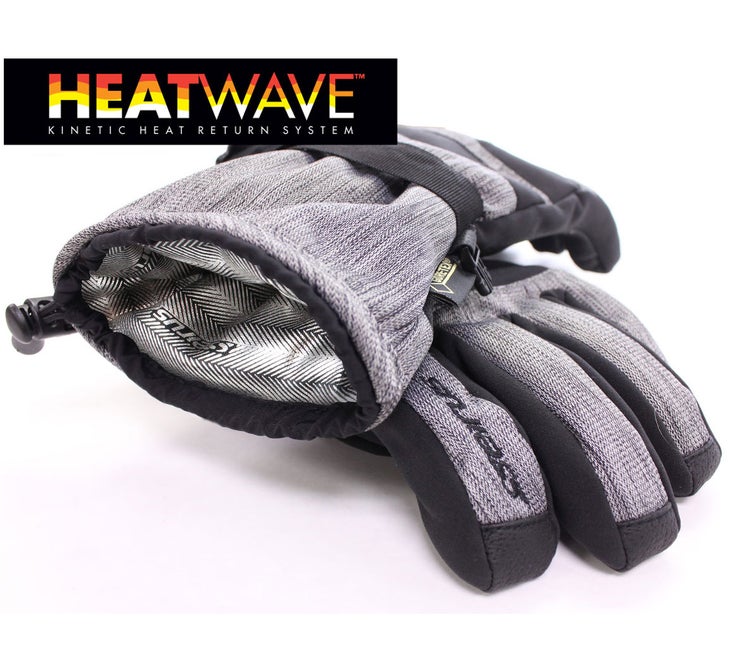 Heatwave™ Gloves. Seirus' Dual-Stage Heat Return System
Traditionally gloves rely on various forms of insulation to keep your body heat in and the cold out. But with the advent of exponentially increasing technology, it's no surprise that we are now re-thinking how a glove could both maintain warmth and amplify it. The Seirus-exclusive Heatwave™ silver lining reflects heat, which otherwise would escape from the glove. It also amplifies heat with a second-stage material that captures more kinetic heat from the body. The result is a glove that heats up quickly and can keep you on the mountain longer than ever.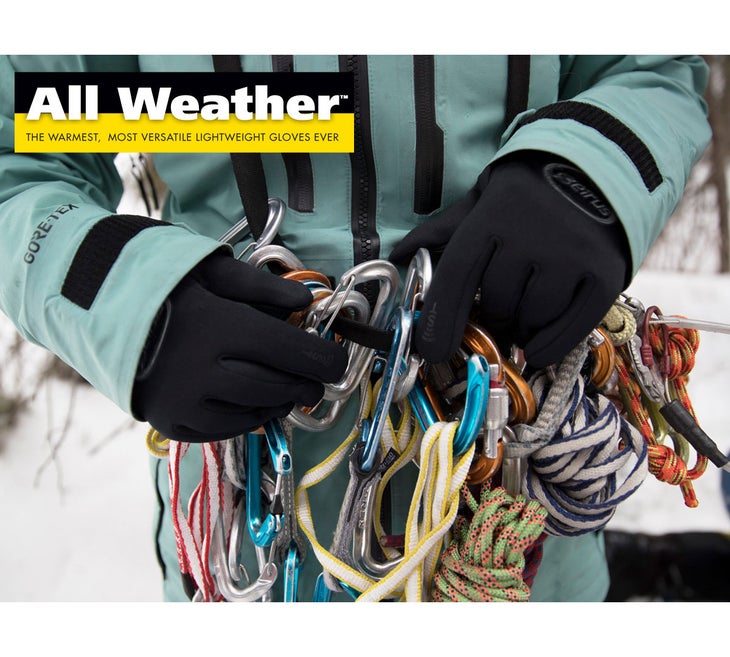 All Weather™ Gloves. All-Around Warmth and Style
The All Weather™ Glove collection from Seirus represents the best in warmth and versatility. These wind proof, water resistant gloves provide unrivaled dexterity and erase the notion of warmth relying on bulk. Imagine a warmth capacity similar to a bulky glove, with the unmatched ability to interact with the tactile world around you. All weather gloves remove the barrier between you and everyday life, in everything from handling change to operating your phone.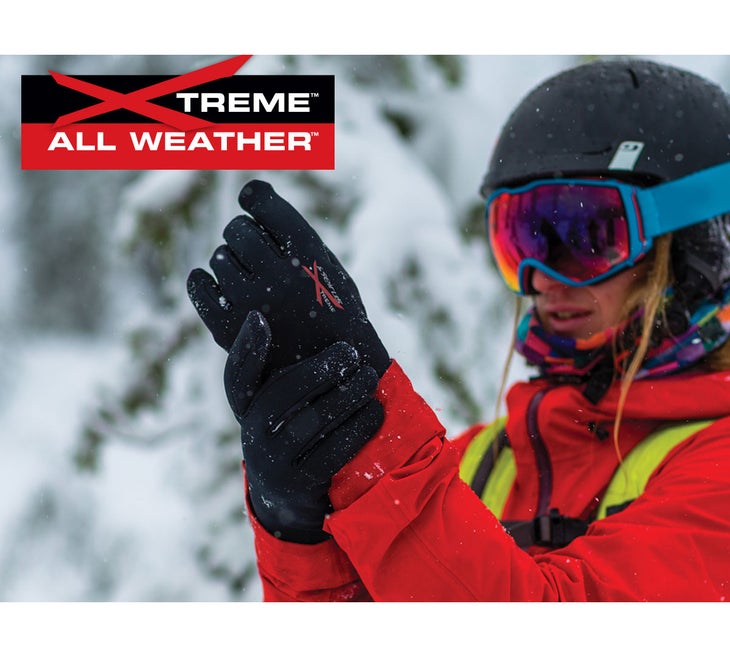 Xtreme All Weather™ Gloves: 100% Waterproof Form-Fit Gloves
Taking the original All Weather™ up a notch, Xtreme All Weather™ gloves are 100% waterproof/Breathable, warm, and definitely mountain-capable. Unrivaled dexterity and the warmth of a bulky glove makes these the best all-around gloves on the market. Available in a variety of styles, these are sure to change your outlook on the encroaching winter, complete with optional touchscreen control.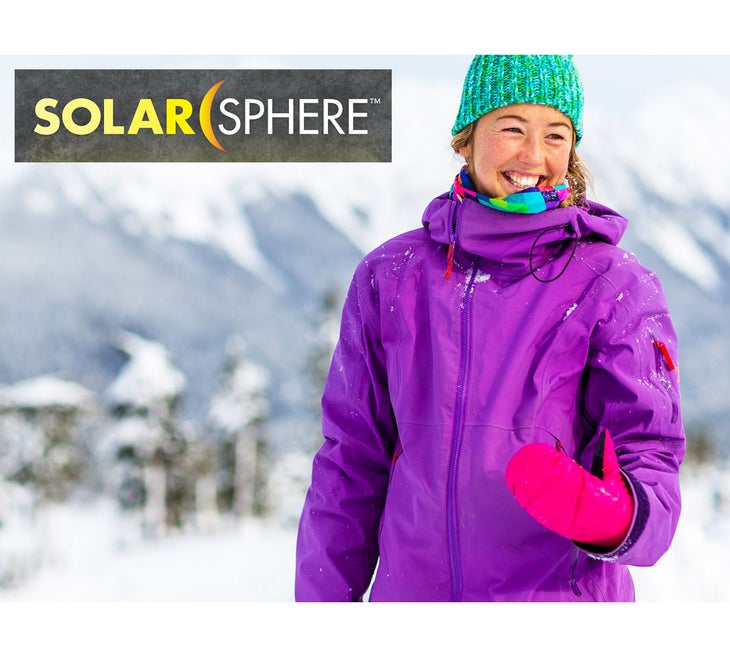 Solarsphere™: Feel the Warmth of the Sun
IR rays from the sun hit the hollow-filament insulation contained in Solarsphere™ gloves, even on cloudy days, the result is a dramatic increase in temperature. Like a puffy jacket for your hand, Solarsphere gloves and mitts are that perfect balance of weight and warmth, with a whole lot of style thrown in as well. Lightweight, durable, and compressible, these gloves can be packed down tight without losing their form. With uses in everything from Skiing to camping and just walking around town, Solarsphere covers all.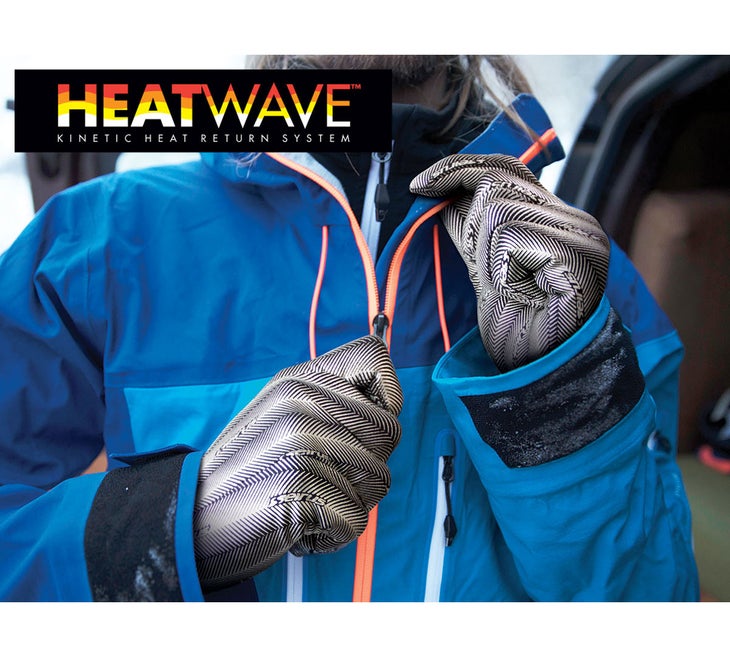 Heatwave™ Liners. Dual-Stage Heat Return System.
Because a Heatwave™ lining packs such a powerful punch without the bulk, it lends itself perfectly to use as a liner or lightweight glove. Any winter outdoors enthusiast will know and attest to the benefits of base layers, but when Heatwave technology is applied to that second-skin feel, the cold just doesn't stand a chance. Featured in multiple styles from glove liners to skull liners and socks. Heatwave makes everything warmer.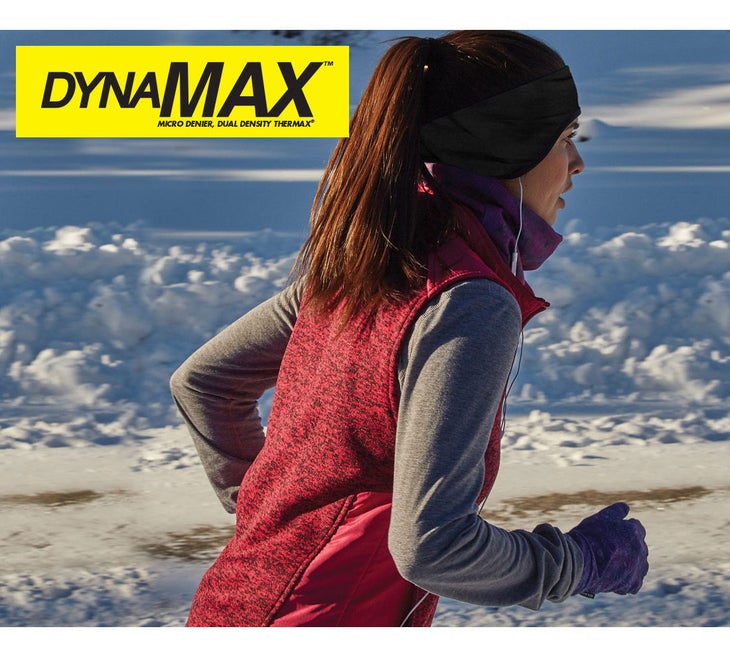 Dynamax™ Liners. An Unreal Feel
An evolution of the classic Thermax® material, Dynamax™ consists of micro denier, dual density Thermax ultra fibers. That means more warmth, stretch, wicking, and wind block. All this and it's still super thin, for the ultimate warmth to weight ratio. With Dynamax™ liners, you get a second-skin feel that truly transforms your outdoor experience. It is the pinnacle of warmth without the bulk. Used in a variety of products from touchscreen glove liners to full balaclavas, Seirus' exclusive Dynamax performs where others have yet to go.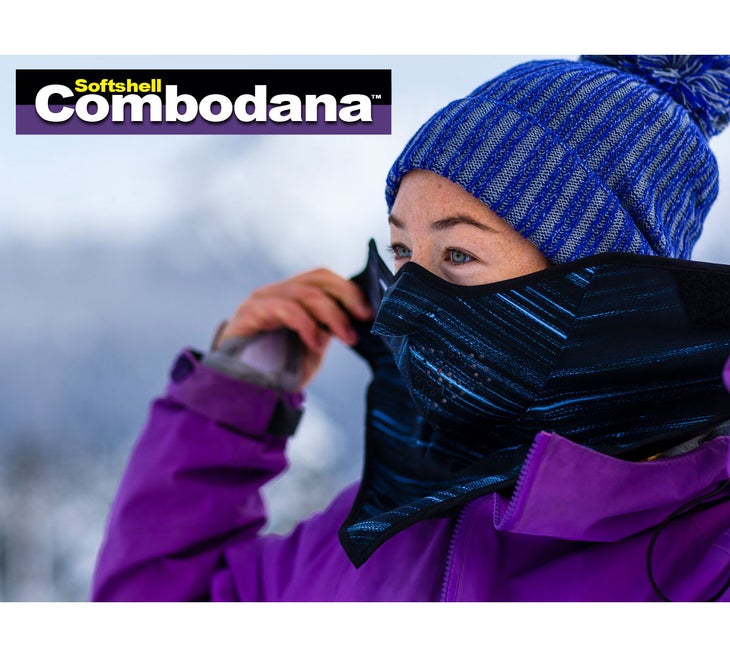 Combodanas: Bandanas With Windproof, Fleece-Lined Contoured Masques
Cold is one thing, but open exposure to the physical elements is a fast track to a not-so-happy camper. Combodanas (as the name suggests) are a combination Softshell bandana and Seirus' iconic masque. The result is an easy on, waterproof fleece-lined bandana with an adjustable closure you don't have to tie. They are a perfect merging of function and form, and available in a huge selection of color and patterns.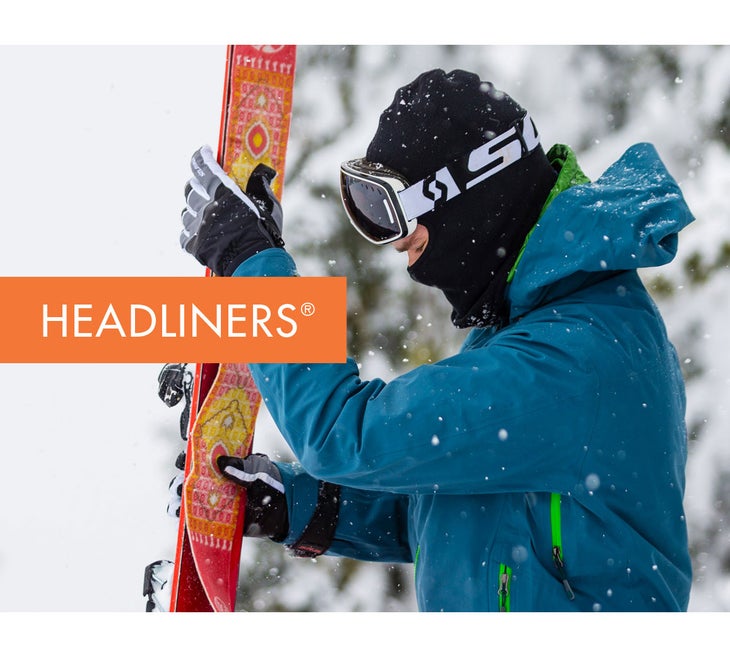 Seirus Headliners. Thin and Warm Wind Blocking Head Gear.
Of all the extra things you can do to stay warm, covering the face and head is one of the most important ways to beat the cold. The trick is adding a base layer that won't get in the way of your other headwear (hats, helmets, goggles). Seirus technical headliners fit this need by working in tandem with hats, helmets, and goggles. Available with a myriad of materials, built in masks, and even more styles perfect for you, all with Seirus technology to keep you warm.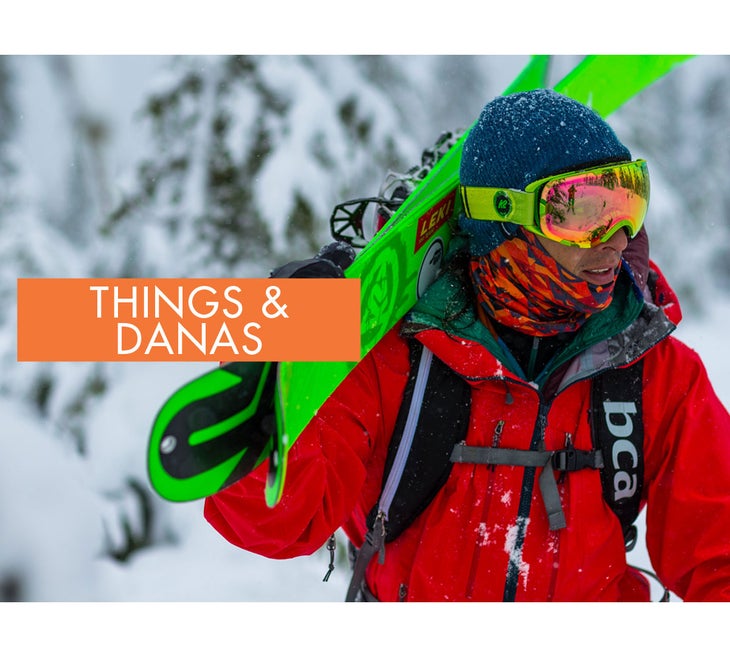 Things & Danas: Comfort, Warmth, and Style in a Simple Knit Tube
Sunthings, Snowthings, Sundanas, Snowdanas: four products that are excellent in their simplicity and sun protection capabilities. Sunthings/Sundanas: A UPF 25, seamless knit tube with so many ways to wear as well as great sun protection, warmth, and wind block. The Sundana takes this amazing versatility and gives it some style with a bandana-cut. You'll never need to tie a bandana again. Snowthings/Snowdanas: A fleece lined version of the Sunthing/Sundana, they take the amazing versatility up a notch with the added warmth of a fleece lining for sun and cold protection, increasing the UPF protection to 50.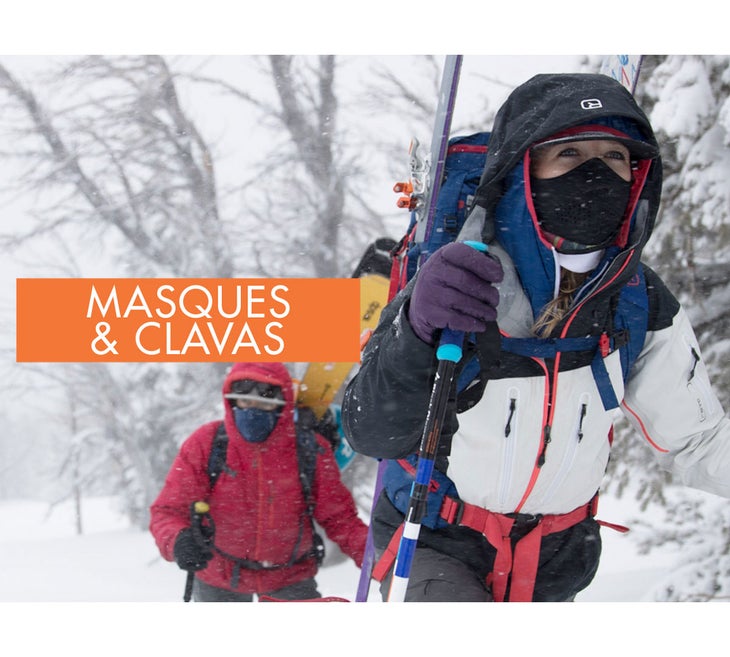 Masques and Clavas: The Classics
Seirus' reliable solution to cold weather head and face protection: the classic facemasques and balaclavas. Though Seirus long ago perfected the art of these cornerstone pieces of gear, we've continued to bring new innovations and technologies to the category. With everything from the awesomely versatile Combo Clava® to new proprietary materials, and now the Magnemask: head and face protection will never be the same.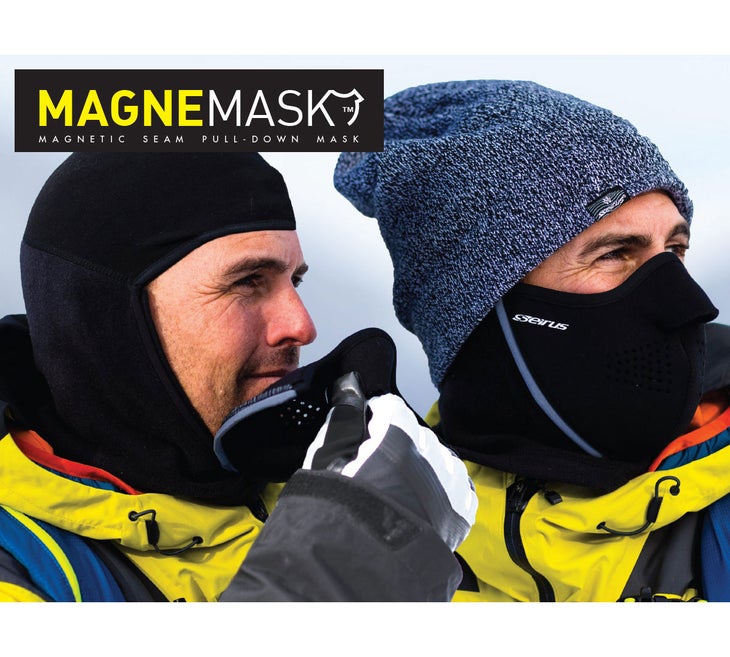 Magnemask™: Face Protection in a Snap
On the slopes, it isn't always go, go, go. Ski, chairlift, talk, eat, drink, repeat. As much as we wish it was a non-stop epic powder run, sometimes in the in-between you need free access to your face. Queue the Magnemask™: built with a magnetically seamed, pull down masque; gives you the flexibility you need on the mountain without ever having to take your hood off. Face protection in a snap. With a face mask that snaps up and down in an instant – those in-between times just got that much more convenient.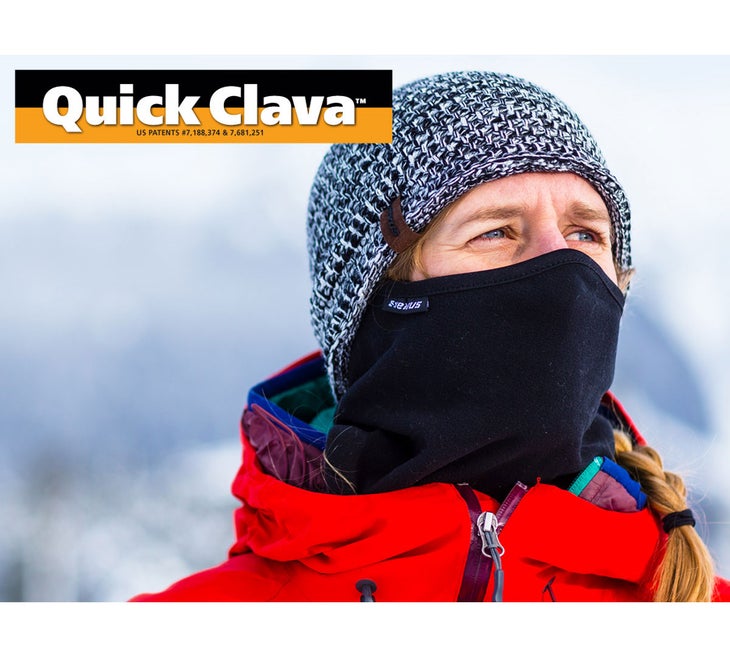 Quick Clavas: Hats With Built-In Pull-Down Balaclavas
The balaclava is a time-tested performer in any weather, and for a lot of us, the perfect fashion piece to complete our ninja style. But some people prefer a little more versatility…introducing the Quick Clava component system. Quick Clavas combine a stylish winter hat with a pull-down balaclava built right in. It sits comfortably underneath the hat and then pulls down in an instant to a full on head, face, and neck protection piece. This way you can wear it as a normal hat, but should conditions get rough, the quick is there for you as a hat, neck warmer, or even full-face mask.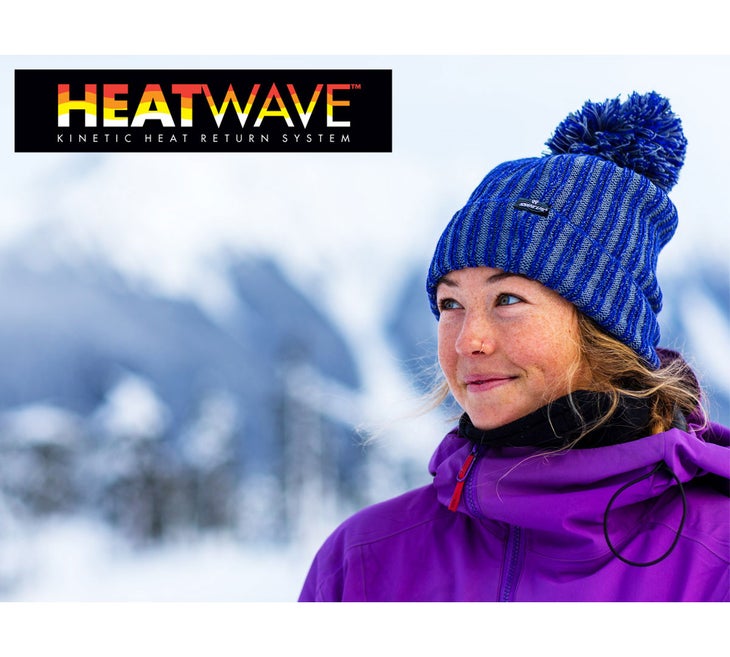 Heatwave™ Hats: Heatwave™ Headband Lining Inside
Having already proven it's worth in gloves, liners, and even socks – hats was the next target for Heatwave™. Through kinetic and reflective stages the warmth of your body is first increased, and then reflected back, resulting in a hat with some serious warming power, keeping your ears so much warmer than a standard hat. And because the Heatwave™ lining is so thin, it can be included in hats without sacrificing any of their comfort or style. Be sure to check out these revolutionary Heatwave Hats for the ultimate in head warmth.