How Well Does Sugar Cane Perform as a Technical Skiing Fabric?
Make partially from processed sugar cane waste, this new freeride kit from Picture Organic Clothing doesn't melt when wet.
Heading out the door? Read this article on the new Outside+ app available now on iOS devices for members! Download the app.
A few years ago, I sat through a presentation about all of the weird beliefs people initially had about electric cars. The presenter, who worked for Audi, stated that people asked all sorts of weird questions. Will the car's battery work when it's below freezing? Will you get electrocuted driving in the rain? Why can they only drive 45 miles per hour? The questions were so strange yet so prevalent that Audi made a commercial specifically to address them.
Back in January, I had some similarly odd beliefs when I was handed a ski jacket and bib from Picture Organic Clothing made from sugar cane waste. Will it dissolve when wet? Does it turn into caramel if I dry it too close to a fire? Can I eat it?
It turns out my weird, uninformed questions are as wacky as the ones about the electric car. Yes, Picture's new Folder Jacket and Bib are made with Bio Sourced fabric, which is partially composed of the organic waste from processed sugar cane. When skiing in a wet blizzard, the jacket and bib did not, in fact, dissolve. And it did not turn into caramel on a heater when drying it out later that day.
And even though I haven't tried to eat it, I don't think it's edible. At least it wouldn't taste very good.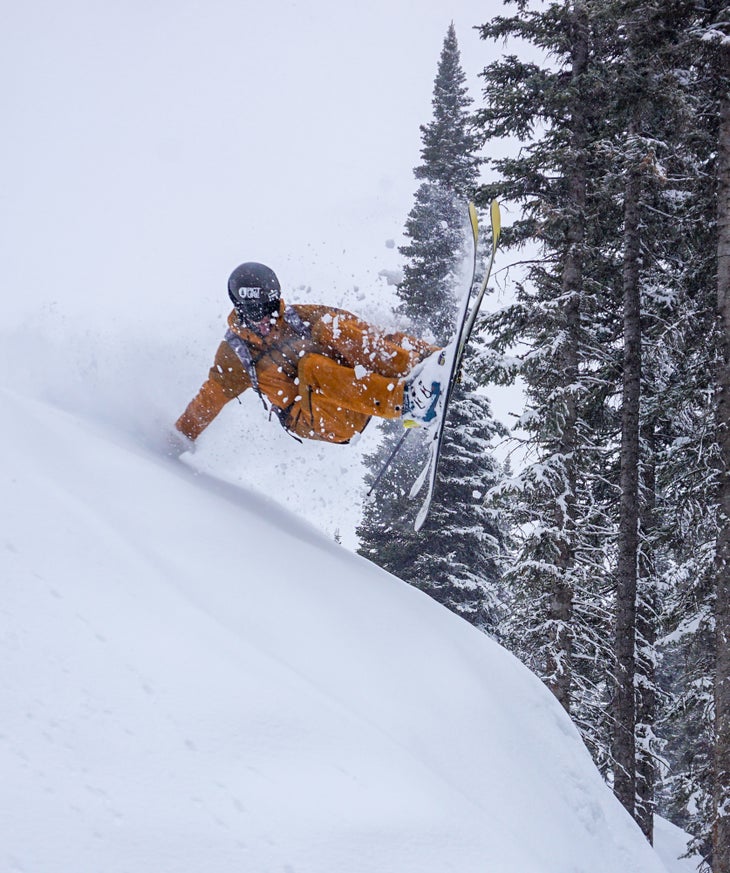 While testing the Picture Folder Jacket and Bib for a month in Silverton, Colo., I was very impressed by the kit's technical performance. The shell jacket in particular has a very comfortable fit and perfectly regulated my interior temperature when it was well below freezing in the early morning parking lot and when strenuously hiking 12,000 feet above sea level with a heavy pack.
A big part of this ventilation comes from the Xpore membrane in the jacket and bib, which provides both a high level of breathability and a higher level of waterproofness (20K and 25K, respectively). The Folder kit is also coated in Teflon EcoElite DWR, which is PFC-free and creates zero waste during application.
In more than a few snowstorms at Silverton Mountain, the Xpore membrane and sustainable DWR coating kept me at a Gore-Tex Pro level of comfort and dryness while skiing both from the lift and the bootpack. And all of it is way more sustainable and friendly for the environment compared to other membranes and DWR coatings.
More about Picture Organic Clothing: The Brand that's Leading the Sustainable Outerwear Movement Isn't Who You Think It Is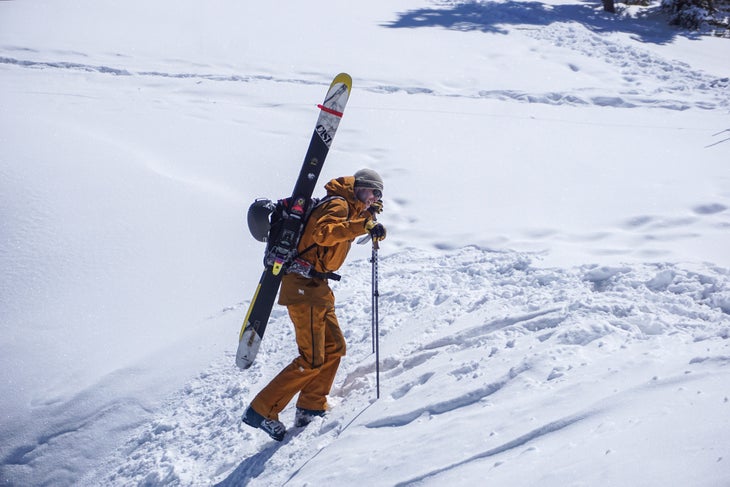 As far as the specs of the Folder Jacket, the freeride cut is perfectly baggy and comfortable. Well-placed pockets are found all over the exterior and interior, and elements of comfort—including perfectly placed fleece lining and a removable powder skirt—make it a near-perfect ski shell.
While made of the same waterproof and breathable fabric as the jacket, the Folder Bib lacked some of the key comfort elements that make the jacket so great. The cut is a little tight and high between the knees and the waist, which led to some rather cramped quarters where it counts on the bootpack. The bib straps are easy to adjust thanks to Velcro, but the simple over-the-shoulder design meant they kept slipping off my shoulders both while hiking and skiing. The two pockets on the bibs are also just a little too small as well, rendering them unusable considering how tightly cut that area is.
Picture is a French company, and, as an American tester, my thunder thighs and glorious glutes might be larger than the average Frenchman's, so there is that to keep in mind. Considering the brand's phenomenal sustainability goals and the technical performance of this jacket and bib combo, I'd still recommend the Folder Jacket and Bib to just about anyone. Like most things, however, it's always a great idea to try them on to make sure they fit properly before making that final purchase. [MSRP: $550 – Jacket; $350 – bib. Available Fall 2021 at picture-organic-clothing.com]
More Outerwear Coverage from SKI
This is the Only Softshell Jacket You'll Need for Spring Backcountry Skiing
This Custom Outerwear Brand Wants You To Stop Settling for Ski Gear That Doesn't Fit
Can the Right Apparel Encourage More Women to Ski?