The Best Bootfitters in North America, According to Industry Pros
These are the boot pros our gear testers and longtime contributors trust with their most important piece of equipment.
Heading out the door? Read this article on the new Outside+ app available now on iOS devices for members! Download the app.
Gear testers, ski instructors, and ski industry professionals spend a lot of time in ski boots—like, 50-plus days a season. We also occasionally have to ask them to wedge their feet into ski boots that may not necessarily be the best fit for them out of the box—all in the name of gear testing, of course. This means that most of our testers, writers, and fellow industry pros have at least one professional ski bootfitter on speed dial who can work their magic to make ski boots fit even the most mangled, misshapen feet. Here are the bootfitters they trust to make all of their ski boot problems go away.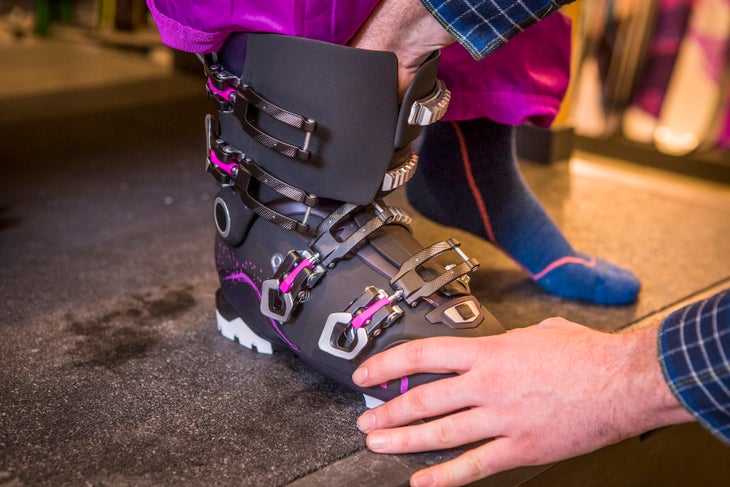 Section divider
Bootfitters in the East
Ellicottville, N.Y.
"Western N.Y., especially the Rochester area where I live, is a tough market for bootfitting. The best shop in Western New York is by far Mud Sweat and Gears in Ellicottville, N.Y. Customers frequently drive hours to schedule a fitting with Miguel Ascarate, co-owner and bootfitter. Miguel is amazing. I send all my race athletes to him and it's not uncommon for him to spend hours with a customer, from footbeds to grinds, punches, cants, and lifts. They do it all and are reasonably priced." —Chad Jacob, race coach and gear tester
Waterbury, Vt.
"The staff at Race Stock is capable of the highest level boot modifications and really are incredible when it comes to performance fitting. PJ is the owner and he's incredible, but I'm nominating Ryan Daniel for his ability to work on boots from a more freeride/touring perspective. I have a narrow heel that has proved difficult to fit at times and he comes up with creative solutions that don't just cater to the race boot category. I really appreciate this because when you're out in the woods for hours—not just skiing groomers—you need a different kind of performance from your boot. He makes sure you leave with the right fit and he asks challenging questions about what you're feeling to make sure you're not full of shit when you say you think it's going to work." —Louise Lintilhac, ski industry professional
Burlington, Vt.
"Outdoor Gear Exchange has an exceptional boot fitting department, and an unbelievable tech named Dan Weis. I have super sensitive feet, and they're also wide. Dan has fit me in at least 20 pairs of boots over the years—I get a lot of boots fit because I can't wear most I'm testing without getting fitted first. His modifications are always as minimal and non-invasive as possible, and his fits are nearly 100 percent spot on. Thanks to Dan and the rest of the Outdoor Gear Exchange team, I've had hundreds of great days on the snow without painful feet!" —Berne Broudy, gear tester
Ludlow, Vt.
"Perched at the bottom of the Okemo access road, The Boot Pro is a ski shop with a name that translates very literally to its specialty: damn good bootfitting. Owner, Shon Racicot, and his knowledgeable team—including rippers Matt, Hannah, Avery—are the best of the best. Whether you're a beginner looking for the right fit, or a backcountry skier getting dialed for the uphill trek, this is the place to go not just for Okemo skiers, but for every East Coast skier. Period. Actually, exclamation point!" —Connor Davis, SKI contributor and industry professional
Manchester, N.H.
"Dylan's got almost 30 years in the business and is a true student of the craft. From keeping pace with the latest evolutions in the industry and putting them into practice at the shop, to emergency late-night boot work in a hotel room, Dylan has you covered." —Sam Cox, gear tester
Snowshoe Mountain, W.V.
"I've chased this man all around the country to smell my feet and dial in my boots!" —Robin Barnes, PSIA instructor and gear tester
Section divider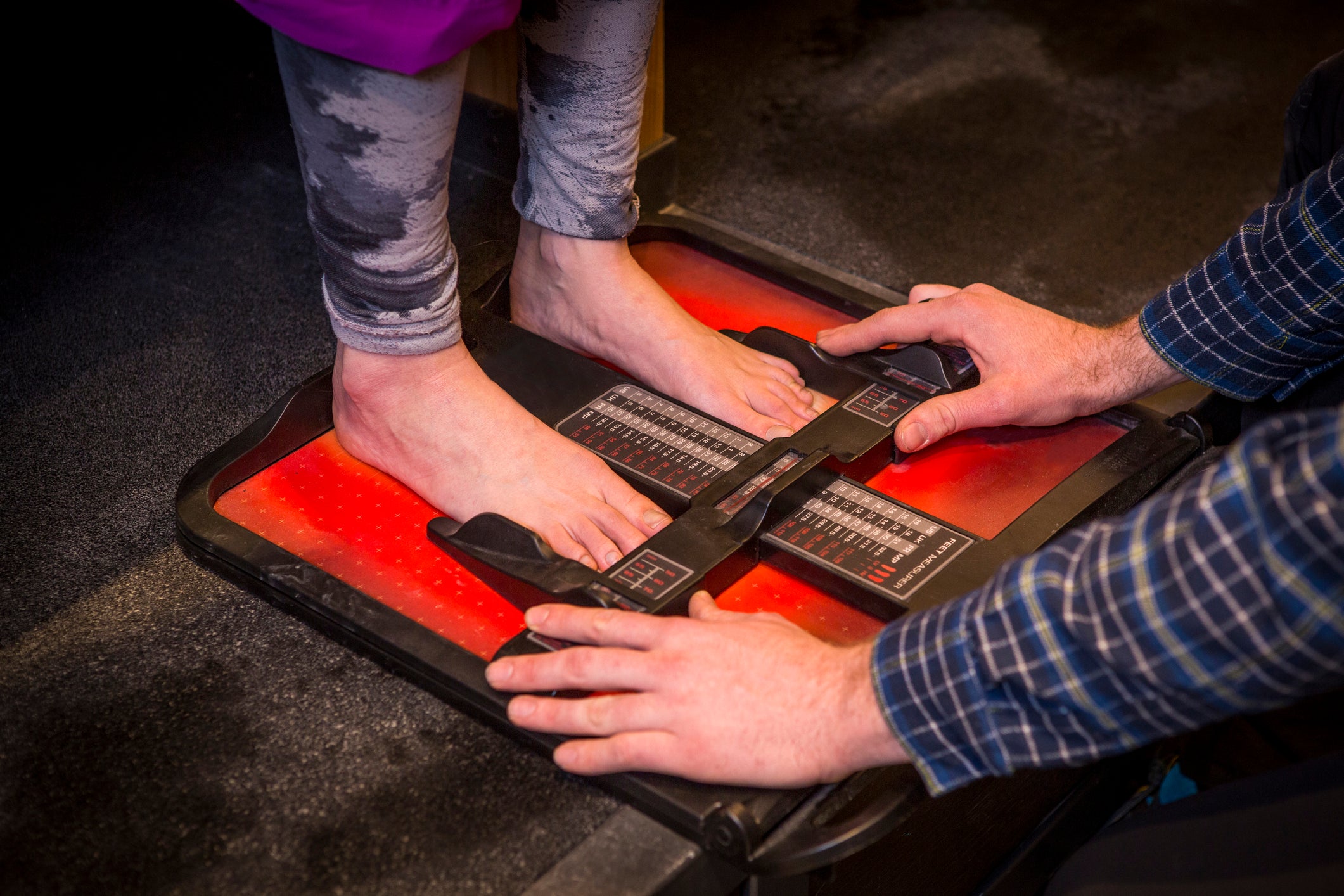 Bootfitters in the Rockies
Boulder, Colo.
"I've been to a lot of bootfitters over the years and always felt like cattle being herded. A lot of one-size-fits all solutions with a dose of impatience when I'd come back multiple times trying to get my low-volume, noodly feet to fit snuggly in my high-performance boots. When you see Heather you're the only client in the office and she works with you until you're totally comfortable and secure in your fit. Having one-on-one time without any distractions makes it a much more efficient process, as do her years of experience in the boot industry." —Crystal Sagan, longtime SKI contributor 
Jackson Hole, Wyo.
"When the guy who runs the tune shop next door tells you that Matt is the best bootfitter around, you listen." —Megan Michelson, SKI contributor and gear tester
Vail, Colo.
"I'm nominating Mike Callas, co-owner of Outdoor DIVAS, for his expertise with women's fit issues and commitment to carrying great women's-specific boots." —Krista Crabtree, SKI contributor and gear tester
Russel Shay, Surefoot
Vail, Colo.
"Russel Shay and his whole crew at Surefoot are amazing. The Shay brothers are ski racers at heart and the hardest working guys in the business. They infuse that ethic into their prime locations, and make sure they get the fit right so you're comfy in a boot that also performs. Plus, you can't beat the company. Years ago my son was getting his boots worked on and didn't notice the woman sitting next to him reading the paper in her socks was Lindsey Vonn." —Edie Thys Morgan, SKI contributor and former ski racer
Trevor Snow, Evo
Denver, Colo.
"Trevor is both a skier and snowboarder, and he's one of the best bootfitters in the West! Trevor learned under some of the most veteran bootfitters in the industry and cut his teeth working at Bootdoctor's in Taos Ski Valley. He's one of the nicest guys I've ever met, and he can make just about any boot fit any foot, a nearly impossible feat! I've been having Trevor punch my boots and mold my liners for the past two years, and I make sure to refer all my friends to him." —Jordan Berde, gear tester
Avon, Colo.
"Jeff doesn't mess around, his attention to detail is second to none from footbeds to grinds, punches, and any other work you need done. Jeff has done work on the boots of U.S. Ski Team athletes when they're in town and need some adjustments. He also works extensively with ski instructors and ski patrollers in the Vail Valley. Not to mention, Boot Mechanics also has a state of the art ventilation system in the back room to cut down on fumes, dust, and boot debris…so you know they're serious. If I'm in CO, this is where I go." —Nick Loomans, gear tester and race coach
Park City, Utah
"Matt has a very long and extensive list of experience in the ski industry, from being a World Cup Ski tech for the U.S. Ski Team to working for a ski brand, and now owning his own shop. He still does a lot of boot work for U.S. Ski Team athletes, but also the vast majority of race teams in Utah, along with ski instructors, ski patrollers, etc. His expertise and knowledge around bootfitting (and skiing) is second to none and his boot work follows suit." —Loomans
Salt Lake City, Utah
"Luke and his family have owned The Lift House at the base of Big Cottonwood Canyon for decades and are trusted members of the ski community. Luke is great to work with and will always do whatever is needed to make sure your boots are fitting properly. Luke and The Lift House staff also work closely with local ski teams and ski industry professionals for bootfitting expertise and adjustments. Luke has always found time to squeeze me in for some boot work, especially if I'm in a pinch." —Loomans
Ted Sump, Christy Sports (formerly Superior Boot Fitting)
Snowbird, Utah
"Ted (Shred) has picked up where Steve Bagely left off and is friendly, knowledgeable, and helpful. One of the best benefits to this bootfitter is that they are a few steps away from the lift so you can immediately test that fit and get it adjusted right away." —Brady Newton, gear tester
Aspen, Colo.
"Jim was the first bootfitter I had who didn't see me as a girl first and a skier second. He saw me as a skier and put me in a 130 flex unisex boot. He also didn't 'fix' my feet. He supported and filled in space to integrate my feet with custom footbeds in boots. Game changer for my skiing and what I could drop into with confidence." —Erika Northrop, gear tester and industry professional
Telluride, Colo. 
"Brad is an unsung hero and a great bootfitter at the Oak St. Boot Doctors in the town of Telluride. With 24 years of experience, he's as good as there is at the craft. He is unassuming and a bit shy in demeanor. Because of that he doesn't get the kudos he deserves." —Bob Gleason, professional bootfitter and gear tester
Section divider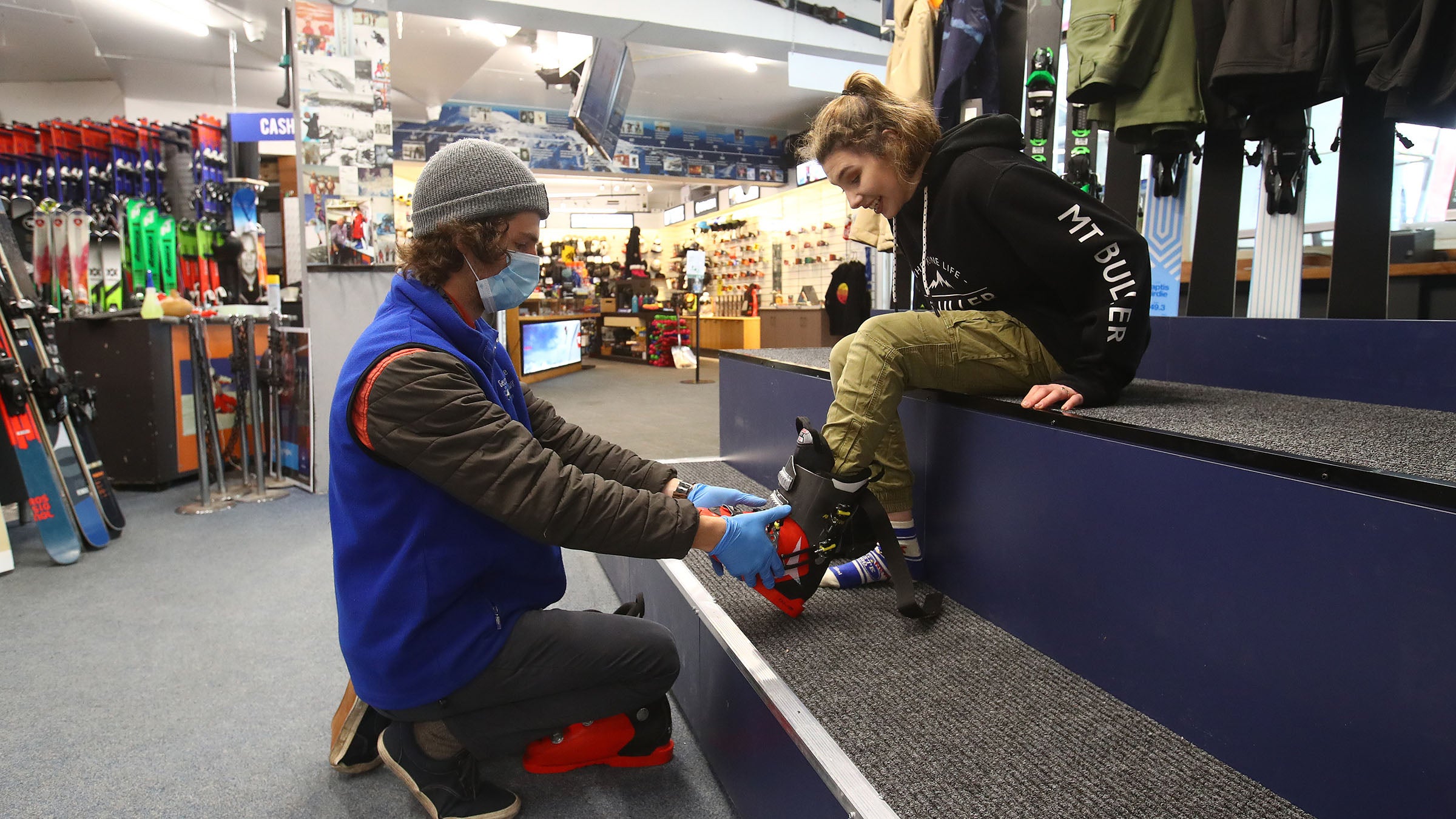 Bootfitters in the West
Truckee, Calif.
"A bootfitter for over three decades, Gunner's done boot work for every Tahoe-based pro skier and Olympic athlete from his area." —Michelson
Mt. Bachelor, Ore.
"While ski boots, bootfitting, and each individual's personal needs for performance and comfort can feel like a giant black hole of mental and physical pain, Mark has by far the simplest approach to it all. He uses ultra basic fitting vocabulary, exact frames of real ski examples as a reference, and can cliff-note the most convoluted marketing spin of materials and technology."—Matt Schiller, gear tester and professional bootfitter
Pat Medau, The Powder House Demo Center
South Lake Tahoe, Calif.
"Pat's the best for three simple reasons: he's knowledgeable, patient, and good at his job." —Barnes
George McConkey, Evo
Whistler, B.C.
George (the older, half-brother of Shane McConkey and the son of ski legend Jim McConkey) is the man behind my current backcountry boot. George empowers my skiing with astounding fit in high performance boots. He guides me to boot selections that both match my anatomy and my all-mountain skiing, and works with me until the fit is like a glove, then tweaks it up a month or a year later if it no longer works. I go all-in with custom footbeds and custom liners. He punches out space for my left foot bunion, and fine tunes things so that I can ski with a centered, natural, comfortable stance. In the process, he also offers good company and lots of laughs." —Susan Reifer, SKI contributor
More Ski Boot Advice
How tight should new ski boots be?
How old is too old when it comes to ski boots?
Can't control your skis? You may be in the wrong ski boot.