7 Ski Gear Items Great for the Summer Months, Too
Why put it into storage when you can put it to some good use? These are the best ski gear items to use all summer long (and beyond).
Heading out the door? Read this article on the new Outside+ app available now on iOS devices for members! Download the app.
If you're a skier, you probably have way more gear for winter adventures than summer ones. There are a few winter-ready tools that are usable year-round, making both winter and summer adventures better. These are some of the things that the SKI Magazine editorial staff finds themselves reaching for no matter the time of year.
Voile Straps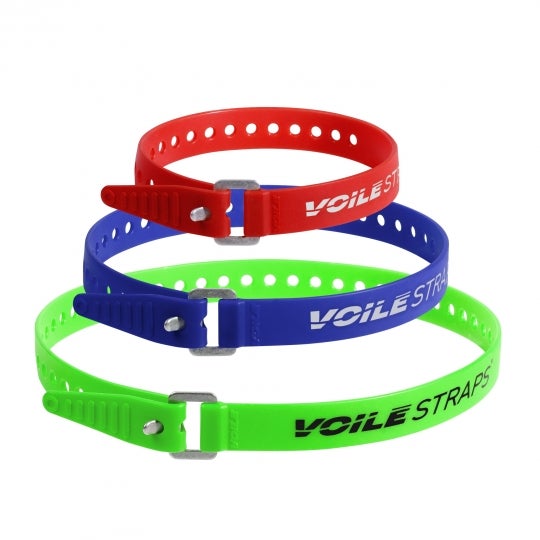 Sure, they keep your skis and poles bundled together and ready to load into a rocket box or heli basket, but they can do so much more. Currently, they are securing Tiki torches to a fence in one editor's backyard, keeping a spare tube and cartridge locked onto another editor's bike frame, and looping a tent onto a backpack for another editor during an overnight hike. The uses for these straps are endless, so they certainly don't need to be kept in storage until winter. From $4, voile.com
Buy Now on Amazon
Ski Naked Original Ski Balm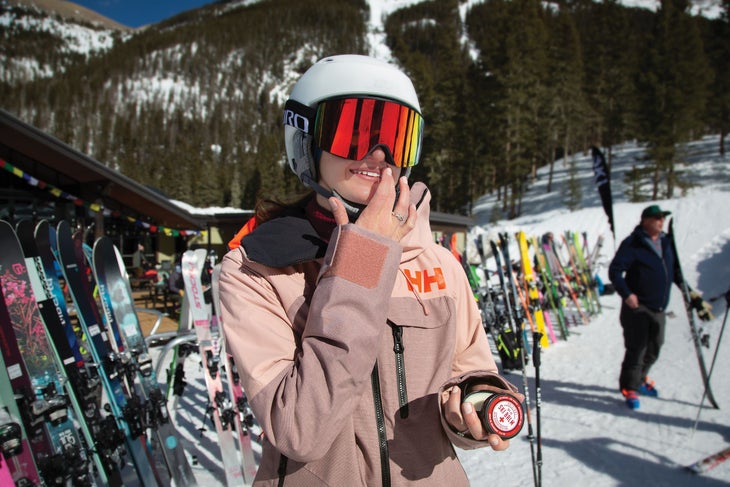 This SPF 40 sunscreen is perfect for facial sun protection all year round. It's not greasy, rubs in quickly, and comfortably fits in a pocket or bum bag during hiking and biking adventures. One bald editor is a huge fan of rubbing it on top of his head, which is where the sun shines quite often this time of year. It also doesn't seem to sting the eyes as much as other sunscreens when it runs into sweat on a hot day. $14, originalskibalm.com
Shop for Ski Balm: Amazon
Mons Royale Temple Tech Hood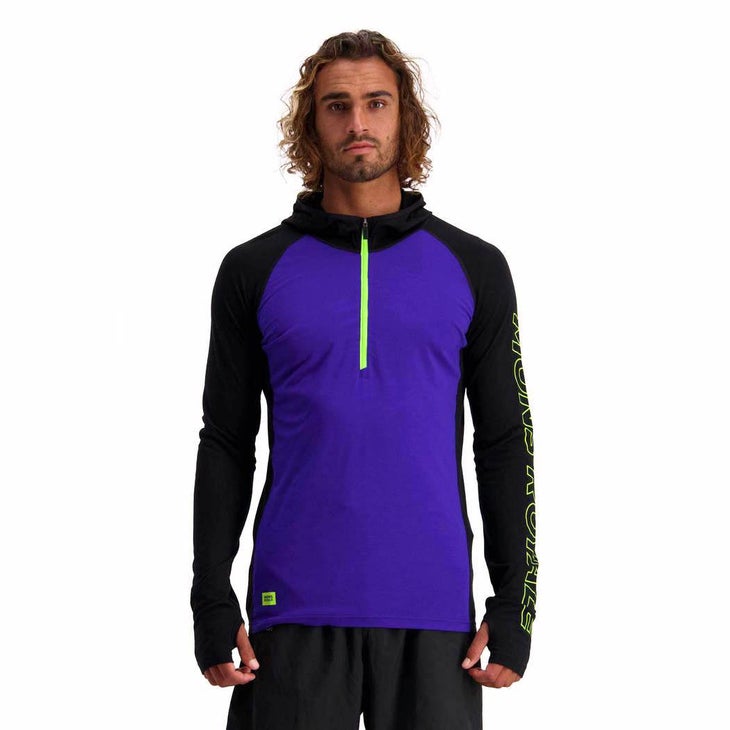 Whether you're looking for sun protection, bug protection, or just a technical shirt to wear during early morning activities, the Mons Royale Temple Tech hood is the way to go. The merino air-con fabric naturally regulates temperature, and the mesh on the back dumps heat very quickly. Add in a half-zip for more cooling effect, and this shirt is a perfect layer for both mid-winter ski touring and summertime fly fishing (and so much more). Best of all, the merino fabric doesn't start to stink like most polyester sun shirts do. $130, monsroyale.com
Check if they have your size: Backcountry | Amazon
Related: This New Ski Boot Bag Won't Make You Look Like a Douchebag
Thule Chariot Cross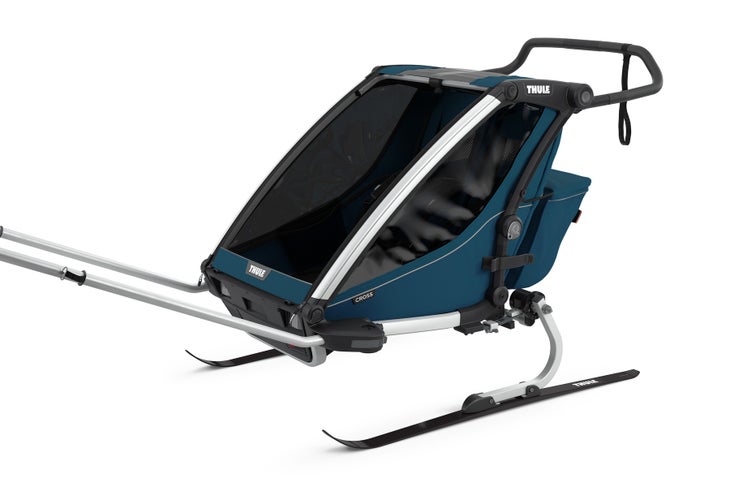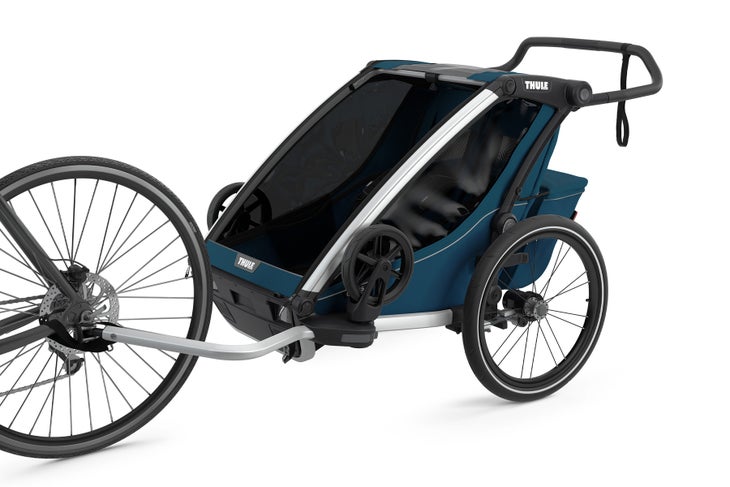 If you have young kids, the Thule Chariot Cross is the ultimate option to bring them along during mellow, groomed ski tours. And if you're going on an epic ski mission with a long approach, it will also efficiently haul extra gear. When there isn't snow on the ground, the Chariot Cross converts to both a stroller or a bike trailer, meaning you can bring kids and/or gear along for summertime walks, runs, and rides as well. $1,250, thule.com
Get the Chariot Cross Today: Backcountry | Amazon
Black Diamond ReVolt 350 Headlamp
While we know you bought the Black Diamond ReVolt 350 for full-moon ski tours and wintertime hut trips, this handy headlamp is also very usable in the summertime. With a variety of different brightness options using the dual-beam system, a red LED light to make it easy to find at night, and a dual fuel system that works with an included rechargeable battery or three AAAs, the BD ReVolt 350 is made for year-round use (pictured above). $65, blackdiamond.com
Shop Online: REI | evo | Amazon
Leatherman Wave+ Tool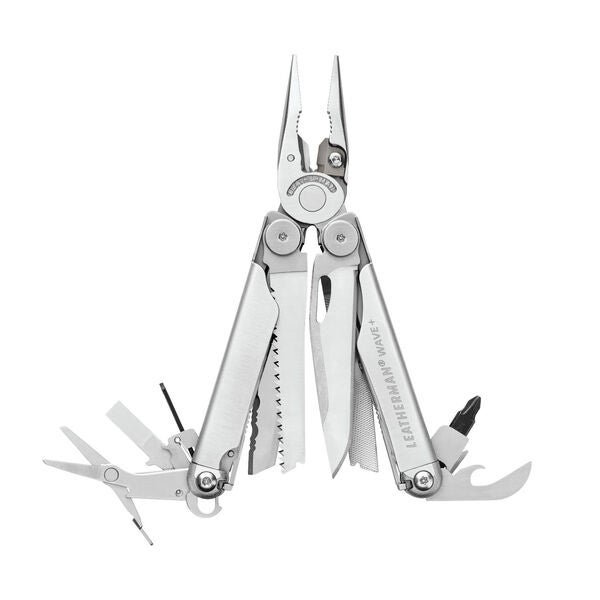 SKI's Gear Editor uses the following checklist every day he goes skiing:
Skis
Boots
Helmet, Goggles, Gloves
Pass
Leatherman Wave+ Tool
While this handy multitool has thousands of uses on the ski hill, it's also extremely useful during the hot months. From holding flies while tying by the riverside to helping with some minor electrical work in home improvement projects, the 18 different tools on the Leatherman Wave+ are always around, all year long. $100, leatherman.com
Order this Handy Tool: REI | Backcountry | Amazon
Solo Stove Ranger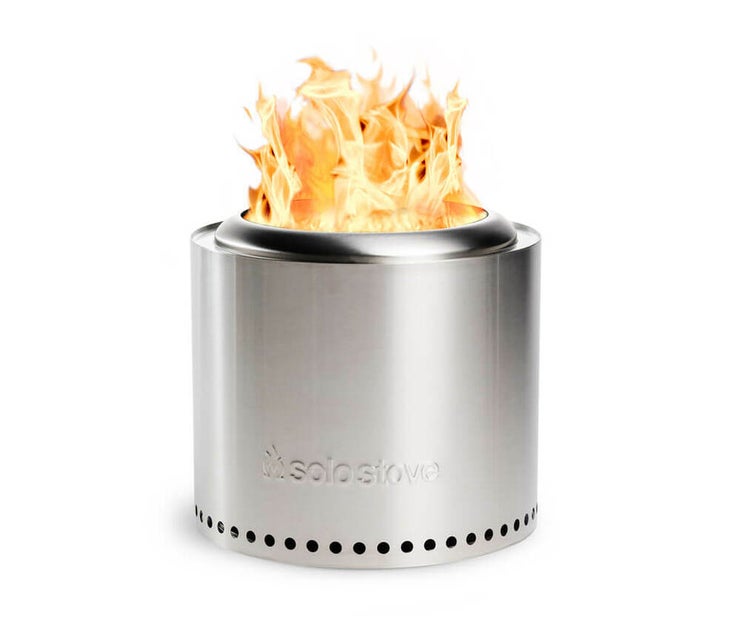 Yes, we know you bought this Solo Stove to really brighten up your parking lot après scene this winter. Now it's time to have it bring some heat and kill mosquitoes in your backyard this summer. The portable Solo Stove Ranger is perfect for taking care of the branches you pruned off trees this past spring as well as creating an inviting après dinner scene all summer long. (Note: Double-check open fire regulations in your area, and if you live in a part of the U.S. currently experiencing severe drought—which is most of the West—think twice about having a fire this time of year.) $270, solostove.com
Get a Solo Stove: REI | Amazon
Going Somewhere? Transform Your Truck into the Ultimate Adventure Rig with This Gear