Imagine Skiing Powder on Skis Built with Pond Scum
WNDR increased the amount of bio-based materials in all their skis for the 2021-'22 season, including the all-new, super fat WNDR Reason 120.
Photo: Courtesy of WNDR Alpine
Heading out the door? Read this article on the new Outside+ app available now on iOS devices for members! Download the app.
WNDR Alpine, a ski brand launched a few years ago by freeskiing legend Matt Sterbenz, will launch its 2021-'22 season offerings for pre-order on July 8. In addition to WNDR's first two models—the Intention 110 and the Vital 100–the brand is launching an all-new, powder-specific plank called the WNDR Reason 120.
The WNDR Reason 120 is built with high-density algal foam, a lightweight bio-based composite that is torsionally stiff enough to handle the demands of modern freeskiers. The foam is combined with domestically sourced aspen wood to create a ski that is wide enough to take on any powder day, but light enough to handle full winter days in the backcountry.
"As soon as I joined Checkerspot [the parent company of WNDR], I always knew I wanted to create a ski like this," said Pep Fujas, professional skier and WNDR Alpine's VP of Marketing and Product Development, in a press release. "Although it may look like a one-trick pony to the uninitiated, I have personally been amazed by the capability enabled by the materials in the ski, whether it's a deep powder day or not. So I'm incredibly proud to unveil a ski that I'll be skiing day-in, day-out through the middle of winter."
Related: These Ski Brands are Making Big Impacts in the Fight Against Climate Change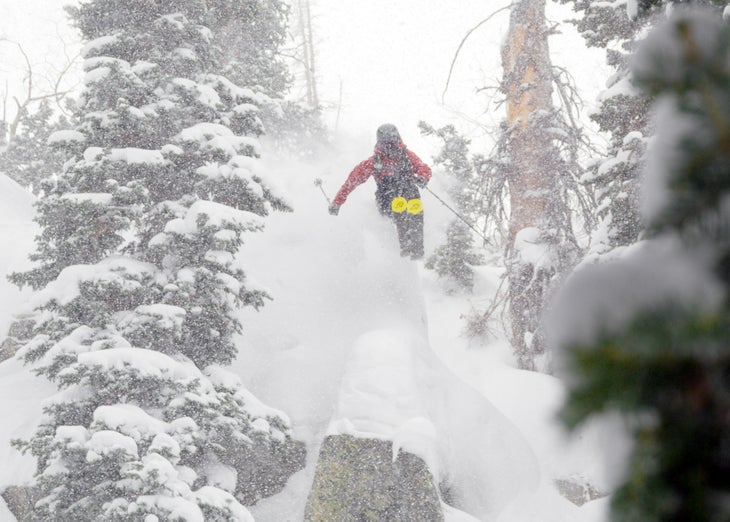 WNDR Reason 120 Details

Lengths (cm): 170, 177, 184, 191
Dimensions (mm): 147-120-138
Turn Radius (m): 20.5 (184 length)
Weight: 2080g (4.58 lbs)
Available for Pre-Order starting July 8, 2021 on WNDR Alpine's Website
Additionally, all of the WNDR models will feature a new bio-based sidewall technology. Called the Algal Wall, it promises better damping capabilities than standard ABS and PU sidewalls, as well as better durability than previous renditions. Because WNDR uses a liquid casing process, there is almost no excess material, which cuts down the amount of waste that goes to the landfill during traditional ski sidewall production.
Learn more about WNDR Alpine: Waste Not Want Not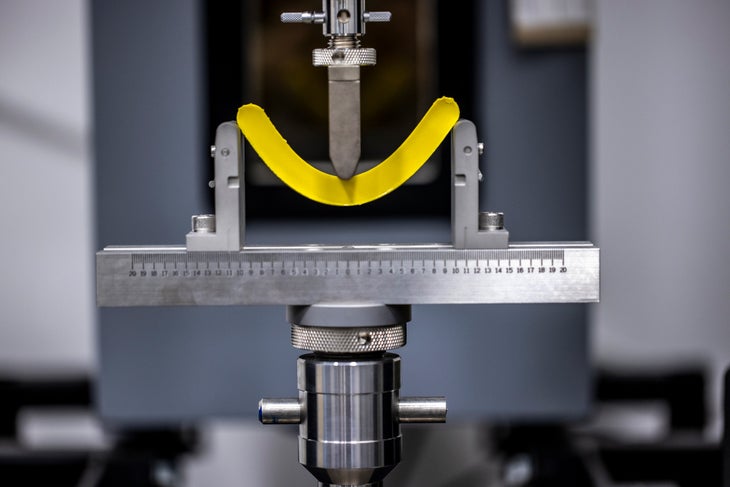 "The 21/22 Algal Wall is a big step forward in our mission to optimize our materials for greater ski performance and longevity, while simultaneously reducing our products' reliance on petroleum inputs," said Dr. Charles Rand, Checkerspot's Manager of Material Science and Applications Development, in a press release. "With biologists, polymer scientists, engineers, product designers, and athletes all working together on the same project, you can make rapid improvements to the materials used in your products year over year."
WNDR Alpine's entire 2021-'22 line, including the new Reason 120, will be available for pre-order on WNDR's website beginning on July 8.
SKI was able to test an early prototype of the WNDR Reason 120 backcountry ski and will publish a review in the 2022 Gear Guide, plus an extended digital review for Outside+ members. Join Outside+ today to make sure you don't miss a single review this season.