10 Frontside Skis That Handle the Crud As Well As the Corduroy
These frontside skis successfully straddle the line between the groomer and all-mountain categories.
Heading out the door? Read this article on the new Outside+ app available now on iOS devices for members! Download the app.
The frontside ski category is a little nebulous. We first started testing skis in this new category in 2019, when it became clear that there was a significant gap between carving and all-mountain skis—not in the product department, necessarily, but in skier demand and expectations.
By then rocker technology had converted many traditional on-piste skiers to all-mountain explorers, and gone were the days when skiers exclusively stuck to the groomed or ungroomed. Skiers who once upon a time only lived for cruising groomers suddenly started venturing into the moguls and trees just off the groomed runs after realizing that, thanks to rockered skis, they could actually get off the beaten path.
Related: Frontside vs. all-mountain skis—what's the difference?
And so ski brands began making narrower all-mountain tools—skis that still had rockered tips (and perhaps tails) to make off-piste skiing easier, but also still had enough effective edge and sidecut to promote solid edge grip and performance on trail. Because, while many skiers were beginning to explore off-trail, the majority of the ski population still sticks to groomed runs for the majority of the time.
It's for this group of skiers that we launched the frontside category, in which we test narrow all-mountain skis designed for skiers who spend around 70 percent of their time on trail and 30 percent exploring terrain and conditions just beyond the groomers.
The skis in this category have a waist width of around 85mm and are expected to be stable at speed, have solid edge grip on hard-snow, yet have enough versatility in their designs and constructions to seamlessly transition off the groomers and into the moguls, trees, and crud beyond the trail markers.
Some brands are nailing it when it comes to producing versatile frontside skis that hold up on boilerplate and make bashing moguls and slithering through tight trees accessible and fun. To find these skis in our test results, look not only for the skis that rank highest in the frontside category overall, but for those that score high marks in the versatility department. To make your gear search easier, we've listed the most versatile frontside skis of 2023 below.
2023's Most Versatile Frontside Skis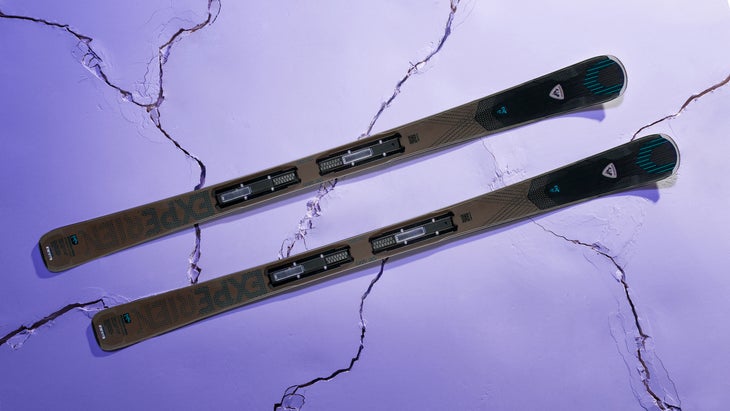 Versatility score: 8.44/10
Overall score: 8.66/10
Waist width: 82mm
Gender: Unisex
What testers say
"This ski challenges much narrower options on true hard-snow thanks to its Ti sheet and torsional rigidity, then has just enough tip relief and lighter weight to ride up and over any terrain variation or mixed conditions. Phenomenal choice for widest skier demographics. You'll have complete confidence you chose the right ski for whatever the mountain offers." —Matt Schiller
Read the full review and see how the Rossignol Experience 82 Ti scored in every skill category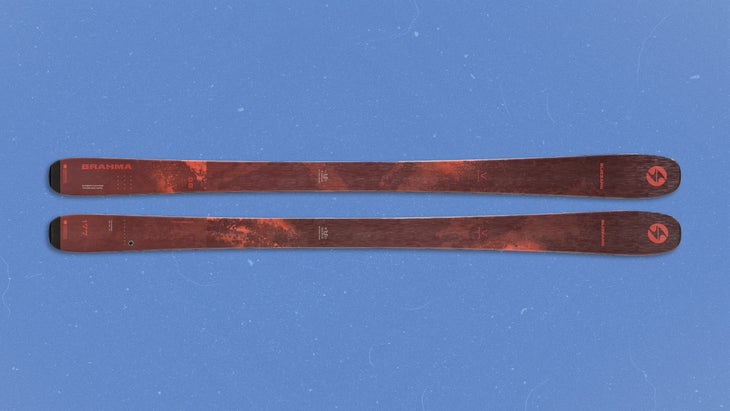 Versatility score: 8.17/10
Overall score: 7.88/10
Waist width: 88mm
Gender: Unisex
What testers say
"Classic Blizzard! I think it's a more aggressive groomer ski for the guy who wants to do 80 percent hardpack and 20 percent off-piste. I would love to ski this as a daily driver and hammer it on a low tide day. Great ski for anyone looking to lay big, fast turns on- and off-piste." —Tommy Flitton
Read the full review and see how the Blizzard Brahma 88 scored in every skill category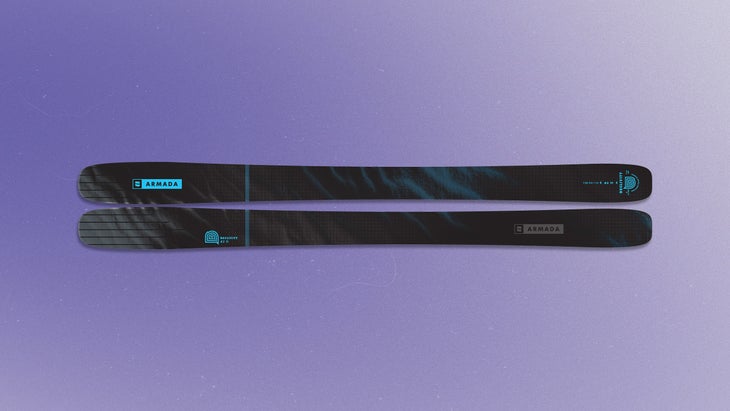 Versatility score: 7.17/10
Overall score: 7.84/10
Waist width: 82mm
Gender: Unisex
What testers say
"This is the carver quiver ski for the off-trail skier who wants a groomer day out West. It shines on trail, where a quick roll of the ankle engages the edge and holds strong through varied carved turns. But it's also forgiving enough to handle crud and loose snow." —Chad Jacob
Read the full review and see how the Armada Declivity 82 Ti scored in every skill category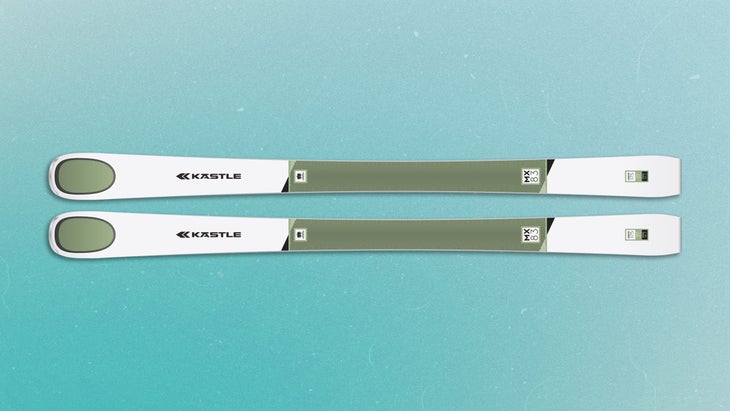 Versatility score: 7.6/10
Overall score: 7.78/10
Waist width: 83mm
Gender: Unisex
What testers say
"The ideal frontside ski for Western snow conditions. It adapts to different snow conditions with enthusiasm. For the groomer-loving, wind-in-your-face kind of skier." —Matt Schiller
Read the full review and see how the Kästle MX83 scored in every skill category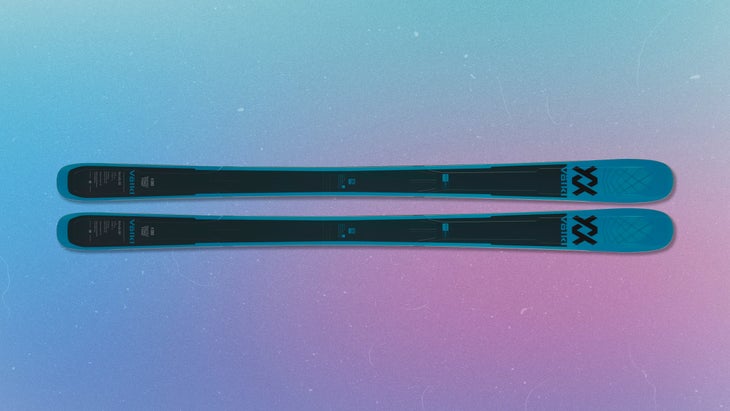 Versatility score: 7.44/10
Overall score: 7.88/10
Waist width: 88mm
Gender: Unisex
What testers say
"On groomers this thing rips, but with an 88mm waist, there's enough ski to allow for some dabbling off-piste from time to time. The ski is fairly stiff and energetic so it will require some attention in variable terrain." —Jon Sexauer
Read the full review and see how the Völkl Kendo 88 scored in every skill category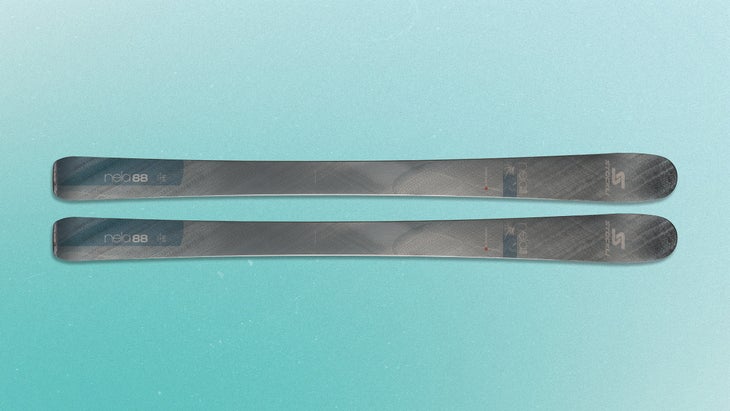 Versatility score: 8.67/10
Overall score: 8/10
Waist width: 88mm
Gender: Women's
What testers say
"Performs well on the groomed snow—no matter how firm—and also handles the crud and bumps on the sides of the runs with a smooth, consistent feel. It's predictable with a nice touch of energy." —Tracy Gibbons
Read the full review and see how the Stöckli Nela 88 scored in every skill category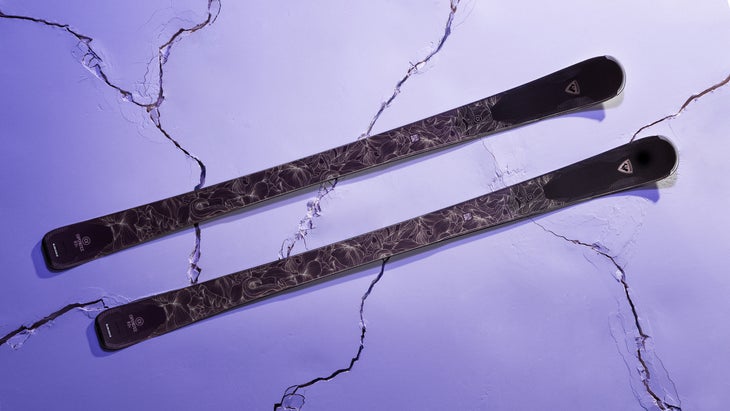 Versatility score: 7.8/10
Overall score: 8.12/10
Waist width: 82mm
Gender: Women's
What testers say
"It prefers the groomers but also ploughs through the crud on the sides of the run. It handles bumps too, but it's a bit more work there. The solid edge hold and power were a pleasant surprise. If you are looking for a ski that rewards you for putting more energy in, this is a very rewarding ski." —Tracy Gibbons
Read the full review and see how the Rossignol Experience W 82 Ti scored in every skill category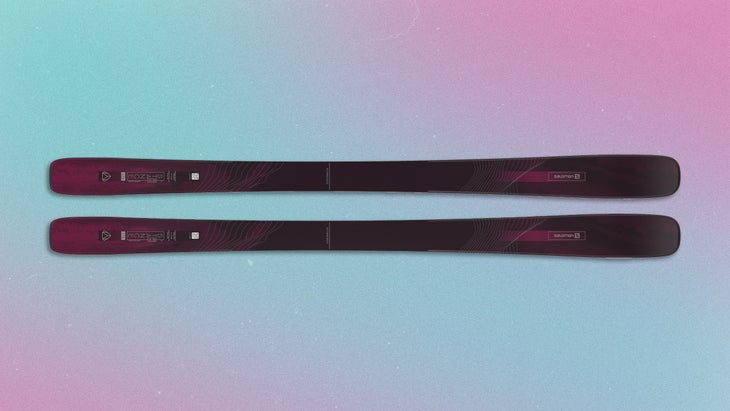 Versatility score: 7.43/10
Overall score: 7.34/10
Waist width: 84mm
Gender: Women's
What testers say
"It's more of an all-around frontside ski than groomer-specific ski. It's fun in chopped up snow and ok on groomers if you have the skill to make these skis carve or swing short turns. A good frontside choice for ladies who prefer a more directional ski." —Jenny Wiegand
Read the full review and see how the Salomon Stance W 84 scored in every skill category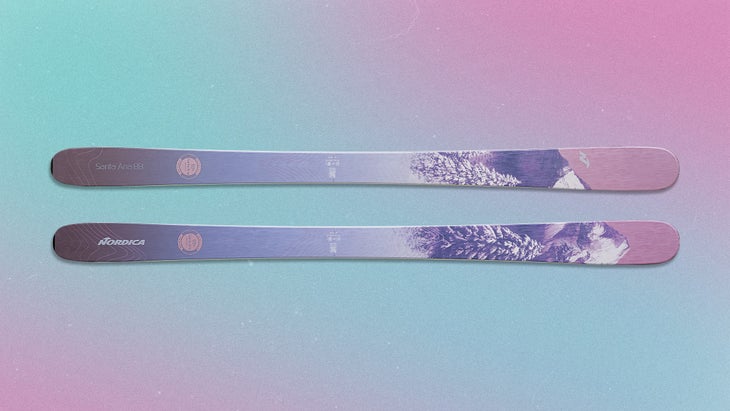 Versatility score: 7.14/10
Overall score: 8.15/10
Waist width: 88mm
Gender: Women's
What testers say
"This ski feels super solid underfoot on groomers and smooth on sun-softened snow. Also feels zippy in bumps and responsive in trees. Cruise or charge, the choice is yours. This ski loves to go fast, rail turns, and zip through bumps, but it's approachable for skiers who don't want to send it hard." —Lily Krass
Read the full review and see how the Nordica Santa Ana 84 scored in every skill category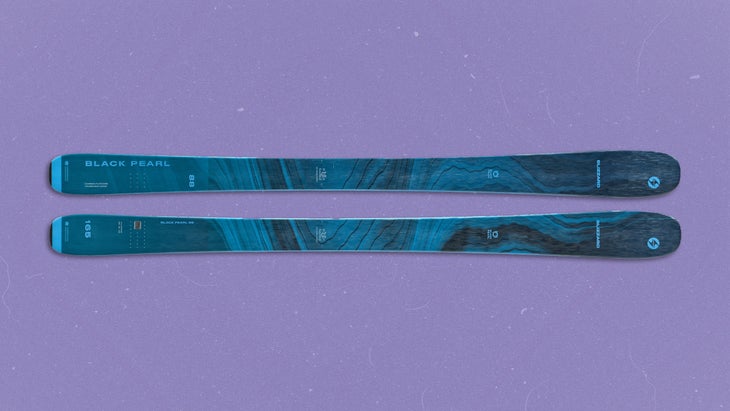 Versatility score: 7/10
Overall score: 7.54/10
Waist width: 88mm
Gender: Women's
What testers say
"This ski excels in smooth and firm snow but holds up on churned-up crud and a teeny bit of soft snow if it's low density. It's also easy to whip around in bumps. This is a ski that makes me want to ski bell to bell without stopping." —Lily Krass
Read the full review and see how the Blizzard Black Pearl 88 scored in every skill category
More 2023 Gear Reviews
The best frontside skis of 2023
The best all-mountain skis of the year
The best high performance alpine boots of the year