10 Skis That Will Help You Milk a Powder Day
These skis float, sure. But more importantly, they have some pop and pizazz.
Heading out the door? Read this article on the new Outside+ app available now on iOS devices for members! Download the app.
If you don't pick a powder ski based on how playful it is, you're doing it wrong.
A playful ski—that is, a ski that's energetic, poppy, and maneuverable—may not be every skier's first choice for tackling hardpack or plowing through all-mountain conditions. Skiers who spend the majority of their days ripping down groomers or making the most of off-piste crud may be more drawn to all-mountain skis known for their stability at speed, hard-snow integrity, or crud-performance above all else.
Related: 10 Skis That Reward Strong and Precise Skiers
But if you're lucky enough to live somewhere where it makes sense for you to own a dedicated powder ski—something with around 110mm underfoot—then chances are, you need something to help you milk the white stuff for all its worth. You want powder planks that will float, that's a given; but you'll also want something that will help you bounce in and out of the fluff and make powder skiing even more fun and exciting.
Enter these 10 powder skis that scored the highest marks in the Playfulness category at SKI's 2023 gear test. These are the skis you want underfoot when you wake up to a foot of fresh and you're first in line for rope drop.
2023's Most Playful Powder Skis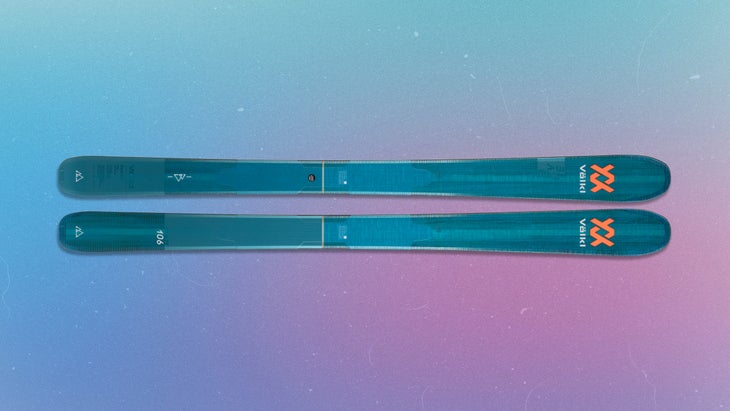 Playfulness score: 8.67/10
Overall score: 7.17/10
Waist width: 106mm
Gender: Unisex
What testers say
"So easy it's silly. Put this thing on cruise control and have a smile. For the skier looking to get the most out of their legs through the day, this is the ski. Very easy to pivot and when the snow is soft, don't be afraid to punch it." —Luke Larsen
Read the full review and see how the Völkl Blaze 106 scored in every skill category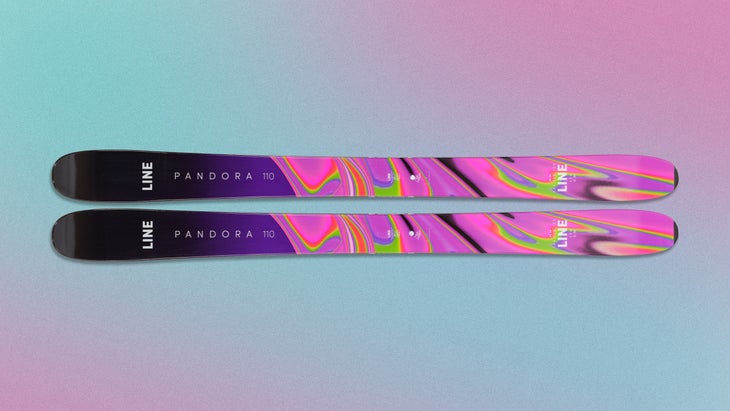 Playfulness score: 8.6/10
Overall score: 8.1/10
Waist width: 110mm
Gender: Women's
What testers say
"A super playful ski for an adventurous skier, the Pandora 110 is approachable, buttery, and soft. It bounces through pow fields, pops off pillows, side hits, and navigates tight trees and bumps. If this ski were a drink, it would be a spicy margarita." —Lily Krass
Read the full review and see how the Line Pandora 110 scored in every skill category
Armada ARW 106 UL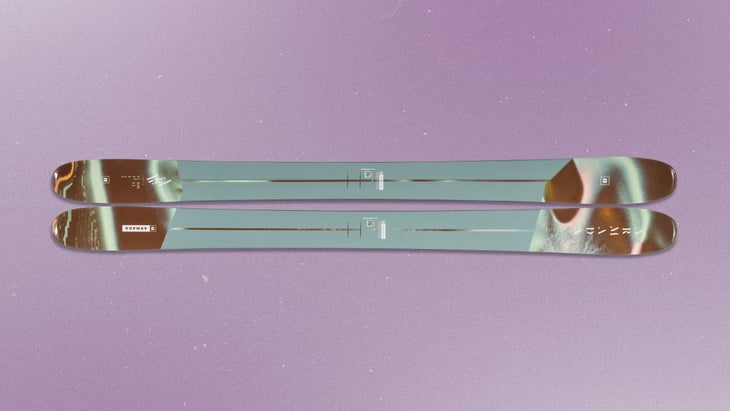 Playfulness score: 8.6/10
Overall score: 7.73/10
Waist width: 106mm
Gender: Women's
What testers say
"If the mountain is your playground, grab the ARW 106 UL! Its lightweight construction will give you the power to ski all day long. It's so light getting on edge, and staying there is easy. Just watch out for rotten snow." —Jordan Garrett
Read the full review and see how the Armada ARW 106 UL scored in every skill category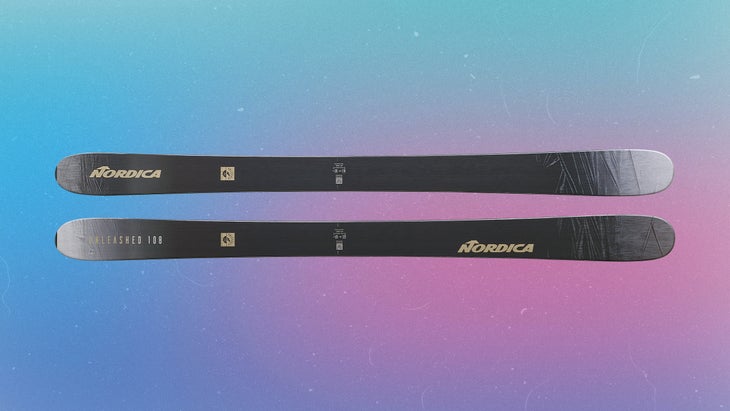 Playfulness score: 8.38/10
Overall score: 8.31/10
Waist width: 108mm
Gender: Unisex
What testers say
"I was not expecting to feel comfortable going full0-send and trusting it on fast, steep slopes, but the more I pushed, the more it encouraged me to go a little more. Nordica is walking the line between a playful and maneuverable freeride ski, and a charger, taking what the Enforcer line does well and turning it out to a softer, more playful ski." —Brady Newton
Read the full review and see how the Nordica Unleashed 108 scored in every skill category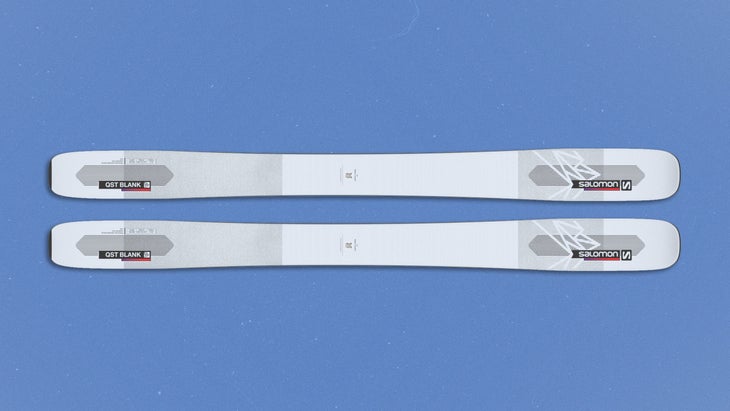 Playfulness score: 8.3/10
Overall score: 8.39/10
Waist width: 112mm
Gender: Unisex
What testers say
"I can understand why this ski is in so many ski films these days. It's trustworthy to stand on, and you know what you can expect to get out of each turn regardless of conditions. If you need confidence to ski the line and don't want to worry that the ski is going to bite back, this is the ski." —Otto Gibbons
Read the full review and see how the Salomon QST Blank scored in every skill category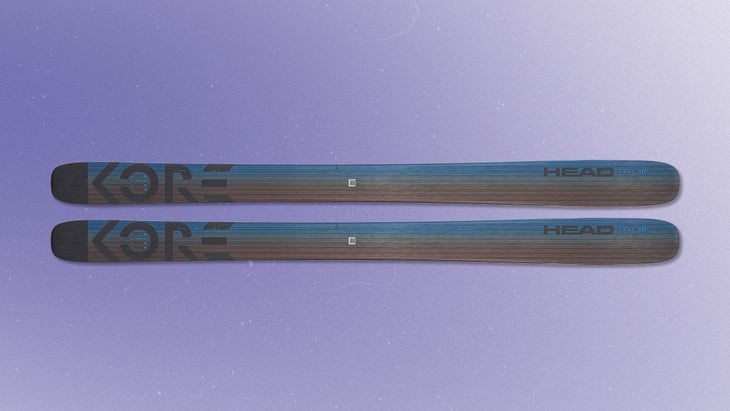 Playfulness score: 8.2/10
Overall score: 7.93/10
Waist width: 111mm
Gender: Unisex
What testers say
"The ski still skis everything well. The new construction possibly offers more comfort by dampening some of the unnecessary feedback. It's still a staggeringly versatile powder ski that offers all the stability you look for in a powder ski while still staying nimble." —Otto Gibbons
Read the full review and see how the Head Kore 111 scored in every skill category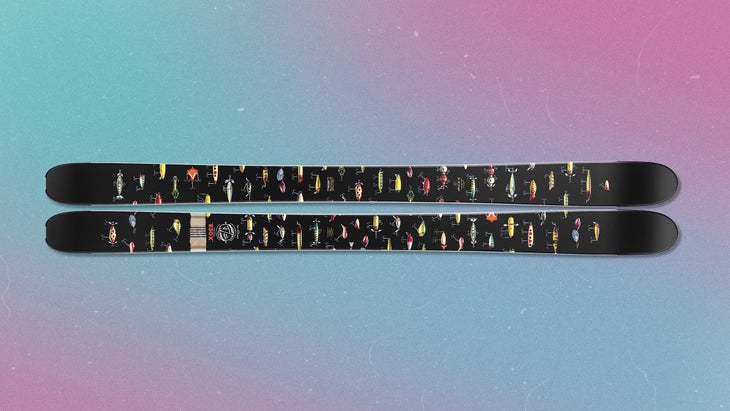 Playfulness score: 8.08/10
Overall score: 7.52/10
Waist width: 110mm
Gender: Unisex
What testers say
"This ski rips. Pow, slush, bumps, trees—this is a ski that does what you tell it to without feeling flighty or twitchy. For those who want to send but don't want to work overly hard, this ski is incredible. Since it's so comfortable on crud and chunder, the Slacker is one of those skis you can grab when you're just not sure what conditions will deal you since you can bet on a good time." —Lily Krass
Read the full review and see how the J Skis The Slacker scored in every skill category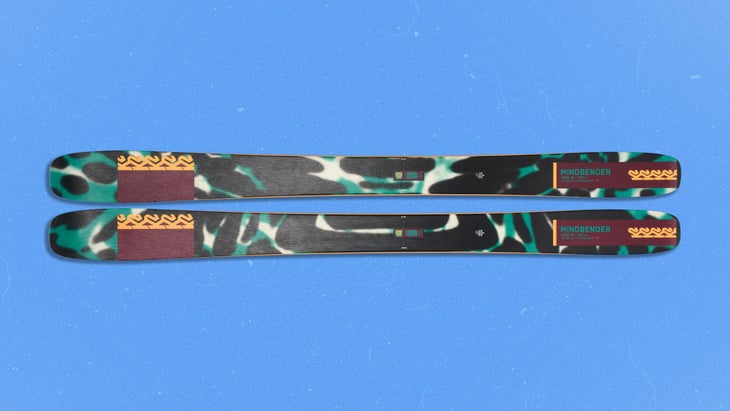 Playfulness score: 7.8/10
Overall score: 7.76/10
Waist width: 106mm
Gender: Women's
What testers say
"Just good ol' fun. No surprises. Easy and intuitive. Great for the first-time powder ski buyer. Easy to make a variety of turn shapes, just don't go all mach racer on it and you'll have a good, cruisy time!" —Jordan Garrett
Read the full review and see how the K2 Mindbender 106C scored in every skill category
RMU Professor 121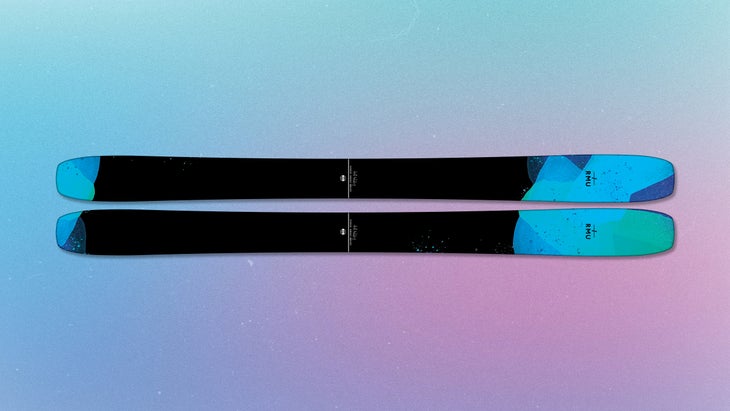 Playfulness score: 7.67/10
Overall score: 7.17/10
Waist width: 121mm
Gender: Unisex
What testers say
"The perfect tool for riding in a helicopter or those bottomless inbound days! No need for a life preserver, these things can float!" —Luke Larsen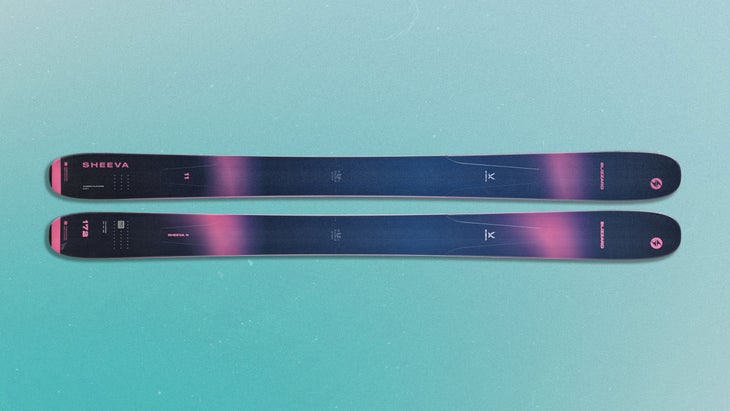 Playfulness score: 7.43/10
Overall score: 7.81/10
Waist width: 112mm
Gender: Women's
What testers say
"Surprised at the quick edge-to-edge transition despite the 112mm width. This ski is more than a powder ski. It plows through crud with stability and speed, inspiring confidence in variable snow. Despite its hard-charging nature it doesn't feel challenging to drive and is forgiving towards the end of the day when you get tired." —Lily Krass
Read the full review and see how the Blizzard Sheeva 11 scored in every skill category
More 2023 Gear Reviews
10 all-mountain skis for double-black diamond skiers
The best all-mountain wide skis of 2023
6 skis that will make your life easier in moguls