The Duel: Otterbox Trooper LT 30 vs. Yeti Backflip 24
Sure, they're both backpack coolers, but the Otterbox Trooper LT 30 and the Yeti Backflip 24 couldn't be more different—and not just because of storage capacity.
Heading out the door? Read this article on the new Outside+ app available now on iOS devices for members! Download the app.

It's about time a company—and there are more on the market now, too—came out with a backpack cooler. And they both do what we all want: to keep stuff cold. From ice to beverages to food, I've had them both out in full 80°F+ sun most of the day and they both keep the contents cold. Of course that depends on how much my friends or I go in/out of the cooler, but their cooler-ness hasn't let me down.
But that's where their similarities stop.
Now, let's be clear, I haven't just used these walking from my car to a picnic table at Arapahoe Basin's infamous Beach. I've packed both coolers full of subs, snacks, ice packs, multiple Nalgene bottles, beers, veggies, and so much more—often at the same time. I've carried them 2 miles into the woods or to the crag on uneven terrain typically uphill. I've even carried them both at the same time (one on the front and one on the back), and sometimes while carrying other gear. Needless to say, I've put them through the paces—as have nearly a dozen of my friends over the course of those trips. Ultimately, they both keep things cold, but let's start at the top.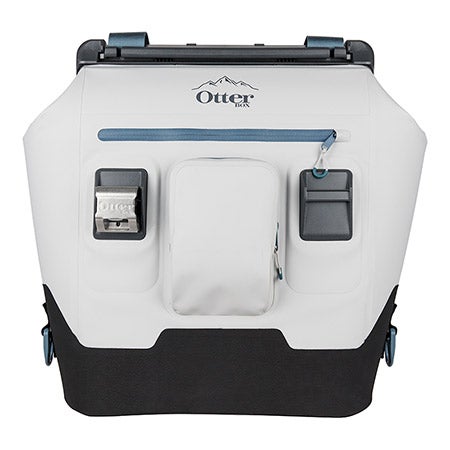 The waterproof zipper closure of the Yeti is hands-down better than the water-tight pinch-top latch closure of the Otterbox. Unanimously, the Otterbox closure has been a huge sticking point for my friends and me. It's not intuitive to open, and it's frustratingly harder to close than the Yeti.
But I love that the Otterbox opening is large making it easier to find stuff within the cooler. However, you lose perceived volume because the pinch-top closure requires a specific max load height that's lower than you'd think from looking at it.
On the flip side, the Yeti's traditional waterproof zipper is intuitive, and the volume is as straightforward as you imagine it'd be.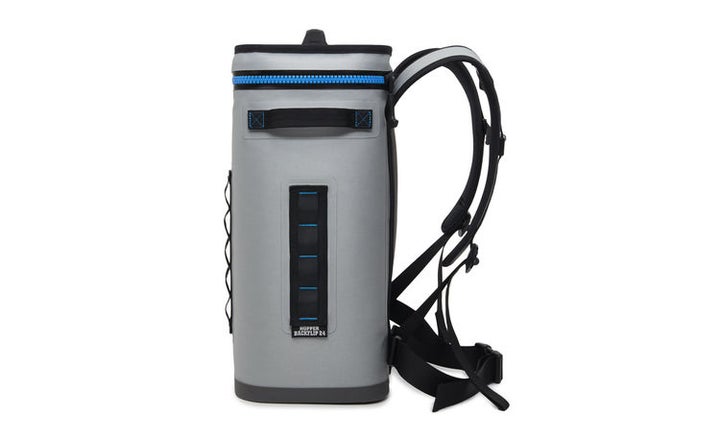 I like that the Yeti is narrower and taller making it more streamlined and easier to carry even with a heavy load. The whole pack seamed to sit closer to my back reducing pack swing and the feeling that I'd fall backward if I got off kilter. However, the Otterbox is shorter and stouter, which made it shift my center of gravity more frequently than the Yeti on uneven terrain.
The stoutness of the Otterbox makes it much more stable once you set it down. I kept wishing that the Trooper (Otterbox) had a sternum strap and waist strap if for no other reason than peace of mind while hiking. The Yeti has both.
Read More: Used & Abused Gear Reviews
Are they both great backpack coolers that I'd recommend? Yeah, but it depends on what you need most: size or overall function. If size is what you're going for, then the Otterbox Trooper LT 30 will be great. If you don't need the extra 6 liters of space, then the Yeti Backflip 24 is the better backpack cooler.
Yeti Backflip 24 Overview
$300, yeti.com
Otterbox Trooper LT 30 Overview
$300, otterbox.com