Tested: Kinesio Tape for Injuries and Recovery
You've seen the colorful tape adorning pro athletes. But does kinesio tape really work? We tested two brands during off-season adventures.
Heading out the door? Read this article on the new Outside+ app available now on iOS devices for members! Download the app.
Whether you are an elite athlete, weekend warrior, or somewhere in between, chances are you've experienced your fair share of injuries. Kinesio tape (short for Kinesiology) is a therapeutic tape that, when applied properly, provides pain relief, gives support and stability to muscles and joints, and doesn't restrict range of motion. We tested two different brands and used them during various off-season activities, including tennis and mountain biking, for a bicep injury, and running for a hamstring tweak.
KT Tape: Original and PRO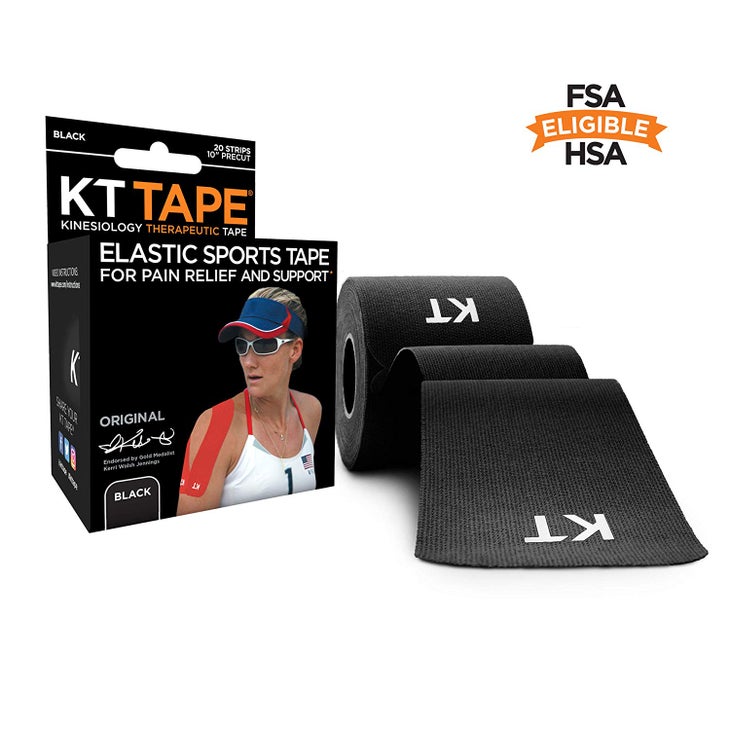 We tested two KT Tape product versions: Original, made of cotton, and PRO, which is 100-percent synthetic. What's the difference? According to KT Tape, PRO stays on longer, 4–7 days, (versus Original, 1–3 days) and offers more support. PRO is slightly more expensive than Original. 
One tester felt very similar levels of support and noticed a nominal difference in how long PRO and Original stayed on, even during showers. Both versions come in lots of color options and in packages with 20 precut strips, which made it easy and convenient to tear it off, apply, and go. Uncut rolls are available but mostly in jumbo rolls. 
During tennis practice and matches, one tester noticed that a weaker bicep felt supported and stronger when hitting a two-handed backhand. Another tester felt the same support when mountain biking and navigating challenging sections with a bum hammy on both climbs and descents. Keeping the tape on after activity and during stretching seemed to help with recovery, too — the bicep wasn't quite as sore as normal the next day. 
Spartan Tape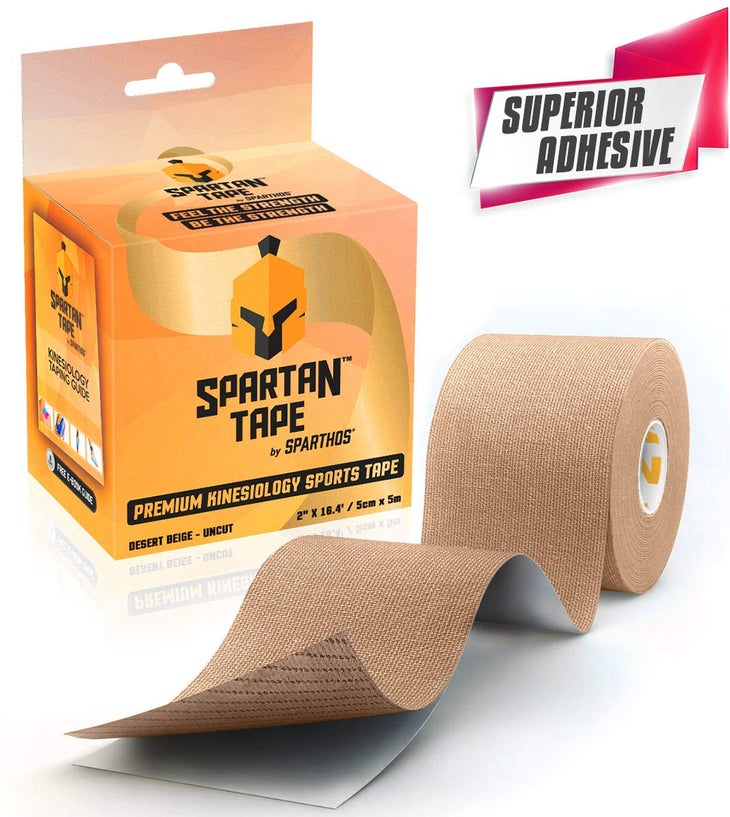 Made of natural cotton, Spartan Tape is a good value. Spartan Tape comes in uncut rolls, which last longer (cost savings) and is a big plus if you need a specific length (for example, if you're shorter or taller than average). Two additional nice features: the tape comes in different widths and several color options. 
One tester felt that Spartan Tape gave him instant support for a bicep injury during and after tennis and mountain biking activities. A hamstring injury also felt better with the tape on during (and after) short and long runs.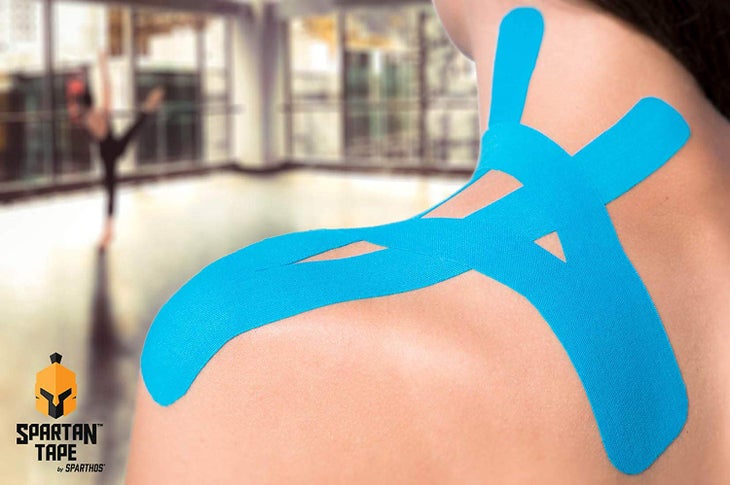 Inside every Spartan Tape box is a flyer with registration information to access tape application tutorials (in a PDF) on the company's website. We'd like to see the company offer video tutorials in the future, as it can be hard to tell from the images exactly where the tape needs to be placed on the injury site. 
Caveat: you need to use scissors to round the edges after you cut the strip size you need. 
Note: it's important to shave the hair on the injured area before applying the tape; otherwise it won't stick. 
On sale $9.97 [Buy Now]