3 Ski Tuning Myths Debunked
Does waxing really make a difference? We talked to the experts, and they want to set the record straight.
Heading out the door? Read this article on the new Outside+ app available now on iOS devices for members! Download the app.
Leif Sunde and Sam Petty are highly experienced ski technicians who cofounded the Denver Sports Lab in Golden, Colo. to make Olympic-level tunes available to the public. We asked them about three ski tuning myths that have been floating around the ski community for ages. Here's what they have to say.
Myth No. 1: 
"Regular maintenance will prevent oxidation, which results in both dry bases and rusty edges," says Leif Sunde, cofounder of the Denver Sports Lab. Skis need to be waxed whenever their bases start to look white or flakey. Edges can become dull, rusty, and nicked over the course of just a few ski days and also require regular maintenance. "Less work more often is the key to keeping skis happy," says Sunde. Beyond enhancing the performance of your skis, wax helps protect your skis' bases against the elements and abrasion.
Myth No. 2
New skis do come with a factory tune, but then they have a long journey from the factory to the retailer and finally into your hands. During that time the skis' core can settle or warp while the skis' bases tend to dry out. "At the minimum, new skis should be inspected for flatness and edge angles, and bases should be waxed before you use them," says Sunde. Ask a ski shop to inspect your new skis when you get them mounted. If the ski techs discover the skis' bases are warped, they will feed them through a base grinder before waxing.
Myth No. 3
"Ski tuning is much like woodworking or any other craft. It takes time and practice to master, but it's a series of processes that can be learned," says Sunde. Start with the basics. Waxing is easy to do at home, difficult to mess up, and consequences are low if you do. If you invest time in learning the process and in basic hand tools, you can do a lot of ski maintenance at home and avoid visiting the shop every time your skis need a layer of wax or an edge sharpening. That said, you'll still need to visit a shop for more complex repairs and tunes.
Stay Tuned: Tools To Get Started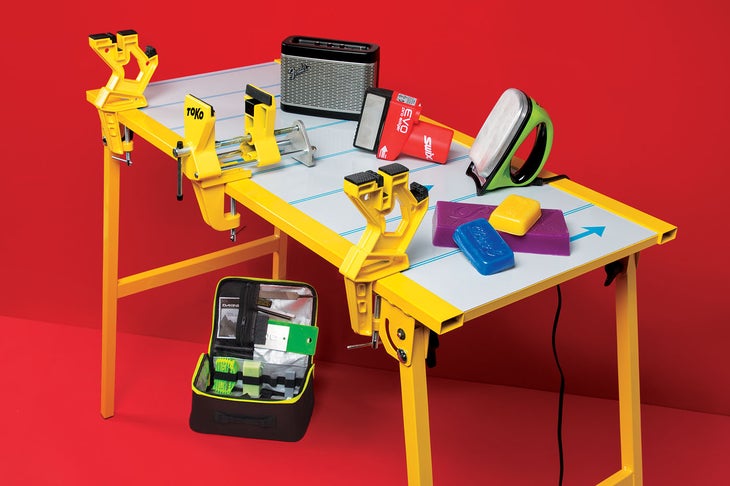 The joys of tuning your own skis cannot be overstated. These are our favorite tools to get the job done. Got a nasty core-shot or getting ready for the start of the season? Don't apply P-Tex at home, and definitely don't try to hotbox your skis in a homemade oven. Instead, go to your local shop to get it fixed right the first time.
Toko Freeride Vises and 11x50cm Workbench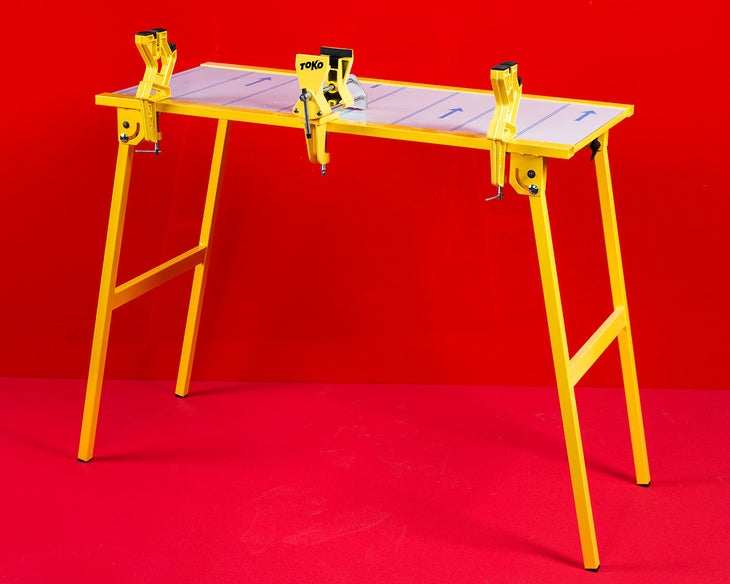 The Toko Freeride Vises are extra-wide, keeping powder skis, carvers, and everything in between locked down when scraping wax. Skis can be angled at 90 degrees or 60 degrees to accommodate edging preferences. The beefy 110x50cm Workbench provides ample space to keep every tool within arm's reach and folds down to fit in storage. 
On Amazon: Toko Ski Free Vises
Dakine Super Tune Tuning Kit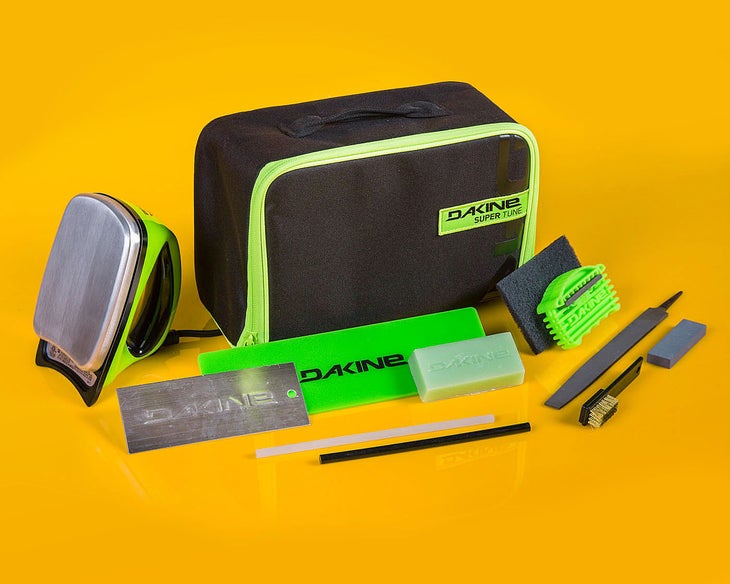 The Super Tuning Kit includes every tool you'd need for basic at-home tunes, plus a little more. The adjustable temperature waxing iron is the most-used in our kit, but we really appreciate some of the finer tools like a bastard file, metal scraper, and gummy stone. The entire kit comes in a convenient case with spare room for more tuning bench add-ons and wax colors as well. 
Shop on Amazon: Dakine Super Tune Ski Tuning Kit
Fender Newport Bluetooth Speaker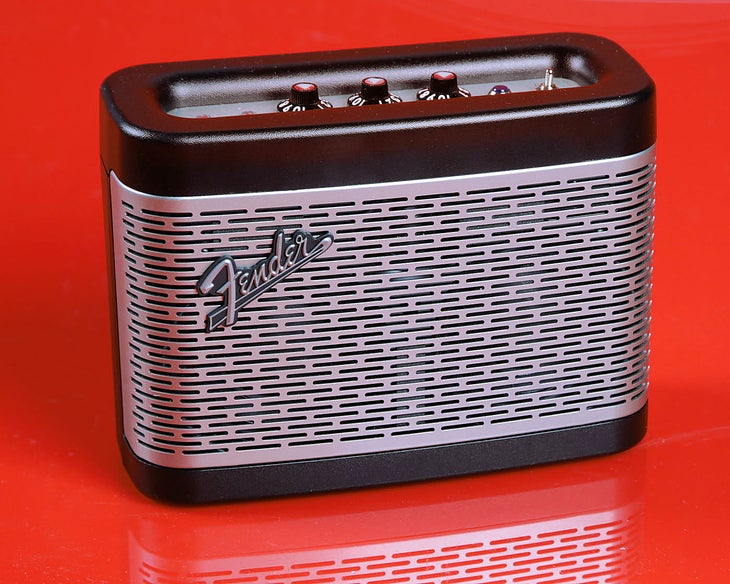 The best part about tuning skis is the tunes, so it's best to invest in a high-quality Bluetooth speaker for your workshop. The Fender Newport has an adjustable treble and bass, plus it sounds as good as it looks. It's not waterproof and requires a non-USB charger (included), but the sharp sound quality will keep your toes tapping while you polish your ski bases. 
Check out more great Bluetooth speaker options here

Check it out on Amazon: Fender Newport Bluetooth Speaker
SWIX EVO Pro Edger
There's nothing quite like a machine-sharpened edge. Luckily, Swix's new handheld power tool can give you perfectly beveled edges from the comfort of your workshop. You can choose from fine, regular, and coarse sharpening discs, and up to a five-degree bevel with the twist of a dial. Just make sure you read the instructions before use; proper use does require some sidewall modification.
How to Use the SWIX Evo Pro Edger
Buy it on Amazon: SWIX EVO Pro Edger
Purl Eco-Wax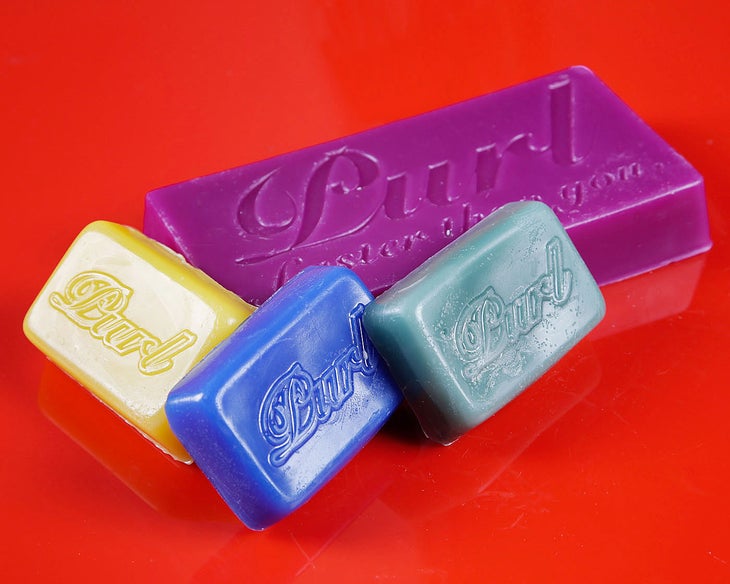 Ski wax is a bit like sports car brands: Everyone has a preference, but every model gets you somewhere fast. Purl offers a number of biodegradable options that have no toxic Perfluorinated chemicals, meaning you won't inhale them when applying wax to your skis and they won't spoil the spring runoff. Every temperature version is pretty darn fast, but the purple is a go-to for speed in nearly all conditions. 
Shop on Amazon: Purl Ski Wax 3-Pack
Purl Wax ECO-Scraper Sharpener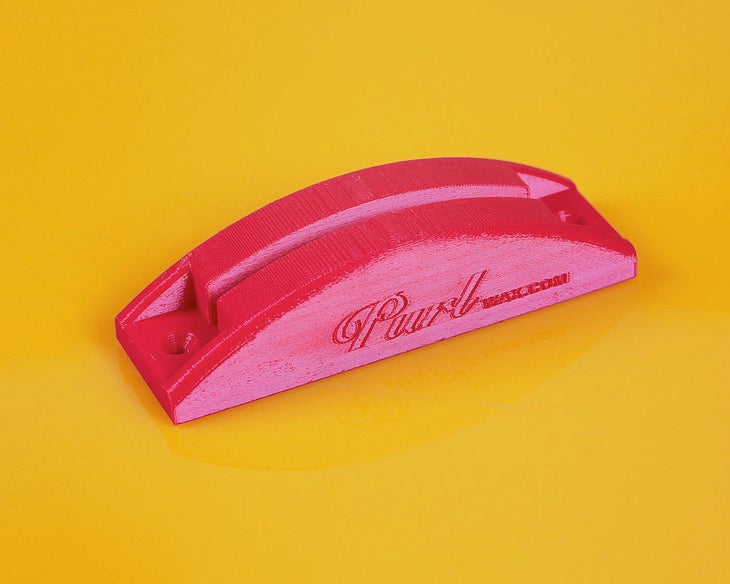 One of the most frustrating parts of tuning skis is scraping wax with a dull scraper. Don't get mad, get a scraper sharpener instead. Purl's ECO-Scraper Sharpener is made out of biodegradable material derived from renewable resources, plus it has pre-drilled holes make it easy to mount near your workbench to always keep things sharp. 
Need some help on where to start tuning your own gear? Check out this handy guide to tuning your skis from industry legend Dave Brennan for more info.

Related: Post-Season Ski Tuning

On Amazon: Purl Wax ECO-Scraper Sharpener
"Ski Tuning Myths Debunked" originally appeared in the October 2019 print edition of SKI Magazine and was written by Jenny Wiegand. "Stay Tuned" originally appeared in the January 2018 issue of SKI Magazine and was written by Jon Jay. You can get more great ski tuning tips delivered directly to your mailbox if you SUBSCRIBE NOW.