Generation Next
Two and a half years after his death, Stein Eriksen continues to boost young athletes with big dreams through the Youth Sports Alliance.
Heading out the door? Read this article on the new Outside+ app available now on iOS devices for members! Download the app.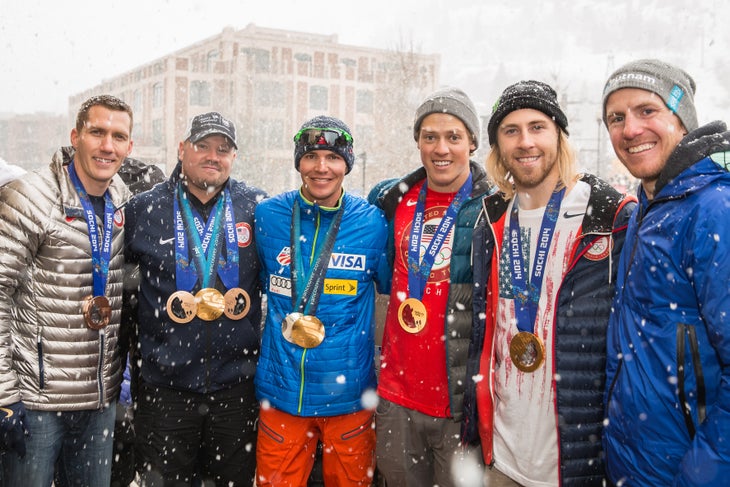 The Youth Sports Alliance, in Park City, Utah, has been supporting winter sports athletes since 2002 through introductory programs and scholarship funds. This year, however, when hopeful young applicants eagerly tore open letters from the YSA, they were shocked to discover huge increases in their scholarship funding. They finally had the money to chase their Olympic dreams.
The athletes had one of their own to thank: Stein Eriksen, Olympic medalist, former Director of Skiing at Deer Valley Resort, champion of expanding winter sports opportunities throughout his adopted community of Park City, and the person who helped create the Stein Eriksen YSA Opportunity Endowment in 2013. Stein died in December 2015, but his legacy endures as his Endowment money helped to double scholarship awards earlier this year. These scholarships were dealt out on a need-basis to athletes who wanted to advance their careers in winter sports but lacked the funding to do so.
The YSA is a nonprofit that aims to increase the number of young people participating in winter sports in the Park City area. It does this in three ways: First, the YSA runs youth after school programs, such as ACTiV8 and Get Out and Play, which introduce children to a variety of winter sports. Second, it supports seven different winter sports clubs in the Park City area. Finally, the YSA provides scholarships for junior athletes through the Stein Eriksen YSA Opportunity Endowment.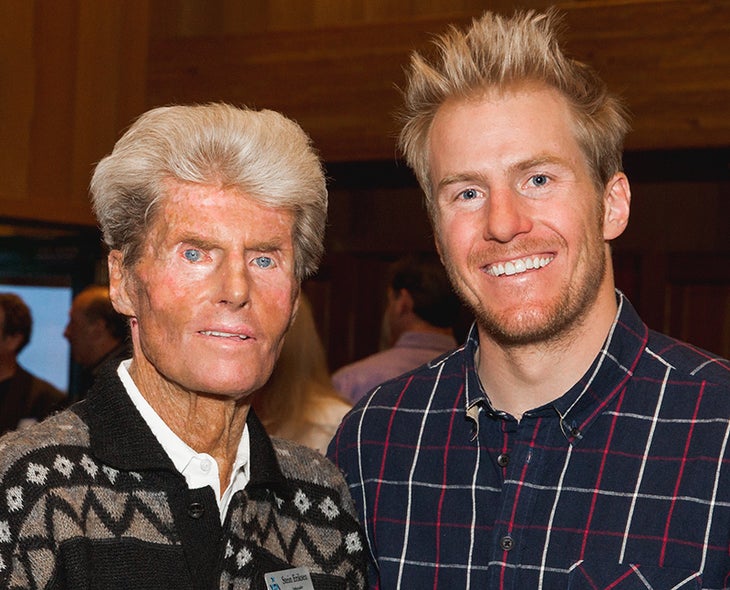 Over the past 16 years, these scholarships have helped cover costs for coaching, equipment, program fees, and travel for athletes who wouldn't ordinarily be able to afford this kind of training. This year, nearly 20 percent of the U.S. Olympic Team had ties to Park City, and three Olympic athletes had received a direct scholarship from the YSA earlier in their careers.
One of them is two-time Olympic mogul skier Bradley Wilson. "I needed financial aid to go to summer camps or I was going to fall behind on my progression, which can ultimately make or break your Olympic dream," says Wilson, who competed in PyongChang last winter and placed eighteenth in moguls. "Receiving the scholarship from YSA was a huge part in me achieving my dream."
The YSA not only provides opportunities for individual athletes, but it positively impacts diversity in winter sports in the United States.
"A lot of the kids in our Get Out and Play program are from diverse backgrounds, and many are from Latino communities," says Emily Fisher, Executive Director of the YSA. "I think we have potential to see a lot more diversity in winter sports going forward."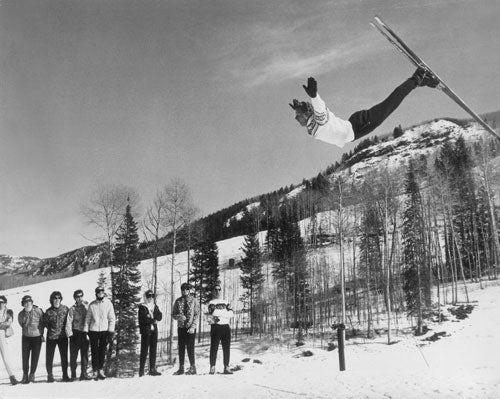 The YSA also impacts diversity in winter sports by introducing children to a variety of sports at a young age. The ACTiV8 and Get Out and Play Programs introduce elementary school and middle school students to downhill skiing, bouldering, mountain biking, freestyle skiing, ice hockey, speed skating, and more. These programs provide an affordable introduction to typically exclusive—read: expensive—sports. "After they've found their passion," Fisher adds, "the Stein Eriksen Endowment will allow them to pursue their passions."
Eriksen's contributions were crucial to the YSA and its ability to continue supporting athletes of all different backgrounds. Not only did the Norwegian phenom donate money to the YSA, he also spoke at funding events and encouraged others to support the non-profit. Thanks to the endowment and other supporters, the YSA was able to give out a record $114,500 in scholarships this winter. With the help of the Stein Eriksen Endowment, says Fisher, the YSA can continue taking young athletes "all the way from the magic carpet to podium."