It Was a Busy Holiday News Cycle in the Mountains: What You Missed
While ski areas in the West close due to too much snow, European resorts shutter with not enough, plus all the news you missed in ski country.
Heading out the door? Read this article on the new Outside+ app available now on iOS devices for members! Download the app.
It's been an active couple of weeks in ski country as the West has been battered by storms, the East suffers from a stubborn early-season drought, and the Alps are bare as a bone. Add in avalanche conditions with tragic fatalities, chairlift malfunctions, and resort news, and there's a lot to catch up on as we roll into 2023. Here's an at-your-fingertips summary.
Snow, Snow, and More Snow
It's a good time to be a skier in the West, especially in Tahoe, Mammoth, and Utah. Palisades Tahoe has seen 236 inches of its annual average of 400, with four-plus more months of ski season still ahead. Mammoth is close behind with 219 inches so far this season.
Conditions in Utah's mountains are the best they've been in years. Snowbird has raked in 281 inches of snow in the one-plus month it's been open. The resort's annual seasonal average is 500 inches; last season topped out at a paltry 295, a number they're likely to pass in a week or so.
Avalanche Conditions Worsen
There have been two avalanche deaths already this season, both in Colorado and both during the last week of December. The first one, on Berthoud Pass, took the life of 44-year-old Conifer, Colo., schoolteacher Brian Bunnell, who was snowboarding in the backcountry with his three sons. The second incident happened in a backcountry area called The Numbers outside of Breckenridge when two skiers were caught in a slide that partially buried University of Northern Colorado president Andy Feinstein and fully buried and killed his 22-year-old son, Nick. 
According to the Colorado Avalanche Information Center, a good early-season snowpack with consistent storm cycles has resulted in dangerous conditions in much of the Colorado backcountry. Add in the holiday period, when more people are heading out to ski, and it's a deadly cocktail. Do not venture out before checking the avalanche forecast for the region you're planning to ski, and be sure to have—and know how to use—a beacon, shovel, and probe.
In Utah, a bounty of the fluffy stuff caused Alta, Snowbird, and Sundance to close earlier this week, and they're all still digging out and easing back into normal operations.
Chairlift Troubles From Coast to Coast
It started on Dec. 22 with Breckenridge's SuperConnect when a chair fell off the cable just before the top terminal during high winds. One rider fell about 13 feet and was thankfully uninjured. The next incident took place at Whitefish on Dec. 28 when riders on Chair 1 had to be evacuated after the lift stalled due to mechanical issues. Skiers and snowboarders sat for up to four hours until ski patrol could get everyone down. And on Monday, a tree fell on a lift cable at Park City Resort, causing a resort employee riding up the lift to fall about 25 feet to the ground. The still-unnamed employee did not survive.
Additionally, a gondola cabin at Quebec's Mont Sainte Anne fell off the cable earlier in December in the morning hours before the resort opened, and no one was aboard.
Record-Breaking Warmth in the Alps and Variable Conditions Back East
New Year's Day brought unprecedented high temperatures to European cities, with hundreds of records broken. The Jura region of Switzerland, on the French border, recorded average daily temperatures of 65 degrees. European ski resorts are struggling to stay open, with grass-and-rock dotted slopes the norm.
It's not quite as dire on the East Coast, where skiers are still waiting for snow and resorts are doing their best to make as much as possible amid unseasonable warmth. It's been a weather roller coaster in Vermont, with rain and temps in the 40s and 50s leading into Christmas week, followed by freezing temps and ample snowmaking opportunities for New Year's.
Crash Detection Settings Wreak Havoc in Colorado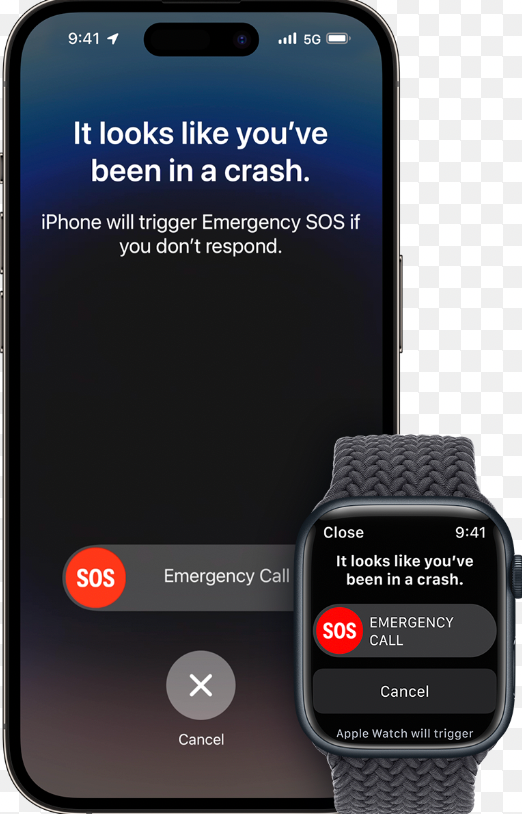 Over a single weekend in Colorado's Front Range, first responders were inadvertently called to 71 ski incidents due to crash detection settings on skiers' iPhone 14 or Apple Watches. Oops. Apple is working on a fix asap, but in the meantime, skiers can disable the function settings while they're skiing.
Long-Awaited Lifts Open for the Season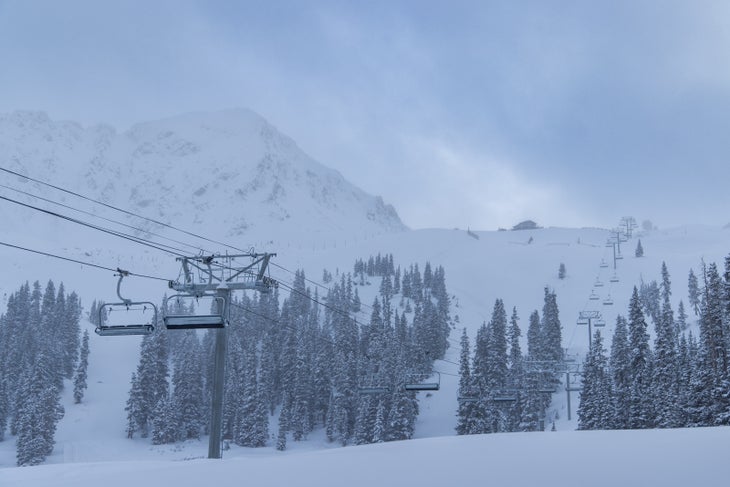 We'll close with the good news: Some of the most anticipated lifts of the season are now spinning. Palisades Tahoe's Base-to-Base gondola debuted on Dec. 17; Whistler's new Creekside gondola opened on Dec. 23 after a supply-chain delay; Vail cut the ribbon on its new Game Creek Express on Dec. 26; Arapahoe Basin's new and improved Lenawee chair, now a high-speed six-pack, began turning on Dec. 16. Jackson Hole's twice-as-fast Thunder lift debuted on Dec. 10. And in Maine, Sunday River's Jordan 8 became the fastest chairlift of its kind when it opened on Dec. 26. The eight-person ergonomic ride with heated seats carries 3,200 people per hour to the summit in just 4.5 minutes.