Breaking Trail
Magic Mountain paves the way for BIPOC leadership in the snowsports industry, hiring Vermont's first African American ski school director.
Heading out the door? Read this article on the new Outside+ app available now on iOS devices for members! Download the app.
"Just like everyone else, people of color want to see themselves on the slopes," says Bobby Johnson. The seasoned ski instructor and new director of Magic Mountain, Vt.'s, Snowsports Learning Center is well aware that the ski industry has a diversity problem. "That's why we join ski clubs, so we can ski with people who look like us."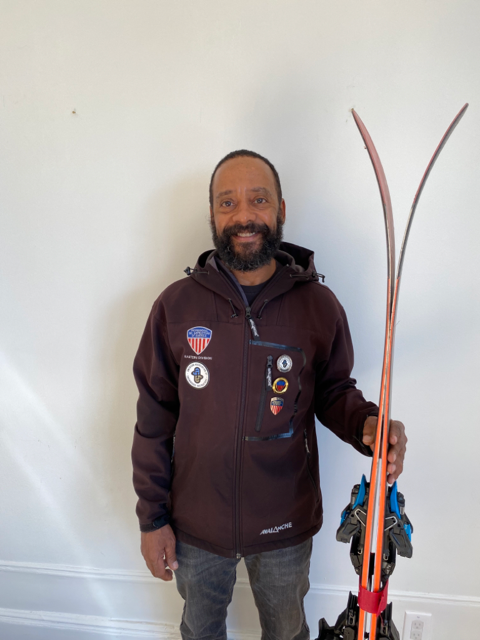 Johnson, a passionate skier and snowboarder, master carpenter, husband, and father of two, hopes to be part of the solution, especially in his new gig. It doesn't hurt that he's also the first Black person to head up a ski school in Vermont—and possibly the United States.
But first, Johnson is a true lover of—and ambassador for—the ski lifestyle. The 59-year-old New Jersey native clicked into bindings for the first time as a student at the University of Vermont. "I took skiing for gym class," he explains, "and I had the worst experience ever. There was nothing fun about it." So he turned to some friends who were longtime skiers and asked them to take him out and show him the ropes. 
After graduating from college, Johnson was bouncing between construction and carpentry jobs, skiing whenever he could, when he saw an ad in the newspaper for Smugglers' Notch looking for ski instructors for the coming winter. "I literally gave my boss my two-week notice right then and there," he laughs.
Related: Getting Ready to Succeed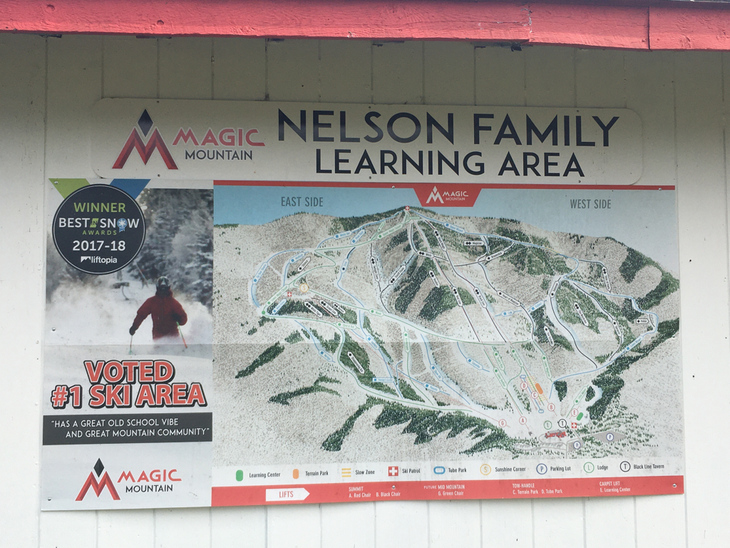 At Smuggs, Johnson learned just how much he didn't know about skiing. "Turns out I had just been sliding down the mountain," he says. "They showed me how to create a turn using not just my physical strength but to use the effective edge of the ski, which enabled me to create turns instead of just travel on skis." His love of skiing has since morphed into a love of teaching.
Johnson would go on to teach at Belleayre and Gore, N.Y., N.J.'s Mountain Creek, and Killington, Vt., eventually earning his Level 3 certification in both alpine and telemark skiing. So when he heard that the director job at Magic's Snowsports Learning Center was coming open last year, he was intrigued. However, he'd just become a father again, and timing wasn't great to uproot the family.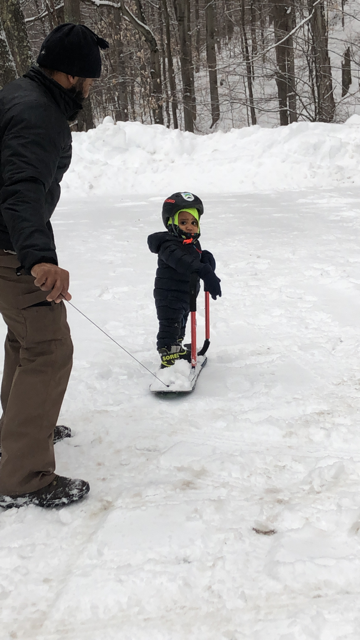 He forced the job out of his mind until a recent roundtable on ski industry diversity put Johnson on Magic Mountain CEO Geoff Hatheway's radar. During the roundtable podcast, which was organized by Ski Vermont, Hatheway listened to Johnson and Henri Rivers, President of the National Brotherhood of Skiers (NBS), unpack long-seated issues around getting BIPOC into the sport. Hatheway reached out to Johnson after the roundtable to gauge his interest in joining Magic. "We know in general the ski business as a whole needs to do a better job of inclusion," Hatheway told the Rutland Herald, "and it seemed like a good opportunity to try and reach out to get some contacts and talents that we wouldn't normally come across locally."
Johnson has so many ideas about how to get more BIPOC engaged in sliding on snow, from offering packages through the NBS to outreach in inner-city communities. He keeps as inspiration something that Rivers said during the roundtable. "He told us 'two percent of BIPOC are participating in snowsports, so that leaves 98 percent growth,'" Johnson says. 
Read next: The Color of Skiing