Colorado Ski Areas Celebrate National Safety Month
Get the details on special events in January around the Centennial State.
Heading out the door? Read this article on the new Outside+ app available now on iOS devices for members! Download the app.
Throughout the United States, ski resorts are celebrating National Safety Month with special events on the slopes and throughout mountain communities. Colorado is leading the charge, with happenings from Arapahoe Basin to Wolf Creek that include ski patrol demonstrations, avalanche safety training, avy dog demonstrations, and safety-oriented gear giveaways.
Whether you're new to the sport of skiing or a savvy backcountry traveler, National Safety Month is a great time to learn the latest about safe practices on the slopes, refresh your knowledge about Your Responsibility Code, and connect with the communities that share the mountains we all love. 
January is also National Learn to Ski and Snowboard Month, check out special events and instruction packages here. 
Not in Colorado, but still want to get in on the fun? Check out this great on-mountain safety guide from Ski California, or get in touch with your favorite resort through our resort guide and request more info about events related to National Safety Month.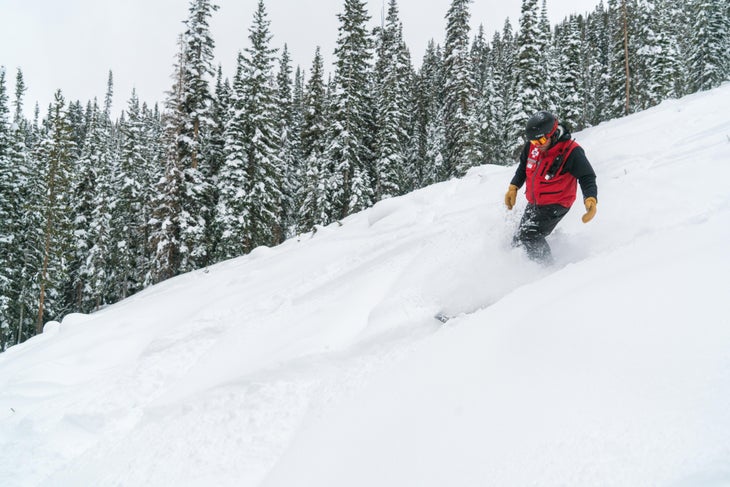 National Safety Month Events at Colorado Ski Areas
Info courtesy of Colorado Ski Country USA.
Arapahoe Basin Ski Area: Safety Weekend (January 13-14)
Arapahoe Basin Ski Area will host a Safety Village in Mountain Goat Plaza on Saturday, January 13 and Sunday, January 14 from 10 a.m. – 1 p.m. Arapahoe Basin's avalanche rescue dogs will be in the Safety Village, and guests will have the opportunity to learn more about skier and rider safety on the mountain. The ski area will also be working with the National Ski Area Association's #RideAnotherDay initiative, and Centura Health's Think First! campaign will be on-site with helmets for kids and adults for a suggested donation. 
Aspen Snowmass: 2018 Safety Week (January 25-31)
Aspen Snowmass will host its annual safety week January 25-31, 2018. The week will include activities such as interactive safety booths, a ski patrol meet and greet, avalanche dogs, lift operations trivia, terrain park safety demonstrations and more.
Ski Cooper: Slide in Control Program
Cooper's new safety program, Slide in Control, focuses on eight steps to staying safe while skiing and snowboarding. During National Safety Month, the ski area will have posters, rack cards and business cards with the slide in control steps available. Cooper will also host an educational Safety Scavenger Hunt for children with prizes. 
Copper Mountain: Meet the Ski Patrollers (January 1-31)
For the month of January, Copper will open its ski patrol duty stations for guests to come by for some free hot cocoa, some insider tips from the pros, and the possibility of meeting an avalanche dogs. Guests will be welcome at Timberline Ski Patrol and Patrol Headquarters.
SafetyFest (January 13-14)
Copper will host its annual SafetyFest, a weekend of safe skiing and riding education, demonstrations and giveaways.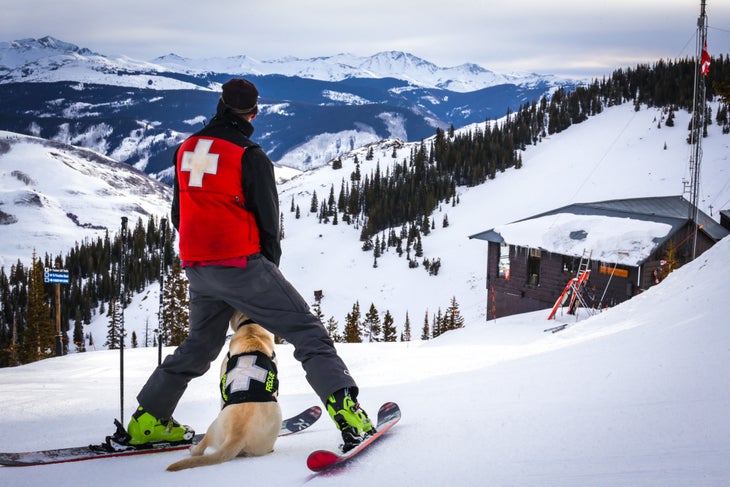 Crested Butte Mountain Resort: Avalanche Safety Demonstrations
Crested Butte will hold avalanche safety demonstrations on the weekends throughout January, depending on snow conditions. The CBMR Ski Patrol will also have the avalanche dogs on display during weekends in January. Guests are invited to come meet the dogs and watch as they perform drills. Guests are also encouraged to visit Ski Patrol Headquarters and ask questions about the mountain, terrain and snow conditions. 
Eldora: Your Responsibility Code Education
Eldora will be educating skiers and riders about slope-safety awareness throughout the month of January by promoting Know the Your Responsibility Code and Smart Style. Eldora employees will be handing out Know the Your Responsibility Code stickers and cards, Smart Style stickers, and a Freestyle Terrain User's Guide to guests every day of the month.
Guests who show a knowledge and aptitude for on-snow awareness will win special giveaways donated by sponsors, and Eldora will also offer retail promotions and giveaways to raise awareness. In addition, Eldora will host a safety poster contest for kids 12 and under.
Loveland Ski Area: Safety Weekend (January 13-14)
Loveland Ski Area will host a safety education weekend on Saturday, January 13 and Sunday, January 14 from 10 a.m. – 1 p.m. Guests can stop by for kid-friendly snow safety education, ski patrol demos, terrain park safety, helmet information and a Know the Your Responsibility Code challenge with prizes. There is no cost to participate, and Loveland Patrol Dogs will be on hand as Ski Patrol provides avalanche information including how to use of beacons and outdoor winter safety. Prizes will be available for guests who can recite the Your Responsibility Code.
Monarch Mountain: Ski Safety Month
During National Safety Month, Monarch will host events for guests to engage with the Your Responsibility Code, Monarch's Ski Patrol, backcountry skiing safety tips, avalanche awareness, children's helmet use, terrain park safety and more. 
Powderhorn Mountain Resort: Ski or Ride with a Ski Patroller
For National Safety Month, Powderhorn will offer guests the opportunity to ski or ride with a professional Ski Patroller and learn some of the tools of the trade such as safety, transporting, and caring for guests on the mountain. Guests of all ages will learn about the role of ski patrol, their importance to the resort, and what it takes to work in the ski industry. Participation will cost $75 per person for two hours or $95 for four hours. 
Sunlight Mountain Resort: Sunlight Safety Day (March 3)
At Sunlight, skier safety also focuses on sun safety. Each March, Sunlight honors Brad Lanpher, a long time Sunlight skier who lost his life to Melanoma Skin Cancer. Sunlight Safety Day includes a free testing clinic, educational safety booths and discounted pricing on 2018/19 lift tickets. The event is sponsored by Bank of Colorado and proceeds benefit the Melanoma Research Foundation.
Telluride: Safety Education and Demonstrations
In honor of National Safety Month, Telluride will host events and activities designed to educate skiers and riders about safety. Events will include an avalanche dog demonstration, a children's safety poster contest, visits to local schools for safety talks, a Safety Bingo Scavenger Hunt, "Know Before You Go" avalanche education classes and more. 
Winter Park Resort: Your Responsibility Code Poster Contest
Winter Park Resort will host a contest during January for local elementary through high school children to take part in a special poster contest. Students will create a poster depicting some aspect of the Your Responsibility Code. On January 19, the winners of the contest will be announced in a ceremony at West Portal, and on January 26, the winners will get a chance to be a "Patroller for a Day" with Winter Park's Professional Ski Patrol. Winter Park ski patrollers will also be visiting local schools during January for skier safety presentations.
Wolf Creek Ski Area: Your Responsibility Code Safety Poster Contest
Wolf Creek's annual safety poster contest will invite elementary, junior and high school students to illustrate one or more aspects of the Your Responsibility Code. Posters will be displayed in the Base Camp Building where the illustrations will be voted on by Wolf Creek staff and guests. First through third place winners will be awarded a free ski day with immediate family members.