Powder Mountain Has New Leadership From an Unlikely Place
Netflix's Reed Hastings, Pow Mow's newest shareholder, has local roots and a true love for its slopes and vibe.
Heading out the door? Read this article on the new Outside+ app available now on iOS devices for members! Download the app.
For a ski area, Utah's Powder Mountain has one of the more unusual trajectories. It was founded in 1972 by local doctor Alvin Cobabe as a small ski area with lots of snow and not a lot of frills. It didn't even have a base lodge until its second season, and added its third lift during its third season of operations.
In 2006, Western American Holdings bought the ski area, and spent the next five years fighting with locals in the nearby town of Eden over turning Powder Mountain into a massive resort with five villages, multiple hotels, a golf course, a water park, and god knows what else.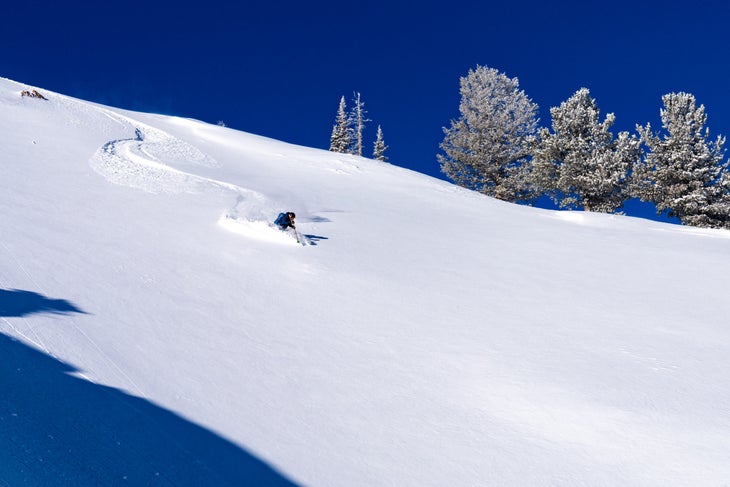 By 2011, that plan had been sufficiently squashed, and Western American Holdings sold Pow Mow to the company behind the intellectual think tank Summit Series for $40 million. That's when things got pretty weird, with the Summit Mountain Holding Company attempting to turn the off-the-beaten-path powder mecca into a highbrow locale for meetings of the minds.
Summit Series, if you haven't heard of it, is a company that came to life in 2008, founded by four twenty-somethings from Boston, Washington, D.C., and Texas. Fancying itself a type of TED Talk in fancy vacation spots, Summit Series organized gatherings costing upwards of $10,000 for a few days of conversations on topics ranging from software to global warming. There was always plenty of wining, dining, and excursions to round out the experience.
After Summit purchased Pow Mow, SKI sent writer Gordy Megroz to the Utah enclave to see what all the fuss was about. You can read that story here.
Bringing things back to the present, Summit's vision for Powder Mountain never materialized due to a bunch of roadblocks, including lawsuits from locals (again), pandemic delays, and the logistics of building at 9,000 feet. Which is how the ski area now finds itself with new leadership, another unusual character who seems to fit in nicely with Pow Mow's unique trajectory.
Powder Mountain Ranked No. 18 in the 2023 Resort Survey. Vote For Your Favorite Resorts Here.
On Monday, it was announced that former Netflix co-founder and former co-CEO Reed Hastings is now a shareholder in the ski area. A huge fan of the mountain, he and his wife have owned property there for eight years and built a house on the mountain in 2021. Hastings has yet to announce any concrete plans for operations or upgrades, but the fact that he's already part of the tight-knit mountain community bodes well for the place. He's a snowboarder, but we won't hold that against him.
"Patty and I love this mountain community and want to see it flourish," Hastings said after the news broke earlier this week. "We're looking forward to being a part of Powder Mountain's future and to help safeguard what makes this place special."
You'd be forgiven for not knowing much about Pow Mow, but you might be surprised to learn that it's actually the largest ski area in the U.S. by skiable acres. Just looking at the stats alone—8,464 acres (including cat skiing terrain), 154 trails, nine lifts, and two terrain parks—it's easy to see what a powerhouse this place could be.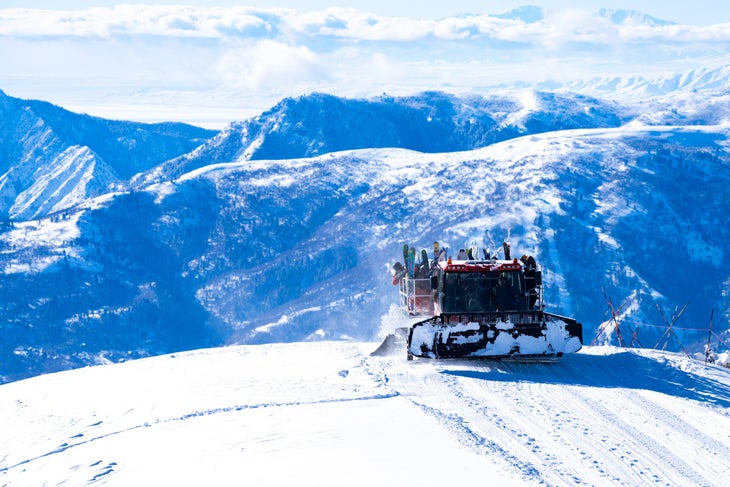 But that's not what the mountain has historically been after. Pow Mow has been capping day-skier numbers and season pass sales before it was cool, long before the pandemic made it a thing. It also did not join the megapasses, choosing instead to team up with the Indy Pass, giving pass holders just two days at the gigantic ski area.
Pow Mow also hired a new general manager at the end of last year, recruiting Kevin Mitchell over from Homewood, Calif. Mitchell shared some summer plans for Pow Mow with the Salt Lake Tribune, including revamping the beginner area's slopes and adding a new surface lift.
Hastings has hinted at more upgrades in the future, but for now, at least we know his head in the right place. "[I'm] incredibly excited," Hastings told the Tribune. "My happiest moments are riding this mountain over the last eight years and [I'm] super excited to continue to do that."