The Most Compelling News Stories of 2021
2021 was an interesting year for the ski industry, from pandemic restrictions to raging wildfires. Here are our top new stories.
Heading out the door? Read this article on the new Outside+ app available now on iOS devices for members! Download the app.
Our first full pandemic winter brought all kinds of firsts to our collective ski seasons, from needing reservations to ride the lifts or park our cars to loading chairs and gondolas at half capacity, or even less. And that's just the obvious stuff that found itself on our reporters' radars over the past year. There was also the most Epic price cut of all time, massive wildfires, and a storm so prolific that its shut down a resort access road for a record-breaking 60 hours, to name just a few. 
Join us on a trip down memory lane: These are the news stories that got readers' attention this year.
SKI's Top 10 News Stories of 2021
No. 1: Steamboat Explains No Reservation Policy After Lift Line Photo Goes Viral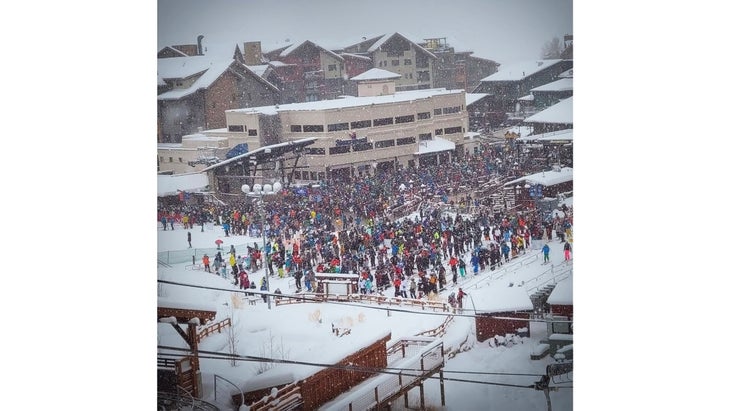 Speaking of reservations, Colo.'s Steamboat took the road less traveled last season and decided not to institute a reservations policy for either pass holders or ticket-buyers, resulting in some very unattractive lines at the resort's village gondola. Steamboat local and longtime SKI contributor Kelly Bastone dug into the issue after a photo of throngs of skiers waiting to board the gondola went viral last February.
I've never experienced lines the likes of which I found myself in last Friday after a much-advertised storm triggered a tsunami of visitors and created a 45-minute wait at Morningside, the only lift out of Steamboat's backside terrain.

The following morning, when Steamboat reported double-digit overnight snowfall, a massive crowd of powder-chasers filled the base area. Lines for the eight-passenger gondola and six-person chairlift flooded out of the plaza and snaked around neighboring buildings. By 11 am, throngs converged behind every lift, including the dinkiest two-person chairs.
No. 2: Norwegian Archaeologists Uncover 1,300-Year-Old Ski Preserved In Ice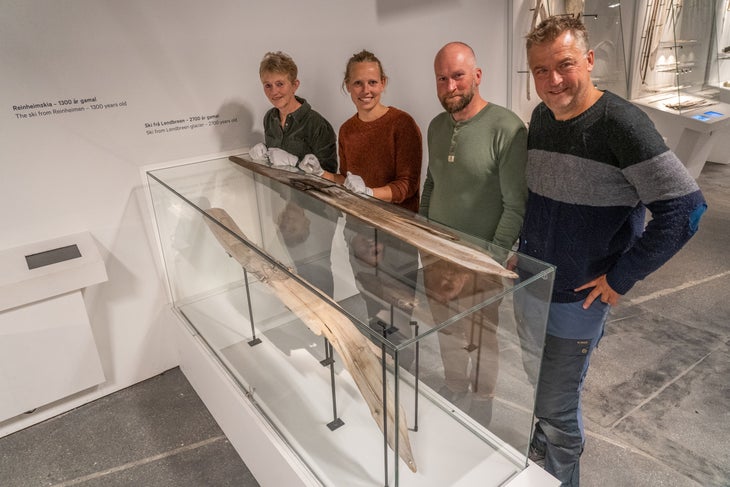 Seven years ago, Norwegian glacier archaeologists discovered a pre-Viking-era ski on Mount Digervarden in southern Norway. On Sept. 26, 2021, they discovered the other one in the set. While they figured it was there all along, the ice was far too thick in the suspected location, and it wasn't until enough melt occurred that they were able to dig it out successfully.
Like the first ski, the newly discovered ski is a broad plank featuring a raised foothold with the same type of primitive binding still intact. It measures 187cm long and 17cm wide. The length is on par with the length of skis we still use today, but at 177mm wide, it's much wider than even the fattest modern powder skis.

While the newly discovered ski is 17cm longer and 2cm wider than the first Digervarden ski discovered in 2014, the archaeologists say this is not unusual and not a reason to doubt the two skis are a pair. After all, skis were handmade with rough tools back then, and the different depths at which the skis were buried in ice could account for some of the differences in dimensions between the two skis.
No. 3: The Former Squaw Valley Debuts New Name After Year-Long Process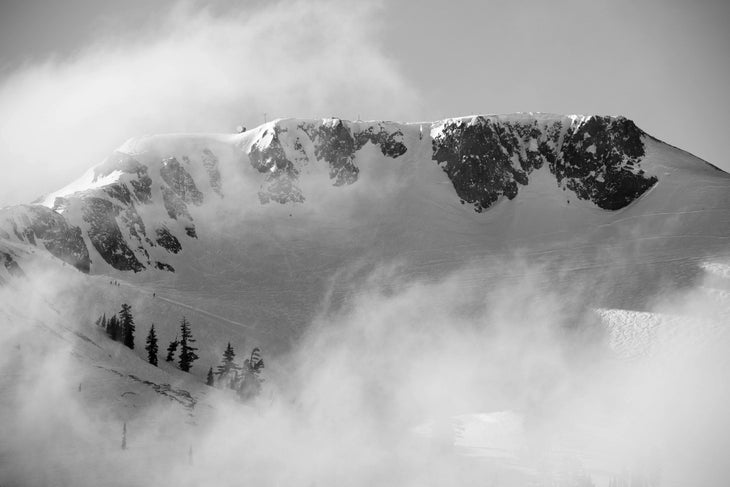 Palisades Tahoe. That's the new name of the North Lake Tahoe ski resort that dropped its original moniker, long thought to be a derogatory term used against Native American women. The resort announced its intention in August of 2020, and debuted the new name a little over one year later, in September 2021.
Community members first voiced concerns alongside the local Washoe tribe about the racist slur toward Native American women in the resort's name back in the mid-1980s.

After conducting a handful of surveys and collecting over 3,000 responses, the resort organized focus groups to take the temperatures of various community members to find out what was important to them in a new name. Themes that emerged from that research included the area's unique geography, its enduring Olympic history, the resort's legendary terrain, and its fiercely loyal locals. Thus, Palisades Tahoe was born.
No. 4: The Epic Pass Price Cut Just Made Your Next Season Pass Decision More Interesting
The No. 4 news story on our site has quickly turned into the cause of the No. 1 most-complained about topic in skidom right now. Not that we should be surprised. After all, Vail Resorts' decision to drastically cut the prices of Epic Passes by 20 percent across the board led to a 76 percent (!!) increase in sales from last season—2.1 million to be exact. Effect: Early-season crowding, especially in regions that are also suffering from poor snowfall.
As news of the price cut leaked out into the universe, grumblings about lift lines and crowds at already packed resorts predictably popped up on various Facebook pages. Skiers worried that although Covid will be better contained by next season, it will still need to be managed. Others countered that lines seemed longer due to chairlift restrictions, and with additional activities back in the winter rotation, including sporting events and other indoor past times, skiing might not be the go-to for as many people.
No. 5: Virginia Ski Dome One of 20 Planned for the U.S.—But Skiers Aren't Necessarily the Target Audience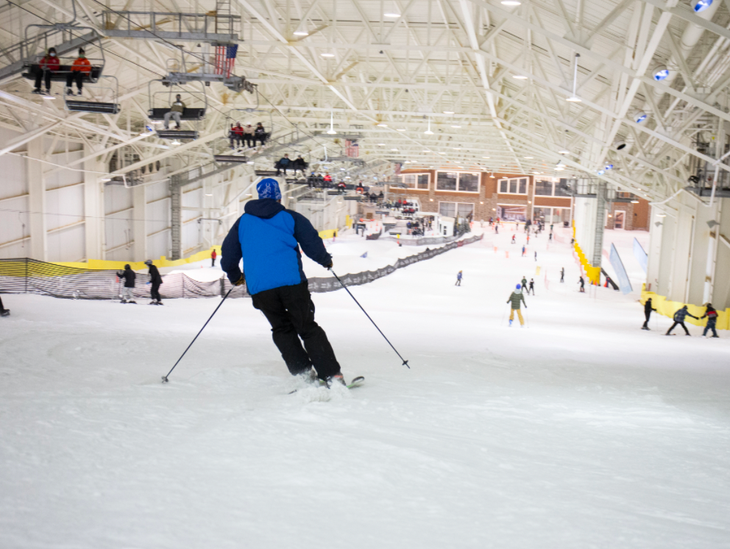 Virginia-based company Alpine-X announced a pretty bold plan last spring to build over 20 indoor ski domes, but this news was a little more nuanced than that. The ultimate goal of Alpine-X, which has since been joined by Bode Miller as its Chief Innovation Officer, is to grow the sport by making it more accessible to people in urban areas and at lower incomes.
Related: Bode Miller Invests in the Future of Indoor Skiing
That's the goal of a new indoor snowsports complex planned for Fairfax County in northern Virginia, a diverse county a stone's throw from Washington, D.C. It's home to a good percentage of affluent Americans, but is also racially and economically diverse.

Fairfax Peak, which is being developed by Virginia-based company Alpine-X, is being conceived as a destination resort, though not the kind that downhill skiers may be accustomed to. A 400,000-square-foot snow dome will anchor the location, which will also feature a 200-room hotel, restaurants, a mountain coaster, tubing hill, zip lines, and a snow-play attraction.

"By being in the community center, not two or three hours away from it, a lot of guests can come out for a couple hours, but they don't have to make a major commitment," says Alpine-X CEO John Emery.
No. 6: Massive Wildfire Threatens Sierra at Tahoe, While Another Ski Area is Forced to Evacuate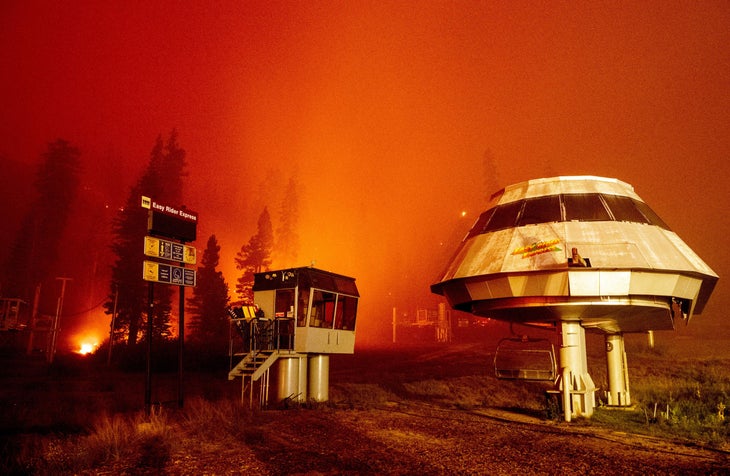 The Caldor fire broke out on Aug. 14 just south of the small town of Grizzly Flats and spread quickly thanks to high temperatures, dry conditions, and wind gusts up to 40 mph throughout the region. For the next several weeks, the country would be captivated by the destruction it wrought, wiping out towns on its way up to the lake and threatening the ski resorts of Sierra-at-Tahoe and Kirkwood Resort. By the end of its rampage, the Caldor fire would decimate 222,000 acres.
Also Read: Growing Caldor Fire Threatens Additional Ski Areas
Kyle Smaine lives in Myers, Calif., roughly halfway between South Lake Tahoe and Kirkwood. He and his fiancée were evacuated on Sunday and are currently staying with friends on the other side of the lake.

Smaine learned to ski at Sierra at Tahoe and considers the backcountry out his back door to be his winter playground. It's been heartbreaking to watch the fire creep so close to his beloved terrain, he says, and he's worried about the future of the resorts impacted.

"It could be a whole different experience out there this winter," says Smaine. "It could be the end of these resorts, especially a small independent ski area like Sierra, which might not have the ability to replace the infrastructure if there's major damage."
No. 7: Park City Permanently Closes Popular Backcountry Gate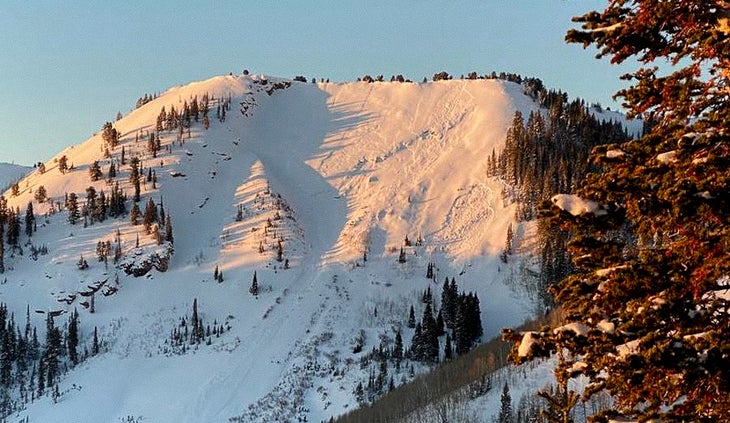 After two separate slides killed two skiers in January 2021, Park City Resort quickly acted by temporarily closing the Ninety-Nine 90 backcountry gate. Then, in August, the decision came down to keep it closed indefinitely, causing many local skiers to have many differing opinions, and raising questions of whether the pandemic was pushing unprepared skiers into the backcountry.
Since February, the closure has been met with opposition from backcountry skiers who feel that closing the gate is not the answer, and that the resorts shouldn't be able to restrict access to public land. Vail Resorts counters that because access is from private land, it's their responsibility to keep people safe. 

Locals say that there are other ways to keep less-prepared skiers out of the zone. 

"Various steps can be instituted at this gate, which will further educate would-be riders to the potential risks and consequences of these zones: Small fee passes, sign in/out at the patrol station, safety/gear check stations, resort waivers," says longtime Park City resident and local shop owner Matt Schiller.
No. 8: A Report From Inside Little Cottonwood Canyon's Longest Interlodge Ever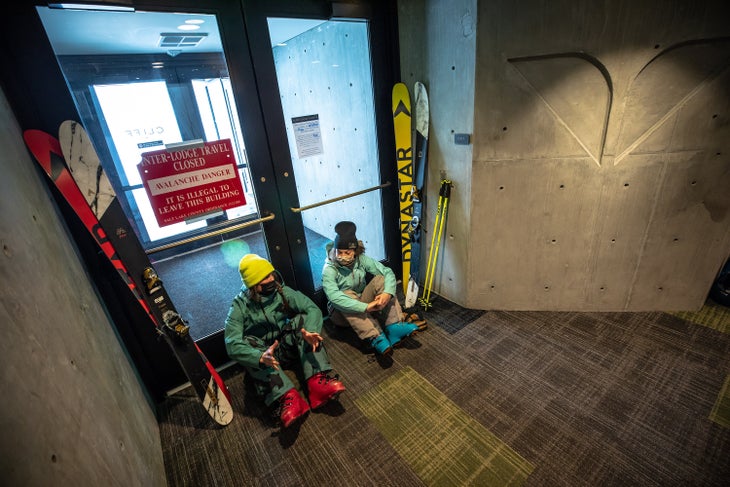 It was every skier's dream—or nightmare. A storm dumped eight feet of snow on Utah's Cottonwood Canyon, shutting down State Route 210, the winding road that crawls up the canyon to Alta and Snowbird, due to historical avalanche danger. If you were lucky enough to already be up there, it was a dream. For everyone else, not so much.
See the images: Snowbird Skiers Feast on 8 Feet of Powder After 60-Plus Hours Sheltering in Place
One of the lucky stranded skiers was longtime ski contributor Megan Michelson, who reported the experience for us.
Lexi Dowdall, a blogger for Ski Utah and the freeride director for the International Freeskiers Association, has been stuck inside a 12-by-16-foot room in employee housing near Alta's Wildcat lift since Monday. "I've been enjoying time with my watercolors and I've been reading Peter Matthiessen's classic book, 'The Snow Leopard,'" Dowdall said on Thursday morning as she awaited news that the ski areas may open to those already in the canyon, an experience affectionately known in the region as a "country club day," when the road remains closed but the ski areas are able to operate.
No. 9: Epic Pass Holders Under Travel Restrictions Want Refunds from Vail Resorts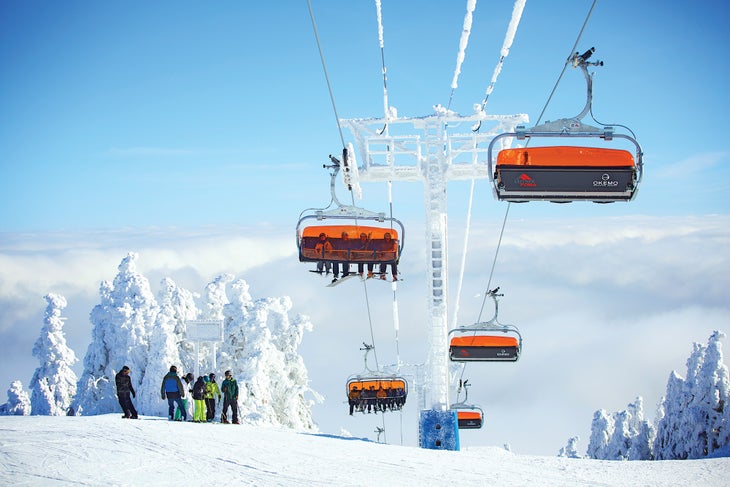 In additions to reservations, masks, and chairlift capacity restrictions, states imposed their own rules around who could and couldn't cross their lines. Vermont, for one, imposed on out-of-staters a mandatory quarantine of 14 days or a negative test after seven. That made vacationing there impossible for many, including people with jobs requiring them to work in-person, such as doctors and teachers.
It was a complicated issue that skirted Vail Resorts' Epic Coverage pass insurance, which was included with all pass products last season.
David Rion, who lives in Windsor, Conn., purchased Epic Passes over the summer for himself, his wife, and their seven- and nine-year-old sons, and says pulling the kids out of school for a week in order to get in a day of skiing at Mount Snow, two hours away and their closest resort, is not an option.

Because Vail Resorts included its Epic Coverage pass insurance complimentary with all Epic Passes this season, Rion thought he'd be in the clear for anything pandemic-related. "In talking to them, looking at Epic Coverage, we got the impression that we could get our money back for anything COVID-related." Yet Vail Resorts has denied refunds in these cases, saying that general travel restrictions, like those in place in Vermont and affecting access to the company's three resorts there, don't explicitly prohibit the use of a ski pass and are not cause for a refund.
No. 10: Is This New Express Lane Service the Solution to Long Lift Lines?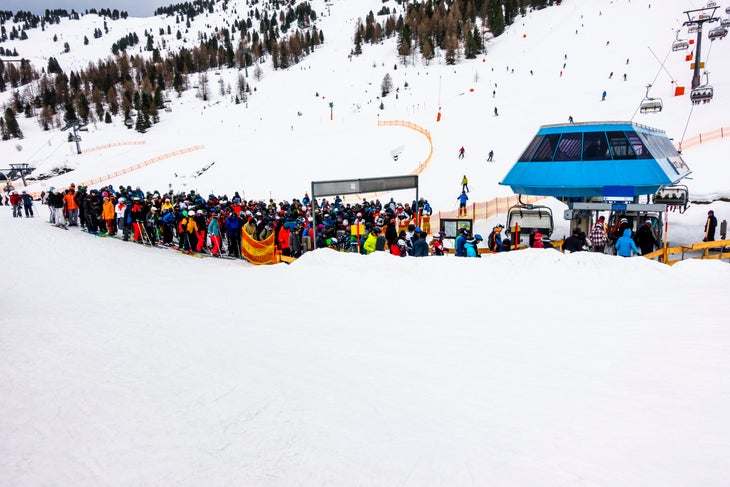 Powdr Corp didn't make any new friends this past October when it announced that a new Fast Tracks program would roll out this winter at a handful of its ski resorts. This season, skiers can buy a Fast Tracks pass a daily upgrade to their lift ticket or season pass at Copper Mountain, Snowbird, Killington, and Mt. Bachelor. The new perks would allow skiers to bypass lift lines and load via dedicated express lanes.
"We know our guests' number one priority is to spend more time skiing or riding,' says Wade Martin, co-president at POWDR. "We are exploring the opportunity to solve for our guests' greatest pain points by becoming one of the first adventure lifestyle companies to provide upgrades that maximize the on-mountain experience … That's what it's all about."

The new program is undoubtedly a response to the exceptionally long lift lines at resorts across the country that made headlines last season. But is this the answer? Skiers taking to social media aren't so sure.

"This is not solving a problem, it's just letting rich skiers get preferential treatment," wrote one Twitter user. "Very unfortunately and short sighted. I'm sure it will satisfy a very small group of customers but it will also really turn off the majority of customers," tweeted another.