Will Winter Park's New Early-Access Program Be a Boon or a Bust?
The resort is offering passes that get skiers on the lift 30 minutes before the masses, and popular opinion is, well, opinionated.
Heading out the door? Read this article on the new Outside+ app available now on iOS devices for members! Download the app.
From skipping the lift lines á la the big amusement parks to locking in discount tickets for friends when you purchase your pass early, resorts are always trying to lure more skiers—and their wallets—to the slopes. Winter Park is the latest ski area to roll out such an offering with its new Early Ups program, which gives skiers exclusive access to the mountain before the lifts officially open. But it won't come cheap.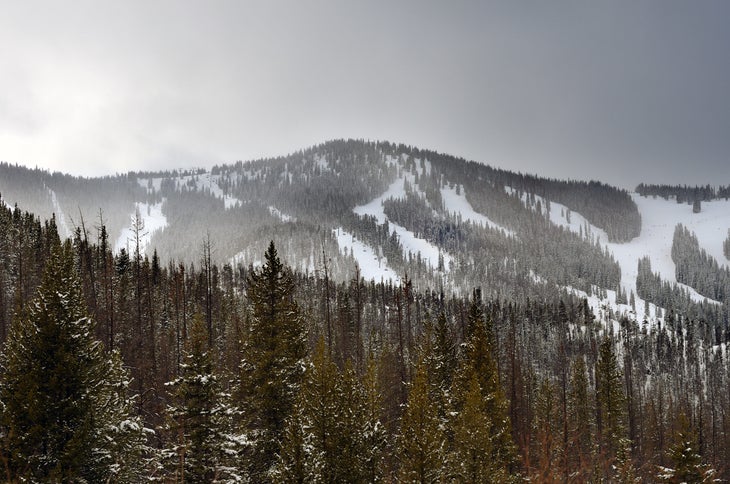 Early Ups, which debuts this season, comes in the form of an add-on to your Ikon Pass, Winter Park season pass, or day ticket, and only a limited number will be sold. The add-on gets you access to the Super Gauge and Explorer chairs as well as the gondola 30 minutes before they open to the public.
The terrain on tap will be all intermediate and advanced, and the privilege of cutting first tracks will run you $599 for a season pass add-on and between $49 and $69 for a day ticket add-on.
With the season pass, there's no limit on how many times you can use it throughout the season and no blackout dates, either. The add-on to a day ticket starts at $49 if you buy it more than a week ahead of time, and jumps to $59 if you purchase it inside of a week before you plan to use it. A day ticket add-on purchased less than a week ahead of time during the holidays costs $69. There are also no blackout dates for the day pass add-on.
For $2.30 per minute, you better make the most of that half-hour.
Not surprisingly, the social media universe sees this as another money grab by the ski industry that will make the sport even less appealing and accessible to all but the super-rich.
"Damn I didn't know we were doing pay-to-win for skiing now," said one annoyed Winter Park visitor via Instagram. "I will be throwing snowballs and every single person I see getting on the lift with an Early Ups pass," admitted another.
But one resourceful snowboarder plans to take a different approach: "I've got my Early Ups already," he wrote in reaction to the news. "It's called a splitboard."
(Get up to speed on the resort's Uphill Policy, here. Bonus: All proceeds are donated to local charities.)