This Ski Resort Is Expecting Over 100 Inches From Winter Storm Olive
The Southern California mountains could see up to seven feet of snow. Here's where it's going next, and how much snow could fall.
Heading out the door? Read this article on the new Outside+ app available now on iOS devices for members! Download the app.
A winter storm of epic proportions is moving across the United States this week, covering already snowy slopes with more powder than us skiers will know what to do with.
Winter Storm Olive started in California and is move eastward across the northern states. It's forecasted to hit several ski spots hard, starting with massive snow totals expected in the San Gabriel mountains of Southern California—over 100 inches at Mt. Baldy Resort—then moving into the Utah and Colorado Rockies, parts of Wyoming, the Midwest, and finally, the ski areas of northern New Hampshire and Vermont.
You Might Need These: 10 Skis To Help You Milk a Powder Day
So what makes this different from any other winter storm? Simply, it's breadth and intensity. According to The Weather Channel, at some point today or tomorrow (2/22-23), the storm could simultaneously bring snow to a continuous 1,600 miles across the country, straight from Montana to Maine. That's historic.
So which ski resorts will get the best of the goods? We did the dirty work for you.
Highest Snow Totals Expected From Winter Storm Olive
Mt. Baldy Resort, Calif.: 103
This SoCal ski area is getting so much snow, it's closed today and tomorrow (2/22-23). When the lifts start spinning again on Friday (weather permitting), skiers will need their snorkels in the 100-plus inches of snow.
CLOSED TODAY & TOMORROW snow is on the way and a lot. We are doing our best to brace for it in order to be ready for some powtastic days at SoCals raddest mountain.

— Mt Baldy Resort (@MtBaldyResort) February 22, 2023
Mountain High, Calif.: 77
Another SoCal spot that will get hit hard starting tomorrow (Thursday), Mountain High is the place to be on Sunday when the storm starts to die down.
Wolf Creek, Colo.: 57
It's been a win for southern Colorado, where Wolf Creek cashed in big and will continue to see snow through early March.
Alta, Utah: 39
The storms haven't disappointed Little Cottonwood Canyon skiers, despite them having to deal with Interlodge and a closed canyon from Tuesday into Wednesday. The Interlodge had not yet been lifted at press time.
Purgatory, Colo.: 39
Half a foot fell yesterday, but the bulk of the powder is coming over the next few days, and continuing through the weekend.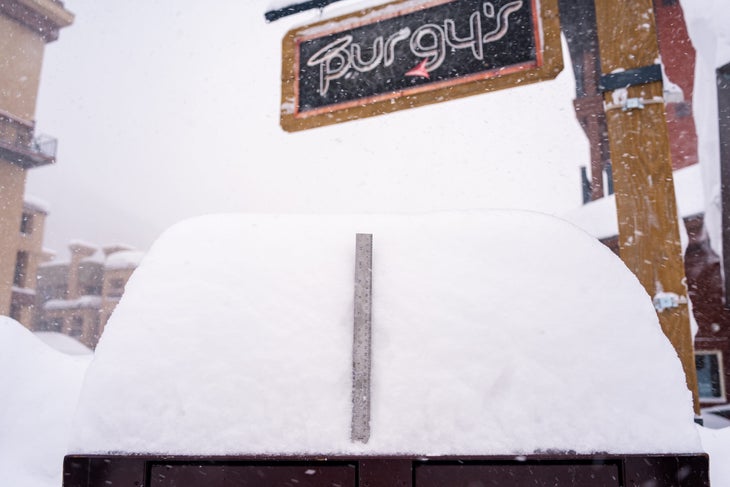 Brian Head, Utah: 32
This southern Utah resort that rises out of the desert is getting the bounty from Miss Olive thanks to the quirks of weather patterns.
Smugglers' Notch, Vt.: 22
Hallelujah, the snow is coming to the East in a big way. All of the Vermont resorts will reap the gift that Olive brings, with Smuggs enjoying some of the biggest totals, including 20 inches through Sunday and another foot or so through the first few days of March.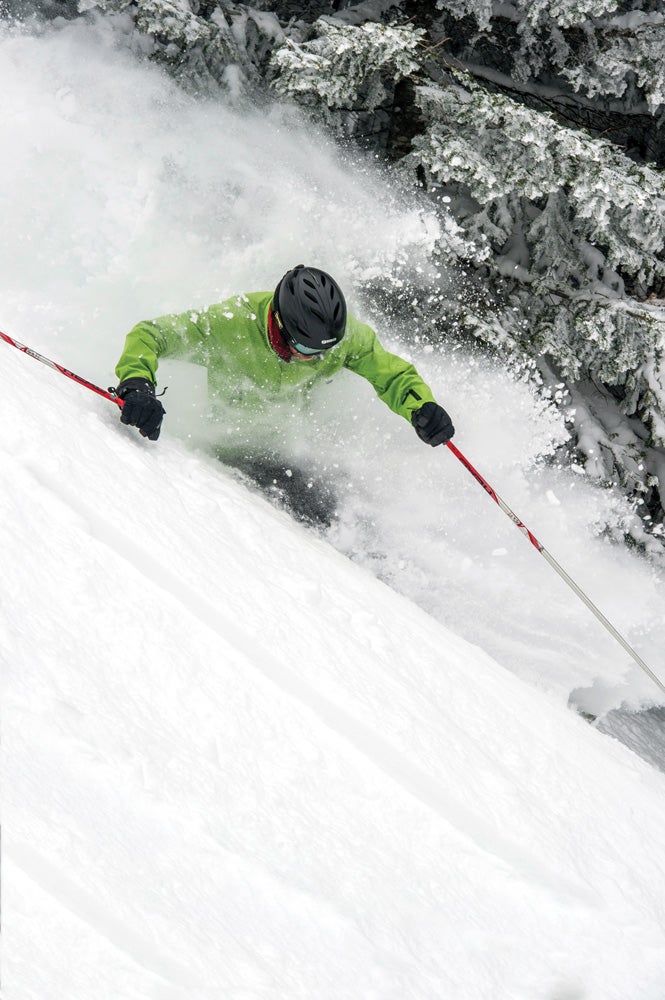 Taos Ski Valley, N.M.: 21
N.M.'s premier resort is getting hammered today (Wednesday, 2/22) with about a foot of fresh pow, but the fun continues over the next couple of days, when another 10 inches are expected, then another 10 inches into next week.
Jackson Hole, Wyo.: 20
The storms are taking the slow-burn approach here in Jackson, where the next few days will bring about a foot, but the weekend and early next week will see another 20-plus inches. That'll give you some time to plan a trip, at least.
Wildcat Mountain, N.H.: 19
The no-frills northern N.H. ski area edges out the nearby competition with an expected foot and a half over the next two days, then puts a cherry on top with another 22 expected, mostly on Tuesday (2/28).
Sunday River, Maine: 15
Most of the Maine resorts are looking at similar snow totals over the next week, but Sunday River tops the list with 15 inches expected throughout the week—the bulk of it coming tomorrow (Thursday)—then another possible foot and a half over the weekend.
Tamarack Resort, Idaho: 13
Winter storm Olive is treating the entire state of Idaho pretty well, but Tamarack, in central-western Idaho near the Oregon border, is expecting over a foot in the next several days.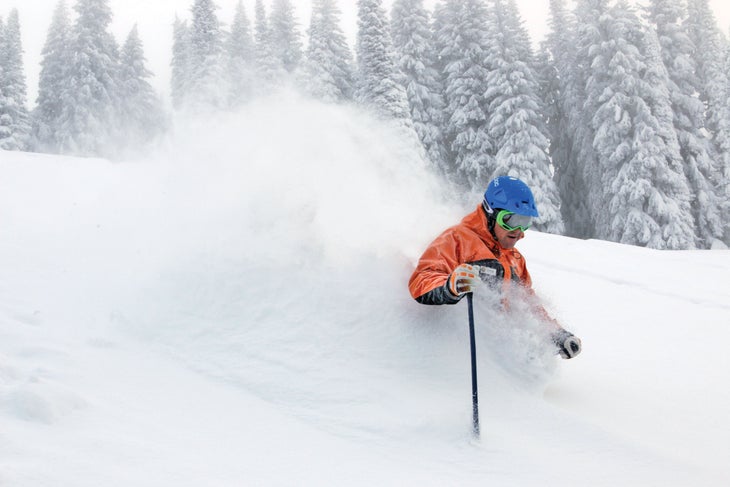 Buck Hill, Minn.: 13
Olive is expected to wallop parts of the Midwest, with some of the heaviest snow expected in Minnesota. All of the ski resorts in the state will see snow, but Buck Hill will get hit hard, with just over a foot coming down through tomorrow, then another few inches early next week.
Boyne Highlands, Mich.: 13
It's a good time to be a skier in Michigan. Boyne Highlands is forecasted to get the bulk of its new snow from Olive, about 13 inches, then another pop of five or so from the next, smaller storm.
Mount Snow, Vt.: 10
Even the more southerly Vermont resorts will feel the love. Mount Snow could get up to 10 inches by Sunday, then another 20 early next week, with the big snow day being Tuesday (2/28)