Highlights From Week One of the Beijing Winter Olympics
The wins, the misses, and the surprises from first week of competition at the 2022 Beijing Olympics.
Heading out the door? Read this article on the new Outside+ app available now on iOS devices for members! Download the app.
Triumphs, upsets, controversies … it wouldn't be an Olympics without them. So when the 2022 Beijing Winter Games kicked off last week, we all knew what we were in for. And they haven't disappointed.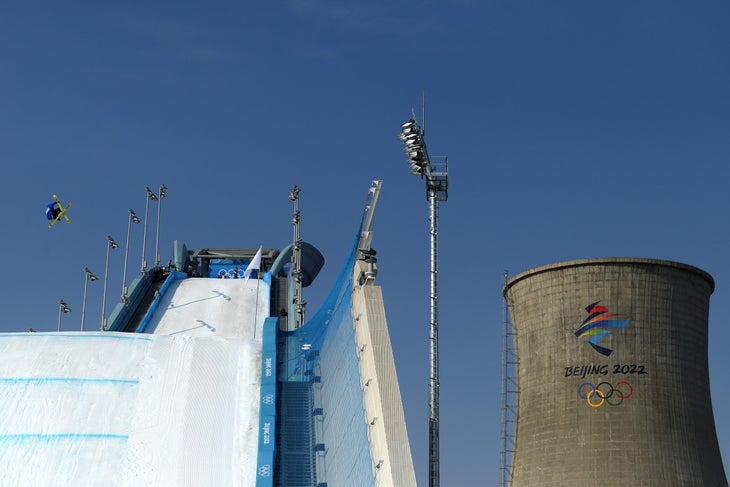 From the venues themselves—those are actually not nuclear cooling towers in the backdrop at Shougang Big Air—to the slick, icy courses that are giving alpine skiers the rides of their lives, these Games have been interesting. If you haven't kept up on the competitions, here's a nifty recap of what went down in the world of alpine and freestyle skiing this week, plus some quick clicks for background and analysis from SKI's experts.
2022 Beijing Olympics Week in Review, Feb. 4-11
Jaelin Kauf flew down the mogul run faster than she had in any other round, covering the 273-yard course in 26.37 seconds.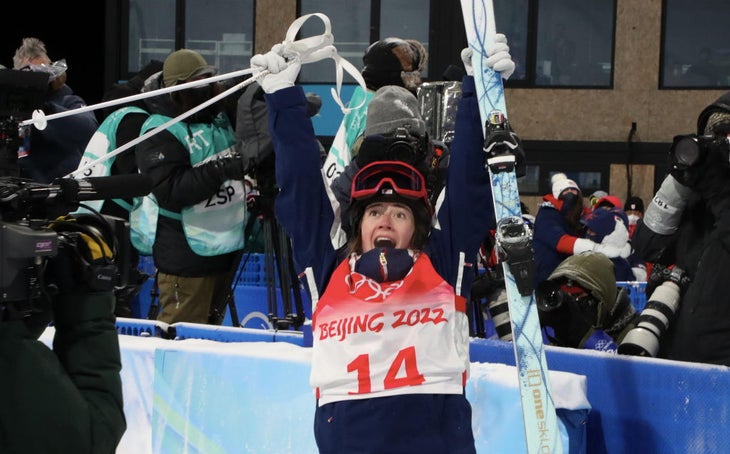 Even Kauf found herself battling a bit. "That last round especially," she said. "I came out really hot out of the top air, kind of missed the first turn. It wasn't a flawless run, and I didn't know what the judges were going to do with that. I really had to stick with it. Every moment in that run, I was just fighting for it. I just wanted it so bad."

Asked how she generated so much speed, Kauf said, "It's easier for me, skiing faster, being aggressive. The less thought that goes into it, the faster I go. I can just ski and let it all come to me."
The Vermonter earned his first Olympic medal, adding another storied performance to the Cochran family history books.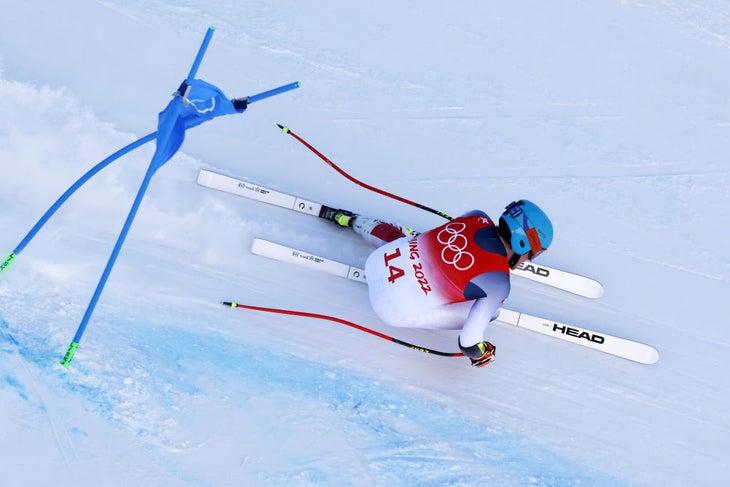 Cochran-Siegle skied what looked like a flawless run to your average viewer, and as he slid through the finish and saw his time on the leaderboard, a moment of elation was immediately met with a tentative comment—"I hope it holds"—a classic statement from the Vermonter, never willing to get too far ahead of himself.
Feb. 7/9: Mikaela Shiffrin DNFs Out of Her First Two Events
Just two days after crashing out of the GS, Shiffrin, the best slalom racer of all time, failed to finish the Olympic slalom.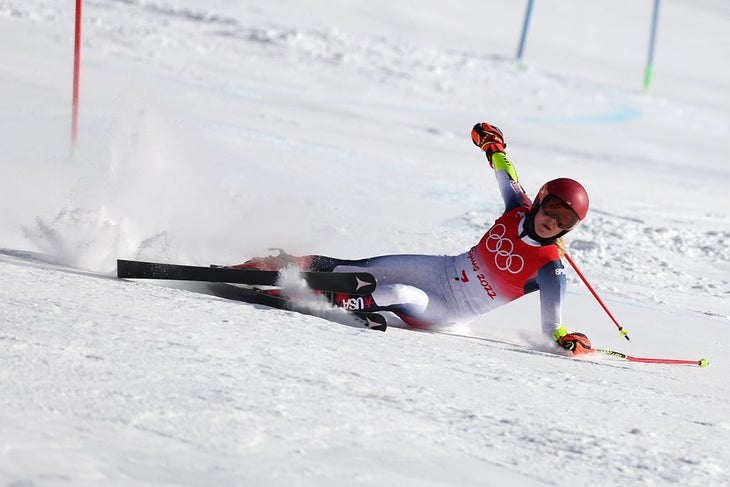 "I was trying to look back and think about the last [few] days and what I've been doing with my skiing that would suggest on the fifth gate, I would push myself a little bit too hard and that I wouldn't be able to stay in the course," Shiffrin reflected after Wednesday's slalom. "My entire career has taught me to trust in my skiing if it's good skiing. And, that's all that I have to rely on these race days. When there is pressure and there's some nerves and the feeling that I want to do well, I just always go back to that fundamental idea that good skiing will be there for me…"
The 26-year-old has two more events this weekend, Super G and Downhill, here's how to watch the Olympic speed events.
The 24-year-old nabbed his first Big Air medal, while teammate Alex Hall attempted the competition's only 2160.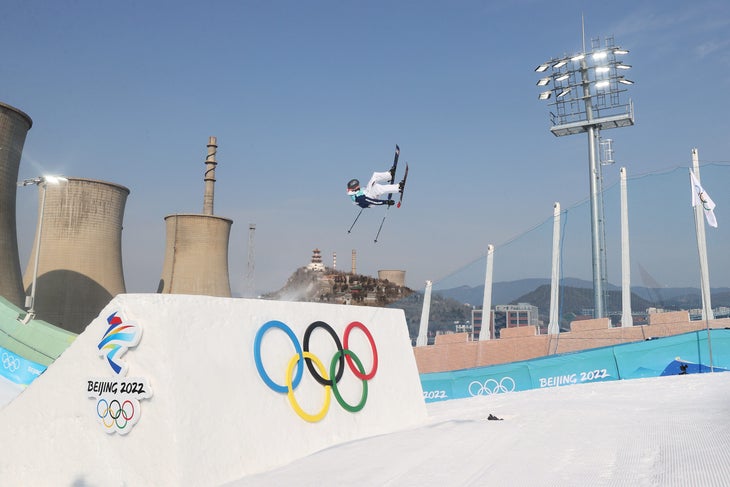 Meanwhile, Park City's Colby Stevenson used his second run to redo the triple cork nose butter 1620 with a Japan grab that he'd washed out on landing in run 1. His second-run score (91.75) lifted him into medal contention.

"If I had missed that second jump, I would have been out of the running," Stevenson said, "so that was a big relief. The last jump, I was still deciding what to do when I was clicking into my skis. I went with something I knew I could do, grab, and land clean."
The 18-year-old from California had never even attempted a 1620 when she successfully landed one in competition.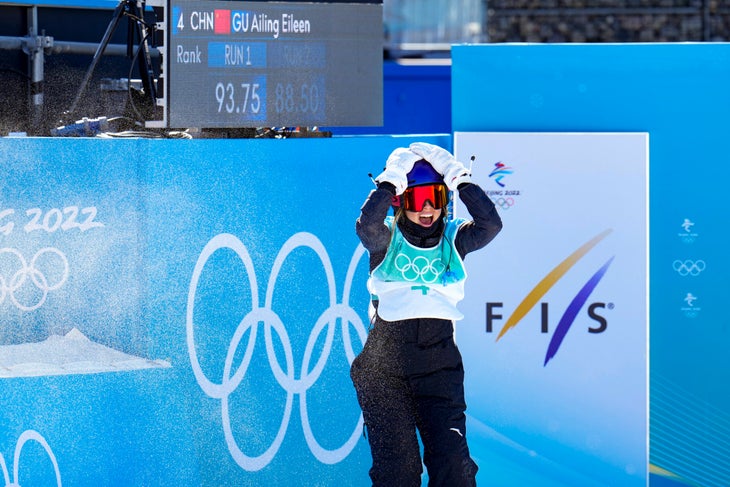 Skiing for her mother's native China, Gu didn't even need her third run in the Freeski Big Air final at Beijing's Big Air Shougang on Tuesday morning. She was already guaranteed a bronze medal in the brand-new Olympic event. The combined score from her first two runs would have sufficed.

But if Gu wanted to bag gold for China, she had to do something colossal. Colossal and, perhaps, unprecedented. Indeed, the only way to inch up the leaderboard was to throw a trick so show-stopping that it would out-score and cancel out one of her earlier tricks (a double-cork 1440 and a double-cork 1080 with two grabs) in the best two-of-three run format. 
More Olympic Coverage From the Week
The PyeongChang and Sochi Olympics used 80- and 90-percent artificial snow respectively, but Beijing tops them both.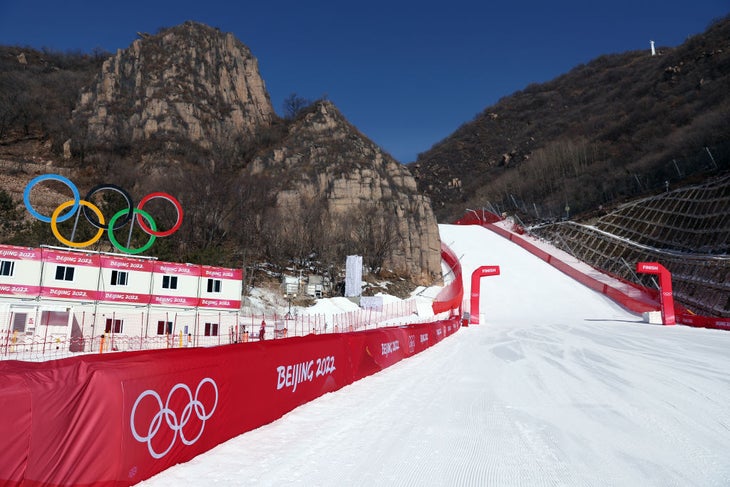 "Most outdoor events (e.g. ski-based, snowboard-based, bobsleigh, luge, skeleton) will take place in the Yanqing and Zhangjiazou zones, with the exception of big air snowboarding and freestyle skiing, which will take place in Beijing," the report states. "Based on historical temperature data for Beijing, nearly all days in February for the last 30 years have been above the freezing temperature for water. The Yanqing zone suffers similar problems, which will result in the use of all artificial snow."
Benjamin Alexander is a British citizen skiing for a Caribbean nation that never sees snow.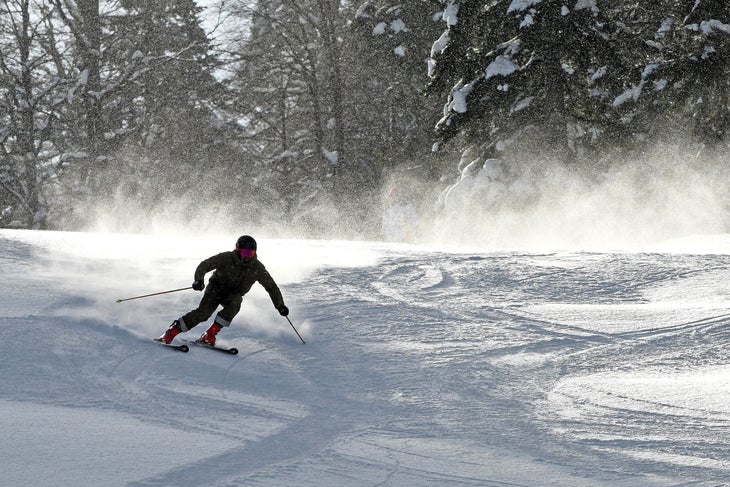 While Alexander is something of an anomaly in the world of competitive ski racing, he's not an anomaly in general in the Olympics. We tend to think of the Games as the pinnacle of merit and skill in athleticism, and that there are particular trajectories to becoming an Olympian—especially in disciplines like skiing and snowboarding, which require technical gear, specialized training facilities, the money to access those, and (of course) the presence of snow. But there are some non-traditional paths to the Olympics that pass few of those traditional landmarks—and sometimes none at all.
The pressures that she is facing right now, from an ignorant nation, and an indifferent media team, would destroy any of us.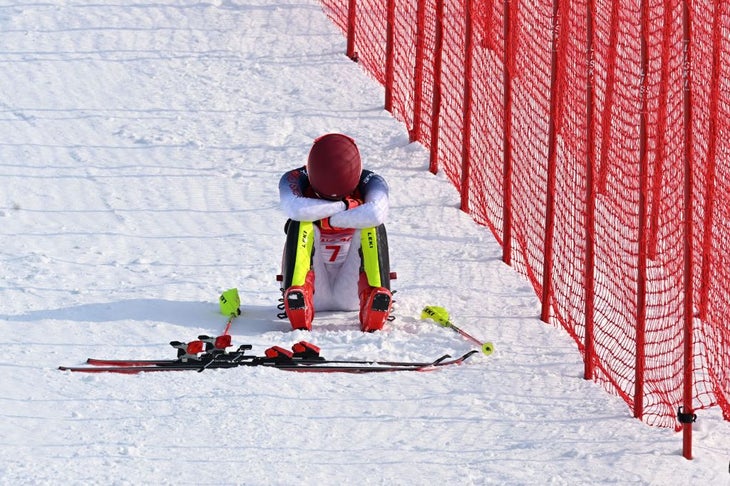 She is being dogged by the media and an American population who didn't care when she won a record 17 World Cup races in a single season back in 2019. Now that she is known to them and the NBC poster girl, the critics have come from every direction. It seems the critics who have never put on a pair of skis, or kicked out of a start gate, are the loudest.

It is heartbreaking and infuriating and part of the reason that I have stopped watching Olympic coverage. American media, both mainstream and social, have ruined the experience. Shiffrin's mere presence at these Games is a victory. Her ability to compete, after the last two years, is an amazing story of resiliency and perseverance. Her career to date is legendary. She doesn't need more Olympic hardware to be one of the Greatest Of All Time, because she already is. That's what we should be focusing on, even when the athletes fall short of expectation.