A Modest Proposal to Improve an Otherwise Very Entertaining Olympic Games
At least once every Olympics, an athlete from each nation should be picked to participate in a random sport. Imagine Shaun White ice dancing.
Heading out the door? Read this article on the new Outside+ app available now on iOS devices for members! Download the app.
It's likely that my love affair with the Olympics began before I was a speck of dust in my father's eye. In 1976, my pop backpacked through Europe after graduating from Colorado State University. In Innsbruck, Austria—the host city for the '76 Winter Games—he and his Olympic-level mustache were mistaken for Marc Spitz, the human-dolphin who swam to seven gold medals in 1972, while he scalped tickets to Dorothy Hamill's golden skate. In February of 1980, my mom and dad bought their very first television set, a rabbit-eared 14-inch tube that weighed several billion pounds, so they could watch the Lake Placid Games. Once my siblings and I came into the picture, the love of sport and THE Games was as synonymous with the character of our family as our Midwestern long vowels when we said something like, "Oh my gaaahd, Elvis Stojko is spinnin' like a friggin' top!"
I've loved the Olympics for my entire life. It is a captivating and absurd sporting event, a ridiculous mixture of hit-you-in-the-center-of-the-feels origin stories and Greek god-level athletic prowess. But I want more; we all deserve more sporty ludicrousness, so I say we crank the Olympics up to 11.
Before we wind the awesomeness dial, let's examine the insanity on display at the 2022 Olympics. Lindsey Jacobellis, competing in snowboard cross for the fifth time at 36 years old, is the oldest American woman to medal at the Winter Games. Eileen Gu sat in third place during the ski big air finals, so naturally, she tried a 1620…for the first time in her damn life! Oh by the way, her mom called her before she dropped in for her final jump, told her to throw another 1440, and Gu was like, "Nah, watch this, Ma!" Stomped. Gold. Don't tell me what to do, Mom! Incredible.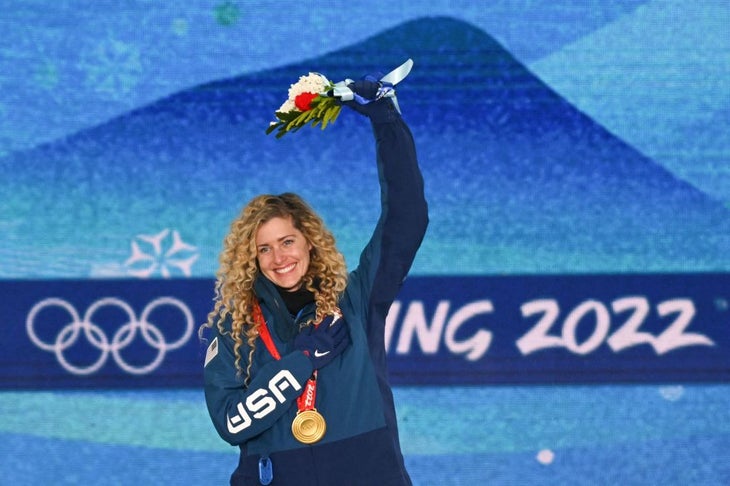 Ryan Cochran-Siegle barely missed out on gold while on his lycra-wrapped rocket ship from Planet Speedy McSpeederson in the Super-G finals. A year ago, Cochran-Siegle was recovering from a broken neck and seriously considered retirement. Now, he's on an Olympic podium. This accomplishment is only overshadowed by the adorable wallpaper visible in his mother's kitchen during a Zoom-esque interview with Barbara "Gold medal in the '72 slalom" Cochran. The phone looked like it was placed on the breakfast table, propped up by a coffee mug or a Yankee Candle. Nice to know that Olympians Facetime just like our moms and dads. Snowboarders Max Parrot, a cancer survivor, and Mark McMorris, who survived a near-fatal tree collision in 2017, snagged the gold and bronze in Slopestyle. Petra Vlhova's win in Slalom is Slovakia's first-ever gold in alpine skiing.
Along with the inspired athleticism, the Beijing Games really pull on the empathy lever. If you watch Mikaela Shiffrin hold back tears during her post slalom interview, and know what she's been through in the grief arena over the past two years, and don't feel absolutely gutted for her then you should see a cardiologist because in place of your heart now sits a Campbell's Soup can filled with dog farts. I've seen that Chloe Kim-n-dad P&G commercial 57 times and I can't not tear up. Pita Taufatofua, the buffed out and oiled up flag-bearer from Tonga, isn't competing because he's helping with relief efforts after the volcanic eruption and tsunami at home. Talk about heart explosions.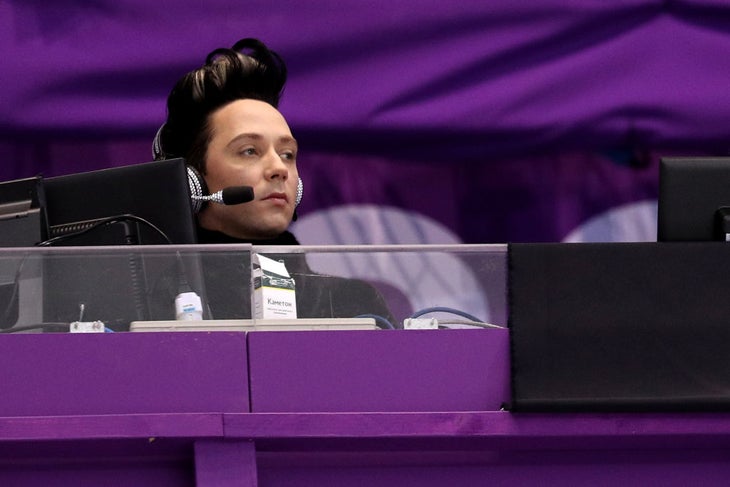 It's also worth noting that while the Olympics are a cultural touchstone in our global community, the politics surrounding the Beijing Games are palpable. A diplomatic boycott, a frightening Putin-Xi love fest, internment camps, a looming Ukrainian invasion, plus a laughable middle finger to the climate crisis (read: miles and miles of pipeline for snowmaking since these Winter Games are located in a place that lacks winter): these can't be ignored and they're all very terrible. But I don't think that makes the Olympics a wash. I think that some things can be shitty and awesome at the same time. Look at America herself, with all her awesomeness and simultaneously terrible characteristics, or eating an entire chocolate cake in one sitting: awful and wonderful all at once.
This is even more of a reason to shake the Olympics up. I think at least once every Games an athlete from each nation should be picked to participate in a random sport. Maybe you think that's crazy, but there's no way we wouldn't all lose our collective minds while watching Shaun White Ice Dancing in a skintight leotard. Jessie Diggins just won the first-ever U.S. medal in the cross-country sprint, which is amazing. But what if during that Sprint skiers had to stop at four separate chug-a-coconut-LaCroix-out-of-a-ski-boot stations? Boots would obviously be supplied by the freestyle team. Those puppies would be steamy and ripe. And I want to see Nathan Chen skate the Luge tube. Let's make the ski aerial acrobats flip around while holding a pizza. Lose a topping, lose some points. 
Plus, Johnny Weir and Leslie Jones should announce every single event. I want to see Johnny all dressed up in his Hunger Games outfits at the base of the Slopestyle course and hear Leslie talk about…well, everything. I do think, however, Todd Richards should continue but only as a figure skating commentator. We all need to listen in as Todd loses his mind when someone lands a triple salchow.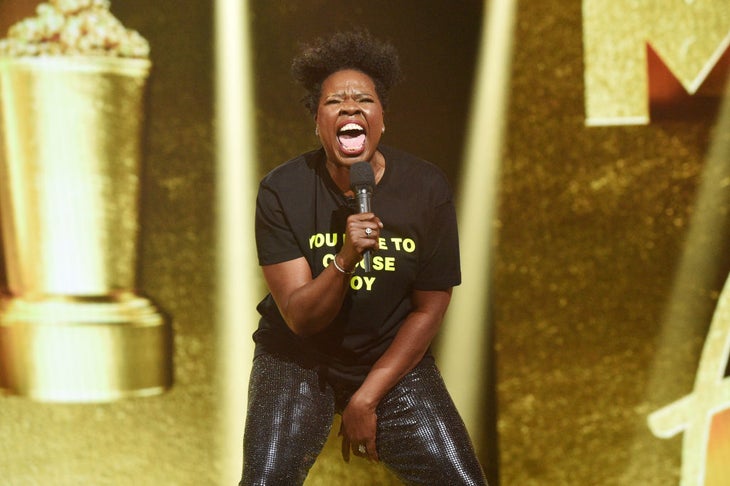 My brain is an overstuffed Thanksgiving turkey of Olympic memories, but there is still room in the cornucopia of my melon for more. And why shouldn't it be a bloated lump of Olympic-grade weirdness? There's nothing like this sporting event, from what is on display to what it causes us to feel and think. That is why, just hours before the Opening Ceremony in Beijing, my fiancé and I bought our very first television. It's notably larger and lighter than the one my folks purchased 42 years ago, but here's to hoping something like the "Miracle On Ice" happens in 2022. That, or Johnny Weir-inspired speed suits for the Downhill.