Breakfast of Champions—Literally.
U.S. Ski Team Head Chef Allen Tran on how gold-medal winners start their day—and how you can, too (just don't forget the protein).
Heading out the door? Read this article on the new Outside+ app available now on iOS devices for members! Download the app.
We sat down with Allen Tran, the U.S. Ski and Snowboard's high performance dietitian, to find the best food to start your day with. He's in charge of fueling the U.S. Ski and Snowboard team's pro skiers and snowboarders, as well as teaching athletes how to apply proper sports nutrition to training and competition.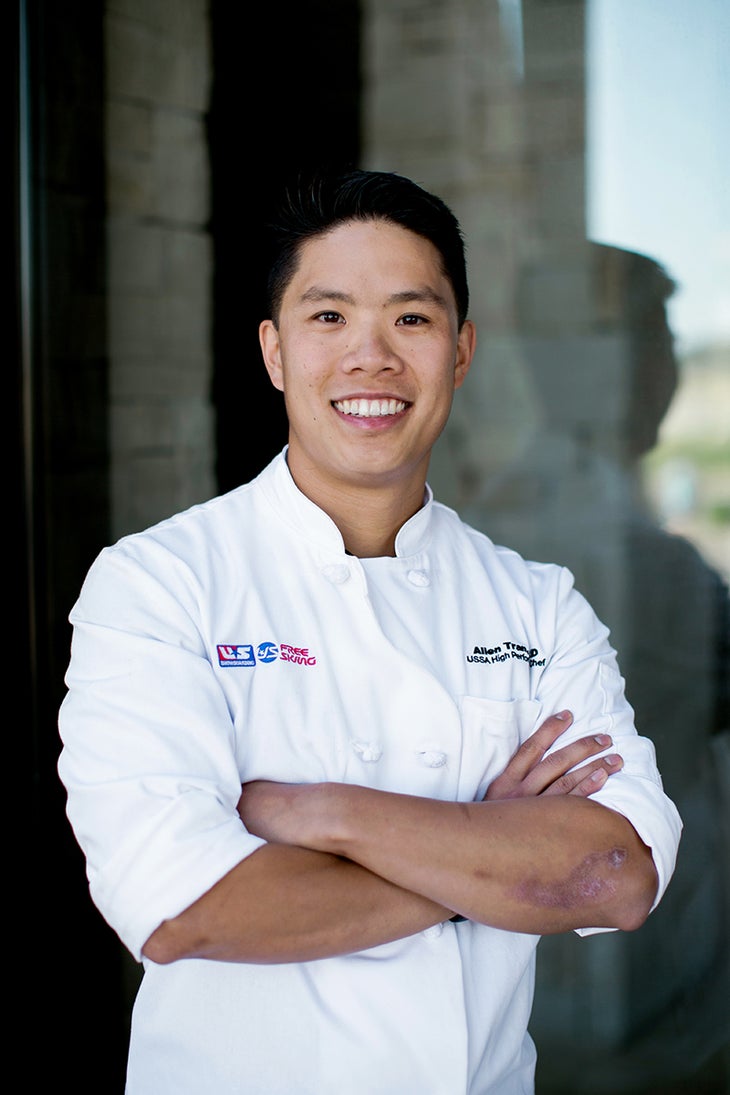 To top it all off, Allen has two master's degrees in Sports Nutrition and Exercise Science, experience working at fine dining restaurants, and is a registered dietitian, so he's no hack in the kitchen.
SKI: What do you feed the US Ski Team for breakfast?
Allen Tran: If it's going to be a really heavy day, the athletes will want something substantial, so I'll do something like eggs and potatoes with some bacon or ham. Or I'll do a breakfast burrito or omelet, that type of thing.
If it's going to be a more normal day, a lot of athletes like to pick and choose different foods that come together to make a complete breakfast, like yogurt with granola on top and a hard boiled egg, stuff like that. So we typically have two kinds of breakfasts, depending on the plans for that day: You've got the snacky kind of breakfast and then the full sit-down kind.
SKI: Do you think that breakfast is the most important meal of the day?
AT: I think every meal is important! That being said, breakfast is particularly important because you've been fasting overnight—it's literally in the name—"break-fast"—and if you're active, you need those nutrients in the morning to build your body back up after a night of rest.
SKI: What meal components make for a great start to your day?
AT: Each meal needs to have protein, and with breakfast people tend to forget the protein with stuff like cereal and milk. Oatmeal and other carbs are great for energy, but there's no protein! Switching from milk with your cereal to Greek yogurt or making a smoothie with protein powder in it can be an easy solution.
Writer tip: Add some peanut butter and honey to your oatmeal! I ate this for breakfast every morning while ski instructing, and it kept me full all the way till lunch, even while burning so many calories picking up fallen kids and trekking up the mountain to retrieve skis.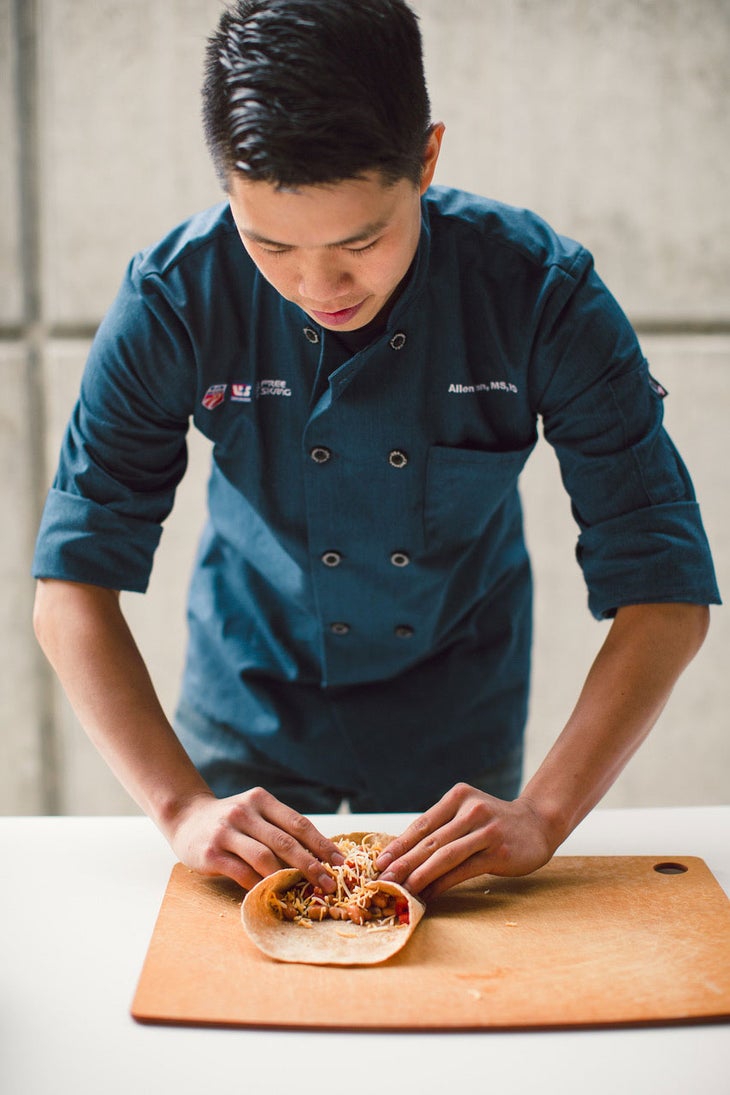 SKI: What's your favorite breakfast food?
AT: I'm an egg guy, but I also love breakfast burritos! You can stick whatever you want in there, they're easy to carry around, and you can make 'em as spicy as you want.
For more on how to eat well and get into your best ski shape ever, check out SKI Magazine's Ultimate Fitness Workout. In this 8-week online course, fitness guru and Olympic skier Shannon Bahrke, yoga instructor and freestyle competitor Ashley Battersby, and U.S. Ski Team nutritionist and dietician Allen Tran will teach you everything you need to know to get into—and stay in—ski shape. Whether your goal is to improve your cardio or muscle endurance, be more flexible, prevent injuries, or learn how to make easy, nutritious meals, this course has you covered. We value your time, so we've created each class to be completed in less than an hour. And you can take the course anywhere you have an internet or cellular connection—whether that's at a park, in your backyard or living room, or even at your favorite gym. So join us here to make this the best ski season ever!